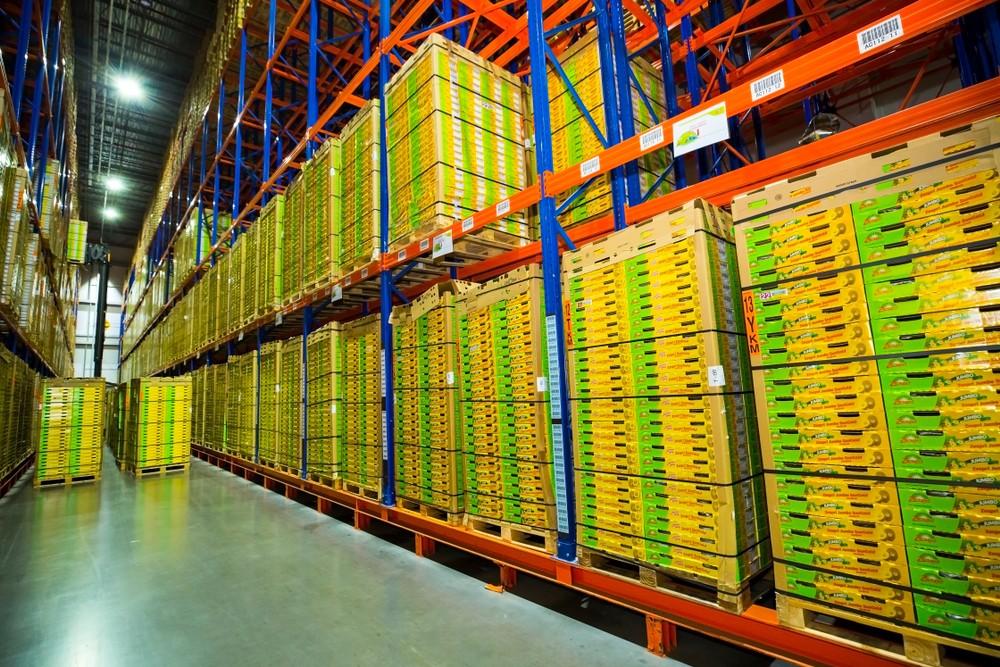 IoT for cold chain logistics can ensure that your long-distance food, perishable products, and medicines are delivered with assured freshness and quality.
Cold chains are essential to sustain the quality and extend the shelf-life of perishable products, such as seafood, chemicals, frozen foods, and medicinal drugs. The global cold chain logistics market is very vast, valued at USD 159 billion in 2018 and is expected to reach USD 585 billion by 2026. The cold chain has always been a competitive market for logistics providers, made more challenging by a high-capital investment, strict temperature standards, and high energy dependence. Moreover, the cold chain faces issues such as government regulations, maintaining quality standards, and a continuous increase in the number of cold chain items to be transported. Thus, it has become imperative for businesses to look for solutions that can help streamline the cold chain logistics processes and maintain their profits. The use of IoT for cold chain logistics operations can help businesses have complete control over their logistics, ensuring that the mounting pressure of quantity and quality are handled with ease.
Key Features of Using IoT for Cold Chain Logistics
The use of IoT for cold chain logistics can help businesses streamline the logistics process. It can help overcome some of the major challenges currently faced in the cold chain logistics providers by enabling real-time monitoring, providing data insights, and helping businesses make informed decisions quickly. Here's a look at some of the key features that IoT brings to cold chain logistics.
Temperature Monitoring
The implementation of IoT solutions enables businesses to monitor the temperature of the food items, which is perhaps the most critical parameter in cold chain logistics. Sensors can be used on transportation modes such as trucks, rail cargo, or air cargo to monitor the temperature of the food items. The sensors gather and share this data in real-time. Hence businesses have complete control over temperature regulation and monitoring processes. This ensures that the items stay at the optimum temperature throughout the logistics cycle, thereby increasing their longevity. IoT-enabled actuators can automatically adjust the temperature of the cold storage facilities and containers to match the required level if there are any discrepancies. IoT solutions also require minimum human intervention and help businesses to utilize human resources for other tasks efficiently.
Real-Time Data Access
All the data collected by IoT devices is analyzed and shared with other devices in real-time. This ensures that businesses can have visibility over the logistics process as they can get notified of any issues emerging in the transportation process as soon as they arise. Managers and technicians can make quick decisions to fix these issues, and this ensures that the food quality and freshness are not compromised, which may result in a financial loss for the businesses.
Automated Reports
IoT devices are as much about the software as they are about the hardware. The data collected by the IoT devices can be used to auto-generate reports by advanced artificial intelligence software running on these devices. With artificial intelligence and machine learning, cold chain logistics processes can be improved by analyzing the data collected from IoT devices. Analyzing process-related data can point out inefficiencies, if any, in the current logistics process, and businesses can make strategic decisions to eliminate them.
Shipment Tracking
It is essential for businesses to have complete knowledge of their shipments. The use of IoT for cold chain logistics serves this purpose. With IoT devices, businesses can monitor their shipment 24*7. They can make any changes in the logistics schedule quickly if the chain is moving at a slower pace than planned. This helps reduce the time lost in planning and modifying the schedule when the tracking data is not easily accessible. Stakeholders can coordinate easily with different members of the supply chain and efficiently manage the system.
Benefits of Using IoT for Cold Chain Logistics
IoT is changing the face of the logistics sector by helping solve the major issues currently faced in the sector such as low productivity and high operational costs. Some of the key benefits of using IoT for cold chain logistics include but is not restricted to:
Increased Efficiency and Productivity
The most important benefit of IoT in cold chain logistics is increased efficiency and productivity. The current processes involved in cold chain logistics are time-consuming and involve excessive human intervention. For example, a standard temperature monitoring process currently involves manual readings that need to be monitored and analyzed constantly. The data then needs to be manually entered into a system and then analyzed to get a complete overview of the logistics cycle. This proves to be a very time consuming and inefficient process. However, with an IoT enabled supply chain management system, the temperature readings can be done in real-time and be automatically updated in the system. This significantly reduces the dependence on humans in the logistics process. Adjustments, if any, can be made quickly and results in increased productivity and efficiency.
Reduced Operational Costs
Cold chain logistics have already been plagued with high operational costs. A large number of human workforce and cold-storage equipment is required to run a cold chain logistics. The monitoring and transportation of items also prove to be expensive. Government regulations and compliances also need to be addressed. IoT devices can bring visibility to logistics operations. The dependence on the human workforce for monitoring purposes will be reduced significantly, if not eliminated completely. Instances of theft, mismanagement, and improper packaging, transportation, and storage will be hugely minimized, thanks to IoT devices. Thus, the overhead and operational costs of businesses will be reduced significantly with the aid of IoT devices.
Reduction in Spoilage of Goods
Spoilage of goods is one of the major challenges faced by cold chain systems. The cold chain involves a large number of participants for packaging, hauling, and transportation procedures. A minor mistake from any party can lead to spoilage of goods and result in financial loss. Automated inventory tracking using IoT devices minimizes spoilage as the temperature required for storing of items can be controlled and managed efficiently. With real-time analytics, any inefficiencies or irregularities can be corrected. Items can be monitored continuously with computer vision-enabled IoT devices bringing more transparency in the process.
Challenges for Using IoT for Cold Chain Logistics
The only major challenge faced by IoT devices is their dependence on good internet connectivity to function efficiently. For tracking and monitoring purposes, the IoT devices need to transmit their GPS position, and this requires strong internet, Bluetooth, or other wireless connectivity solution. IoT devices will not function efficiently in a highly congested electrical or radiofrequency environment.
The other challenge faced in incorporating IoT devices in cold chain logistics is their installation and maintenance. IoT devices need to be handled by trained professionals as they can be easily damaged during installation and maintenance procedures. Care must also be taken to ensure that the devices attached don't get damaged during the logistics cycle.
Cold chain logistics have additional challenges when compared to traditional logistics systems. IoT is already transforming traditional logistics and supply chain systems and can bring the same revolution for cold chain systems too. With cut-throat competition and obstacles in the logistics industry, businesses can't ignore the benefits of IoT for cold chain logistics systems. While IoT devices do involve additional investment, the benefits and savings provided by them are huge in the long run.