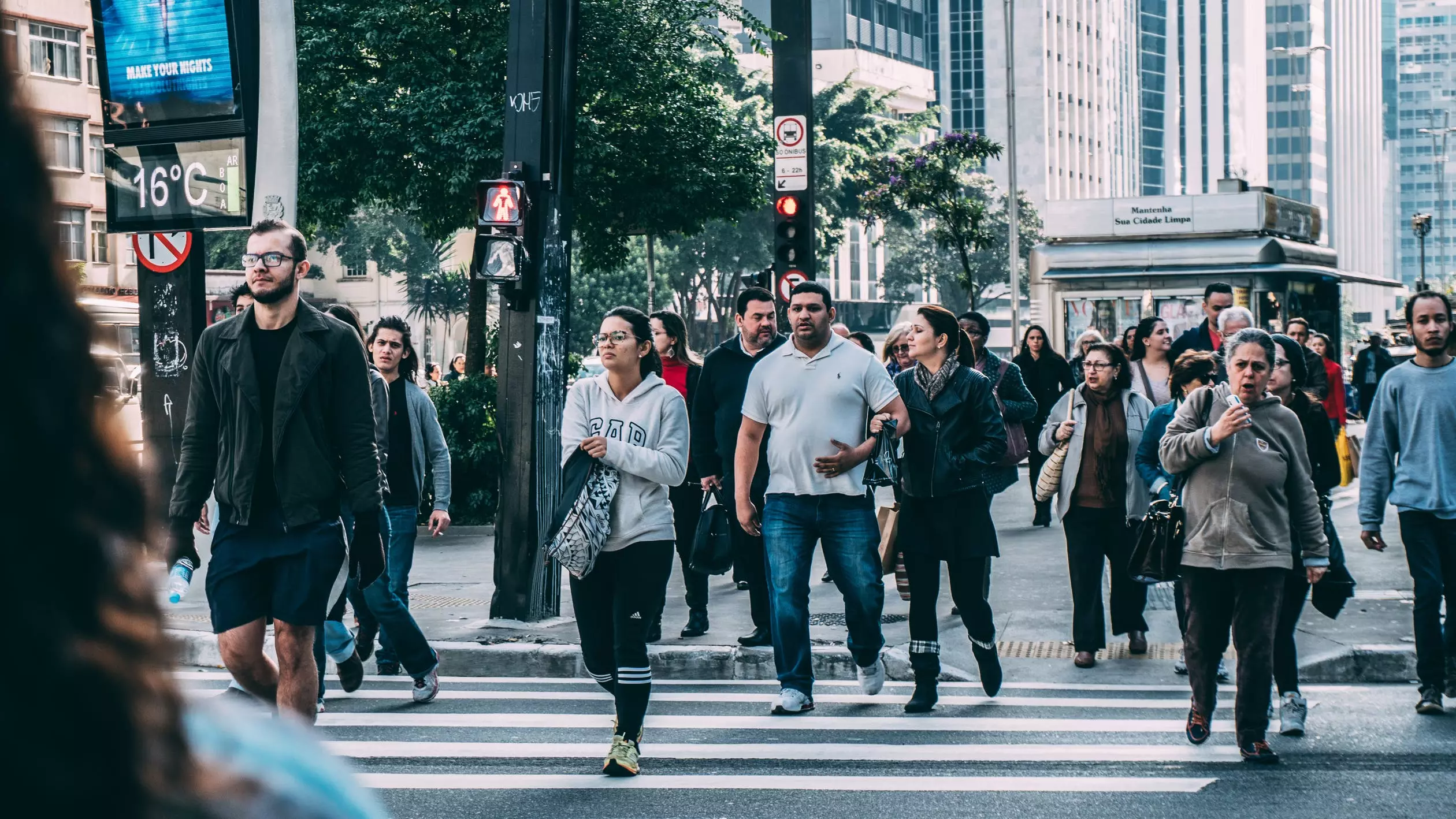 Against the backdrop of Bakkt's physically-deliverable Bitcoin contracts, volatility was always a given, but did traders price in a crash in cryptocurrencies as well?
Timothy Reid was glued to his Bloomberg terminal in his well-appointed apartment on Park Avenue, New York City. In the early summer of 2012, the weather outside Reid's frosted windows was gorgeous.
Sunny with a high of 71, it was one of those glorious, Gatsby-esque New York days that you read about. But on this particular New York morning, the weather was the last thing on Reid's mind.
The successful real estate broker had managed (through no shortage of arm-twisting of his private banker) to get a sizeable allocation of Facebook's pre-IPO stock at US$38 a piece, the expected IPO price.
Even at the IPO price of US$38, Reid, who was already wealthy, stood to make, as his broker would describe a "guaranteed killing" on an "oversubscribed" stock of the latest tech revolution, brokers were expecting the stock to burst through the gates on opening.
So on the morning of May 18, 2012, Reid could have been anywhere in the world, on his yacht, aptly named, the Reel Estate, out in his summer home in the Hamptons or enjoying a dry martini at the Oak Room.
But instead, clad in a deep burgundy Hermès bathrobe and shod in Gucci calfskin leather slippers, Reid sat in his study, transfixed to his TV as he watched a boyish, fresh-faced 28-year-old Mark Zuckerberg, dressed in his signature T-shirt and hoodie ring the NASDAQ bell to launch what would eventually become Facebook's botched IPO.
To be sure the warning signs were always there.
In the days before Facebook's IPO, the social media giant expanded its number of shares on offer by 25% to 421.2 million.
Retail or individual investors are typically allocated up to 20% of the total shares in an IPO and Facebook's move to allocate 25% was considered a bad move, especially since investors were still unsure about the revenue prospects of the company and it led to forced selling from investors who were allotted more shares than they expected, especially when quick profits failed to materialize immediately after the IPO.
Despite his Bloomberg terminal, Reid was anything but tech-savvy and just wanted to make a quick buck.
As the price of Facebook's shares rose out the gate on IPO hitting US$42 on the ticker, Reid frantically phoned his broker to sell the shares.
But on the other end of the phone, Reid's broker was struggling to get orders for his other clients out the gate as NASDAQ's electronic trading platform buckled under the sheer volume of trades of Facebook's stock.
The ensuing confusion and chaos saw Facebook's share rising towards US$42 before crashing back down again to around its IPO price.
And in the days that followed, Facebook shed almost 50% of its IPO price as investors dumped the stock en masse.
Like the first day of school or the first time you learn how to ride a bike, the first time you kiss someone or the first time you make love, the "first time" experience is rarely, if ever, smooth out of the gates.
Mistakes will be made, lessons will be learned, fingers will be pointed and tears will be shed.
First Time For Everything
And so when the world's first physically settled, regulated Bitcoin contracts got out the gates, it was no surprise that it coincided with a crash in cryptocurrency prices — the anticipation and hope for some good news to buoy cryptocurrency markets were simply too great.
When Bakkt started trading its first physically-deliverable Bitcoin contracts, Bitcoin immediately shed 2% and by the end of the day, US$8 billion was burned in the wider cryptocurrency market.
Meanwhile, Litecoin, the world's sixth-largest cryptocurrency by market cap went into free fall, shedding 10% of its value in a matter of minutes.
Following Litecoin's halving last month, traders which had pumped up Litecoin to over US$100, started to take profit, with strong downward pressure on the cryptocurrency.
By mid-August, Litecoin was trading within a band between US$60 and US$80, with profit-taking at levels approaching US$80 and support above US$60.
But with the bullishness over Litecoin's halving now subsiding, sellers overtook buyers as traders book profits and sent Litecoin crashing towards the earth.
To be sure, Litecoin, which has been likened as silver to Bitcoin's gold, surged in the first half of this year as traders bet that an August halving of the supply side of Litecoin would cause demand to spike and prices to trend upwards.
Halving means that the mining rewards for finding blocks on the Litecoin blockchain are cut, which puts a squeeze on supply.
Traders speculated that Litecoin's halving would spark a general increase in demand for Litecoin as well as a spike in the overall cryptocurrency market, a narrative that seemed to play out as Bitcoin rose from US$3,400 in January this year, to a high of over US$13,000 by mid-July.
Make Hay While The Sun Shines
But profit opportunities in the cryptocurrency market ought to be taken when they present themselves and traders did precisely that.
And as Bitcoin and other cryptocurrencies did not get the boost that some traders expected when the Bakkt platform began operating, traders headed for the exits, cashing out of profitable positions in cryptocurrencies that were entered into much earlier in the year.
The worry that Bakkt, which counts backers such as the Intercontinental Exchange (owner of the New York Stock Exchange), Microsoft and Starbucks as its partners, would go the way of the Chicago Board of Exchange's aborted Bitcoin futures, was no doubt fresh in the minds of traders as Bitcoin and other cryptocurrencies plunged sharply.
To be sure, this isn't the first time that the launch of a regulated cryptocurrency derivative has routed the overall cryptocurrency market.
On December 18, 2017, at the zenith of cryptocurrency mania, Bitcoin crashed from US$19,000 to US$17,000 just one day after the Chicago Mercantile Exchange launched its cash-settled Bitcoin futures product — a price from which it has never returned to since.
And while trading of Bakkt's physical Bitcoin futures was much hyped because traders and investors are not able to sell more Bitcoin than they actually have, initial trading has been muted — with only 28 Bitcoin futures contracts traded in the 10 hours since Bakkt was launched.
Bakkt, however, downplayed the slow start. In an email to Forbes, a spokesperson said,
"On the first day of trading on ICE Futures U.S., there was strong industry participation in Bakkt Bitcoin Futures and the (October 2019) monthly contract had the tightest bid-offer spreads in the market, which was an exciting achievement."
"As the only end-to-end regulated market for digital assets, Bakkt Bitcoin Futures will play a key role in bringing greater price discovery and risk management to the Bitcoin market."
But traders were not having it and headed for the exits, booking what profits could be had. But it may still be too early to call time on Bakkt's physically deliverable Bitcoin contracts.
CEO of Singapore-based hedge fund, Three Arrows Capital said on Twitter,
"Bakkt will be likely first a trickle and then a flood. The reality is that most regulated futures contracts get low adoption on day (one) simply (because) not all futures brokers are ready to clear it, many (people) want to wait and see, the tickers are not even populated on risk systems, etc."
Perhaps, but as the experience with the Chicago Board of Exchange's eventually dropped Bitcoin futures contract clearly demonstrated, cryptocurrency derivatives are a dicey game.
And clearly profit-taking ruled the day with Bitcoin crashing through not one, but several important support levels in a relatively short period of time.
Against this backdrop and with Bitcoin's halving or "halvening" if you will next May, there is more than an outside chance that traders will take advantage of dips in Bitcoin to ride another rise in the bellwether cryptocurrency for the first half of 2020.
And with a U.S. election year just around the corner likely to increase global uncertainty, doomsday preppers may just provide that boost for a decentralized, holocaust-survivable means to transfer and store value.