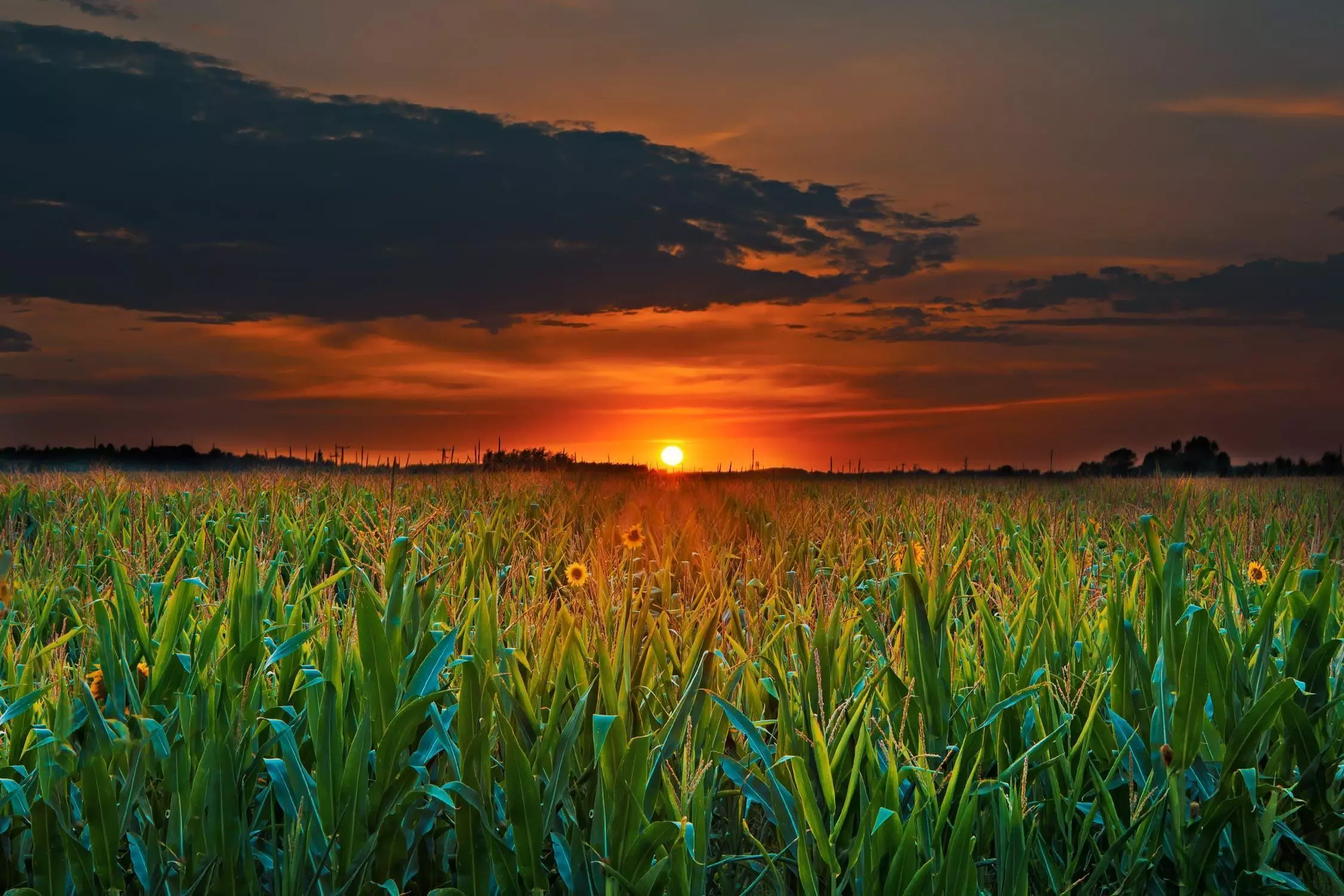 Modern technologies have revolutionized every industry sector and agriculture is no exception. Smart farming using IoT will give rise more efficient farming techniques and transform the agricultural sector.
Globally, 821 million people suffer from hunger, including over 150 million children. Multiple factors, such as poverty, climate change, food wastage, political conflicts, and food shortage are responsible for the high rate of hunger. Another major cause of the increasing global hunger is the dearth of quality infrastructure and the lack of government and private investment. Therefore, multiple global non-profit organizations are continually looking for newer and better solutions to this crisis of a situation.
The advent of modern technologies such as IoT and AI are already transforming several industry sectors. Similarly, advanced technologies like IoT are revolutionizing the agriculture sector by introducing smart farming to reduce hunger problems globally. Smart farming using IoT can:
effectively improve crop yield,
enable analysis of climate and soil, and
control pest population to enhance farm production.
Furthermore, smart farming using IoT will promote sustainable farming practices that would improve profitability for farmers, government organizations, and private entities. With further developments, farming procedures can be automated and micro-managed to an extent that's currently impossible with the traditional farming methods.
Smart Farming Using IoT
Smart farming will enable the development of sophisticated and innovative applications that would benefit farmers and the agriculture sector. Some of the advanced IoT-powered use cases of smart farming are:
Field Management
Field management is one of the most essential procedures for farming. During this procedure, farmers check the state of soil and crops and try to predict the harvest dates. Farmers also estimate the revenue that will be generated from their yield. Smart farming using IoT will simplify field management practices and implement a data-centric approach to farming. IoT sensors can be placed in the soil across the field to monitor soil composition and crop health. Smart farming using IoT sensors will enable the collection of crucial data that would provide insights into field history, soil moisture, and vegetation map. Also, IoT sensors can gauge pesticides in the soil to help maintain soil health. Furthermore, IoT sensors can also send alerts for irrigation and pest infestation, and forecast the time of harvest and crop yield. Pests and rats present a major challenge before farmers. To address this issue, integrating smart traps with IoT sensors is a great approach. IoT sensors can notify farmers about hotspots for pest infestation, in real-time so farmers can act proactively.
Climate Analysis and Forecast
Environmental phenomena such as climate change profoundly affects agricultural output.Smart farming using IoT will enable the analysis of climate change to help understand the ongoing climate patterns and their effect on crops. With smart farming using IoT, farmers can determine whether a climate is suitable for their crops and choose seeds that will produce a high yield during a particular climate-type. Using this approach, farmers can maximize their profits by effectively adapting to the climate conditions.
Equipment Tracking
IoT sensors can be installed in farm equipment and farming vehicles such as tractors and farm trucks. Such sensors will enable location tracking of equipment and vehicles. Also, IoT sensors will allow predictive maintenance of farming machines and equipments by identifying defects in them and prevent equipment failures. IoT sensors can also measure performance, oil temperature, speed, rpm, tire pressure, and battery life of farming machines and vehicles. Farmers can receive alerts when the fuel or battery levels are low or under any other circumstances that demand immediate action. For example, the speed of tractors should be around 6 mph while planting seeds. If the speed exceeds that limit, farmers will be notified and they can ask the driver to speed down.
Livestock Monitoring
Feeding and taking care of livestock such as cows, sheep, and poultry is an essential task for farmers. IoT sensors attached to animals, using collar tags, will allow location tracking. Smart farming using IoT sensors will be able to monitor the health of livestock by collecting critical data like body temperature, nutritional information, and physical activity for every animal and maintaining a log for every animal's health data. IoT sensors will also notify farmers when their animals are sick or going through labor. Also, farmers can recognize the feeding patterns of their livestock to understand their food and nutrition requirements better.
Greenhouse Farming
Greenhouse farming has introduced cost-effective farming practices for small-scale production. Smart farming using IoT can improve greenhouse farming with a data-driven and automated framework. IoT sensors can monitor the temperature, soil composition, and soil moisture in real-time. Gathering such critical data will present insights into the state of crops and soil and the output of farming. Smart farming using IoT will allow utilization of accumulated data to generate analytics and promote creation of effective strategies to improve the crop yield. Furthermore, IoT sensors can offer automated irrigation for plants to implement conservative water usage practices.
Energy and Water Conservation
Agriculture is responsible for 70% of all water consumption globally. Similarly, farming also excessively consumes energy for various different reasons. Therefore, farmers have to monitor their energy and water usage to calculate their expenses. With smart farming using IoT, sensors can monitor water consumption, quality, and temperature. The collected data will help understand the flow and distribution of water throughout a farm. IoT-powered leakage detectors will identify faulty pipes and leaking equipments to save water. Similarly, IoT-based smart meters can track energy consumption across different farming processes. Information on water and energy consumption will help farmers implement conservation strategies and promote utilization of renewable energy sources.
Future Trends in Smart Farming
With more innovations in modern technologies, more sophisticated agricultural applications that will enable automation and simplify field management will become a norm. Startups and developers are constantly researching and experimenting with various technologies to create automated and efficient farming techniques.
The advent of autonomous cars is already expected to improve road safety and reduce traffic. Such autonomous vehicles will also be introduced to the field of agriculture. Farmers can implement smart farming using IoT sensors for navigation in autonomous tractors that will enable farmers to preprogram the path of their tractor in the field. These tractors can also collect crucial information on soil condition and automatically plant seeds too.
Automated farming trends will also give rise to farming robots that will raise the productivity in farming processes. Furthermore, a branch of photonics technology, agri-photonics, can further explore a variety of possibilities to improve agricultural procedures. For example, agricultural drones can benefit farmers by implementing LiDAR to generate 3D maps of farms to analyze crop yield and soil type. LiDAR mapping also helps farmers forecast their yield and identify areas prone to soil erosion.
Kimbal Musk's indoor farming project is promoting locally sourced, non-processed food and driving millennials towards farming. The project basically uses shipping containers that act as incubators for farming numerous plants. A single 320 sq. ft. incubator can produce same amount of crops as a 2-acre farm in a year with just 8 gallons of water a day. Furthermore, with smart climate control inside the incubator, farmers can plant a wide variety of crops. Such sophisticated projects indicate that the advent of tech-driven farming is imminent. Due to continuous research and development, smart farming using IoT and AI will be accessible to every farmer soon. But, without farmers acknowledging the presence of modern technologies and its benefits, smart agriculture may never pick up at a pace it deserves. Hence, educating farmers about modern technologies and its applications in farming, and providing adequate resources to support them is more important than ever.