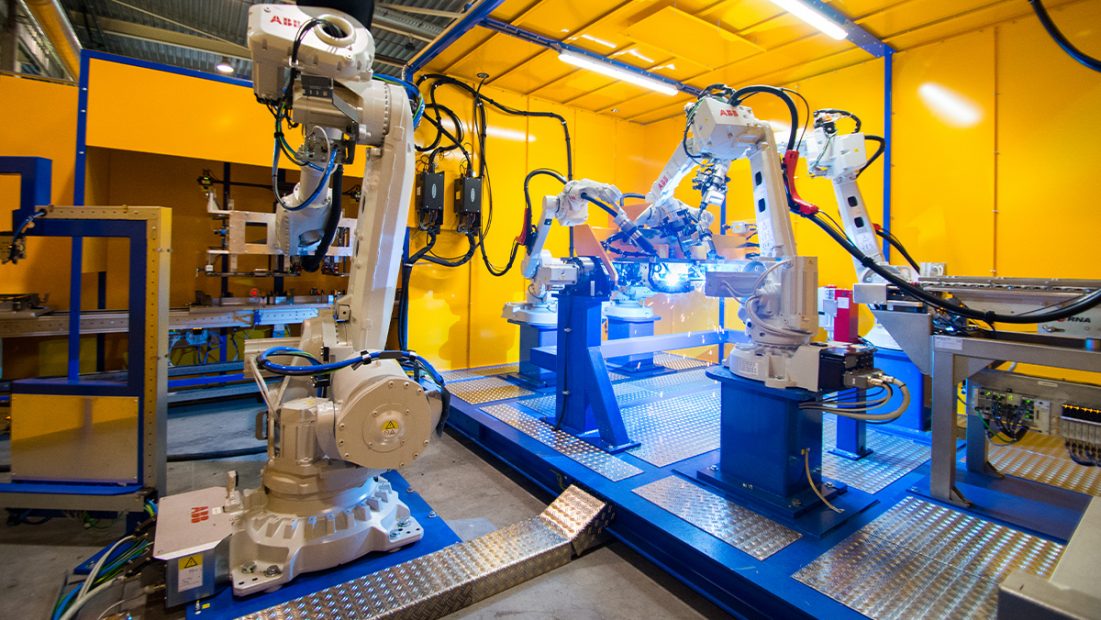 Machine to Machine or M2M refers to a technology that allows networked devices to perform actions and share and exchange information without human intervention.
Technologies such as artificial intelligence and machine learning enable communication between the systems and facilitate them to make autonomous decisions independently. Due to its growing trend, the global market for M2M in 2022 is estimated to be $23.42 billion and is expected to reach $28.77 billion by 2027.
M2M in manufacturing enables manufacturing to manage an immense amount of data by leveraging the use of M2M technology with the power of IoT analytics. By providing a way to enhance the utility and control of a cloud-based analytics platform and address the challenges churned out by the amount of data produced, M2M in manufacturing will simplify the work of the industry. Cisco, an American technology company, offers Cisco 819 ISR and provides highly reliable, rapidly deployable solutions crafted for M2M applications.
Benefits of Leveraging M2M in Manufacturing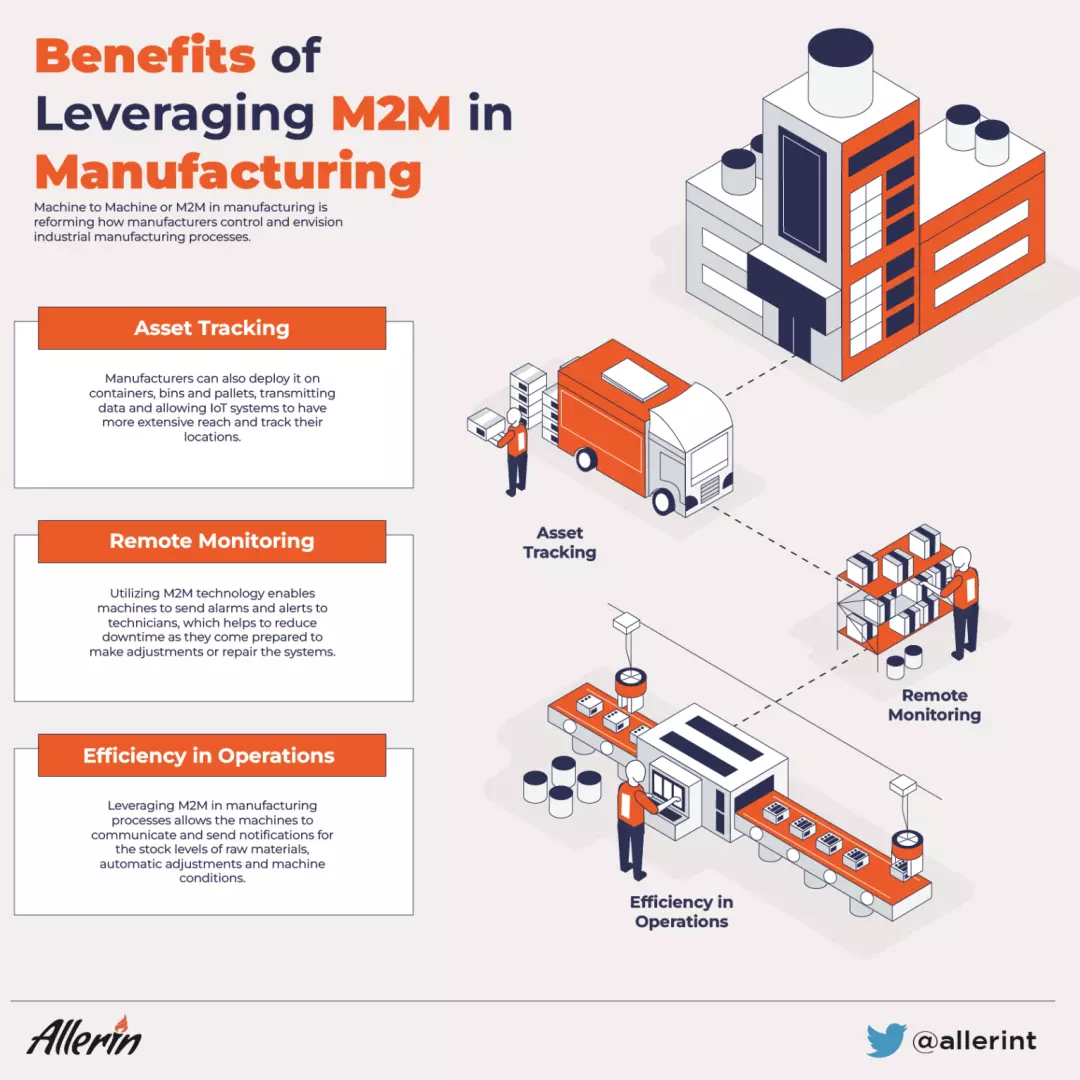 By deploying M2M in manufacturing, users can optimize their solutions and provide the capacity to monitor entire operations and perform a holistic analysis.
1. Asset Tracking
The technology of M2M isn't just restrained to machines. Manufacturers can also deploy it on containers, bins, and pallets, transmitting data and allowing IoT systems to have more extensive reach and track their locations. Using M2M is advantageous in extremely regulated organizations where material tracking and product health on spoilage, temperature, and other factors are necessary for regulatory and safety compliance.
2. Remote Monitoring
Utilizing M2M technology enables machines to send alarms and alerts to technicians, which helps to reduce downtime as they come prepared to make adjustments or repair the systems. In traditional monitoring of factory systems, technicians were required to be called manually, leading to an increase in time consumption.
3. Efficiency in Operations
Leveraging M2M in manufacturing processes allows the machines to communicate and send notifications for the stock levels of raw materials, automatic adjustments and machine conditions. It also helps to enhance customer service by servicing equipment and monitoring it proactively and not only when it is required or needed.
M2M has found its usage in various industries. M2M in manufacturing is utilized for communicating multiple variables, such as product stocking, machine repair, etc., through remote monitoring. IoT uses techniques such as M2M, SCADA, RFID and machine learning algorithms to provide optimized solutions.