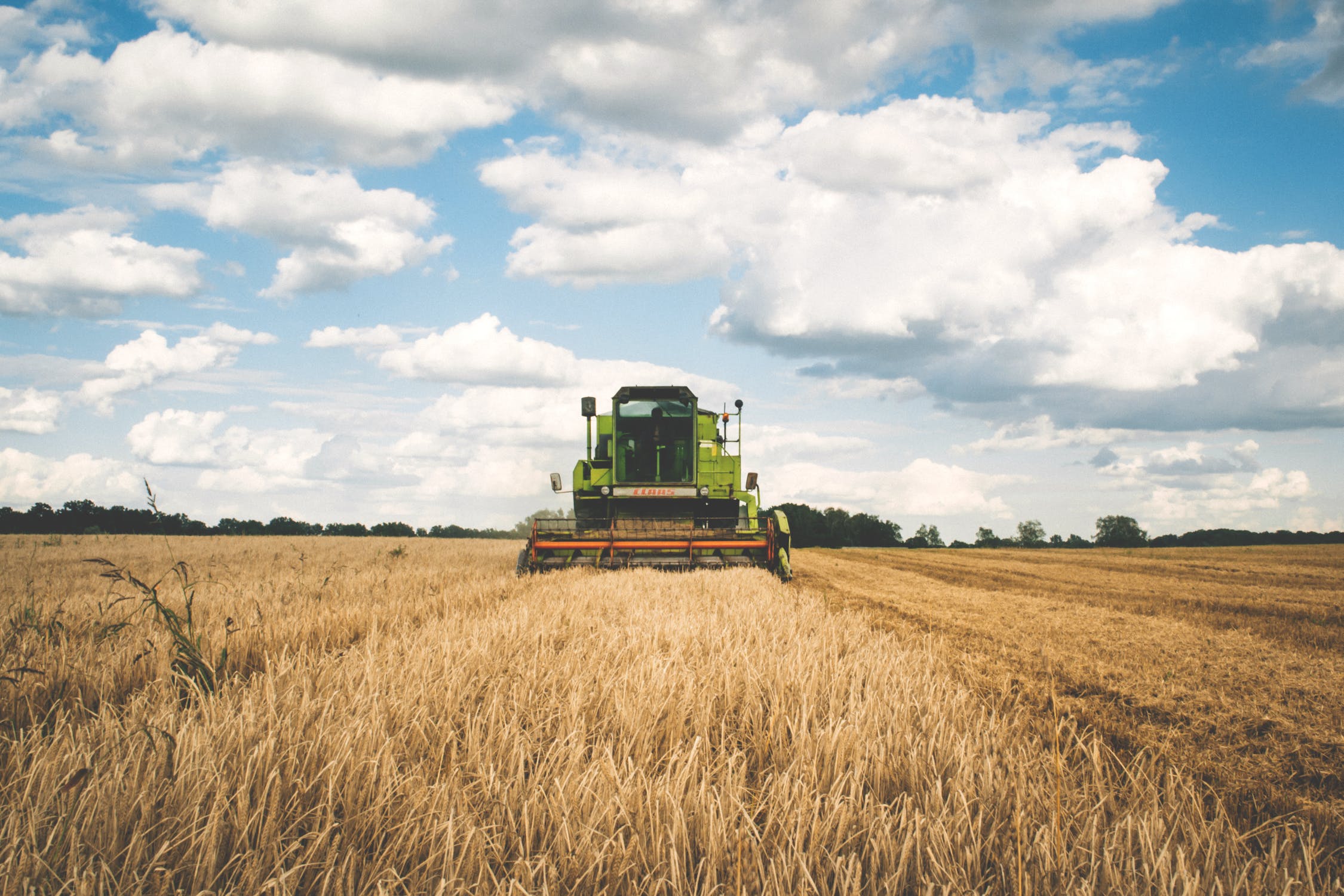 With machine vision applications in agriculture, the sector can automate the repetitive and time-consuming activities, helping farmers to achieve higher crop yields and financial gains.
World hunger is still a problem. And to combat this ever-growing issue, one of the best options is to increase crop production. Governments, private organizations, agricultural professionals are creating strategies to accomplish this goal. And in this endeavor, several programs are being conducted for farmers. Besides, with the help of new-age technologies, innovative planting methods are developed for increasing agricultural productivity, efficiency, and profits. These revolutionary planting practices allow farmers to plant the right seeds at the right time, track the health in real-time, and also create sustainable conditions. With the recent advancements in the agricultural sector, we can safely say that the automation revolution has hit the sector harder.
While there are many technological developments being made already, machine vision is one of the latest innovative trends that has seeped into the sector in recent times. Machine vision applications in agriculture are indeed promising, innovative, and disruptive. This new tech trend will automate the major agricultural processes that are performed by humans today. How do you ask? Well, here's how:
Defining Machine Vision
Since it's a novel technological application, let's have a quick brief on what exactly machine vision is all about and then move on to how's.
Machine vision is basically systems having the ability to capture images and make sense of it automatically. The images or videos captured by these machines are processed in real time. On interpreting the photographs, the machines then respond suitably. Put simply, machine vision is nothing but machines with the ability to sense and differentiate visual signals.
Realizing the unmatched potential of machine vision, several industry sectors have started identifying relevant use cases for their business to embrace this technology. According to a research report by MarketsandMarkets, the machine vision market is expected to reach 14 billion US dollars by 2024. Now that indicates how promising and incredible this tech trend is. The potential of machine vision in the agricultural revolution is also undeniable. Let's have a look at some amazing machine vision applications in agriculture.
Revealing Machine Vision Applications in Agriculture
Technologies help farmers to plan, manage, and control farming operations better. With the right guidance and support of these digital tools and technologies, crop productivity will be undeniably higher and the operational costs will be lower. Here are a few ways how another technology, machine vision, can be used for agricultural purposes:
Sowing
The most important yet the most time-consuming and labor-intensive process in farming is sowing. Seeds should be distributed well across the fields. We cannot expect farmers to pour seeds on acres of land manually, can we? Well, to help farmers with this problem, there are robots available in the market already. With robots, farmers can perform this task with great efficiency and accuracy, but most importantly, in lesser time. However, the standard robots don't exhibit human intelligence. There might still be areas where the seeds have not been perfectly planted. And to find these areas in acres of land, farmers have to again opt for manual methods. This, obviously, is not an efficient approach.
Instead, vision-powered robots with image processing capabilities can take care of the entire process autonomously. These robots will capture images of the land, know where seeds have to be sown, and rightly plant them. The robots can roam around the field, monitoring and identifying areas that require quick consideration.
Weed Control
Did you know, the global herbicides market is expected to post a CAGR of over 6% during the period 2019-2023, according to the research report by Technavio. This is because farmers often spray over crops to control weeds. However, farmers spray chemicals on crops that are in good health as well. Such a practice not only poses dangers to crop production but also negatively impacts the environment. Machine vision inspection systems can help here. These systems can click pictures from the field, analyze the collected content, and examine the infected crops. On identifying these crops, the robots can poison and kill all weeds. Besides, these robots can continuously monitor crop health by clicking pictures and analyzing the same. The early signs of crop infection can be spotted in time. Robots, on detecting such a condition, can then spray herbicides and get rid of weeds.
Irrigation Facilities
For crops to grow in a healthy condition, a precise amount of water should be necessarily provided. Farmers, therefore, have to monitor the soil moisture content and crop health regularly. This task can also be handled by robots that are trained by machine vision algorithms. By clicking pictures of the soil and crop, the robots will analyze and understand the water content in the soil. These robots will supply an adequate amount of water to areas where the soil is dry or the crop has turned yellow.
Weather Forecasting
One of the variables that matter the most for maintaining the good health of crops is the weather. Knowing and learning the weather patterns will help farmers to take the right measures at the right time, improving crop productivity. However, gazing at the sky to predict the weather condition is not the best option, especially now when the crop demand is higher than ever. Robots powered with machine vision and cameras are a great way to understand weather conditions in real-time. Robots will take pictures of the sky, analyze the images, reveal patterns, and take appropriate steps. For instance, predicting that a storm is about to hit, robots can perform the harvesting process sooner (if it's the right time).
Grading and Sorting
Grading and sorting are the most essential steps after the harvesting process. The fruits and vegetables have to be graded and sorted on the basis of weight, color, quality, maturity, and other factors. All of these factors also say a lot about when a particular slot has to be shipped to markets. Or, which market (international or local) it should be shipped to? However, doing these using manual methods is easier said than done. Here's where robots with machine vision capabilities can come into the picture.
Trained with features like object recognition and classification, robots will seamlessly pick, grade, and sort fruits and vegetables as needed. Ripe fruits and vegetables will be sorted in a separate box for early shipping. None of this will require any human interaction or involvement. Isn't that cool and incredible at the same time?
The use of machine vision systems in manufacturing is not new. The manufacturing outlets have already welcomed automated systems with machine vision capabilities to inspect heavy machinery and also perform complex tasks. However, using machine vision for agricultural purposes hasn't reached mainstream adoption yet. But soon, we will see this tech trend becoming the new norm. With this amazing technology, the agricultural sector will surely witness revolution and innovation, transforming the concept of precision agriculture into reality.