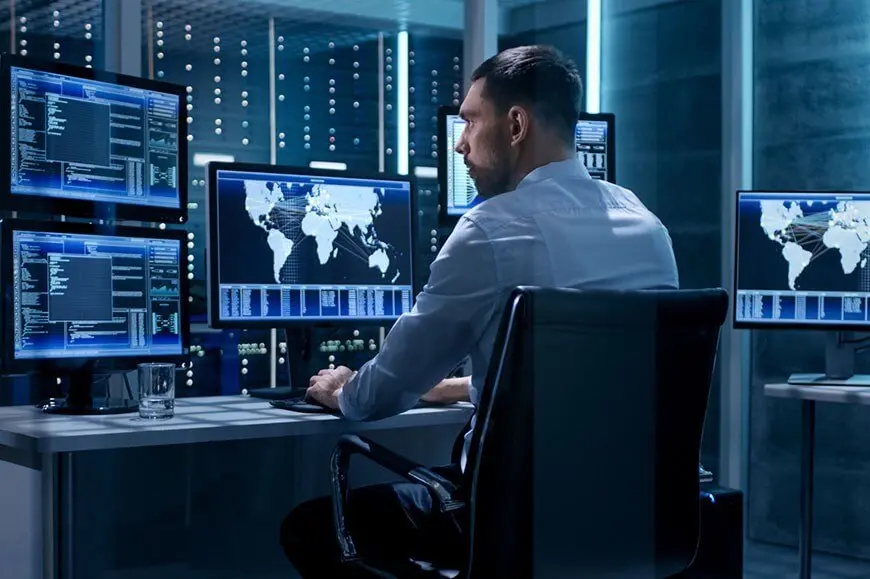 The cybersecurity industry has always been under constant strain from malware and cyber criminals but the introduction of machine learning has changed the rules of the game.
Due to recent breakthroughs in machine learning and AI-enabled technologies, cyber-security solutions have evolved. The latest security solutions are able to scale and automate their processes intelligently.
Source: Imperva


With increasing integration of software services and hardware, into every aspect of our lives, the task of keeping data secure has now become more tedious. The arsenal of tools that cyber criminals today have at their disposal has raised several concerns for security companies. This has created criminals into threat actors who are able to disseminate and penetrate a target's defenses using custom-built and never-before-seen malware. Therefore, the cybersecurity industry has had to adopt a new way of dealing with these cyber criminals by leveraging the powerful capabilities of machine learning algorithms.
How Machine Learning Can Improve Cybersecurity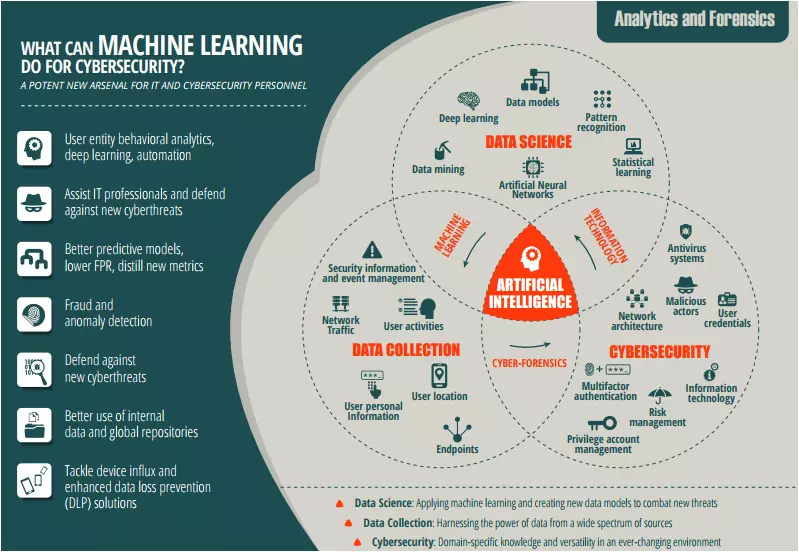 Source: InfotechLead


Targeted and advanced threats that are seeking to prey on organizations and businesses often evade traditional security mechanisms, but the use of machine learning algorithms have stepped in for filling the gap between proactivity and detection. Even though humans are great at pinpointing code subtleties in malicious samples, they cannot perform in-depth analyses quickly. Machine learning algorithms are better at applying models on large data without tiring or complaining of repetitive tasks.
In the context of big data and Internet of Things, where everything is connected to the Internet, from sensor-enabled devices to physical and virtual endpoints, devices are a potential source of information or point of attack. For such devices, machine learning can be trained to analyze, interpret and parse the data with little no effort.
However, the human component is responsible for the accuracy of the machine learning model and for supplying it with accurate data. Cyber-security specialists, who are having years of experience in reverse engineering malware samples and analyzing attack techniques usually help in transferring their experience to machine learning algorithms. They help in training the algorithms for behavior analytics and anomaly detection. Machine learning algorithms range from genetic algorithms to neural networks, but their ultimate goal is to adapt to variations of baseline behavior.
With a machine learning approach, several cyber-security tasks can be automated and even deployed in real time to catch malicious activities before any damage is done. For example, a well-trained machine learning model will have the ability to identify unusual traffic on the network and immediately shut down these connections. A well-trained model will also be able to identify new samples of malware that are aimed at evading human generated signatures, and perhaps quarantine these samples before they can even execute. Additionally, when a machine learning model is trained on the standard operating procedure of a given endpoint, it will also be able to identify when the endpoint itself is engaging in the odd behavior.
The next few years can be interesting in the cyber security landscape. The huge amounts of data that can be generated, along with the problems of conducting large-scale analysis for finding the proverbial needle in the haystack, are the perfect combination for extensive machine learning architectures.