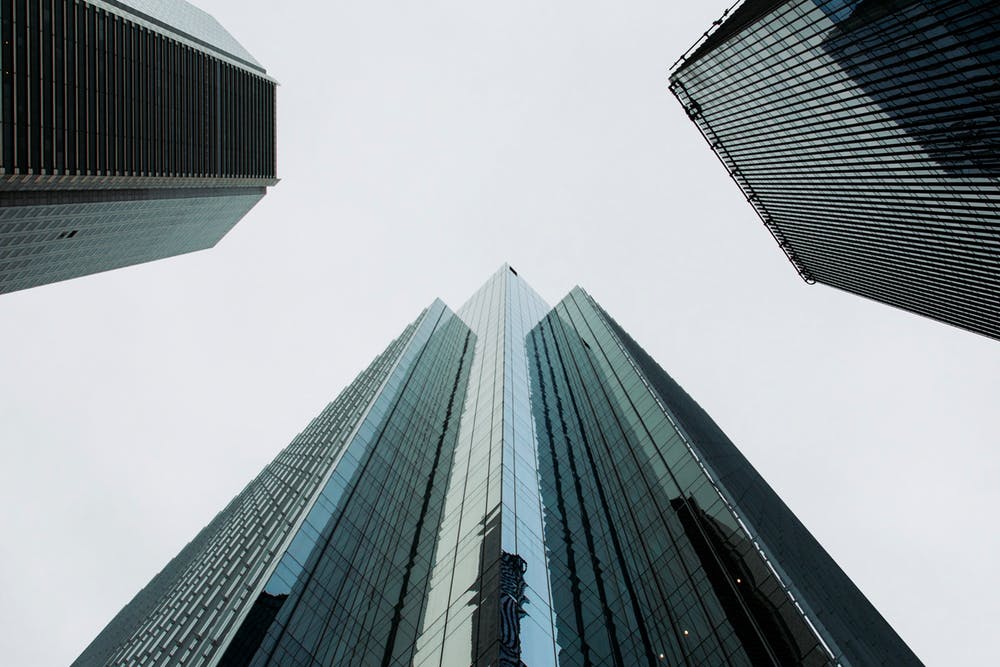 Several modern technologies such as artificial intelligence (AI) and the internet of things (IoT) have been incorporated in smart cities to collect crucial data. But, data security has always been a major issue. Hence, developing smart cities using blockchain is the optimal solution for taking care of all data security concerns.
Malta is being hailed as the first 'Blockchain Island.' Maltese parliament has passed three bills to set up a regulatory framework to drive innovation in blockchain and to attract fintech companies. Likewise, numerous countries such as Estonia, UAE, China, and Australia have realized the potential of blockchain. These countries are building smart cities using the technology. Blockchain-based distributed ledger can enable the implementation of various use cases that would help smart cities become smarter. Building smart cities using blockchain will conserve energy, reduce corruption, enhance healthcare, simplify education and employment processes, facilitate smart governance, and secure personal information. Blockchain will ensure superior security standards and create efficient models that would promote public welfare.
Smart Cities Using Blockchain
Smart cities utilize various modern technologies to develop advanced applications that improve governance and public welfare. The advent of advanced technologies such as blockchain will develop smart cities much more. Blockchain can help develop smart cities in the following ways:
Promote Citizen Participation
Blockchain-based models will develop a platform for citizens to ensure their participation in various government processes. Such a citizen-centric governance approach can enable an effective mechanism to secure citizen data.
Blockchain can help generate decentralized registration platforms that can store the personal information of every citizen. With such platforms, civilians can also register crucial events such as birth, marriage, and death. Blockchain can ensure privacy and security with a distributed transparent ledger. Furthermore, blockchain can create a decentralized voting platform where citizens can vote anonymously. With a decentralized system, electoral fraud can be eliminated. Similarly, governments can set up public grievance management systems where civilians can rate government policies and programs, voice their opinions, and express grievances. Blockchain-powered transparent systems will allow citizens to verify whether the concerned authorities are addressing their grievances. Soon, blockchain-based smart contracts will be accessible for citizens to automate payments when certain conditions are met.
Improve the Economy and Employment
Improving the economy and employment level are essential goals of any smart city. With better employment opportunities and the ease of doing business, the economy will improve substantially. Blockchain can offer secure systems for local business registration. Businesses can store all their information and details on a blockchain-based platform which could simplify the registration process and ensure data privacy and security. With a blockchain-powered registration system, companies can access the life cycle of their corporation from establishment to dissolution to better understand business processes. Such a platform will enable the generation of a reputation system that represents company performance and historical data to help future partners and investors to evaluate the potential of companies before making key decisions. For simplifying the employment process, blockchain can introduce a digital identification model that contains critical information such as qualification, salary, work experience, and personal information. Similar to the local business registration system, reputation systems can also help employers make informed decisions while hiring talent.
Enhance Healthcare
Three cyber attacks in September 2016, April 2017, and July 2018 have breached personal records of 417,000 patients at Georgia-based Augusta University Health. Such incidents are constantly affecting the privacy and security of critical patient data. Therefore, healthcare institutions are always looking for better alternatives. Here, blockchain can be a secure solution.
A blockchain-powered network can help develop a distributed system for electronic health records. Such a blockchain-based network will ensure privacy and security of confidential patient data. Blockchain will also enable sharing of critical data across a private network. Moreover, pharmaceuticals and health institutions can build transparent supply chains for drugs and organs in smart cities using blockchain. With such an approach, the illegal sale of critical drugs and organs will be prevented. Additionally, smart contracts can be created for insurance claims to provide a responsive and automated mechanism for approving and settling claims.
Simplify Education Processes
Schools and universities collect tremendous amounts of student data and transferring such data between different educational institutions is a tedious process. In this scenario, blockchain can create a distributed student database to gather student information. Different institutions can access all the collected information across the blockchain network using an authorization mechanism. This approach will simplify the enrollment process. Furthermore, student data will be secure from data breaches and cannot be lost or damaged. Benefits management for underprivileged students will be easier in smart cities using blockchain. A blockchain-powered database can track information on underprivileged students, which can then be used during the enrollment process.
Boost Transportation Services
Transportation services can be improved in smart cities using blockchain. Blockchain networks can help create a point-to-point vehicle sharing framework. Such a network will enable tracking public transport connectivity throughout the city. Additionally, passengers can use mobile apps to check the availability of public transport and to obtain the real-time location of vehicles with the help of GPS. Blockchain will also provide a secure platform for registering vehicles. Blockchain-based systems can notify vehicle owners and authorities about outdated vehicles. Such systems can also alert vehicle owners when their driving license or any other important documents are about to expire.
Conserve Energy and Water
Governments have always considered the conservation of resources, such as water and energy, as an essential initiative. Conservation of resources is the primary focus while building smart cities using blockchain. A blockchain-powered network can develop a platform for tracking water distribution throughout the city. Plus, blockchain-based smart contracts can be utilized to regulate water supply over different areas. By using this approach, water can be supplied in an efficient manner to avoid wastage of water. Similarly, a blockchain-based network can be used to monitor energy consumption throughout the city. Smart cities should incentivize usage of renewable energy with credits or currency to promote the utilization of renewable energy.
Manage Waste and Sanitation
Measuring waste production is a critical step in maintaining hygiene and a clean environment in a smart city. While developing smart cities using blockchain, a decentralized ledger can monitor waste production with the help of IoT sensors. IoT sensors can measure the generation of wet and dry waste. Furthermore, smart cities can also incentivize the cleaning efforts to promote cleanliness initiatives.
Efficient Approach for Adopting Blockchain
After acknowledging the applications and benefits of building smart cities using blockchain, the immediate next step would be the adoption of blockchain. But, adopting any modern technology is a complicated task as numerous intricacies are involved. Hence, government organizations must hire experienced professionals with niche skills to help simplify the entire process. After hiring skilled experts, the efficient approach for developing smart cities using blockchain will be:
Plan blockchain use cases in detail.
Create adoption and implementation strategies and allocate budget accordingly.
Find private investors if government organizations are short on budget.
Generate analytics to gain insights into the impact of blockchain on smart cities.
Educate government official and citizens about blockchain.
Incentivize and promote innovative applications of blockchain and other modern technologies.
After the introduction of blockchain, multiple countries are developing smart cities using blockchain. Sooner or later, automated payments with smart contracts and data privacy and security with transparent ledger will become a norm for smart cities.