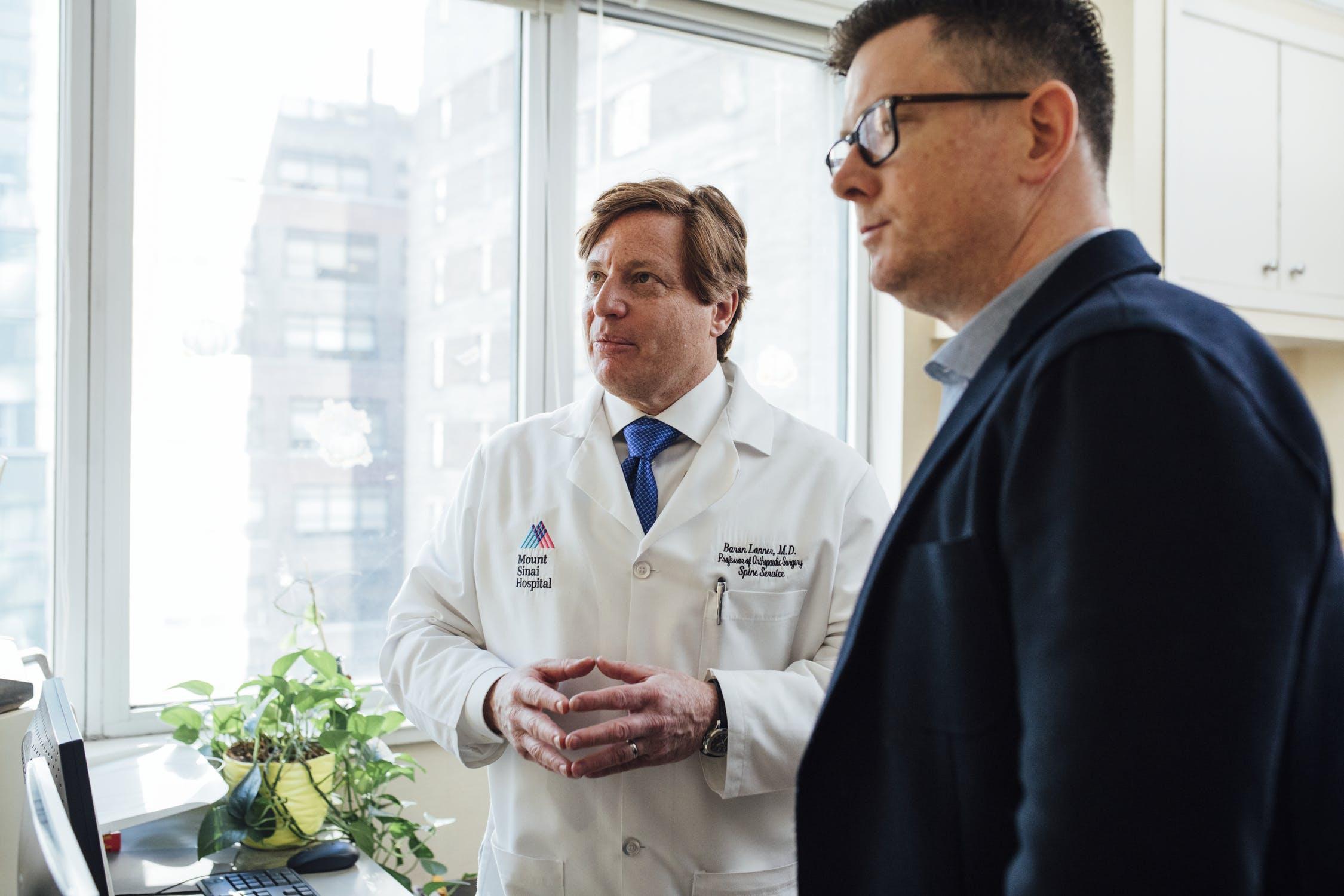 IT is a huge buzzword in healthcare right now, but what does it really mean? Have you heard the word so much it's lost all its meaning? Healthcare is personal. It touches you, your friends, your family, and the people you work with. Digital transformation is about creating new connections between people, machines, and devices.
IT is turning information into actionable insights that benefit everyone. It is creating new capabilities, richer experiences, better economic opportunities, and improved employee and patient engagement. Healthcare is at a crossroads. It is poised for explosive digital disruption while at the same time dealing with uncertainty and complexity like never before.
IT is Redefining Healthcare
There are concerns about access to care and skyrocketing costs. Patients have more skin in the game than ever before, so expectations are higher. When you listen to your healthcare customers, you'll hear the same concerns over and over. How can your health care system use technology to make a difference in the community while creating better experiences that set you apart from the competition? Here are the opportunities for IT in healthcare that you should look out for.
New Opportunities For IT
First, take a step back and look IT services for healthcare trends across all industries. What kind of disruption should various industries be bracing for? In hospitality and travel, Uber is the headline story. They're now in 53 countries and offering more than one million rides per day, and helping provide rides for patients with limited transportation options and pharmaceuticals, smart pills and ingestible sensors are a hot trend.
Novartis invested 24 million in Proteus, and in two and 1/2 years since the smart pill was approved, Novartis market capitalization has nearly doubled.
In health care, one up and coming company called CrowdMed allows people to share their story and collaborate with medical detectives who worked to find possible solutions to their health care problems. What an innovative way to solve the issues of care, access and cost?
Digitization
So, clearly no industry or company is immune to disruption. Digitization is a power that can bring enormous value and competitive advantage to companies who will adapt to new market dynamic and will be catastrophic to those who don't.
How do you answer these questions that, at one point, seemed easy to respond to. These are the questions that your customers are asking themselves. Any one of these is a great conversation starter with a customer: platform, agility or value.
IT Tracking
Asset and inventory tracking helps hospitals make sure the assets that they have are being used effectively and that they know where those assets are. Did you know that nurses spend on average 21 minutes per shift, looking for equipment? That's a loss of half a million dollars in non-productive work time.
New Value Drivers for Healthcare
For health care as a whole, there is 1.4 trillion in digital value at stake through 2024. Digitization and disruption go hand in hand. Value can be created by applying digital capabilities for your customers and producing revenue and efficiency. This is an automation. Why is value important? Because getting the business and understanding the bottom line for your providers is extremely important. CFOs are key stakeholders in the decision making process, and the more they know, the better partners they are. The most recent trend is the use of technology to redesign quality into the processes used to deliver patient care. Hospitals are using their wireless infrastructure to connect in real time.
Delivering Unique Experience
While understanding that every client is unique, some are at the enable stage, meaning they're using digitization to improve existing processes and reduce costs. When they move to the next stage, they're using technology to develop new products and services, and deliver a unique patient experience. You can use technology to reimagine whole industries with new business models. These new opportunities are likely to disrupt healthcare in the coming year.