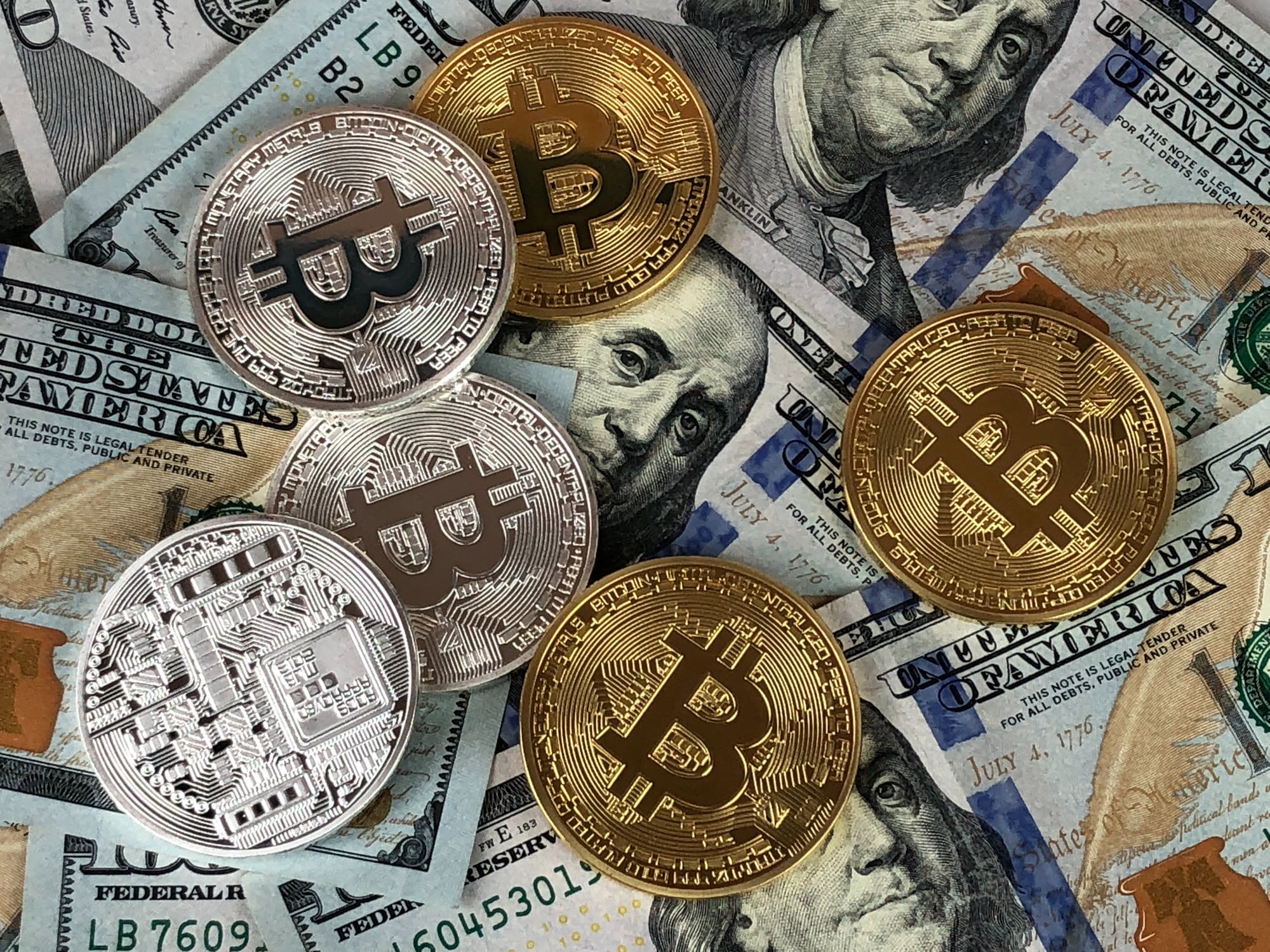 If you've ever played "Whack-A-Mole" at the arcade, you'll know just how frustrating and pesky those moles can be. Just as you think you've beaned one on the head, another one comes up somewhere else.
If you've ever played "Whack-A-Mole" at the arcade, you'll know just how frustrating and pesky those moles can be. Just as you think you've beaned one on the head, another one comes up somewhere else.
Yet for all the accusations leveled against cryptocurrencies for facilitating cross-border crime and money laundering, there seems to be very little coordinated regulatory effort to regulate the mother of all "Whack-A-Mole" games.
But that's not to say that regulators haven't recognized the problem. The U.S. Securities and Exchange Commission has charged that the lack of regulation and oversight of cryptocurrencies, particularly those which enhance anonymity, could induce "illicit trading and financial transactions."
Across the pond, the European Parliament's Special Committee on Financial Crimes has flagged the anonymous nature of cryptocurrencies as a security risk,
"(Anonymity could prevent) cryptocurrency transactions from being adequately monitored, allowing shady transactions to occur outside of the regulatory perimeter and criminal organizations to use cryptocurrencies to obtain easy access to 'clean cash.'"
Tax authorities, already struggling from the revelations of the Panama Papers, are similarly concerned that tax evaders will simply move their tax evasion from the offshore realm to the online one.
Pieces of Eight
But the piecemeal approach by regulators globally means that any semblance of a unified code or agreement on regulating cryptocurrencies will be a long time coming.
According to data tracked by CoinMarketCap, there are believed to be some 2,082 cryptocurrencies worth approximately US$179 billion (at last count) with a variety of underlying technologies, protocols and development. Some cryptocurrencies more closely resemble securities while others more closely resemble utility tokens.
Like shape-shifters, cryptocurrencies are difficult to pin down as well.
Even among cryptocurrency advocates, there is raging debate on the nature of even the most famous of cryptocurrencies, Bitcoin. Is it a store of a value? A means of transferring value? A commodity? Both?
And if the community that supports cryptocurrencies can scarcely classify cryptocurrencies, what odds to regulators have?
For now, regulators, given the relatively small size of the cryptocurrency market, have not taken it upon themselves to try and sort the wheat from the chaff. Instead, most seem content to issue warnings to investors while withholding regulatory approval for new cryptocurrency-based financial instruments — it's just easier that way it seems.
Some regulators in the United Kingdom, Hong Kong and Singapore have launched regulatory sandboxes for cryptocurrency companies — lest the fallout of any failed cryptocurrency experiments taint the wider financial system of these cities.
In Asia, the regulatory approach is varied. In China, a blanket ban on cryptocurrency trading and initial coin offerings (ICOs) has been in force since 2017.
But in Hong Kong (technically a part of China), the Securities and Futures Commission recently made an attempt to regulate "funds and unlicensed trading platforms" without specifically mentioning cryptocurrency trading or digital assets.
Japan however has taken the most proactive approach towards cryptocurrencies where exchanges with an operating presence in Japan have been subject to the Payment Services Act since 2017 as well as a host of other anti-money laundering (AML) regulations.
In Australia, an AML program for cryptocurrency-related businesses requires registration with the regulator as well as various reporting and identity-checking procedures.
But given the lack of harmonization of cryptocurrency regulation, the Organization of Securities Commissions notes that regulators are challenged to deliver consistent regulatory frameworks across borders and failure to do so has already led to regulatory arbitrage.
A Question of Wills
But it's not impossible to come to some sort of agreement globally on how to regulate cryptocurrencies and an obvious example of where the world came together to regulate for the global benefit is from aviation.
From the time the Wright brothers launched the world's first manned, powered flight at Kitty Hawk, countries quickly sat together in recognition of the need to harmonize regulations governing this new technology.
By 1912, the meeting of the International Commission for Aviation (the precursor to the International Civil Aviation Organization) had agreed on the first radio callsigns for use by aircraft.
Since then, ICAO, which succeeded ICAN has served as the forum for countries to agree on how aircraft plying the world's air routes should be regulated.
To be sure, there are local variations to ICAO standards, but by and large, the cost for not playing by the rules far outweighs the costs of playing by the rules and standards set by ICAO, which is why (despite the recent spate of Boeing 737–8 MAX crashes) flying is still one of the safest modes of transport on the planet.
Because citizens looking to travel between countries need to find a way to safely do so and countries have an incentive to ensure they do so, it has been relatively easy to harmonize global aviation rules and standards.
No such incentive exists for cryptocurrency regulation.
On the contrary, it's in the interests of countries to provide favorable regulation that actually facilitates regulatory arbitrage to attract the best and brightest companies working in cryptocurrencies and blockchain technology to their shores.
To be sure, no one knows for certain if blockchain technology or cryptocurrencies will achieve mass adoption or live up to their fullest potential — but if they do, the countries which had co-opted many of the most promising startups in the space will be at the forefront of the revolution — sort of the way that China had a leg up when it came to artificial intelligence.
And since cryptocurrencies are pseudonymous anyway, it's not as if robust regulation can entirely prevent its misuse and application for nefarious purposes.
Against that backdrop, governments are better off trying to cream whatever tax revenues they can get from legitimate blockchain and cryptocurrency companies asking (begging) to be regulated rather than attempt to play "Whack-A-Mole" with the darker side of the cryptosphere.
So instead of trying to develop comprehensive and overarching regulations that would govern cryptocurrencies, regulators are perhaps better off trying to cater to the lowest common denominator and work more closely with industry to develop meaningful regulations that would be globally easier to implement.
For now at least, given the total market cap of cryptocurrencies, even the Financial Stability Board (FSB) posits that cryptocurrencies do not present a systemic threat to the global financial system, but the FSB does recognize the potential of the nascent digital assets to pose serious threats to financial stability in the future.


That in and of itself should not be reason enough for regulators to take it easy and wait for cryptocurrencies to develop before trying to regulate them. That's a bit like letting the horse off its tether (no pun intended) and then trying to chase after it on foot.
Instead, regulators should seize the initiative and work more closely with industry. As it stands, countless cryptocurrency companies are struggling to gain access to even the most basic financial services such as opening a bank account.
And where service providers do exist, it's been up to the cryptocurrency companies themselves to educate service providers on how to do their job and then be charged exorbitant fees in exchange for their trouble.
The current state of affairs is undesirable to say the least and would increase pressure on cryptocurrency companies to go rogue, not necessarily for any business advantage, but simply to continue to exist as going concerns.
And regulators adopting a "wait-and-see" approach may be left flatfooted if and when cryptocurrencies suddenly see mass adoption. Dramatic change can occur in a Silicon Valley minute — just look at the effect of social media in the elections across the world and it's not difficult to recognize when regulators were caught off guard.
Ironically, social media companies had lobbied for years to self-regulate, leading to genuine socio-political consequences.
For legitimate cryptocurrency companies, the clarion call to be regulated has been made repeatedly — regulators should answer that call.