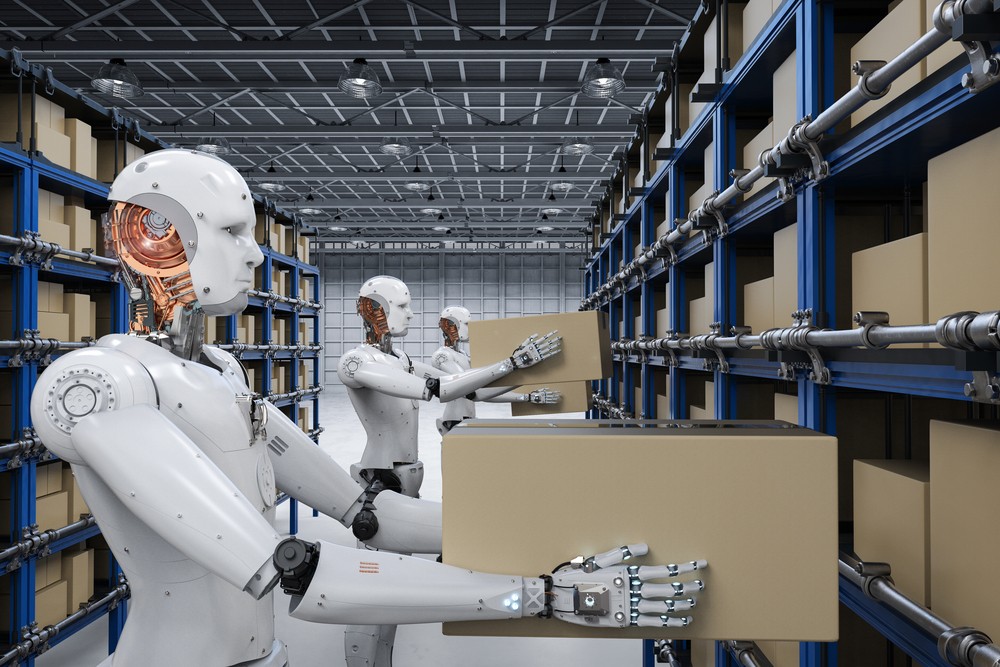 The use of AI for reverse logistics management enables your business to address issues related to waste management and environmental sustainability.
Reverse logistics is a part of a bigger concept known as the circular economy, which seeks to tackle problems such as waste reduction, pollution, biodiversity loss and climate change. For building sustainability, governing bodies around the world create product take-back laws, which hold producers financially accountable for factors related to waste recycling, handling of perishable goods and the production of circular products. Managing these activities effectively offers a far greater challenge in reverse logistics for your business. The use of new approaches and tools like AI for reverse logistics can help in overcoming the challenges associated with reverse logistics.
Unifying and Digitizing the Supply Chain
Flipping the logistical cycle flow on its head throws up a series of challenges for manufacturers, retailers and other businesses involved in creating and selling products. One of the first challenges is the management of return times.
Customers expect that the products they purchase must not only be delivered to them on time but also returned just as promptly if they chose to send them back. This problem can be mitigated if your business uses the same channel for both forward and reverse logistics instead of wasting time and money on employing a separate reverse logistics channel. Such reuse of supply chain channels and resources allows your business to reduce costs to a great extent.
Apart from resource optimization, your business may also face traceability issues while recalling your products back from your end customers. Product losses in reverse logistics are as much of a problem as they are in forward supply chains. The adoption of connected logistics enables you to constantly monitor your products while they are moving along the supply chain. Accordingly, traceability issues during reverse logistics can be reduced to a great extent by using the tools and principles of connected logistics too.
Using AI for reverse logistics offers a multitude of solutions to get the world closer to the ideal of a circular economy. AI-driven data analytics, image processing, and other techniques can simplify reverse logistics by optimizing the above-mentioned processes.
Classifying Waste Materials
One of the problem areas of recycling is the sorting of waste materials into different types based on their constituent components. As we know, there are several types of waste materials. The classification process of such materials into recyclable and non-recyclable can be riddled with inconsistencies due to human error, knowledge deficiency, the inability of mechanized waste segregation to differentiate between waste materials that share physical and chemical similarities, and other factors. If recyclable and non-recyclable materials are mixed, the overall quality and, subsequently, the monetary value of products created from the mix naturally reduces. Your business may find it harder to sell such products, which would end up in wastelands and landfills. The problem of burgeoning landfills is one that is faced by several countries.
AI-based waste recognition systems feature image classification and processing to remove inconsistencies from the process of material sorting and composition analysis. As a result, the identification of waste materials and their categorization is optimized for maximizing the quality of your recycled goods. AI and computer vision-powered recycling systems enable your waste managers and recycling department to receive valuable insights to increase your recycling rates and product value. Computer vision-aided image processing holds the potential to add new dimensions to your waste management and product recycling processes. Using 2D as well as 3D imaging, AI allows your business to optimize the distinguishing of waste materials.
Product take-back laws demand that businesses handle their waste management and recycling optimally for long-term environmental sustainability. Employing AI applications to render these areas free of inconsistencies and errors enables you to sidestep a major roadblock in the path of optimal reverse logistics management. The ability of AI algorithms to keep learning to get better over time is vital to improving the way you process the damaged or non-functional products that your customers have returned. Apart from recycling and waste management, the recent advances in vision-based technology allow you to use AI for reverse logistics in other ways too.
Repurposing Returned Goods
Product returns are fairly common in eCommerce. In 2020, consumers returned approximately US$ 428 billion worth of merchandise to retailers. That figure constituted about 10.6% of total retail sales in the US. The cost of those returns was more than US$ 100 billion. As you know, a large percentage of goods returned cannot be put back on the shelf due to factors such as product obsolescence, a reduction in their freshness factor. Due to these aspects, your profits and revenue will take a hit every time a product is returned. The management of returned goods is key to the survival and growth of eCommerce retailers and other linked stakeholders in the supply chain. Once again, the use of AI for reverse logistics opens up a huge number of options for your business.
Automated analytics and AI is potent tool for the repurposing of goods that have been returned by your customers. So, your business can choose whether you will have to liquidate, re-shelve, recycle or scrap a returned product after an AI-based tool assesses the condition and predicts the usability of such goods. Apart from those, AI also provides recommendations regarding how businesses can dispose of returned products at the point of return. So, the process of selecting the best option for processing a returned item can be automated, thereby increasing its speed, effectiveness in decision-making and reducing the expenses incurred for each returned item.
Another innovative way of deploying AI for reverse logistics is the rerouting of products that have been returned by its buyers. AI-based decision-making tools and inventory management systems assess the condition of a returned product, as well as other factors—such as demand for that product in another region—before recommending to your sales team to market the product in such zones.
Arguably, the most successful example of businesses leveraging AI to resell returned goods is the return management strategy of IKEA. The renowned conglomerate deploys an AI-based approach to ensure that the big and expensive merchandise returned by their buyers is not wasted. It has been found that one product comes back for every ten sold by the Swedish company globally. To cut their losses, IKEA chose specialized reverse logistics-based software company Oporto (partly owned by IKEA) to design a predictive AI tool that provides data-backed suggestions for the best possible destination for returned merchandise. The decision-making AI tool allows IKEA's product managers to know whether a returned product should be sold to a third-party retailer, donated to charity or back on the floor.
Designing Circular Products
Circular products are the types of goods that operate within an idealized circular economy. Designed and developed by keeping sustainability and reduction of wastage in mind, such products are created exclusively from recycled materials. The Ellen MacArthur Foundation, a non-profit organization that promotes environmental sustainability through a circular economy, provides valuable information regarding how AI can be used in the design and development of circular products.
During the design phase of circular products, AI plays a role in determining the raw materials to be used during the production process. The decision-making process of AI in this situation is centered around the circularity of materials used during production, as well as the sustainability factor in the lifecycle of the final end product.
AI speeds up the design and development process of circular products to allow them to arrive in commercial markets quickly. Machine learning-based systems are used to produce components, materials, and products that fit the ideal of a circular economy. AI allows designers to pick and choose product designs faster as the technology analyzes large amounts of data and suggests optimal designs and design adjustments. Once the base design, and the various tweaks and changes, are suggested, the circular product designer can begin creating the product that will be the most sustainable and recyclable. The insights generated by AI are responsible for producers creating circular products in the most cost-effective and timely way.
As you can see, reverse logistics is a much more diverse concept than what many expect or know about. If your business gets the management of reverse logistics right, that could lead to significant cost and time savings, sustainability in design, efficient waste management and many other positives. As a result, the use of AI for reverse logistics processes is beneficial for not just your organization but also your immediate environment.