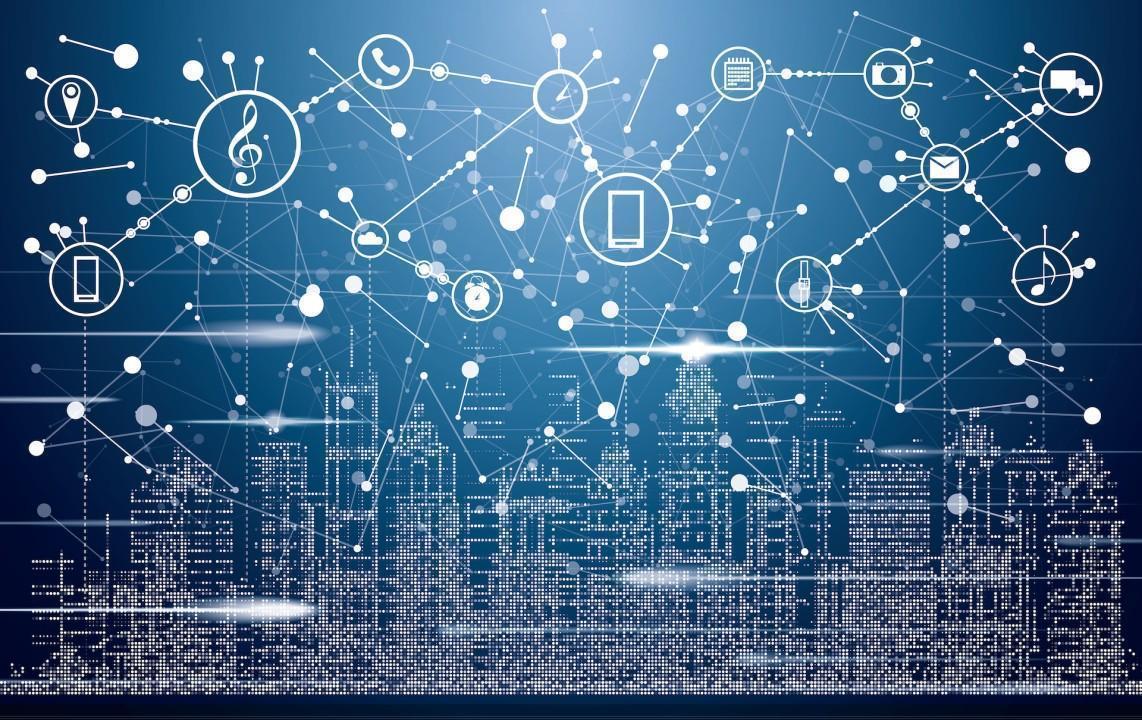 By using digital technologies, cities can be transformed not only to become connected and smart but also resilient and sustainable. Hence, smart cities and sustainability are related to each other.
Over the last few years, we have been seeing a tremendous buzz surrounding both smart cities and sustainability. While government and city welfare officers are striving to make their cities digital, they are also trying to achieve sustainability at the same time. But what do these terms actually mean? Sustainability is all about achieving economic competitiveness, decreasing ecological impacts, and promoting social integrity. On the other hand, the ultimate aim of making cities smart, connected, and safe is to provide better city services to urban dwellers along with an improved standard of living. All of the smart city concepts can be achieved by deploying technologies like IoT, cloud, AI, and others. However, these technologies can help not only in redesigning the city operations but also in monitoring the production of goods, resource usage, and wastage patterns. And all these things are the major elements in the concept of sustainability.
Understanding the Relation between Smart Cities and Sustainability
From a theoretical perspective, it is evident that smart cities and sustainability are interconnected. Let's now check how smart cities and sustainability are related with the help of a few real-life examples.
Smart Buildings
Buildings today are becoming interactive and providing occupants with incredible, smart services with the by collecting and analyzing relevant data. Sensors and cameras implanted in every corner of a building generate massive volumes of data, which are then used to gain valuable insights on the working status of the building. The intelligence gained can then be utilized to provide better services to occupants (enhancing their comfort and convenience) without overusing natural resources.
For example, smart technologies like intelligent HVAC systems, sensor lights, and automated shading can optimize building lighting, power, and ventilation controls. By operating independently and responding to changes as and when required, smart buildings not only provide occupants greater convenience but also foster cost-savings on energy expenses. A report from the American Council for an Energy-Efficient Economy states that smart buildings account for 8 to 18 percent of energy savings in the commercial building sector.
Smart Parking
Due to the growing number of vehicles, people today have to navigate through the streets for hours to find a vacant parking slot. As a result, 30 percent of more traffic congestion is noted, which accounts for 930 million gallons of gasoline and 18.6 billion pounds of carbon dioxide emissions, according to a report from the University of California, Los Angeles (UCLA). On the other hand, with the help of digital technologies like IoT, cloud, and big data analytics, parking technologies can be innovated and revolutionized like never before. With the help of the data collected from different sources like GPS, satellite navigation, parking meters, and social media, information regarding empty parking spaces can be obtained. Insights on nearby empty parking slots can be provided to people by means of mobile-based apps. Such a smart parking service will not only eliminate the discomfort of finding a vacant parking space but also reduce the carbon footprint.
On the relationship between smart cities and sustainability, the Chairman of the IEEE Internet of Things Smart Cities Working Group, Shawn Chandler, says, "A smart city uses technology and data to align physical, institutional, social, and technical elements of the city, assisting public, government, and other stakeholders to improve the performance of city functions, increase awareness of city resources and advance the well-being of citizens." And that's what sustainability is all about, isn't it?