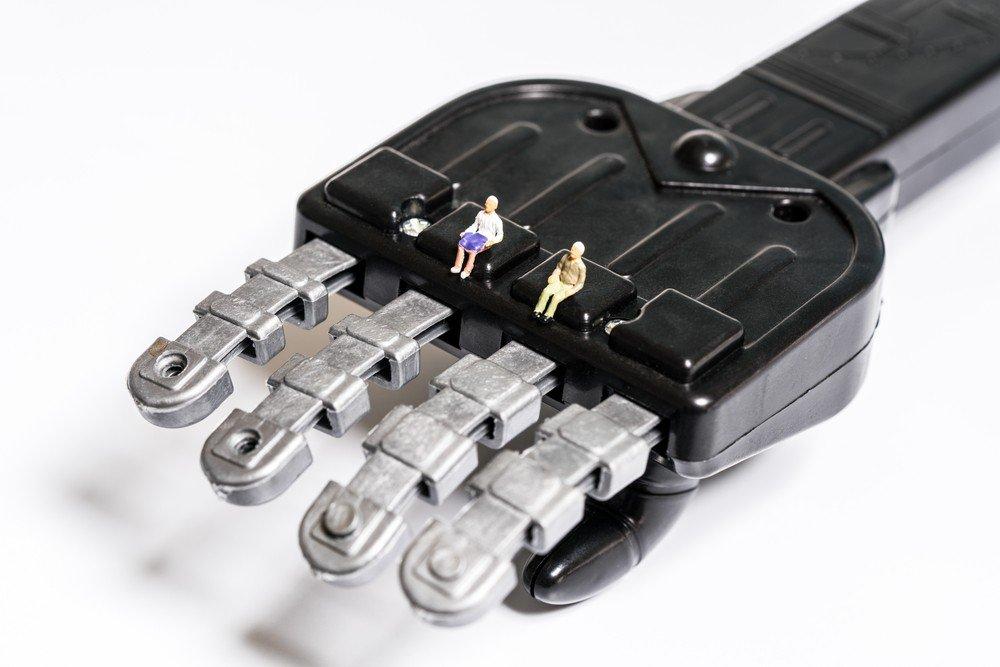 The use of IoT for elderly care can be an excellent solution for old people to lead safe, healthy, and independent lives.
As a consequence of using technologies like AI and IoT in the healthcare industry, the longevity of people has increased. And, it has contributed to the steady rise in the high-aging population around the world. According to an estimate, one in every six people will be over the age of 65 by 2050, which will be around 16% of the entire population. With a rise in the aging population, the expectations of people from the healthcare industry to provide the necessary elderly care have also increased. Using IoT for elderly care can be a potential solution for the healthcare industry as well as caretakers to meet these expectations. For instance, IoT devices that can make it possible to adjust the thermostat from a smartphone or convey data from a refrigerator to order groceries. Such conveniences and others can make it much less challenging for the elders to live an independent life.
How IoT for Elderly Care is Reducing the Challenges of Seniors
Apart from the conveniences that IoT devices provide, they also help to increase the safety of elders. For instance, IoT devices with sensors can detect the motion of seniors. Using motion detection and notifying the caretaker about the same would mean faster arrival of help in case of a fall or illness. Another use of IoT is for monitoring the environment of the house. For example, air quality, humidity, and temperature are some of the parameters that can be monitored. And, IoT devices can also trigger a system that can auto adjust the humidity or temperature in case they reach undesirable levels. Devices like sensors, cameras, and smart locks can help improve home security. Caretakers of seniors or the elderly themselves can keep an eye on their homes with IoT sensors and cameras.
The most significant advantage of using IoT for the elderly is to monitor and manage health conditions. Although older adults suffer from many health conditions, chronic diseases are the ones that affect most of them. According to research, about 80% of elders suffer from at least one chronic disease, and 68% of them suffer from at least two. IoT wearables can track blood sugar levels to track and manage diseases like diabetes. Once the sugar levels are retrieved, the data can be shared with the caretakers and doctors to call for immediate medical help if necessary. Arthritis, another chronic disease condition that can worsen the independent movement of senior citizens, can be managed with IoT solutions. For instance, older adults who struggle while moving around their homes can install IoT devices like smart lighting, smart home lock, and smart thermostats for self-sufficiency.
Although the use of IoT devices has increased in recent years, and some older people might not be very familiar with them. That's why healthcare practitioners should help the elderly interact with these technologies to accelerate the adoption and proliferation of such technology. Healthcare professionals can also promote the use of IoT devices among elders by explaining the benefits of IoT technology and how they will be able to provide them enhanced care with the help of IoT wearables. As a result, more and more elderly people can benefit from the technology.