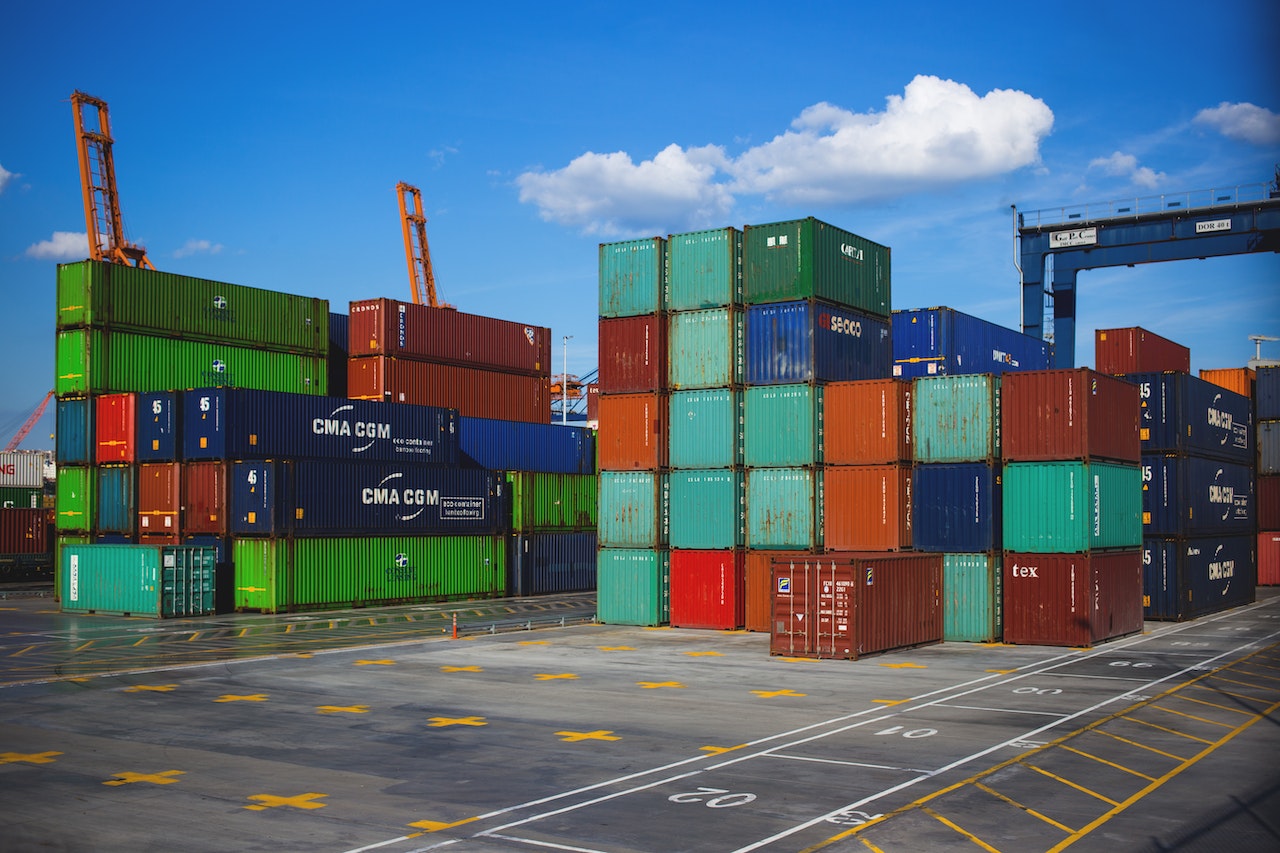 Supply chains are the lifelines that connect raw materials to end consumers.
These complex networks of interdependent processes and stakeholders play a pivotal role in the success and resilience of businesses across industries. However, the COVID-19 pandemic showed just how fragile and inefficient supply chains can be.
I was honored to host AT&T Business #BizTalks LinkedIn Live "Solving Supply Chain Inefficiencies". Joining me are two respected industry thought leaders in the supply chain. Tamara McCleary, CEO, Thulium; and Sarah Barnes-Humphery, Founder of Let's Talk Supply Chain. We delve into the underlying causes of these inefficiencies, with a special focus on the challenges and opportunities in the transportation arena.
Here are the topics we discussed:
1. What are the primary factors that create inefficiencies in the supply chain, and how can organizations address them effectively?
Sarah kicked it off highlighting four primary factors that create supply chain inefficiency: Lack of supply chain visibility; Poor communication and collaboration internally and externally; lack of continuous improvement; Risk management (where do we want to invest). Calling for a holistic approach to address these challenges from people, process and technology perspectives to embrace digital transformation and foster collaboration.

Tamara – "Disruptor of efficiency is the human factor". Tamara shared her going back to grad school experience and what she learned from a beer supply chain simulation project, the connected value chain from raw materials, to production, to distribution, to end consumer. Everything is impacted by the supply chain and humans are part of the supply chain. Tamara emphasized that "communication is the foundation of all our relationships that make or break our businesses. Supply chain is not immune."

My POV: Humanity is the primary factor that creates inefficiencies in the supply chain (i.e., operational errors, overuse of packaging materials and methods, and over-utilization of resources). Here are 3 things companies can do to improve supply chain efficiency:

1. Embrace clear and open communication and collaboration with your suppliers and partners across the entire supply chain.
2. Integrate new and innovative tools and systems to improve supply chain operations. Having reliable connectivity with built-in security is crucial.
3. Partner with experienced and knowledgeable supply chain experts who can help you optimize operations and achieve business goals
2. In your opinion, what role do new technologies like AI, 5G, IoT and Robotics play in modernizing the supply chain network and reducing inefficiencies?
Tamara discussed the power of data and analytics and more advanced technology; its impact on decision making, production optimization, efficiency gained from automation, leading to lower supply chain costs, and enabling organizations to improve customer retention.

Sarah talked about letting technology handle the "to dos" while humans focusing on innovation, creativity and strategy. Technology enables us to bring our gut and while making data-driven decisions. "Supply chain having a seat at the table" is coined by Sarah. The 5G network and IoT enhance communication and data sharing. Sarah named a few benefits of emerging technologies: reduced costs, minimize errors and delays and improved supply chain visibility and resilience.

My POV: Technology can drive transformative changes within the supply chain network when integrated effectively. I shared my experience visiting AT&T HQ and witnessed the power of a modernized and reliable network. Here are three ways organizations can modernize their supply chain: 1. Technologies like AI, 5G, IoT and Robotics help organizations optimize their operations and gain real-time visibility. 2. The adoption of modernized, reliable fiber network can help meet the data and processing demands of internal operations. 3. Ensure built-in security to avoid downtime
3. Where do you see major opportunities for improvement on the transportation side of the supply chain?
Sarah pointed out opportunities with last mile delivery experience, route optimization and sustainable transportation practices to help brands to meet ESG goals.

Tamara drew her learning from supply chain research and a 100-page paper she contributed to and cited transportation use cases, impact of regulations, geographic locations; She mentioned that drones are currently put in the same category as aircrafts even though they are different. Tamara called out that the government and regulators need to catch up with the latest technologies. She called out the vitality of the workforce in transportation, and the importance of human and tech collaboration.

My POV: I am a firm believer that growth thrives at the intersection of technology and humanity. That reaffirmed what Tamara and Sarah said. Here are the 3 most common inefficiencies with fleet management: 1. Lack of tracking capability (tracking driver location and route for safety monitoring and workload optimization) 2. Too much time spent on driver and fleet administration such as managing driver hours, engine data, IFTA reporting 3. Challenging cost management due to fuel cost volatility
4. How can businesses improve safety and efficiency in their fleets?
Sarah started with how to keep drivers on the job connected and keep them safe. She suggested meeting them where they are and giving them resources to use on the road. She emphasized the importance of "training" and making safety a priority; leveraging technology as the enabler to monitor safety.

Tamara underscored what Sarah said. She shared her traveling experience where she witnessed an accident involving delivery trucks. She reiterated the importance of appreciating those drivers who are vital to the supply chain; and calling demanding consumption to adjust unrealistic expectations.

My POV: Proactive communication is key in improving fleet safety and efficiency. Here are 3 ways organizations can modernize their fleet operations: 1. Leverage advanced fleet management platform to optimize fleet operation. 2. Deploy powerful video telematics that provide real-time driver feedback with AI-powered video analytics. 3. Connect fleet, equipment, and assets with the right GPS device to get near real-time insights.
5. What are the key benefits of a reliable and secure network for improving supply chain operations and overcoming inefficiencies?
Sarah reiterated the importance of communication and collaboration; knowing what visibility you want to have is key in improving supply chain visibility; streamlining documentation and compliance;

Tamara called out the importance of pairing reliability with secured networks.

My POV: Having people with expertise is equally important. The key benefits of a reliable and secure network are: the enhanced collaboration; strengthened supply chain resilience, reduced inefficiency and speed and agility in meeting customer expectations.
6. How can organizations start to assess and repair inefficiencies in their supply chain?
Tamara – Start asking "what can we do to add agility and flexibility to our operations? How can we mitigate supply chain risks? Do we have the right mix of suppliers geographically? How to minimize workforce shortage? How to flex our talents? Do we have adequate business interruption coverage?"

Sarah – "Do we have the right people in the right positions and doing the right things? Who is doing what?" Identifying KPIs and conducting supply chain assessment.

My POV: Here are 3 things organizations can do to assess and repair inefficiencies in the supply chain. 1. Evaluate your current manufacturing processes and identify areas that are manual, repetitive, or time-consuming and analyze how automation could be implemented to reduce or eliminate these tasks. 2. Evaluate current supply chain networks and technologies. It's time to modernize networks with embedded security, IoT and advanced wireless powered by 5G, robotics, and AI, or fiber internet. 3. Evaluate your current team expertise and identify capability and capacity gaps to achieve your goal.
7. How can organizations leverage expertise from supply chain experts and strategic partners to optimize their operations, reduce costs, and enhance profitability?
Tamara started with the risk of not leveraging expertise and partners; and the importance of leveraging experts for contingency planning and building resiliency to be "future proof".

Sarah talks about the importance of networking, encouraging teams to stay current with latest trends through participation of events, webinars and industry associations.

My POV: Organizations can leverage expertise to help: Deploy a private 5G network to meet the rising demand for Internet of Things (IoT) use cases and the digitization of operations. Provide a comprehensive wireless platform (CWP) that enhances connectivity and critical infrastructure. Provide optimal connectivity that supports real-time data analytics and enhanced communication.
I walked away from our conversation with a better understanding of the primary factors that create inefficiencies in the supply chain and how businesses can address these effectively. Kudos to Sarah and Tamara!
The modern supply chain landscape is constantly evolving, and organizations are expected to keep up with these changes. Today's supply chains need to be flexible, responsive, and resilient to changing market conditions. Supply chain efficiency is a competitive advantage. It starts with a reliable and secure network.
Transparency is the key to solving supply chain inefficiencies. We need the data to see where breakdowns and bottlenecks are happening in order to solve them. Collecting this data requires a secure, reliable network to support connected IoT devices in every part of the supply chain.
Learn more by watching the full conversation.