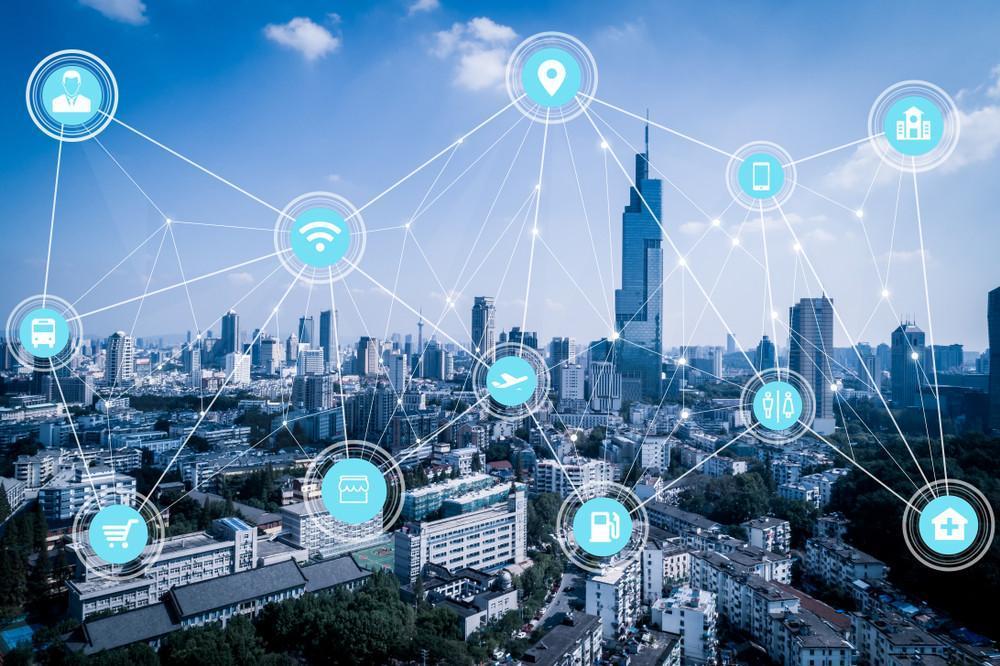 The introduction of the internet of things (IoT) in utilities will resolve multiple issues such as inaccuracy in collecting vital data and meeting the rising demand for a particular utility.
Global energy consumption is rising every year. The increasing demand has helped the utility sector become one of the most profitable areas for doing business. The utility industry has generated a revenue of $845.3 billion in 2018. However, even after generating billions of dollars worth of revenue, the industry faces multiple challenges in day-to-day business. Challenges such as poor workplace safety, equipment failures, insufficient power and water distribution, and maintenance. Additionally, utility providers find it extremely complicated to manage the increasing demand for limited resources like energy and water. Hence, business leaders are always looking for solutions and alternatives to traditional business models.
The introduction of IoT has transformed various industry sectors such as healthcare, retail, manufacturing, and agriculture. Likewise, the advent of IoT in utilities is expected to reduce the challenges faced by the sector and help evolve it. The application of IoT in utilities will improve efficiency, generate revenue, and conserve resources. Also, IoT sensors can optimize energy and water generation and distribution to help utility providers keep up with the increasing demand. Additionally, IoT sensors can improve workplace safety for oil and gas workers. Therefore, business leaders in the utility space must be aware of IoT, its benefits, and use cases.
Leveraging IoT in Utilities
The implementation of IoT in utilities can benefit organizations in the domain in the following ways:
Smart Meters
The most common and obvious application of IoT in utilities is smart meters. Smart meters enable automatic meter reading for consumers and companies both. Compared to analog meters, where an employee has to read the meter on-field, smart meters automatically transmit energy consumption data to electricity companies. Such smart meters have been extensively deployed in the US and Europe. These smart meters can monitor electricity consumption in real-time. Smart meters can also alert electricity companies in case of a power outage. Additionally, smart meters allow companies and consumers to analyze power consumption and gain critical insights. Likewise, smart meters can also replace traditional water meters.
Smart Power Grids
Traditionally, monitoring energy consumption in real-time was not possible with power grids. But, smart grids offer real-time data that can help utility providers carry out demand-based power generation and distribution. With this approach, providers can distribute a utility based on consumption. For instance, electricity companies can distribute more power to areas such as corporate hubs and industrial zones compared to residential areas, where power consumption may be relatively low. By leveraging IoT in utilities, companies can optimize utility generation and develop customized distribution strategies.
Energy Conservation
Several families use smart home appliances such as thermostats, lights, and air conditioners. Around 13.08 million people owned a smart home appliance in 2018 and smart home appliance owners are predicted to rise to 17.26 million in 2019. A significant advantage of these devices is that consumers can remotely control them. With the help of smart home appliances, consumers can restrict energy usage. Utility providers can incentivize low energy usage for certain time periods as well. For instance, electricity companies can offer incentives to consumers for using low units of power from 11 pm to 6 am. With this approach, utility providers can promote energy conservation.
Regulatory Compliance
Organizations need to collect precise electric or water meter data at regular intervals, which is sent to concerned parties for ensuring regulatory compliance. Generally, an employee checks every meter one after the other and collects vital data. However, this approach is inefficient and error-prone. Smart meters can automatically collect accurate data about power consumption. With the implementation of IoT in utilities, organizations can monitor every smart meter remotely.
Water Management
By 2025, around 1.8 billion people will suffer from absolute water scarcity. Hence, water management has become a necessity. Smart water sensors can track water temperature, pressure, quality, and consumption. These smart water sensors send the collated data to utility providers for analysis and billing purposes. Water utility companies can display the varying consumer consumption, with comparisons to previous months and city averages. With this approach, consumers can effortlessly monitor their water consumption and obtain crucial information on how to limit water wastage. Water utility providers can incentivize water conservation measures and monitor their progress in real-time.
Another application of IoT in utilities is a water leak detector. IoT-powered water leak detectors can identify faulty pipes and leaking appliances instantly. After identifying such defects, these sensors can notify utility providers and consumers, consequently preventing wastage of water.
Predictive Maintenance
Utility providers for electricity, water, oil, and gas use equipment that are prone to unplanned failures, leading to business downtime. Hence, utility providers have to conduct frequent inspections to find defects in their equipment. However, utility providers may still face equipment failures as some defects may not be noticed during an inspection. Utility providers can install IoT sensors in their equipment to monitor vibration, temperature, and moisture in real-time. Such sensors can detect abnormal behavior in the equipment. IoT sensors can also monitor oil and gas transport pipelines, pressure gauges, and valves to prevent contamination and leaks.
Safety
Safety is a significant concern for utility providers, especially when it comes to oil and gas. Oil reserves can be submerged up to thousands of meters below the earth's surface and oil rigs may be set up in offshore locations. Any dangerous accident can occur, proving to be life-threatening for the employees. Employees may suffer from serious injuries and amputations in case of such accidents at oil and gas work sites.
The advent IoT in utilities such as oil and gas can effectively improve employee safety at worksites. IoT sensors can remotely monitor equipment, helping oil and gas companies to identify hazardous work environments and protect their employees. In case of an accident, IoT sensors can also alert oil and gas providers and emergency services to get help as soon as possible. With this approach, oil and gas companies can not only ensure the safety of their employees but also decrease corporate liability.
Supply-Chain Management
Inventory planning and optimization can be complicated tasks for oil and gas companies. IoT sensors can enable procurement planning and scheduling for different types of oil and gas products. For instance, oil companies can utilize IoT sensors for detecting the types of crude oil blends that are coming in and where each type of blend is stored. Such data can prove to be increasingly valuable for making informed decisions about production and operations. With the help of IoT in utilities such as oil and gas, companies can identify products that have high demand and make production decisions accordingly.
The adoption of IoT in utilities can enhance the efficiency of multiple business processes and optimize power and water distribution. However, installing IoT sensors in various equipment is not enough for successful deployment of the technology. Organizations need to develop effective strategies, allocate sufficient budget, and collaborate with experienced professionals to implement IoT effectively. Several organizations in the utility sector may follow this approach to maximize their revenue. Hence, business leaders must focus on successful IoT adoption to find their place in a competitive market.