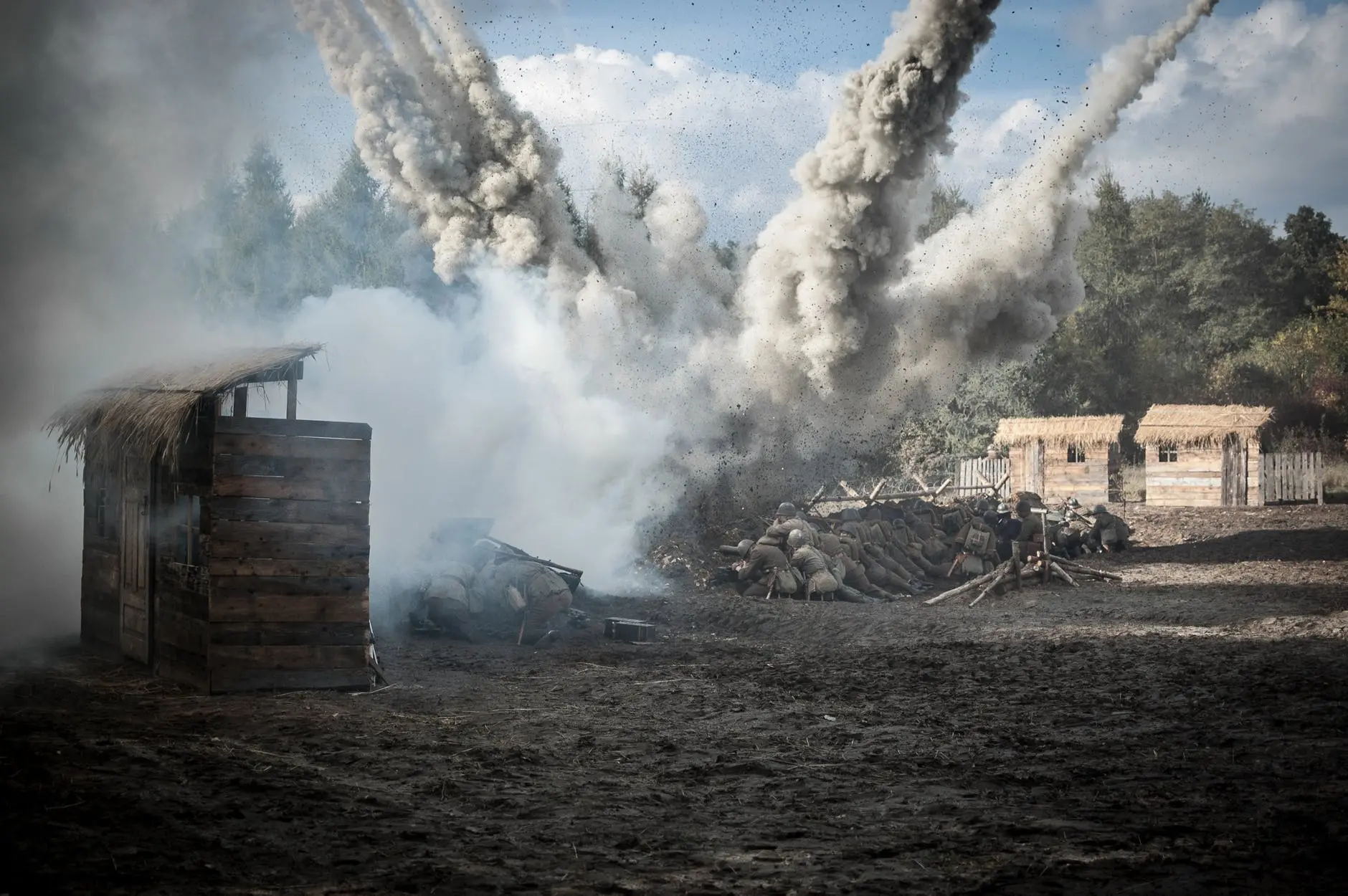 Today's geopolitical landscape is worrying. Countries are getting extremely serious regarding their military strategies. The stakes are too high due to diplomatic tensions across several countries. Not a single nation wants to become another victim of terrorism nor any other external or internal social unrest. A new technological arms race is shaping up between the two superpowers of our times, the US and China. Lives are at stake and dialogue is needed. The artificial intelligence (AI) arms race is a competition between two or more states to have its military forces equipped with the best artificial intelligence.
With the advent of AI, various industries are busy revolutionizing like never before. AI and its fascinating features are changing the way organisations perform business processes. The rapid growth of AI across various industries has changed its status from a technical gimmick to something valuable that people and companies can truly benefit from. However, every exciting technology comes with a risk of misuse too. The AI arms race is a situation where countries race against each other by developing and acquiring sophisticated weapons to gain a significant advantage. The idea of having automated weapons on the battlefield is scarier than it may seem. AI arms are not going to affect the battlefields alone. The advent of AI in everyday life has been a great experience for customers and businesses so far, but the AI arms race will have an even bigger impact in our daily life.
A Worrying AI Arms Race
A letter, which was passed by AI experts, scientists, and businesspersons including Elon Musk, Stephen Hawking, and Steve Wozniak states:
"Artificial Intelligence (AI) technology has reached a point where the deployment of such systems is — practically if not legally — feasible within years, not decades, and the stakes are high: autonomous weapons have been described as the third revolution in warfare, after gunpowder and nuclear arms."
AI based weapons are weapons that can find humans and kill them. A lot of arguments around whether the use of AI in designing autonomous weapons is right or wrong have been raised, time and again. For instance, the use of autonomous weapons will replace soldiers, which is good for saving lives on the battlefield. However, it is also dangerous to think that weapons will be taking a call on whom to kill and whom to spare.
Unlike nuclear weapons, autonomous weapons backed by AI, will not require high-cost raw material and will be easily available in the market. This could help terrorists buy and use such weapons. Hence, experts think that an AI arms race will become a threat to humanity.
Who will win the AI Arms Race?
The primary use of AI is civilian and the advantage sought is commercial. But like most technologies, AI has a dual purpose. It is all too easy to deploy AI systems for aggressive military purposes, be it for disseminating computational propaganda, taking down the other side's critical infrastructure through cyber attacks, or developing killer robots, more clinically known as lethal autonomous weapons systems. According to PwC, the AI market is expected to reach $15.7 trillion big by 2030. The AI pie is so big that besides individual companies, countries are working on strategies to claim the biggest possible slice. The UK last year launched a plan to improve access to data, AI skills, and AI research and uptake. Its latest budget added funding for a Centre for Data Ethics and Innovation to drive responsible AI, for exploratory work on data trusts, and for new AI fellowships and researchers.
China's next-generation AI plan, released in 2017, declared AI as a strategic national priority for the country and showcased the top leadership's vision for a new economic model driven by AI. Unlike the US, the Chinese government is putting this plan into practice. For example, it recently commissioned Baidu to create a national "deep learning laboratory" together with leading universities—and it's investing an undisclosed sum in the effort.
The country is already strong in AI. Baidu, Alibaba, and Tencent are among the global AI leaders. Chinese programmers recently won the ImageNet AI competition. And its leading e-commerce companies are using highly sophisticated AI in their warehouses and across the business. Other countries also have innovative engineers, universities, and companies. But China stands apart in the extent to which its government is prioritizing AI. China will reap the most benefit from AI over the next decade: some $7 trillion in GDP gains by 2030, thanks to an uptick in productivity and consumption.
The Future of AI
The future of AI looks promising. Various industries are employing it in their areas to make the most out of it. Experts are finding opportunities in industries to implement AI and benefit mankind However, technology never offers what it promises, unless dealt with caution and proactiveness.
With a market projected to reach $70 billion by 2020, artificial intelligence is poised to have a transformative effect on consumer, enterprise, and government markets around the world. While there are certainly obstacles to overcome, AI has the potential to assist in medical breakthroughs, democratise costly services, elevate poor customer service, and even free up an overburdened workforce.
AI has many ways to benefit both, the military and the civilians, such as with cybersecurity, facial recognition, deep learning, and just so much more. However, initializing an AI arms race does not seem to be a good idea since it could be a threat to humanity in the long run.