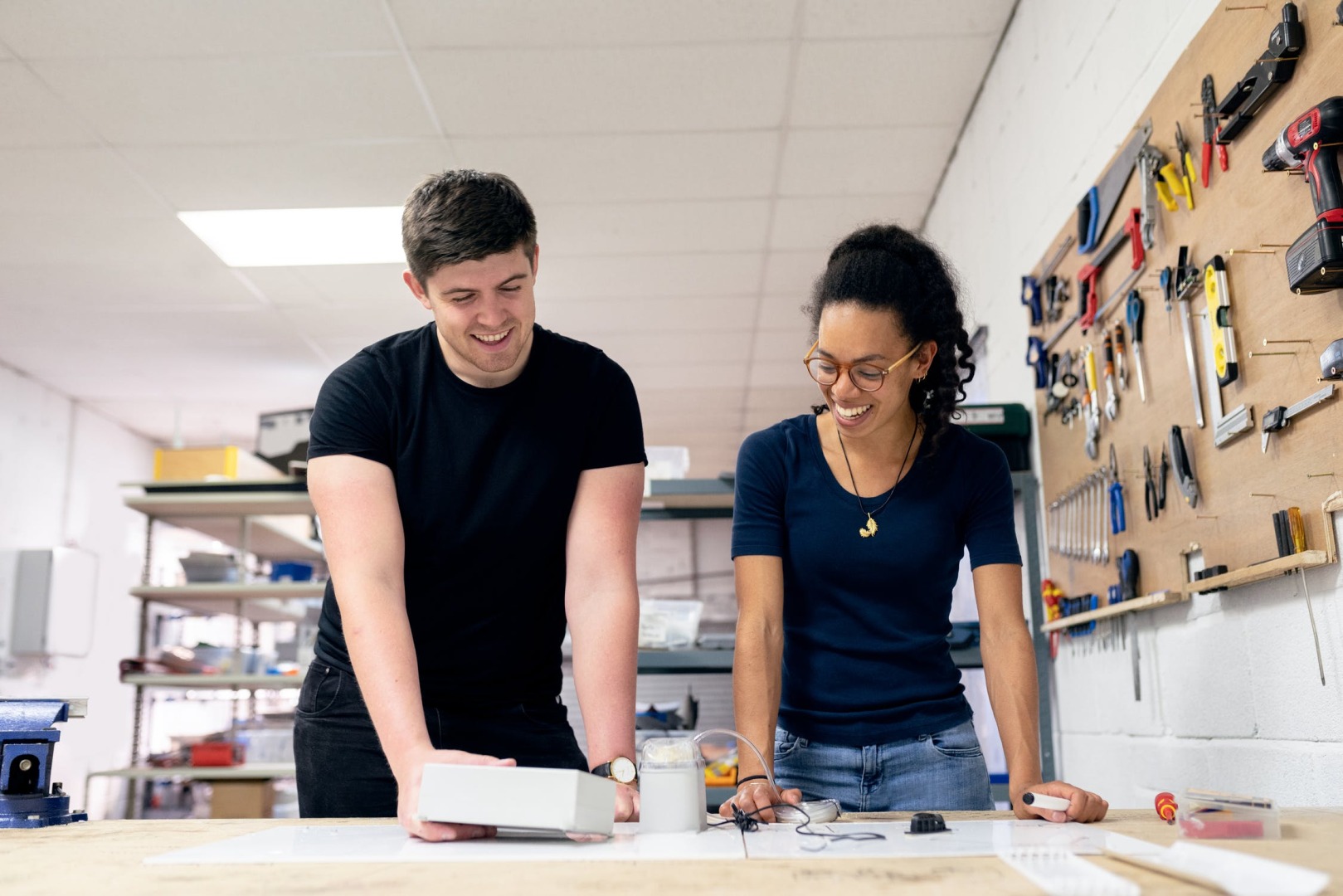 Innovation is less about the power of the lone wolf.
Today, it's the convergence and synchrony of eclectic ideas that drive substantive change.
If there is any word in today's technological lexicon that stands out in both business and society, it's innovate. Innovation is the lifeblood of our economy and businesses including transportation, entertainment, and medicine, to name a few. But there's something else that is also very important in the way innovation lives in a complex society. Innovation doesn't exist in a vacuum. In fact, the true nature of today's innovation is the application of multiple aspects of innovation that converge and create the proverbial 1 + 1 = 3. It's this convergence of independent and often divergent thinking that gives rise to breakthrough change and disruption. And in today's exponential world, the dynamics that emerges from "synergistic" relationships is far from a simple linear extrapolation. The advantages cannot be defined by simple addition but result in something similar to what physicists refer to as "superradiance." In this quantum theory, superradiance is a phenomenon that occurs when a group of aligned systems or quantum emitters have the radiation emission enhanced by a unique and specific alignment or convergence. It's a bit of subatomic synergy. Maybe this can be simplified and quantified in a less technical expression.
Innovate + Synchrony = Synchrovate.
In today's dynamic and ever-changing world, "synchrovation" is no longer a option, it's an imperative. The exponential path forward requires, no demands, a new level of engagement that is multifactorial and a function of voices and perspectives. It's this process—innovation and synchrony—that is no longer the entanglement and obfuscation of complexities, but new alignments that drive innovation. Think about the synergies of AI, blockchain, IoT, cryptocurrencies, genomics, and manufacturing and how these amazing constructs live in a powerful and interwoven web that kindles and drives discovery.
In this context, innovation has become broadened and even democratized. It's this essential dynamic that has become the domain of the "collaboratory" that lives in a decentralized environment that can be the laboratory, the factory, the garage, the kitchen or even your mind. Today's exponential world expects that we become active participants in the process, our voices are central to advancing inspired change in the marketplace and the world. It's up to us to synchrovate.