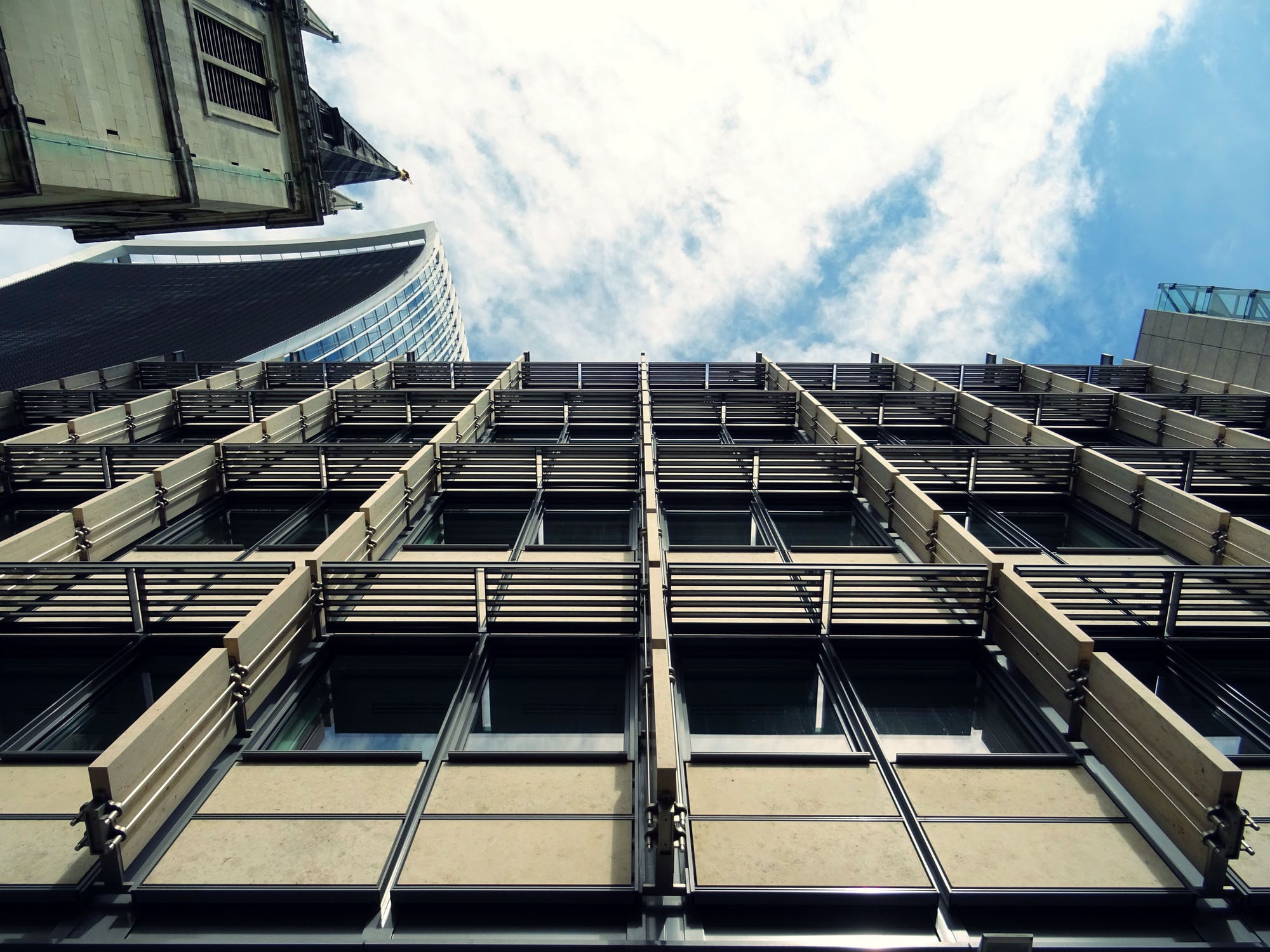 Decentralized Finance or DeFi is continuing to see greater amounts of money pour in - from US$500 million at the end of last year to over US$9 billion this September, the blockchain is being touted as having the power to disrupt the entire financial services sector.
But just as ICOs were meant to be a disrupt or for venture capital and traditional fund raising methods, is DeFi another hype bubble or the next big thing?
1,000% Returns or a Bubble to Zero? If you missed Novum Alpha's most recent webinar on the DeFi, you can catch it here.
Patrick Tan, Dennis Hui and Phuong Nguyen uncover what could be the next big cryptocurrency bubble or an unprecedented opportunity — you decide.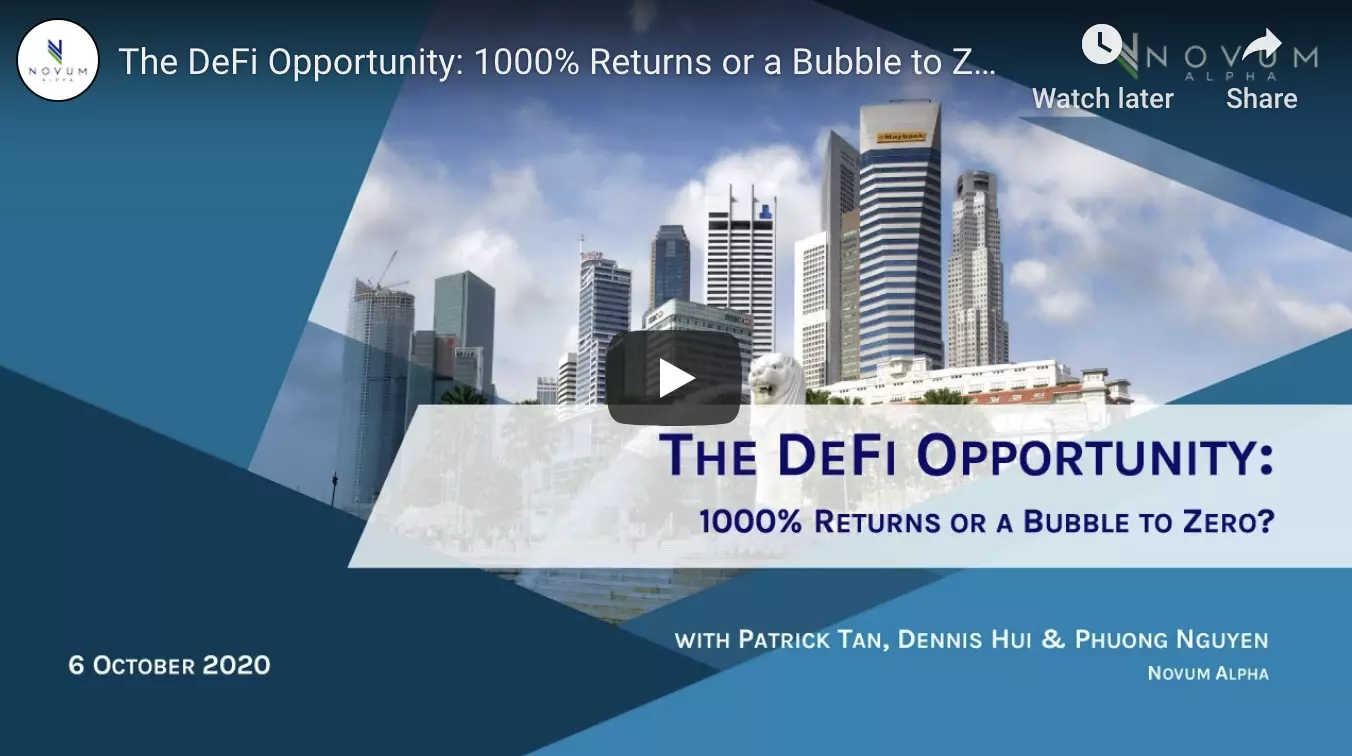 📢 Speakers:
✅ Patrick Tan - CEO & General Counsel, Novum Alpha Patrick is a lawyer and was called to the Singapore Bar in 2005. Specializing in blockchain technology law, he analyzes and manages legal risks related to cryptocurrency trading and his writing is regularly featured in leading publications.
✅ Dennis Hui - Head of Product Development & Fixed Income, Novum Alpha Dennis has over 6 years of institutional trading experience across a variety of assets, including fixed income products, equities, derivatives, interest rates and digital assets. As well as holding leadership roles at major digital asset exchanges, he is also a 2-time international wrestling champion and the co-founder of his own wrestling academy.
✅ Phuong Nguyen (Host) - Head of Business Development, Novum Alpha Phuong has over five years of experience in sales and marketing and has worked for some of Vietnam's most enterprising technology startups. A regular feature in the Vietnam technology scene, Phuong heads up Novum Alpha's Vietnam office out of Hanoi.