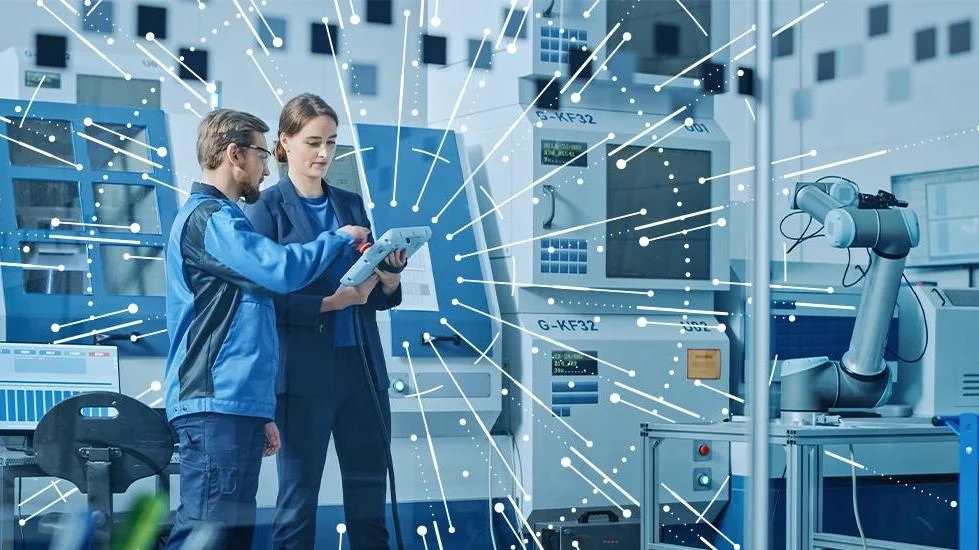 Jean Baudrillard's concept of hyperreality, where reality and simulation blur, is ever-relevant in the era of digitization, most notably observed in the phenomena of AI-assisted 'selfies'.
These curated images, detached from their original reality, contribute to online identity formation, thereby creating a closed loop of hyperreality and challenging traditional understandings of selfhood. This interplay between the contrived digital self and the actual self intensifies within the realm of Virtual Reality, which superimposes digital constructs onto physical reality, altering individual and societal perceptions. This shift to a predominantly subjective reality, unanchored by an objective framework, risks engendering a digital vertigo and a potential drift into relativism, where universally accepted truths may dissolve. As the digital age transforms our understanding of what's 'real', society must navigate these complexities, striking a balance between technological advancements and tangible reality to serve humanity's collective interests.
In the realm of societal understanding, the philosophical concept of hyperreality, introduced and cultivated by Jean Baudrillard, serves as a distinctive framework for deciphering the metamorphosis of reality in the era of digitization. Hyperreality, by Baudrillard's definition, represents a condition where the distinction between the 'real' and the simulated blurs, as the simulacrum (the copy or image) no longer refers to any original reality, but functions as 'reality' in its own right.
A highly relevant example of this emerging hyperreality is the cultural phenomenon of selfies, especially when entangled with Artificial Intelligence. Traditional photography sought to encapsulate raw moments of reality, preserving them as they were. In stark contrast, the AI-assisted 'selfie' does not merely capture reality but curates it. It meticulously constructs an image through careful manipulation of angles, lighting, and the application of AI-enhanced filters. This is not a spontaneous snapshot of reality but a calculated simulacrum, designed with an awareness of its anticipated audience.
The implications of AI-assisted selfies extend beyond their creation, seeping into the realm of identity formation and perception. This curated image, detached from any original reality, is often adopted by individuals as a representation of their persona. It contributes to the formation of an online identity that may not wholly reflect the complexity and authenticity of the individual's real-world self. The selfie, therefore, forms a closed loop of hyperreality, creating a simulacrum that is then absorbed back into the identity of the creator, further blurring the lines between the 'real' and the 'synthetic'.
The AI-selfie transcends its role as a mere representation of selfhood, becoming a hyperreal entity that both constructs and is constructed by individual identity. The image, in its artificiality, is accepted and internalized as 'real', and the distinction between the contrived digital self and the actual self becomes increasingly elusive. This manifestation of hyperreality challenges traditional understandings of selfhood and identity, underlining the profound shifts in perception induced by the digital age.
A further extension of this phenomenon is the burgeoning field of Virtuality Reality. VR epitomizes the displacement of reality with simulacra, superimposing digital constructs onto the physical world and thereby altering the perception of reality. This synthetic reality not only coexists with the physical world but also alters interaction dynamics, shaping how individuals understand and navigate their environments.
The shift from experiencing reality firsthand to mediating it through digital lenses brings profound implications. As reality becomes increasingly malleable and customizable, the hyperreal landscape expands, subtly modifying individual and societal perceptions and behaviors. The consequent challenges and opportunities demand careful exploration, both academically and practically.
Furthering the exploration into the realm of VR, it uncovers the precipice of a subtle yet profound conflict — a battle not between forces of good and evil, but between objective and subjective realities. This confrontation is not one-dimensional; it does not seek to denigrate subjectivity or elevate objectivity. Instead, it underscores the tension between these dual constructs in the digitized world.
Objective reality, traditionally, has provided an essential grounding, a shared fabric of understanding that engenders collective norms and systems, such as standards of truth, morality, and justice. These objective measures serve as common reference points, guiding societal interactions and perceptions. In stark contrast, the realm of VR is predominantly subjective, tailored to individual perceptions and experiences, and is detached from a unified objective framework.
While subjectivity is integral to personal identity and individual perspective, its dominance in the VR landscape, untempered by objective constraints, can engender an intellectual and moral disorientation — a form of vertigo in the digital realm. As subjective experiences increasingly shape the perception of reality, there is a risk of drifting into a sea of relativism, where each individual's reality is valid and oppositional realities coexist. Without the anchor of objective measures, subjectivity can become unmoored, leading to a perilous state where commonly accepted truths and norms may begin to dissolve.
This digitization and replacement of reality prompt a reevaluation of societal constructs. If reality is morphing and mediated through digital constructs, the very understanding of what is 'real' and 'unreal' is in flux. How, then, should society adapt to this changing landscape? How can a balance be struck between technological advancements and maintaining a connection with tangible reality?
Baudrillard's writings are more relevant than ever in today's digitized world, and grappling with these transformations necessitates a deep and ongoing engagement with his insights. The substitution of reality for the simulacra is an unfolding phenomenon, necessitating rigorous scholarly attention to navigate the complexities of this evolving digital age. The task before academia and society at large is not only to understand these changes but also to anticipate and shape them in ways that best serve humanity's collective interests.