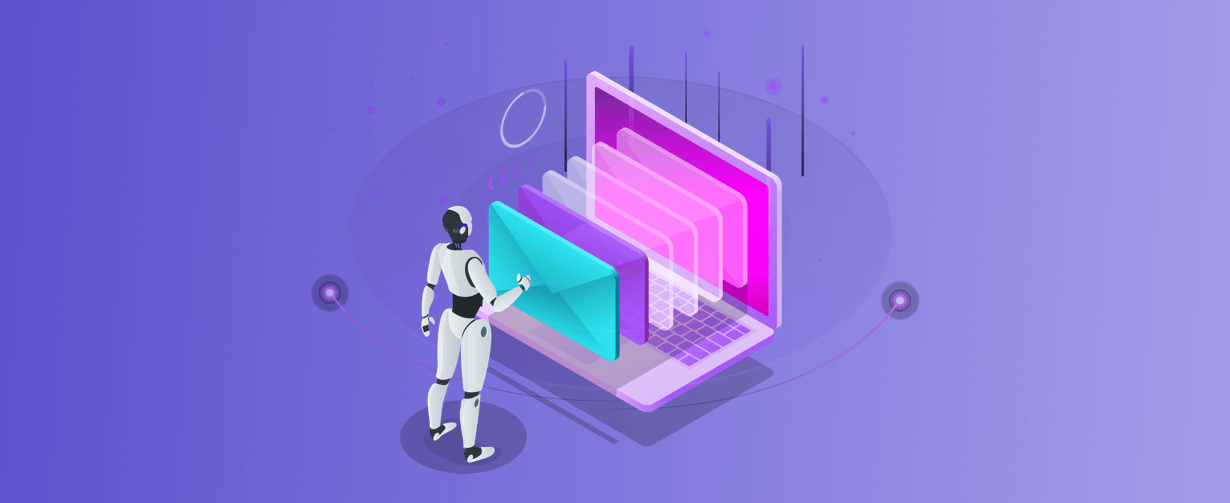 At the dawn of the computer age, PCs did not have a graphical user interface.
Only employees of scientific institutions could work with them. With the help of special commands, they accessed an operating system through a console. In the 1970s, Xerox PARC managed to make technology clear for people by developing a GUI. The era of personal computers began. Nowadays, it is hard to amaze users who have already seen iOS, Android, MacBook, and Apple Watch with previous computer achievements. User experience does not stand still, and innovations that challenge UX design constantly appear. Let's take a look at four promising UX design techniques.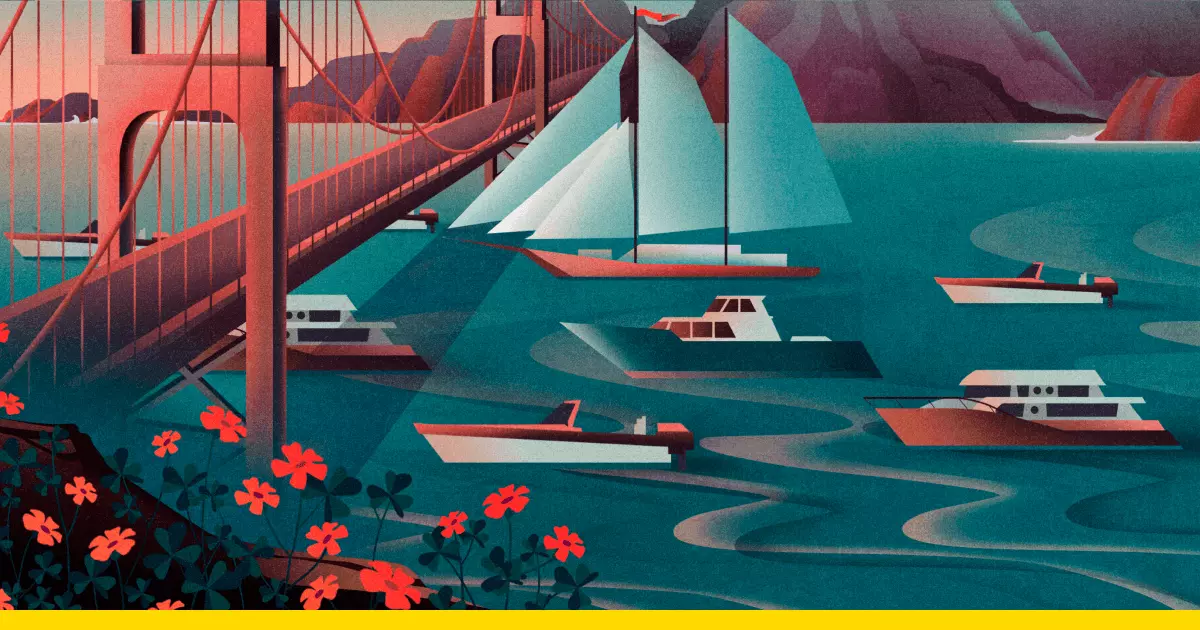 1. Voice User Interface
In his book The Design of Everyday Things (the "bible" of usability), Professor Don Norman states the main goal of UX/UI designers. They need to provide users with pleasant and simple product experience. Designers should always put themselves in the client's shoes and solve their problems most conveniently.
At present, an average user needs a keyboard, mouse, or touch screen to work with an application interface. However, the future of devices is often seen as interfaceless. Golden Krishna has written a book on this topic called The Best Interface Is No Interface: The Simple Path to Brilliant Technology. But is it possible to work without an interface? Yes, you can easily do it with the help of voice and virtual assistants like Amazon Alexa, Google Home, Siri, and others.
In 2019, there were 2.45 billion voice assistants. By 2023, their number will equal the number of people in the world and will be approximately 8 billion. VUI is a hot trend in design, and IT professionals need to learn how to build efficient voice interfaces.
A voice interface does not have a visual representation. Therefore, the main task of designers implementing a VUI solution is to research the target audience, its goals and pains, develop interaction scenarios with a voice device, and prepare a text message from the user and device responses.
Designers need to analyze how clients will interact with a device and determine what they may need a VUI for. They need to collect terms and phrases that customers use more often. This data will be useful to build conversations between a person and a device.
Then they should consider scenarios for using the VUI and make sure that the voice assistant solves the problem most simply and efficiently. For example, if a person asks an assistant for a route from Chicago to New York, the device must understand the request and provide the necessary information in the correct context. Voice interaction should be constantly improved in each design iteration so that smart assistants recognize speech and its meaning correctly.
After working with dialogs, designers need to develop a voice interface, test it and continue to improve it. If everything is carried out correctly, a business will gain a competitive advantage over companies that have not embedded voice assistants into their applications.

2. Touchless Gesture Control
Previously, people needed styluses and touch screens to work with smartphones. But in the future, users won't need to touch their phones at all to turn on music, answer a phone call, or increase the volume. In 2015, Google presented its Soli technology by introducing a miniature radar reading every human movement.
Since then, designers have been talking about touchless gesture control, a new way of human interaction with devices and applications. Examples of this are the Google Pixel 4 smartphone and the Airtouch dashboard from BMW. The latter allows drivers to change the volume of music or receive calls without taking their eyes off the road.
What does this innovation mean for designers? UX/UI professionals need to think about navigation, action, and transformation gestures that will allow them to control the content of devices. The movements must correspond to the ergonomics of the human body, be simple and not require great physical effort. The design community hasn't yet developed common gestures for UX, so you can create your own. You can base it on real-life experience and make it as simple as possible to reproduce.
Users must be provided with textual or visual hints allowing them to learn a sign language. Also, do not forget about people with disabilities who may have problems with fine motor skills. Therefore, designers should also implement an alternative interface, with the possibility to connect joysticks or electronic devices.
Touchless gesture control opens up a new accessible user experience for customers, building unique ways of interacting with an application.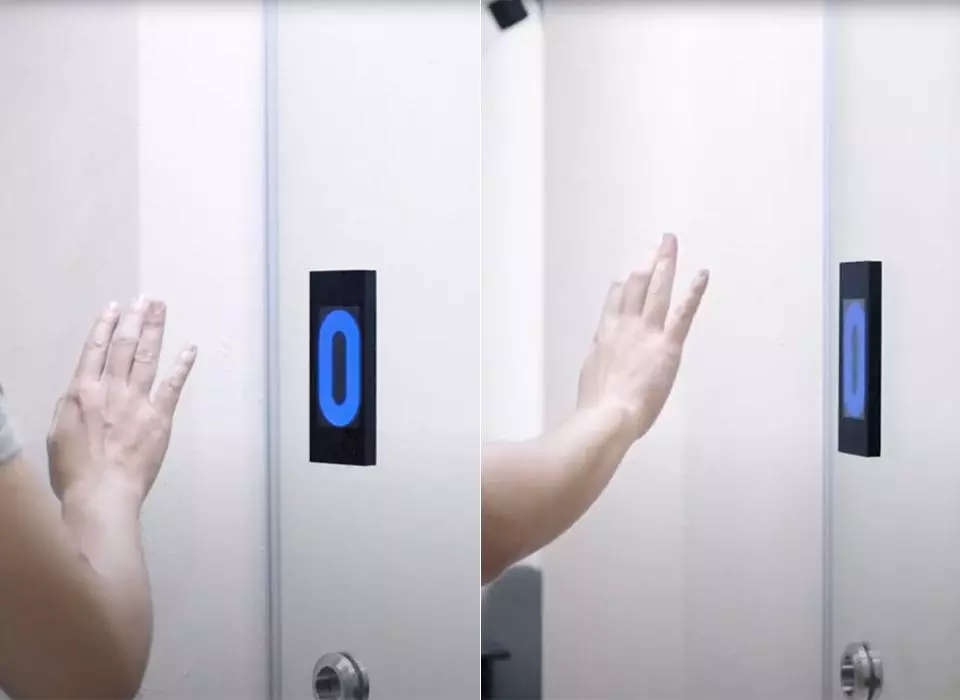 3. Artificial Intelligence
AI is widely used to create voice assistants. A smart algorithm can also optimize the work of UX designers.
Personalization is the queen of UX. McKinsey estimates that 71% of consumers expect firms to have a personalized experience, and companies that succeed in it increase revenue by an average of 40%. To provide a personalized experience, IT professionals need to analyze a huge amount of user data, then segment it and provide customers with relevant content only. AI is extremely helpful in analytics. Using archive data, the algorithm predicts a user action or request and suggests the best UX option to a designer. Thus, AI in UX allows you to optimize interface modules, present an improved experience and increase the value of a product for a wide audience.
AI in UX will automate repetitive simple designer tasks. For example, it can perform color correction and photo resizing, while a UX specialist solves more important tasks. Of course, AI developers have impressive ideas. They want to teach a smart algorithm to understand sketches and turn them into user interfaces. By the way, this feature has already been implemented in a designer assistant, an application based on AI Uizard.
Content generators for design layouts are built on AI. A designer usually needs a lot of time to fill in text and photos to create content that is close to reality. Generative adversarial networks use a smart algorithm to automatically fill layouts with real content. There are similar solutions on the market. Take, for example, the This Person Does Not Exist platform which generates photos of non-existent persons based on images of real people. Such software already frees UX designers from certain tasks and responsibilities, allowing them to devote all their attention to perfecting layouts.
4. Virtual Reality
As science advances, VR/AR/MR in UX are actively penetrating healthcare, education, eCommerce, and other industries. According to researchers, in 2021, these technologies cost $28 billion. By 2028, they are predicted to grow to $250 billion. This is a powerful trend that UX designers cannot disregard.
Designers follow the same pattern when implementing VR solutions. They research the customer and the target audience to create UX. The difference is that in VR applications, the client is not a bystander but an active participant. To plan digital interactions for these applications, specialists should use the storyboard technique and get their ideas down on paper first.
It is also important to consider the duration of a VR session. As a rule, it does not exceed 20-30 minutes because people get tired and lose concentration. If a session in a VR application lasts longer, designers should consider the option of saving the progress and returning to it afterward. A UX designer needs to correctly calculate the scale of the VR space so that users do not get lost in an environment that is too large or does not experience discomfort in a small area.
It is important to consider the VR space issues that prevent the most common problem - motion sickness. To do this, you can create fixed points in space or a static horizon that remain motionless while a user moves. Thus, the person can focus on something so as not to feel dizzy. Designers should also take care that the user keeps the same speed, there are no sharp drops, and there are "staging posts" for rest. Sound accompaniment corresponding to the actions taking place in virtual space will also help a person avoid disorientation and motion sickness.
For a convenient adaptation of users to VR, specialists need to consider a system of hints that guide customers along the way. They should avoid using too much text: in a virtual environment, excessive reading provokes eyestrain. It is better to add audio instructions, visual effects, and simple sentences to convey important information. Users will be grateful for such care.
Conclusion
UX design technologies improve the customer experience by providing users with new opportunities and more convenient interactions with applications. UX designers have to adapt to new trends to offer clients an easier and more inspiring way to solve problems. As you can see from the examples above, VUI, touchless gesture control, AI, and VR do a good job of UX tasks. For a professional designer, knowledge of these technologies is a must. For a business, they mean an opportunity to increase revenue through an improved CX.