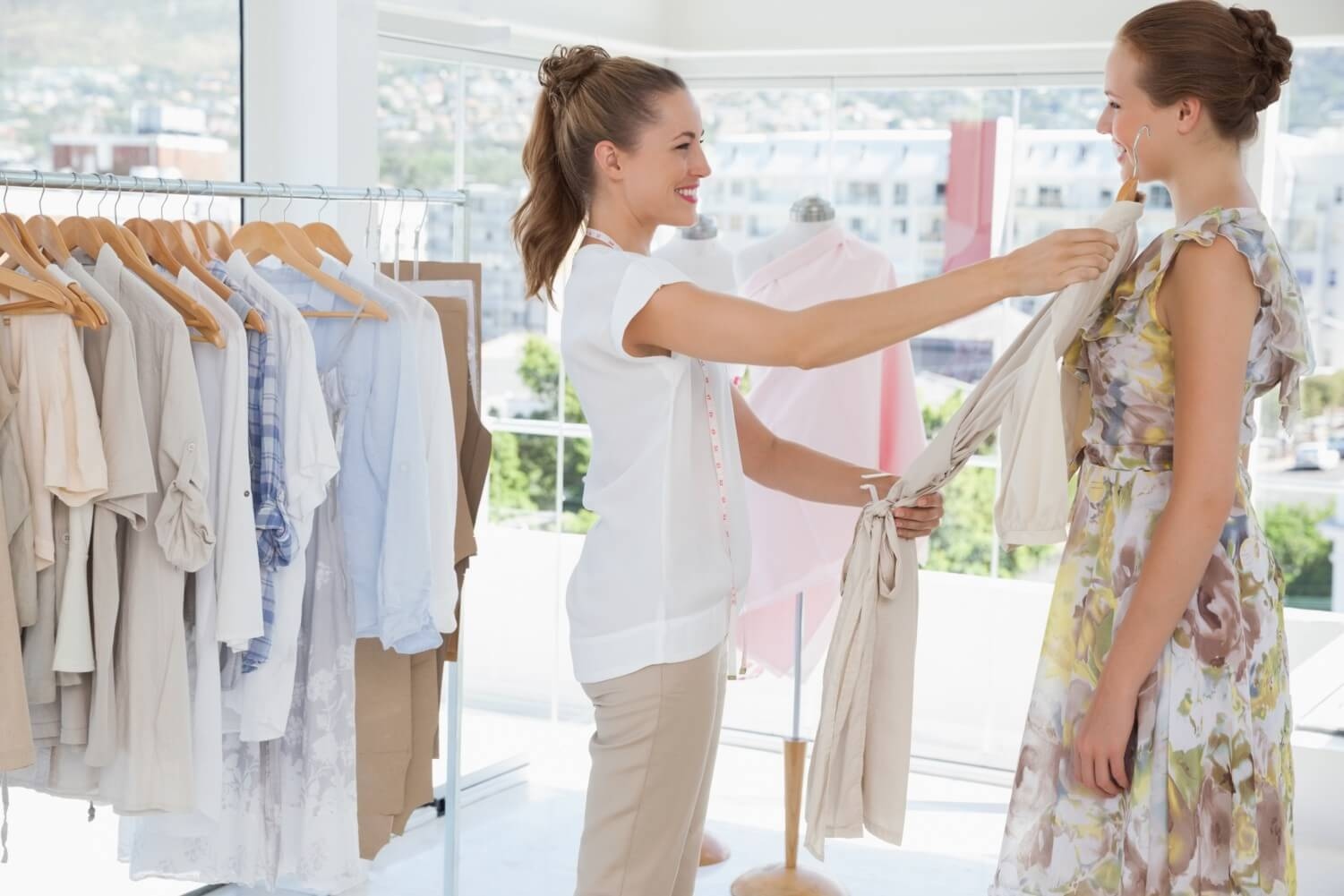 The internet of things (IoT) and personalization are two sides of a single coin, as the latter can be efficiently delivered with the data collected from the former.
Every company wishes for more customers and leads for their businesses. The sure-shot tip to achieve maximum leads is to know the customer well and provide them with customized services. If companies can do that, then they can easily achieve their goal of finding new customers and retaining the old ones. There are many technologies that can help to provide personalized customer service. But, the amalgam of IoT and personalization is like a marriage made in heaven. And, that's because IoT facilitates data gathering, and personalization offers an opportunity to utilize the gathered data. With IoT devices, enterprises can understand the needs of their customers and provide them with products that can fulfill their specific needs. From delivering relevant products to improved customer engagement, IoT has had a great impact on personalization.
How Companies Can Combine Internet of Things (IoT) and Personalization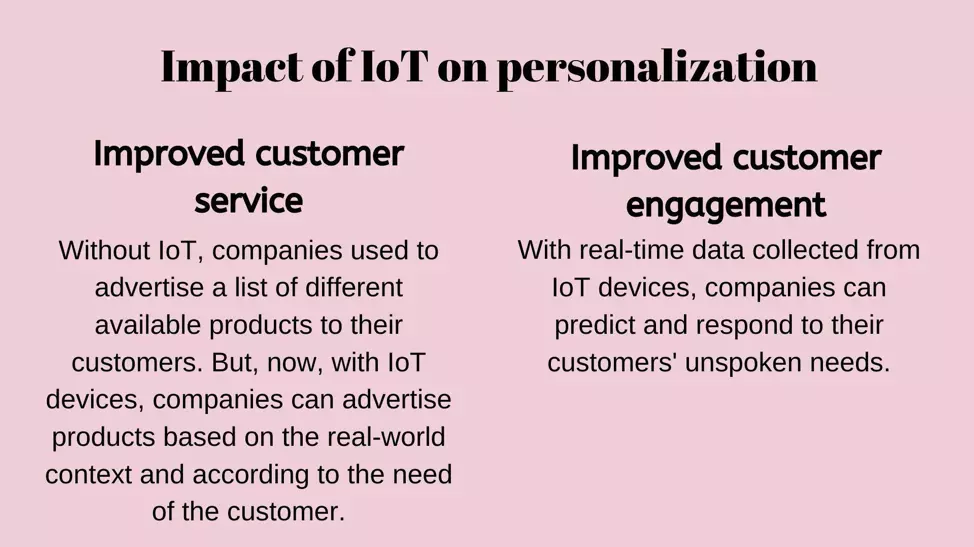 Benefits of IoT and Personalization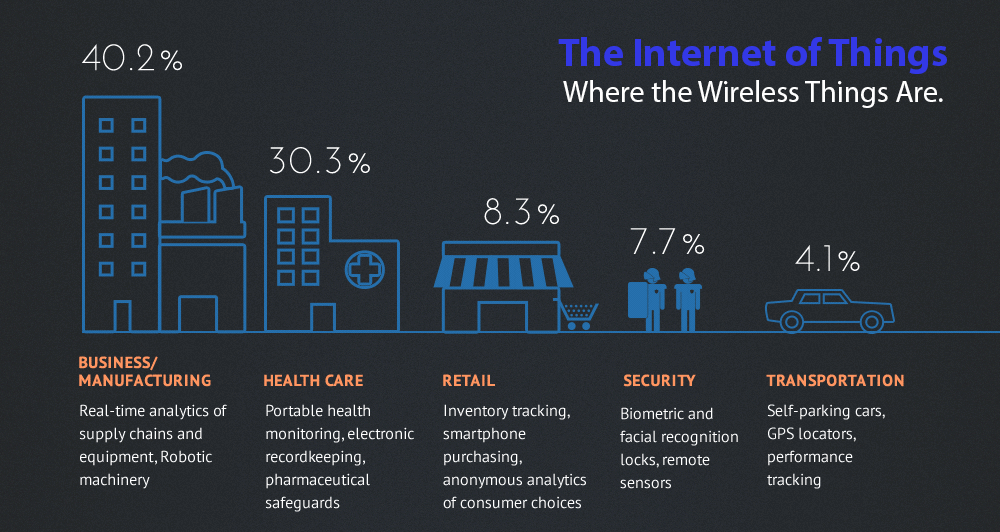 Source: Information Systems Engineering, Inc

The increased competition within companies in all industries has forced them to use different tactics to get the upper hand. One of these tactics is the personalization of services. All the businesses are trying to provide enhanced services to their customers, which has eventually increased customer demands for more personalized services. IoT can come in handy to the companies to meet their customers' demand for personalized services.
Improved Customer Service
IoT and big data can together help improve customer service as along with gathering data, storing the huge volume of data is also an issue and big data can solve this issue. Without IoT, customers' data can be annoying to customers themselves. For instance, if a customer purchases a product from an online store, then he or she may receive an email with other products that may be of no use to the customer. But now, with IoT, companies can advertise a list of products to the customers based on real-world context. For example, if the customer has bought any product, then a similar product or accessories related to it can be offered instead of some random item that might not be useful to him or her.
Improved Customer Engagement
The interaction between a firm and its customers used to be limited to the point of sale. Companies had to collect the data gathered from customers' feedback, surveys, and complaints to get an insight into their needs and behaviors. But now, with IoT devices, businesses are able to collect real-time data about their customers and engage with them proactively. By analyzing the collected data, businesses can predict and respond to their customers' unspoken needs. For example, the sales teams can use data to understand customers' needs and touch upon them during their sales pitch.
In today's competitive marketplace, companies should use every possible tool that they can get, and IoT is one of them. For marketers, IoT devices give an opportunity to go beyond the use of CRM data for personalization and leverage the worldwide network of 26.66 billion connected devices, which is expected to grow up to 75 billion by 2025. Marketers can leverage the benefits of the merge of IoT and personalization to provide an overall enhanced experience to their customers.