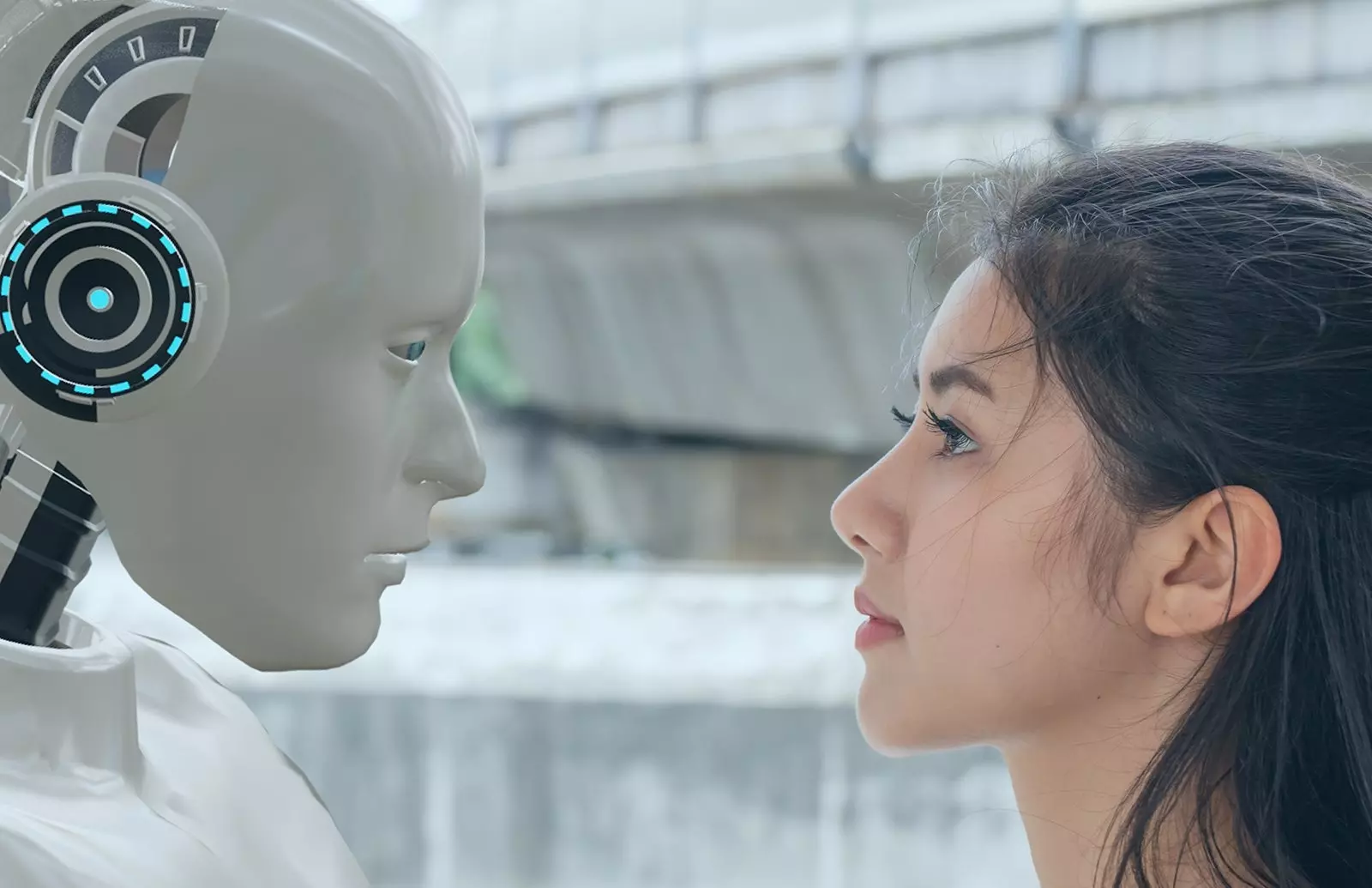 Artificial intelligence (AI) contains many subfields, including machine learning (ML), which automates analytical model building. It uses methods from neural networks, statistics, operations research and physics to find hidden insights in data without being explicitly programmed where to look or what to conclude.
Real artificial intelligence applies machine learning, and other techniques to solve actual problems.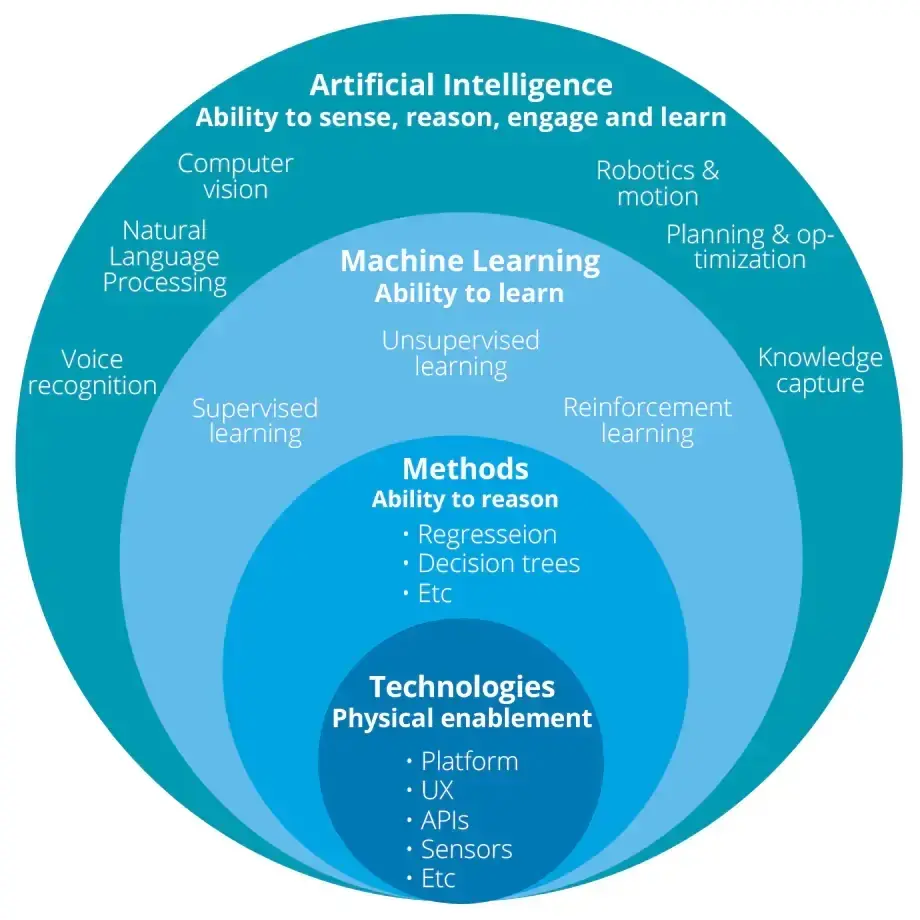 © Reply
What Are The Latest Trends & Developments in Artificial Intelligence?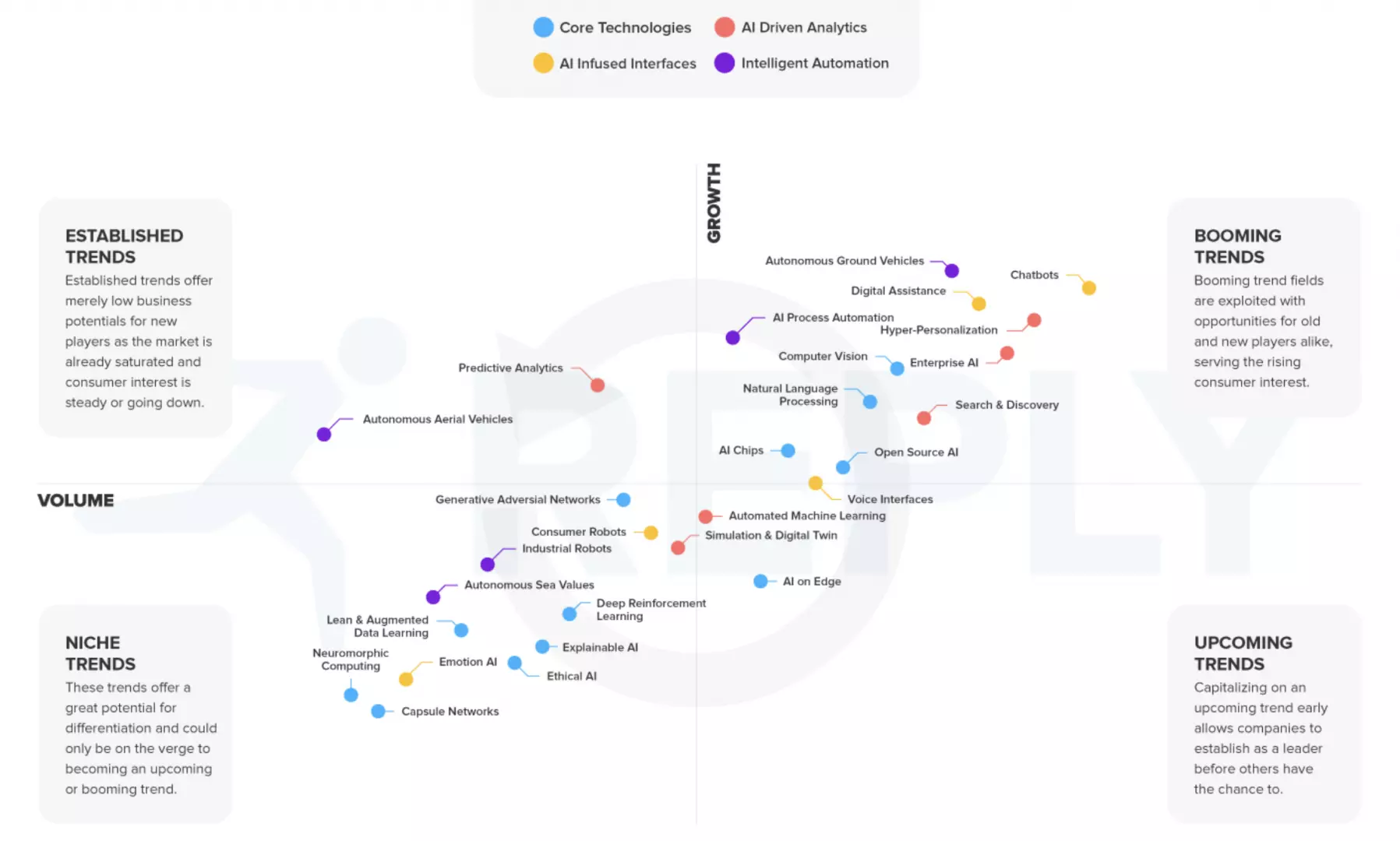 © Reply
Despite the covid-19 pandemic and the current economic climate, artificial intelligence has quickened its progress. AI has the ability to analyze big data sets – pulling together innovative insights and leading to predictive analysis.
Here are five significant artificial intelligence trends that are transforming the future of our economies and society.
1. Covid-19 Vaccine
The record speed of vaccine development was partly thanks to AI models that helped researchers analyze vast amounts of data about coronavirus. The use of artificial intelligence in vaccine development may revolutionize the way all vaccines are created in the future. Integrating AI into the healthcare ecosystem allows for a multitude of benefits, including automating tasks and analyzing big patient data sets to deliver better healthcare faster, and at a lower cost.
2. Applied Natural Language Processing (NLP)
Natural language models are powering more accurate search results and more sophisticated chatbots and virtual assistants, leading to better user experiences and creating value for businesses.
3. Quantum Computing
Quantum computing made significant inroads in 2021, including the Jiuzhang computer's achievement of quantum supremacy.
4. Artificial Intelligence Chips
While an ordinary processor is capable of supporting AI tasks, AI-specific processors are modified with particular systems that can optimize performance for tasks like deep learning.
5. Robots Learning Through Observation
A groundbreaking development in AI has been the development of robots' abilities to learn through observing the actions of humans. Nvidia demonstrated a robot that performs tasks in a real-world setting by watching how the tasks are done, a different and more hands-off mechanism from how robots are usually trained.
What Are The Latest Trends & Developments in Machine Learning?
When properly trained, machine learning algorithms can complete tasks more efficiently than a human. Machine learning models have come a long way before being adopted into mainstream production.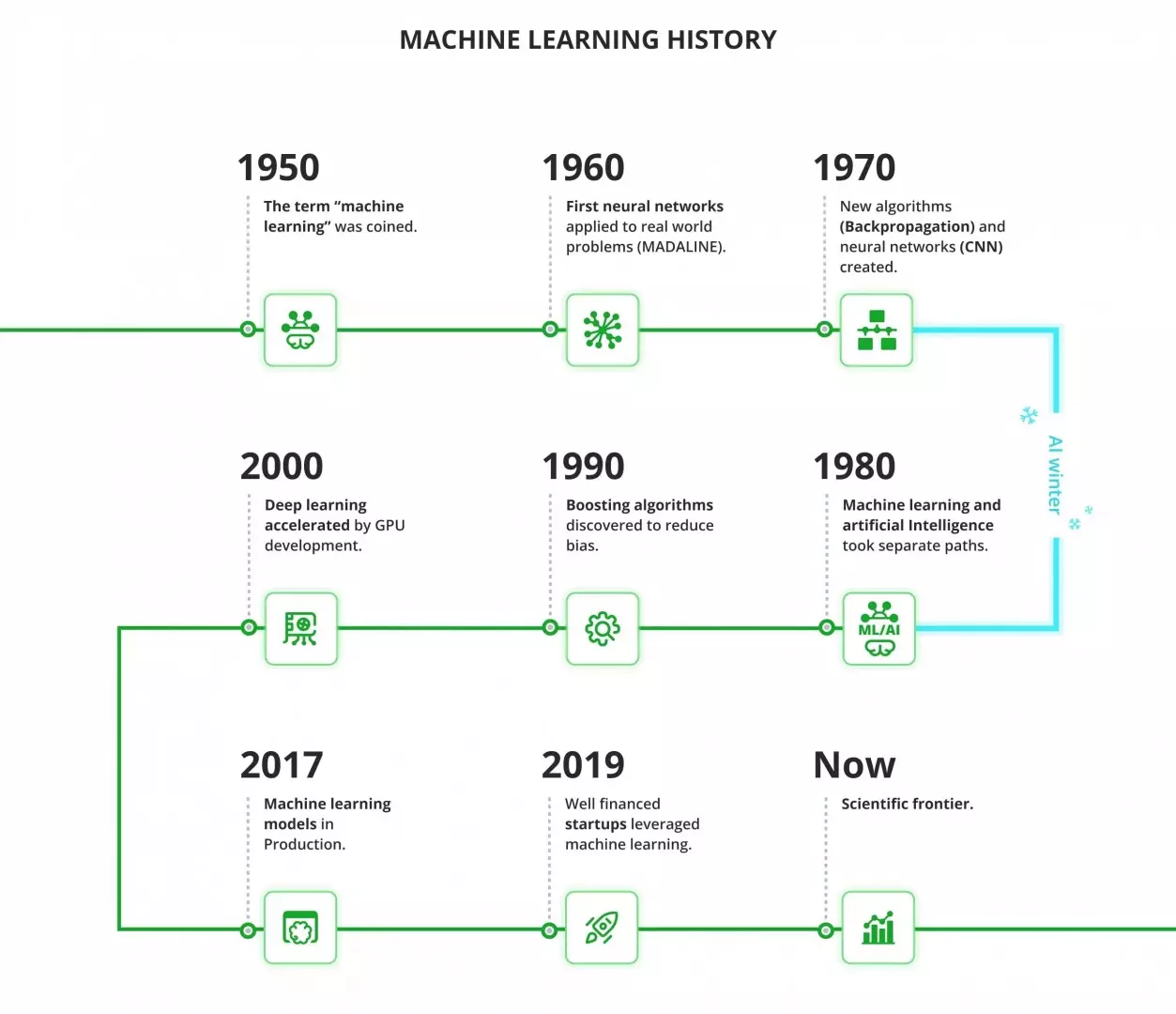 © Mobidev
Here are five significant machine learning trends that are transforming the future of our economies and society.
1. No-Code Machine Learning
Although much of machine learning is handled and set up using computer code, this is no longer always the case. No-code machine learning is a way of programming ML applications without having to go through the long and arduous processes of pre-processing, modeling, designing algorithms, collecting new data, retraining, deployment, and more.
2. TinyML
TinyML is a type of machine learning that shrinks deep learning networks to fit on tiny hardware. It brings together Artificial Intelligence and intelligent devices. It is 45x18mm of Artificial Intelligence in your pocket.
3. AutoML
Automated machine learning (AutoML) is the process of applying machine learning (ML) models to real-world problems using automation. More specifically, it automates the selection, composition and parameterization of machine learning models.
4. Cybersecurity Applications
Machine learning technologies are becoming a crucial part of information security. With the help of ML, organizations are developing new methodologies to make cybersecurity more automated and risk-free.
5. The Intersection of Machine Learning With the Internet of Things (loT)
Machine learning applications are increasingly utilized to make IoT devices and services smarter and more secure. According to Gartner, over 80% of the IoT projects in organizations will incorporate machine learning by 2022.
Real-World AI vs. Non-Real AI
Machine learning and artificial intelligence are consistently evolving. Recently, classical machine learning with statistical deep learning was a trending topic; now it's like an iPhone 6S — outdated, and to be disrupted by the new advanced super artificial intelligence.
Real-World AI, Causal ML and Deep Causal Learning are the latest market trends these days, opening the New Trans-AI Age.
"The Stone Age didn't end because they ran out of stones-it ended because better technologies were developed to meet humanity's changing needs". The stone age ended with discovery of the new techniques and technologies of metalworking.
Likewise, the age of fossil fuel won't end because we run out of oil, gas, and coal. The fossil fuel sources will be replaced by renewable sources as new technologies make them more cost-effective than non-renewable sources.
Again, the digital age of narrow and weak, specialized and human-mimicking AI/ML/DL is ending due to new Trans-AI technologies and techniques, models and algorithms making the current AI old and outdated, as the Stone Age tools.
It is critical for leaders and all citizens alike to develop a firm understanding of the fundamental differences between artificial intelligence, machine learning, and deep learning.
The increasing levels of business insights that can be gained from a shared understanding of AI is evident when understanding exactly how these ever-growing, disruptive technologies can be harnessed by your organization.
Here are some key areas that rely on the real-world artificial intelligence:
Autonomous driving
Agricultural industry
Manufacturing
Safety and security
Supercomputing
Communication, including technology platforms, social media networks, bots and digital assistants
Health care
Education
Defense
Space exploration and astronomy
Real estate
Augmented reality and virtual reality
Blockchain
Banking, trading, and other financial services
E-commerce
Robotics
Entertainment
Apple, Google, Amazon, Microsoft, and Facebook are still working on statistics-based AI/ML/DL that could potentially imitate some parts of the human brain, mind, or behavior.
As a key member of EU AI Alliance, the EIS Encyclopedic Intelligent Systems Ltd pioneered a Global AI and Data Strategy, to be proposed to the EU Commission as well as International Institutions, National Governments and Global Corporations.
Conclusion
Artificial intelligence and machine learning are becoming a dominating part of our world by helping businesses achieve major goals, driving critical decisions, and creating innovative products and services. The dynamic scopes of ever-growing industries further drive the significance of artificial intelligence and machine learning trends.