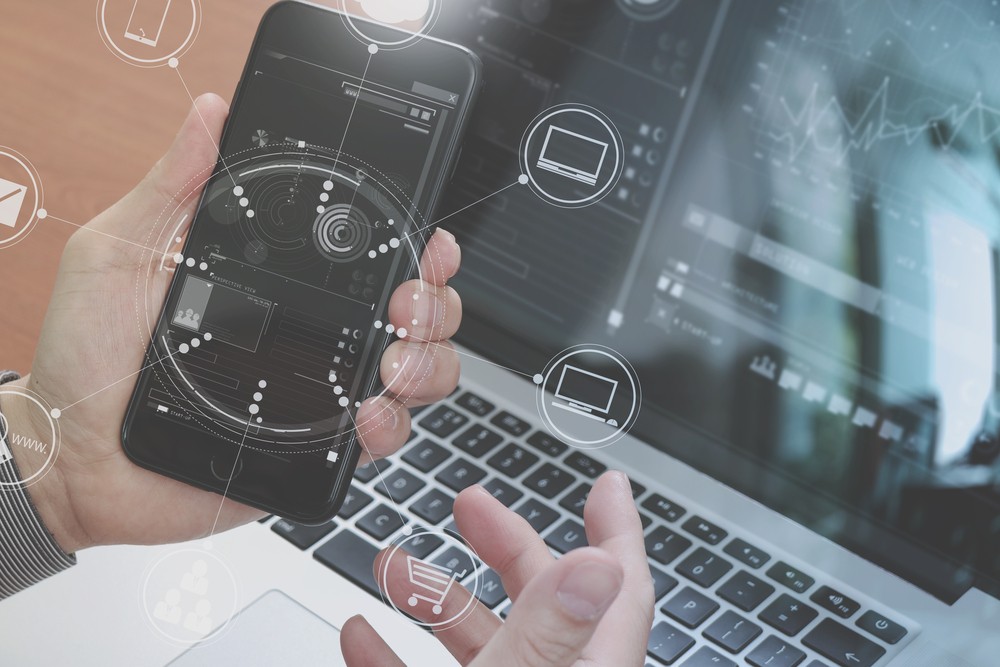 New modes of personal mobility are emerging in smart cities with the implementation of autonomous vehicles.
Adding to this, a new model of personal mobility known as mobility as a service (MaaS).
Everyone, at some or the other point, might have been in a situation when they had to call their senior at work to inform them that they will be late, all because of the inefficiency of public transport. Mobility services in cities are deteriorating with every coming day due to traffic congestion caused by the mismanagement of the flow of public transport vehicles. But, that won't be a problem now as the officials of smart cities have started implementing a new way of mobility, which is termed as mobility as a service. MaaS can overcome the challenge of deciding the optimal route to travel, that is faced by commuters. With active mobility and effective public transport as its base, MaaS offers the best route and travel option as per the need of commuters. And, it also provides an integrated platform to book and pay for the rides. MaaS is transforming travel in a way that probably no one would have thought of a decade ago. The output of experimenting with mobility as a service has gained the attention of investors to invest in it. With increased investment, the MaaS market is estimated to reach a whopping $230.4 billion by the end of 2025, at a CAGR of 32.6%. But, the outcomes of implementing MaaS, its impacts on sustainable mobility, and the need for implementing it may still not be clear to governments and enterprises.
1. Mobility as a Service Infrastructure
The working of MaaS relies on collaboration between the commuters, aggregators, and service providers. Aggregators are those who collect the required data and create or provide a platform to create applications for mobility services. The alliance of commuters, aggregators, and service providers structures the life cycle and ecosystem of mobility as a service. The ecosystem of MaaS starts with collecting data to provide personalized mobility services to the users. And, what better than IoT devices for collecting data?
IoT devices can collect data relating to travel like frequency, mode, and payment method. Devices can also collect data related to infrastructures like EV charging points, parking spaces, road conditions, and congestion levels. MaaS service providers and aggregators can then optimize the usage of mobility by analyzing the data gathered. Using the data collected by IoT devices, service providers can also provide the best mode and route of travel for every individual. The infrastructure-related data can help government officials to understand the changing needs of commuters and manage the demand and supply of transportation more efficiently. Once the data is collected, aggregators can build platforms and applications that operate on the blockchain technology and provide a user interface for commuters to choose end-to-end travel options. The decentralized ledger technology allows all the service providers to integrate into a single platform to provide enhanced customer service.
For instance, a commuter wants to take a cycle ride to point A and then wants to travel via car from there. A blockchain-based MaaS platform will allow the commuter to book a bicycle and a car simultaneously from the same application, either from a single vendor or two different vendors, and at the same time can offer transparency too. For instance, both the service providers will know the route of the commuter but their personal information will not be shared with the other service providers. The transparency of blockchain technology will also allow service providers to know that the use of the bicycle for that person will become obsolete at point A. So the service providers can find another commuter who wants to travel from point A to point B with a bicycle and share the required information to both commuters for the seamless exchange of bicycles.
Towards the end of travel, MaaS providers also provide many options for payment methods so that financial transactions become smooth and trustworthy for both commuters and service providers. IoT technology-based payments can help secure transactions.
2. Impact of Mobility as a Service on Sustainability
From a government's perspective, MaaS can be a tool to achieve sustained mobility and the environment. For a sustained environment, it is obvious that the use of MaaS will reduce the use of private vehicles. And, reduced private vehicles will eventually reduce the amount of carbon gas released from vehicles. For instance, if executed correctly, MaaS will increase the response of commuters to initiatives like car-pooling and ride-sharing. More and more people will leverage the benefits of sharing a ride. Reports show that the use of mobility as a service has the potential to create more sustainable travel behaviors. For instance, research based on the MaaS implementation trial carried out in the city of Greater Manchester shows that 26% of commuters were more willing to use public transport. And 21% were willing to take a bicycle or walk with mobility as a service infrastructure.
The arrival of AI-based autonomous vehicles can act as a game-changer to bring the ride-hailing services to mainstream. The use of ride-hailing services will increase vehicle occupancy, but it will reduce the cost of travel and provide a mode of door-to-door transport for commuters.
3. Mobility as a Service Trends to Look out For
The implementation of mobility as a service is forcing travel service providers to change their business models that can complement it. The emergence of MaaS service is giving rise to the following trends in the smart city transportation system:
Growth of Micro-Mobility
With MaaS in effect, companies are trying to provide different options for traveling. Travel industry giants like Uber and Lyft are investing in e-scooters as a travel option for short journeys. E-scooters are a viable alternative for inner-city travel, particularly for frequent and short journeys, as they can help reduce traffic congestion.
Increased Focus on Open Data
The success of MaaS depends on interoperability and open data. The focus on interoperability and open data are increasing the use of IoT and blockchain technology in the mobility sector. IoT devices can increase interoperability between vehicles and smartphones of commuters and service providers. Blockchain technology, in the meanwhile, will improve data transparency. Open data will help commuters adopt MaaS to a great extent as commuters can easily see the options available to them.
Proliferation of Autonomous Vehicles
AI-based autonomous vehicles and IoT devices are making transportation smarter as we move towards shared transportation. AI-based self-driving cars are made with a vision to minimize accidents, and MaaS infrastructure will minimize road accidents with the integrated use of many technologies and ensure a mobility system with fewer accidents and low congestion.
Rise of Public-Private Collaboration
The emergence of MaaS can foster greater collaboration between governments and private sector companies to distribute the burden of travel expectations and balance the networks to make them more accessible to commuters while improving their overall travel experience. For instance, governments are taking initiatives to build more EV-charging spots to cope with the increasing number of e-vehicles made by auto manufacturers.
It is clear that we are at the beginning of a new era in terms of mobility, but are we ready to embrace it? Instead of being a spectator of the revolution, it is time for city administrators and transport agencies to act now and steer developments in the right direction. It is clear that mobility as a service is surely going to be the travel model for the future. It can not only help travel service providers to handle commuters' expectations effectively but also help these businesses to stay relevant and profitable as the transportation industry evolves.