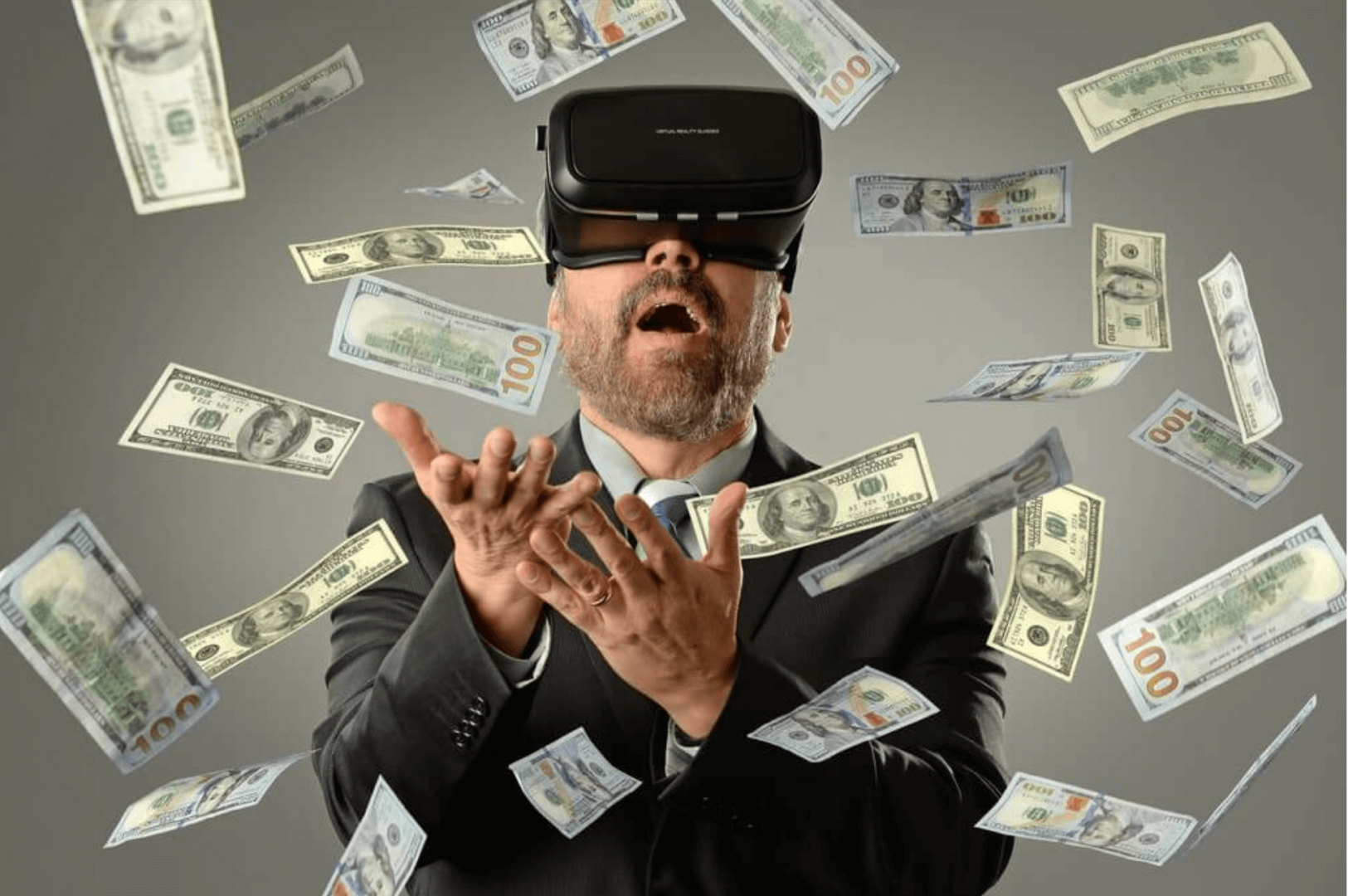 By leveraging virtual reality (VR) in banking and financial services, businesses can deliver immersive experiences in virtual banking, payments and trading, among others.
Virtual reality (VR) has seen a monumental rise in applications beyond gaming and entertainment. Many businesses have started using VR in banking and financial services to create immersive experiences for clients and customers. VR technology can help showcase abstract financial data in the simplest way possible. In the ever-changing world of finance, VR can be a game changer for consolidating and presenting complex data in an immersive, aesthetically pleasing manner. VR-based applications and services can be especially useful for customers who are new to handling personal and commercial finance.
Benefits of VR in Banking and Financial Services
Banks and financial services often need to present complex financial data to their clients and customers. VR enables companies to create content as well as applications that present complicated financial data in an interactive and visually appealing manner. VR helps banks in creating immersive experiences that improve user engagement. For instance, businesses can educate customers about the stock market and investments using interactive VR apps. Financial services and banking companies can also enhance certain aspects of their user experience. For example, PNB MetLife had launched conVRse, a VR-based customer service platform that offers a 3D simulated environment to users. In this environment, customers can interact with a virtual avatar called Khushi. Khushi is a customer service expert who answers customers' questions and assists in fulfilling life insurance policy servicing requirements.
Applications of VR in Banking and Financial Services
There are several applications of VR in banking and financial services, some of which are mentioned below:
1. Virtual Trading
Financial services can develop VR apps that allow customers to view the stock market live as well as trade in real time. For example, Swissquote has developed a VR app that shows a 360-degree trading wall, which lets users monitor the stock market and trade instantaneously. Businesses can also educate their customers about the stock market and trading using VR. TD Ameritrade has teamed up with Oculus Go to create an immersive learning experience that educates users about stock markets and guides them through trading in real time.
2. Payments
Similar to virtual stores in e-commerce businesses, MasterCard and Swarovski have designed and launched a VR-powered shopping app that lets consumers go through Swarovski's home décor catalogue and purchase items using MasterCard's digital payment service. Similarly, banks and financial services can team up with other businesses to create immersive virtual experiences with payment facilities.
3. Bank Branches
Visiting crowded places like banks has become extremely risky due to the pandemic. However, online banking is not everyone's cup of tea. In this scenario, virtual bank branches can prove to be the best solution. Banks can create a simple and visually appealing user interface in VR that will allow their customers to visit a branch virtually.
VR technology hasn't reached its potential in banking yet. As VR headsets become more affordable and go wireless, many people will eventually be interested in trying out VR. In fact, we might be just a few years away from cloud-based VR services, called VRaaS, which could make virtual reality mainstream. At that point in time, banking and financial services will be truly disrupted by VR. However, businesses will need to start investing in applications of VR in banking and financial services as early as possible to have the upper hand over the competition.