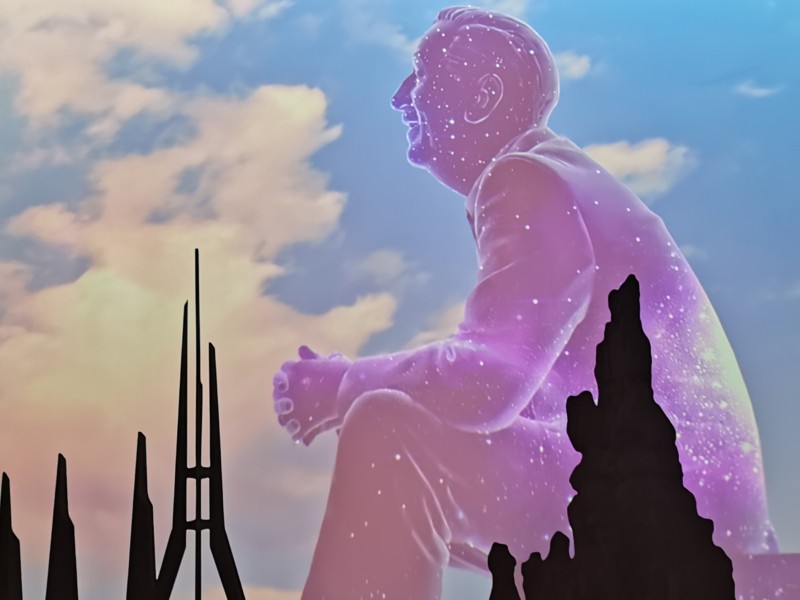 Disney and AT&T have collaborated to create a truly magical and immersive experience at Cinderella Castle using 5G technology.
The "Mural of Memories" installation uses high-speed 5G connectivity to allow guests to share their memories and messages on a digital mural in real time. Additionally, the "5G Zones" surrounding the castle provide guests with enhanced connectivity and the ability to stream and share content seamlessly. These innovations demonstrate the power of technology to enhance and enrich our experiences, creating memorable moments that will stay with us forever.
Walt Disney once said "It's kind of fun to do the impossible'' and today technology is helping open-up new possibilities to do exactly that and more – creating and sharing 'the moments that matter' most to you. With the importance of coming together, of belonging and community, and of shared experiences feeling ever more important for us all, the pandemic has served to heighten our global resonance around what value really means – and increasingly I believe we are finding this in meaning and moments shared.
Another illuminating effect of this behavioural trend is the acceleration observed in the growth in demand for more immersive and interactive entertainment and experiences. Exploring this innovation trajectory first hand, I was honoured to go behind the scenes with some of the brilliant and extended teams making Disney's magical experiences happen at Walt Disney World® Resort in Lake Buena Vista, Florida - including the team at AT&T, who has been a proud sponsor of the resort for over 10 years - and to learn about the parks, resorts, cast-members and community projects beyond, too. And reflecting on Walt Disney World® Resort 50th anniversary Celebration which comes to a close on March 31, 2023, this is an experience even more special and deeply appreciated.
Bringing this all to life really is a team effort, as exemplified by the alliance between Disney Parks and AT&T bringing the power of people and technology – and of course a little magic – together to enable next level engagement. The 5G connectivity provided by AT&T has been a critical pillar for success. This extends from back of house, connecting U.S. Disney Cast Members across parks, resorts and business office locations, right through to front of house, where robust connectivity, including 5G in the U.S. Disney theme parks and Wi-Fi in the resort hotels, means guests can always stay easily connected. The latest information on AT&T 5G can be found here, with some more excellent case studies of immersive impact, including how it is enhancing sports fan experiences.
For me, the attention Disney devotes to making experiences accessible and personal was super impressive. I love that you can seamlessly share these 'moments that matter' before, during, and after your experience with all your friends and loved ones. And beyond that, these moments can now be more immersive and interactive than ever before, thanks to tech innovation and convergence! Putting this into context with an example, if we asked ourselves the question:
How can we bring fans, families and friends together? And how can we use AR to let guests place their favorite Disney memory on a specific part of an iconic Disney structure for years to come?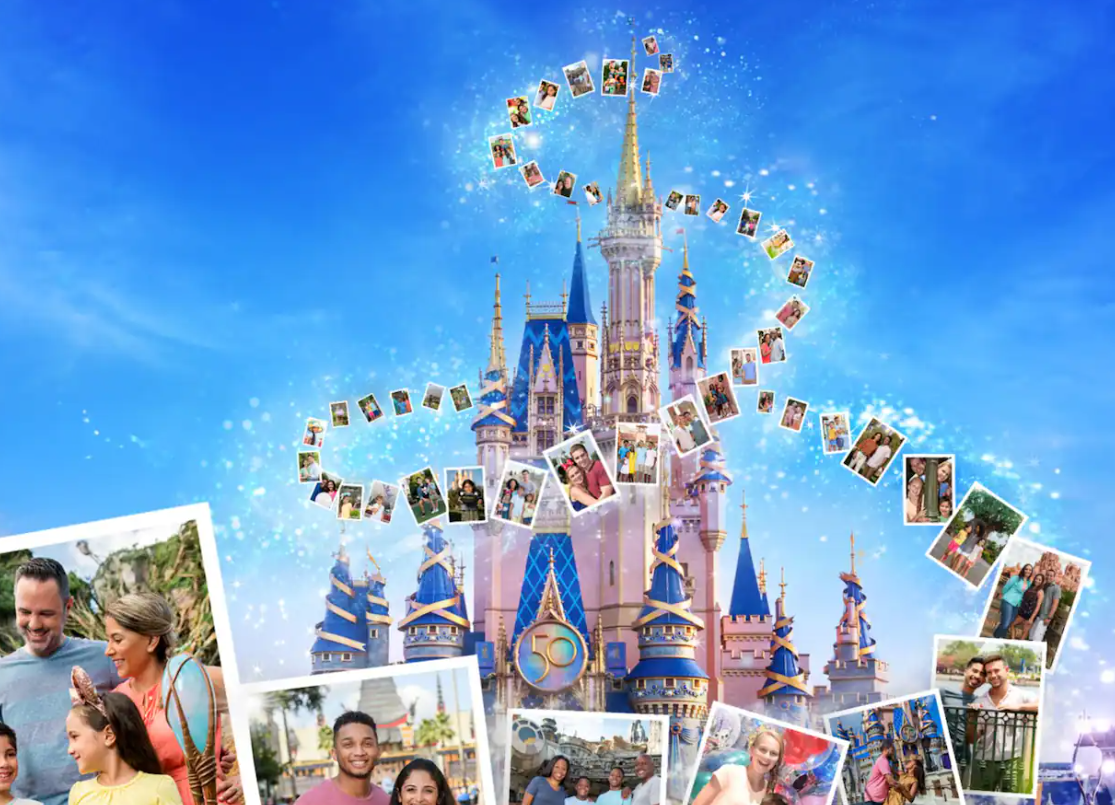 The answer? The 'Cinderella Castle Mural of Memories' opportunity available in the My Disney Experience® app. This innovation closes the loop between offline and online by seamlessly connecting physical attractions like the Cinderella Castle with 'digital magic.' While 5G is available throughout the U.S. Parks and Resorts, there are also two dedicated AT&T 5G Zones in the Magic Kingdom® Park Esplanade that are located in ideal photo opportunity spots around the castle - something I especially appreciate as a keen but time-pressed photographer myself!
Guests simply place either their Disney PhotoPass® photo or a picture chosen from a collection of Disney characters and icons right onto the Cinderella Castle in AR in an area meaningful to them. Then, when they look through their phones, they'll see a mural of memories shared! And the best part? First, the high-speed and low-latency benefits of 5G means more data can travel across the network without degrading in quality, creating super-fast performance for guests. Second, these memories can be shared far and wide, and revisited too! This is a wonderful example of creating an engaging digital cultural and shareable experience which takes the guest on a journey they could not experience the same way in the real world. Putting this all into context, recent research by Soma Technology suggests that the time it takes you to snap a photo in the Magic Kingdom® Park, hit send and reach the intended recipient could soon be as low as 10-milliseconds – that's a 10th of the time it takes to blink your eye!
And the innovation does not stop here! The latest MagicBand+® proprietary Disney wearable can be used for actions ranging from gaining Walt Disney World® Resort and hotel room access to adding Disney PhotoPass® pictures to making purchases or ride reservations. With the help of its ambient lighting, haptics and gesture recognition, all paired with their smartphones and the My Disney Experience® app, guests wearing the MagicBand+® device can also immerse themselves in quests around the parks. This includes interacting with statues and undertaking bounties or a scavenger hunt, all supported by the MagicBand+®, which will flash green as you get closer or red when you're moving farther away. Brilliant!
Final Thoughts
We have seen how 5G is going to allow massive connectivity of objects to the networks and how AR and 5G can work hand-in-hand to cultivate a memorable, personalised and engaging experience - indeed, an integrated, immersive app and human experience. Just as AR lenses allow us to see the world in an entirely new way, so is the foundation of 5G connectivity critical to enabling this vision to be actualised and to do so at scale.
Into the future, I anticipate that hybrid experiences such as the Cinderella Castle 'Mural of Memories' could become ever more immersive, with 5G advances enabling both the rapid rendering of 360 degree content and a rapid response to guest actions, movements, and spatial surroundings. Coupled with the foundation of speed to afford a consistent buffer-free experience, the continual improvement of technologies such as VR, Haptics and even Digital Scent technology, and the accelerating convergence of 5G and Edge Computing, these immersive hybrid experiences are a trend I see only poised to accelerate.
And finally, I just wanted to share my own 'moments that matter' from my time on site here. I really hope this reflection inspires more ideas around employing technology to help create unforgettable positive memories that will last a lifetime. As Walt Disney himself aptly said, "To all who come to this happy place: Welcome."
Disclaimer: This article was sponsored by AT&T Business but the opinions are the author's own and don't necessarily represent AT&T & BBN Times business positions or strategies.
About the Author
Prof. Sally Eaves is a highly experienced chief technology officer, professor in advanced technologies, and a Global Strategic Advisor on digital transformation specializing in the application of emergent technologies, notably AI, 5G, cloud, security, and IoT disciplines, for business and IT transformation, alongside social impact at scale, especially from sustainability and DEI perspectives. An international keynote speaker and author, Sally was an inaugural recipient of the Frontier Technology and Social Impact award, presented at the United Nations, and has been described as the "torchbearer for ethical tech", founding Aspirational Futures to enhance inclusion, diversity, and belonging in the technology space and beyond. Sally is also the chair for the Global Cyber Trust at GFCYBER.