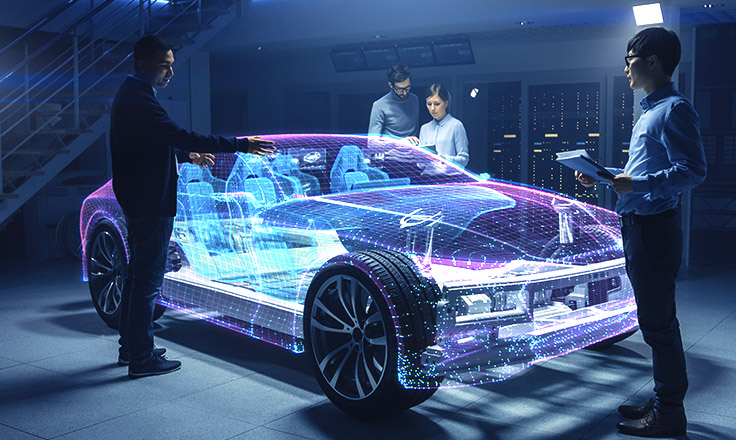 The automobile industry has been undergoing a rapid digital transformation in recent years.
The emergence of new technologies such as automation, artificial intelligence (AI), and the internet of things (IoT) has led to a significant shift in the way cars are designed, manufactured, and operated. Digital automaking is the use of advanced technologies in the automobile manufacturing process to improve efficiency, reduce costs, and enhance overall product quality. In this article, we will explore the benefits and challenges of digital automaking in the automobile industry.
What is Digital Automation in Cars?
Digital automation in cars refers to the integration of digital technologies into various aspects of the driving experience, from safety features to entertainment systems. These technologies include sensors, cameras, and software that can automate certain driving tasks or provide valuable data to drivers and manufacturers.
Digital automaking in the automobile industry is supported by technology-driven trends, new consumer needs and new developments in artificial intelligence. Manufacturing, procurement of raw materials, marketing and sales are factors involved in this change.
Benefits of Digital Automaking
Digital automaking enables the use of robots and other automated systems in the manufacturing process. This reduces the need for manual labor and increases production speed, resulting in faster turnaround times and improved efficiency.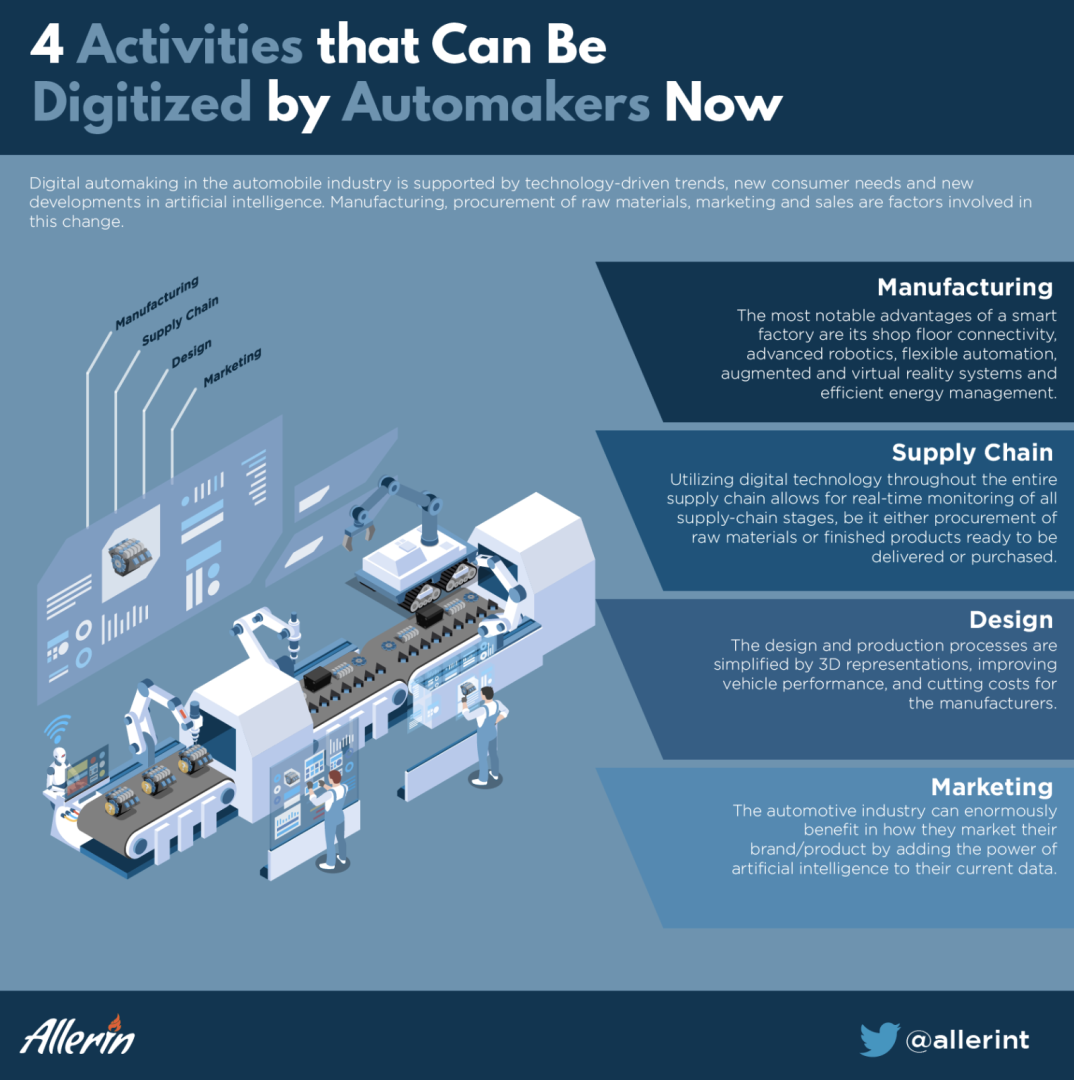 The use of digital technologies such as AI and machine learning can help identify defects and quality issues in real-time, improving overall product quality. Additionally, digital automaking can reduce human error, resulting in more consistent and reliable products.
Automated systems and robotics in the manufacturing process can reduce labor costs and improve supply chain management, resulting in overall cost reduction.
Digital automaking enables mass customization, allowing manufacturers to create unique products tailored to individual customer needs and preferences.
Use Cases for Digital Automation in Cars
Digital automation is already being used in a variety of ways in the automobile industry. Some of the most common use cases include:
Advanced Driver Assistance Systems (ADAS): These systems use sensors and cameras to provide drivers with real-time information about the road ahead, such as traffic conditions and potential hazards.

Connected Cars: Cars with built-in internet connectivity can provide drivers with real-time traffic updates, weather forecasts, and other useful information.

Self-Driving Cars: While self-driving cars are still in development, they represent the ultimate example of digital automation in the automobile industry. These vehicles will be able to navigate roads and traffic without human input, offering a completely new driving experience.
Challenges to Implementing Digital Automation in Cars
While the benefits of digital automation in cars are clear, there are also several challenges that need to be addressed. These include concerns around data privacy and security, as well as regulatory issues related to self-driving cars. Additionally, there is a need for ongoing investment in research and development to ensure that digital automation continues to advance and improve.
The Future of Digital Automation in Cars
The future of digital automation in cars is bright, with continued innovation and investment in this area expected in the coming years. As technology continues to advance, we can expect to see even more sophisticated systems that make driving safer, more efficient, and more enjoyable for everyone.
Conclusion
Digital automation is transforming the automobile industry, offering new possibilities for safety, efficiency, and personalization. While there are challenges to implementing these technologies, the benefits are clear, and the future of cars looks brighter than ever. As we continue to explore the possibilities of digital automation, we can expect to see even more exciting developments in the years to come.