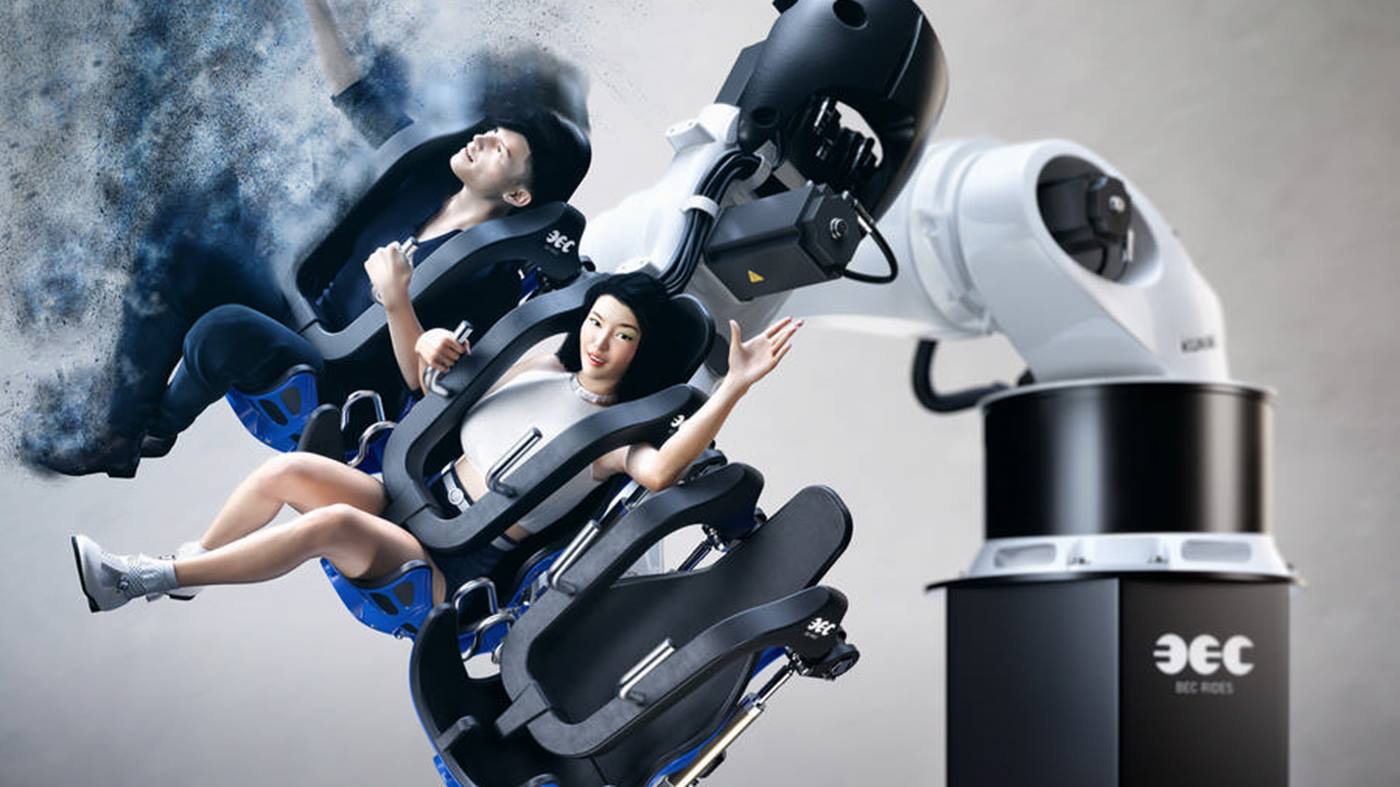 Robotics is widely applied in the entertainment industry.
Despite them having been around for a while now, robots continue to fascinate people. The fascination has led to the increasingly numerous applications of robotics in entertainment - be it in films, amusement parks, or even in people's homes.
Watching an inanimate, mechanical object exhibit adroit, life-like maneuvers can be a fascinating experience. In addition to being visually entertaining, robots can also perform tasks that humans can't, due to high risk or sheel incapability. Thus, the increasing adoption of robotics in entertainment, be it for fascination or function, comes as no surprise.
Use Cases of Robotics in Entertainment
From captivating the attention of an audience to performing precision and high-risk tasks, robotics is finding increasingly complex applications in the entertainment sector. Following are a few areas in entertainment that are raising the curtains on the use of robotics:
1. Crowd Attractions
Theme parks that are visited by families usually have mascots patrolling the premises to attract and entertain guests. Some theme parks like the Disney World are experimenting with autonomous robots to entertain park visitors, and are receiving positive feedback from guests. The robotic creatures that populate the park are an excellent way to keep visitors engaged during the transition between park attractions, not to mention the entertainment quotient these robots themselves add. These robots can eventually be replaced by the more advanced, emotionally intelligent social robots that can socialize with humans as well as other robots.
2. Amusement Rides
Although robotic arms were initially developed to automate industrial processes, they have become a standard part of people's entertainment in the form of amusement rides. Thrilling rides are typical attractions at amusement parks, and the use of robotics is making rides more unpredictable and consequently, more exciting for park visitors. Robotic rides can be programmed to provide passengers with exhilarating experiences using a wide range of maneuvers that can be as intense as required, while always maintaining high safety standards. The self-controlled robotic arms can be further developed to adapt their movements by sensing the riders' reaction and doing more of what they like.
3. Live Events
Live shows like concerts and music festivals are among the most popular forms of entertainment and generate some big revenues. Music festivals particularly are becoming fully immersive experiences that engage our senses. The music is accompanied by coordinated lighting and other visual artistry that adds another dimension to the musical performance. Electronic music shows are incorporating robotic elements to control the lights and visuals playing on the stage. Electronic artists Daft Punk's Pyramid and Deadmau5's Cube are examples of robotic setups that give audiences captivating visual performances in sync with the music.
4. Stunt Doubles
Robotic stunt doubles that can perform risky stunts enable filmmakers to record realistic action sequences without risking any injuries to the actors. Humanoid robots are either remotely controlled or pre-programmed to perform mid-air flips and rolls like actual humans, but with mechanical precision. Movie-makers can use these robots to shoot intense action scenes using CGI and modern image-capturing technologies to create high-quality visuals for audiences to enjoy.
5. Robotic Toys
You don't have to visit a theatre, a concert, or an amusement park to experience the wonders of modern robotics. Instead, you can have your personal source of robotic entertainment - with robotic toys or pets powered by artificial intelligence. Robotic toys and pets are the new forms of leisure and personal entertainment that both adults and kids can seem to enjoy.
Greater advances in artificial intelligence and robotics will lead to more applications of robotics in entertainment along with improvements in the existing applications. As robots become more flexible both in thought and motion, they can transcend their current role of enabling entertainment to become primary entertainers themselves.