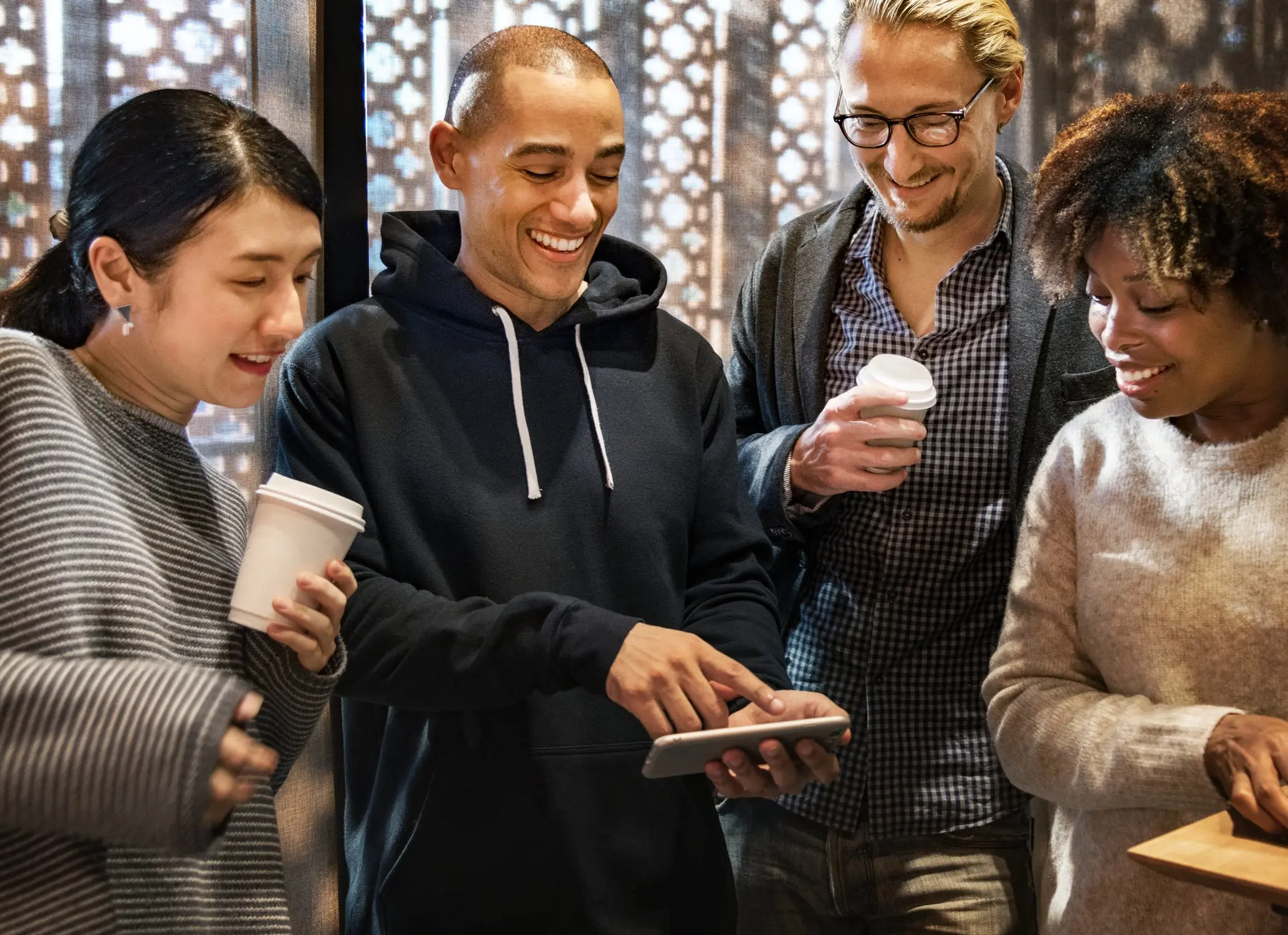 Fire – one of the first technologies we mastered around 230,000 years ago – isn't much different from our modern day torch light, the smart phone. They both became vital work tools. We hunt with them, they give us access to new types of food, they provide signals and direction, and they facilitate all manner of night time activity which was previously impossible.
It isn't a stretch to imagine our ancestors walked around with a lit torch in their hands for most of their waking hours. There seems to be an eerie similarity with fire and our lithium ion-powered, handheld digital torches. They both have life-changing power and utility, but unless we learn quickly of their dangers, I fear we're going to get burnt.
The problem, as I see it, is that we are allowing the technology to control us, instead of us being in charge. We haven't learned when to put it down, or out, and to let it serve us. It seems at this point we are serving it – and it is the technology companies who power the fire. I was speaking at a conference just last week when a question from the audience was, "Do you think there will be a new technology which will help us put down the technology and get on with a little bit of humanity?' And this was my answer:
'We already have that technology – it's called self-discipline. We can choose to switch off and 'go dark' and if it is that our boss, industry or family expects us to be connected at all times, then it might just be a matter of communicating when we won't be available. Sure, there might be an emergency – but we all know there probably won't be. Besides we still catch those long flights when emergencies could happen… It's really just a choice.'
But in all honesty, I do think we need more regulation around digital technology and its use. At the moment technology is spreading like a wildfire which we do not have under control, and the few organizations with the power to bring it under control (our Governments and the big tech companies) are happy to let it burn – even thought it might hollow out important parts of our homes and maybe our civilisations.
Humans have sadly proven again and again that we'll misuse technology unless guardrails are put in place to protect us, by those who know and care enough about the dangers. It's easy to forget that workplace health and safety didn't exist for most of the industrial revolution. We forget that road rules and safety features on cars didn't just magically appear and that air travel was reserved for crazy risk takers early last century.
We may even be able to convince ourselves that the examples above are vastly different – that this time the technology is just information and can't possibly harm people the way cars and dangerous machines can. I like to think of it this way: everything physical is informational first. We must first conceive, design and communicate all physical things informationally we make before they come into being. We must also remember that anything technology companies do, happens at scale. They don't just effect a cohort of buyers or an isolated market.
But it's not just the technology itself – the size and power of these firms is worth pondering. Consider the fact that the top 5 tech companies (Alphabet / Amazon / Apple / Facebook / Microsoft) now have a collective market capitalisation of $3.7 trillion. That's more than $1,000 for every person single connected to the internet. It's also more than 15% of the entire US stock market value which tracks over 3,000 corporations. Every now and again capitalism is put at risk by winner takes all technology. This is why Standard Oil and AT&T were split up into a bunch of smaller firms.
It's time to tame big tech and regulate – they need to be responsible for anything bad that happens as a result of their products. And if you think regulation is bad for the economy – just remember that next time you board a plane, strap on your seatbelt or have more than one choice of product at a shelf.
A version of this article first appeared here.