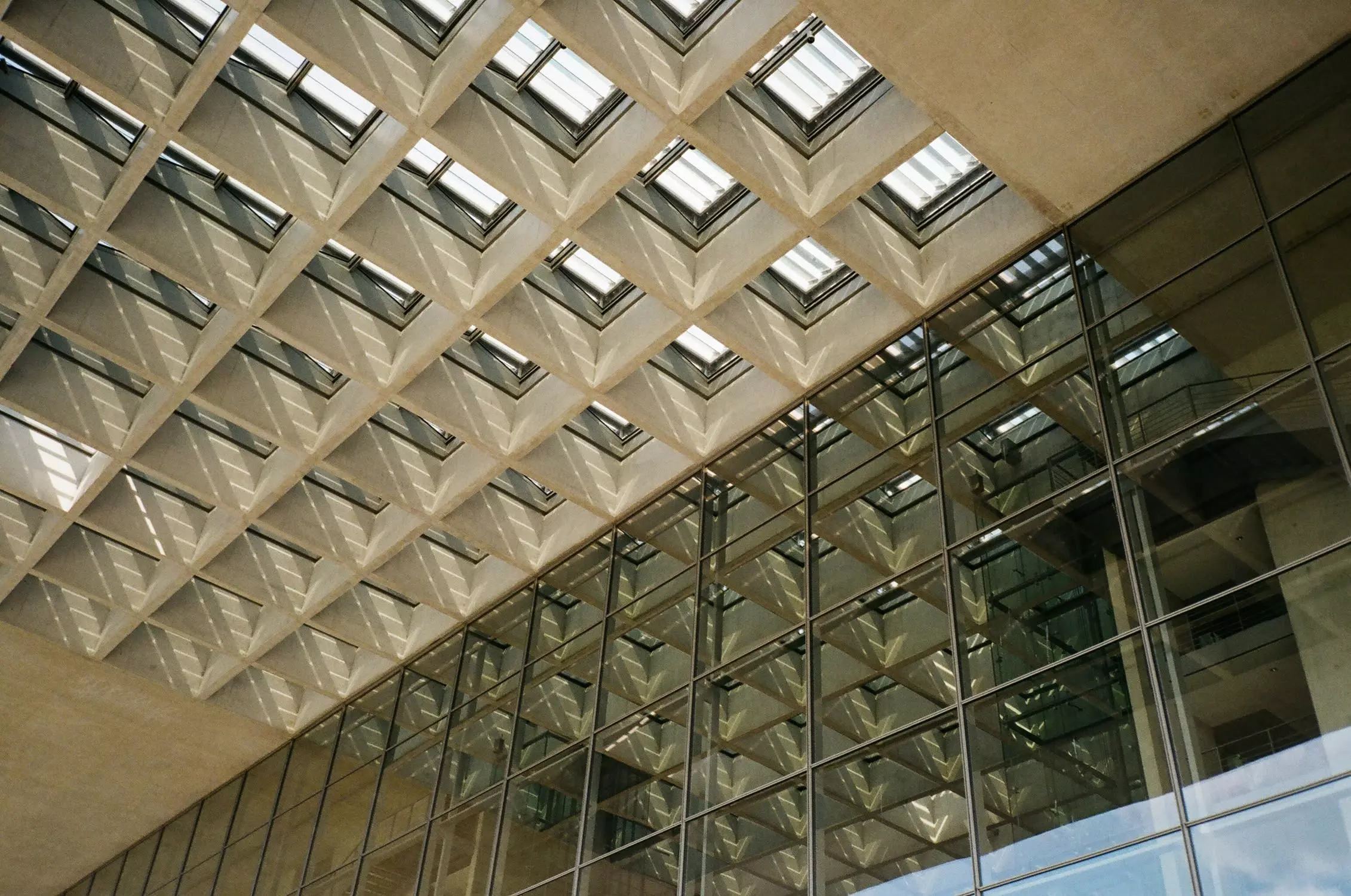 "The tech giants have as much money and influence as nation states."
Tech Giants include Apple Facebook, and Google ... but Amazon's unique flywheel makes it the torchbearer.
"AWS alone is on track to be worth $1 trillion."
The Amazon flywheel fuels a circular, data-driven ecosystem that's bolstered by Open Innovation.
---
This article summarizes two from a series called the Tech Nations project. Beyond the summary, this includes a detailed map of Amazon's ecosystem plus it spotlights an Amazon investment (Wiliot - IoT connectivity) and an Amazon grant (Deep01 - medical AI).
The first summary -- of The United States of Amazon -- is a fascinating take on the emergence of new superpowers. The full article is published by and on TortoiseMedia (slow, wiser news) which was co-founded by ex-CEO of the BBC, James Harding.
The second article -- The flywheel: Inside Amazon's economy -- is a nudge to CEOs, boards, and strategists to think in terms of ecosystems.
To help inform the articles, my company supplied the journalists with this diagram of Amazon's Ecosystem:
Clearly, this diagram portrays a new type of strategy built for Digital Dominance. Traditional boundaries are ignored. Borders are ignored. The focus is simple: digitize and speed it up.
If it can be digitized -- if it can be sped up -- it's game on.
Covid-19 is actually accelerating Amazon's goal to digitize and capitalize on nearly every kind of commerce. As governments fumble and the economies of nation states plummet by as much as 40% (see the Business Insider article pictured below), Amazon's economy grew by 20% in 2019 and by 29% in Q1 2020.
The United States of Amazon article states this: in the name of growth, Amazon will hold nothing back. That claim is supported by the money it relentlessly invests in lobbying governments, R&D, and the attention it pays to the open-source and startup communities.
Some Excerpts from The United States of Amazon, by TortoiseMedia:
"Tim Bray renounced his Amazon citizenship on May 1st. The software executive had been a shining light at the company for more than five years – one of only about 20 'distinguished engineers' at the $1.2 trillion e-commerce giant." Bray's stories are spotlighted by Monstrous and Ball.
"Executives are told not to discuss problems outside the company and follow the 14 leadership principles laid down by ... Bezos, as if they were Talmudic texts (Rule number 1: obsess over customers; Rule 3: prepare to be misunderstood)."
-- Would those concepts align with a Government's?
AWS has angered open source software advocates "for allegedly crowbarring free software tools into its commercial offering without "giving anything back".
"By 2023 analysts expect Amazon to worth upwards of $2 trillion. A single division, a profit-generating powerhouse called AWS, is on track to be worth $1 trillion in its own right." That powerhouse is run by Andy Jasse pictured below -- one of three Amazon CEOs.
The Article contains Interesting Graphics:
An org chart -- including Amazon's three CEOs (Bezos, Wilke, Jassey) and its SVPs.
The 2nd article in the Tech Nations project takes us on a road trip to show us the inner-workings of Amazon's economy Consumers embrace Amazon; startups and many companies embrace AWS. Amazon paints a portrait of a new type of company -- a new mentality which has fostered a new competitive environment.
Excerpts about the Ecosystem ... from the Flywheel article:
"(Iterate.ai) provided us with a map of Amazon's ecosystem which hints at its possible future shape. In the last few years – Amazon has acquired or invested in a protein-based sweet maker, an electric car producer, a mesh-wifi maker, and a company offering interactive voice lessons to students. The company has spent around $4 billion on AI-orientated start-ups, according to calculations (provided by Iterate.ai), and employs around 7,000 AI specialists to help it harness the increasingly huge quantities of data collectively generated by its products.
"AI is the currency around which the nation of Amazon will increasingly be structured."
"Amazon is implanting Alexa into more and more consumer products," (Iterate.ai) told us, highlighting two products released by Amazon last year: Echo Frames (glasses with Alexa) and Echo Loop (an Alexa-enabled smart ring). (Amazon) has millions of listening and watching devices in your home and on your body. Imagine a Western government listening to everything you say – and watching you inside your home and your yard. Yet Amazon is doing it and consumers are embracing it."
"What are the implications for privacy of the company owning nine different types of cameras ... ranging from those embedded in the company's Ring doorbells to the multiple cameras tracking consumers in Amazon's Go stores? (What happens as smart camera technologies detect facial expressions, while thermal sensors) predict shopper emotions in real-time."
An Amazon investment and an Amazon grant
Amazon is an active Open Innovation practitioner. As part of that, Amazons invests in startups. Its investments hint toward future plans.
In 2019, Amazon invested in a startup called Wiliot. Wiliot harvests ambient energy from sources like WiFi and cellphones and then can message your phones via BlueTooth.
This might be a way to add brains to consumer products -- brains that can communicate with your phones. This will also let consumer products communicate with your Echo Frames -- your smart glasses -- when shopping. Based in Israel, Wiliot makes semiconductors that work without batteries or other traditional wired power sources.
Beyond Amazon, investors include Samsung, Qualcomm, and another unnamed retail giant. They injected $30 million of new capital into Wiliot in 2019.
As Wiliot accepted an Amazon investment, Deep01 accepted an Amazon grant. Deep01, AI-focused Taiwanese startup, aims to add value to the medical community. It is a developer of medical imaging software for the human brain -- it uses artificial intelligence (AI) automatic interpretation. The AI interprets whether the brain's medical image is normal or not. It helps the physician improve the diagnostic accuracy, speed and productivity.
As a practitioner of Open Innovation, Amazon looks to all corners of the globe. Innovation is happening everywhere, and Amazon wants to be involved. Similar to Apple, Google and Facebook, this includes interacting with Open Source technologies too:
Excerpts about Open Source from the Flyweel Article
"AWS has been accused of aggressive tactics familiar to other parts of the Amazon empire. It has caused anger among open source software advocates for allegedly crowbarring free software tools into its commercial offering without "giving anything back" to the coding community."
"'Google is a very good citizen when it comes to open source,' Zitzman told me. 'It offers open source projects to its competitors, like Android or Kubernetes. Netflix and Facebook have also contributed back. With AWS, I can't think of one significant open source project they have created. They are very much an outlier.'"
Excerpts about AWS ... which is Tracking to be Worth $1 Trillion by itself
The Amazon Flywheel article shows us that 18% of the world's 500 largest websites host their services on AWS services. A long graphic (part of it shown below) shows us which sites make up the top 18%. It includes a lot of news sites (like Reuters) and government sites (like NASA).
AWS also hosts Instagram (owned by Facebook), Netflix, and TrustPilot -- all among the world's 500 most visited websites. The Flywheel article's description of the Netflix situation is interesting.
Conclusion and How to Compete
For the first time ever, the most powerful companies -- which are digital ecosystems -- use digital technologies (IoT, AI) to learn everything about you and me. Our personal behavioral data pumps into their AI engines as we consumers go about our daily lives. In certain ways, these Ecosystems are becoming all-knowledgable and gaining powers that exceed nation-states.
To compete in today's increasingly connected world, mid- to large-size organizations need to leverage Open Innovation. Companies also need to become more agile and modular. They need to become masters of building partnerships.
As the World Economic Forum wrote recently, Open Innovation provides many benefits:
"In a more connected world, open innovation offers opportunities to reduce research costs, spread risks and bring innovations to market more quickly. ... The term "open innovation" refers to the collaboration between companies, individuals and public agencies to create innovative products and services and, in the process, share its risks and rewards. The idea is premised on the belief that in a world of distributed knowledge, companies can't rely only on internal research and can benefit immensely from innovating with partners."
My company, Iterate.ai, is all about Open Innovation. Our two proprietary clouds -- an evaluation and an execution clouds -- combine to form a patent-pending Open-Innovation Workflow Platform. Iterate augments roughly 20 Corporate Innovation and R&D Teams.
_______________
Special thanks for TortoiseMedia fo allowing Iterate to contribute research. To all readers -- if you can, check out the Tech Nations project and its second article about Amazon -- The flywheel: Inside Amazon's economy.