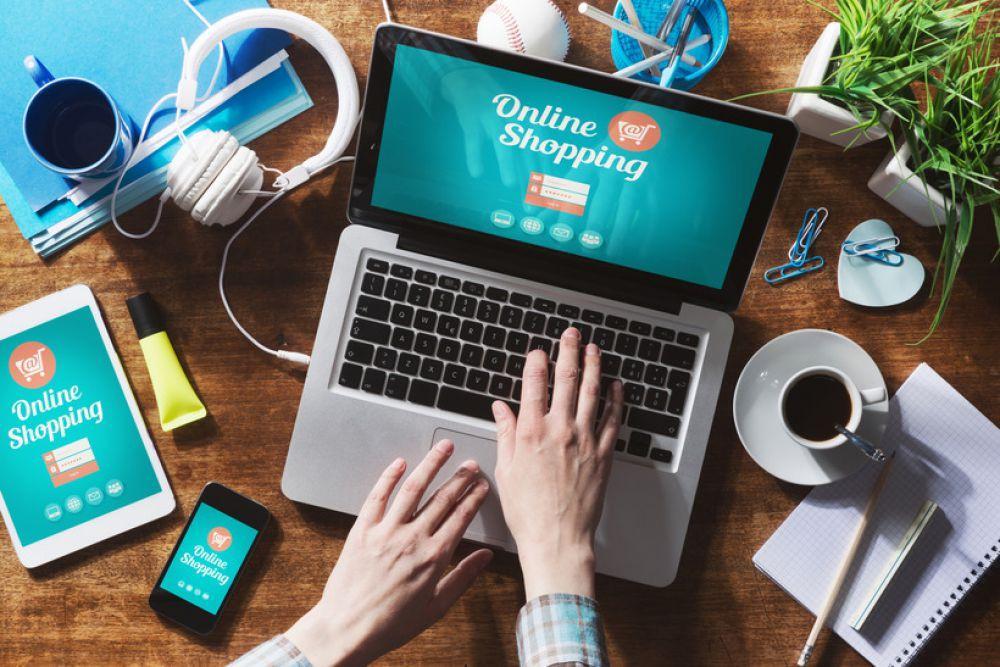 As this year draws to a close, It is time to take a look back at the biggest ecommerce trends of 2017. The increased use of machine learning and artificial intelligence to automate marketing and merchandising has been a key trend.
Some numbers and trends in 2017
Indian Ecommerce industry is expected to end 2017 on a high achieving $17B of GMV growing at 17% year on year over $14.5B done in 2016
Many online companies from Urban ladder to Lenskart opened their offline retail stores and maximised sales by intelligent use of technology to aid selling and staff training
B2B start-ups have raised a total of $196.5m, the highest since 2010 growing 74% over 2016 with a focus to solve legacy problems in procurement and supply, logistics and financing
2018 Outlook
Global economies are gaining pace in 2018 and are on track to grow at an estimated 3.8% over 2017, with Europe and emerging markets set to outperform.
"Global synchronous growth" seen from mid 2017 with a new momentum in the U.S and other markets will continue with many economies at comfortable cruising speed and India GDP growth expected to surge over 7.5%
In USA, 51% prefer online shopping and Ecommerce industry has grown 23% in 2017 will continue and gather pace in 2018 with trends including
Indian digital economy to reach $1tn in next 5-7 years led by various digital transformation initiatives by the Government of India
A $200B Ecommerce market by 2027 projected for India with over 30% CAGR over next 10 years, translating into a 12% online penetration within retail sales, versus ~2% worth $15B GMV in FY2017. Major drivers are
Jan Dhan Yojana - Digital bank accounts (307m so far)
Aadhaar – 1.19B biometric identity for residents (99% done for adults)
Mobile phone –1.18B mobile phones (33%~ smartphones to grow to 50% by 2020)
Marketplace consolidation and new players
Indian online market place consolidation is expected with Ecommerce leader Flipkart reaching out to vertical market places like Swiggy, Urban Clap and Urban Ladder
Questions on Indian online market place viability and whether it will ever make profit for years from 2015 to 2016 and 2017 will become intense in 2018
The retailing arm of India's most valuable company, Reliance to make a an entry with Ecommerce marketplace
Traditional businesses to challenge online marketplaces
Companies in India will build enterprise grade online store to challenge marketplaces like Flipkart, Amazon, Urban Ladder and Myntra
Walmart's 60% increase in online sales in 2017 by challenging Amazon with revamped portal will provide a template for traditional Indian business by set up their own Ecommerce portal to engage with customers to grow business, build brand and expand reach.
Deep price discounts, white labelling, market place consolidation, brand dilution, higher returns etc are forcing companies/brands to invest in Ecommerce platforms, which delivers performance, flexibility, functionalities, quick deployment, low TCO and end to end solution
CEO of a leading Ecommerce platform provider whose technology powers over 260,000 Ecommerce sites to deliver over $124B of GMV provides a template for brick and mortar businesses to take on established marketplaces
What does online shopper expect?
Mobile only from mobile first (50%+ traffic to come from mobile phones)
Content perfection with a focus on video is key to remove purchase anxiety (60%+ buyers search for pricing and product information online)
Ecommerce experience must by fast and frictionless and online buyers have no tolerance for slow and clunky experiences) (84%+ expect robust engaging online experience)
Delivery "my way" to be fast, free, transparent and customizable (40%+ of retailers to offer store fulfilment option)
2018 is going to be the year of B2B Commerce!
With GST in place, Suppliers and purchasers will have to work together to ensure that the transactions and the data representing the transactions match to be tax compliant.
Enterprises are in the process of establishing B2B Commerce between their partners, buyers, suppliers and vendors with all the possible flexibility with sharing and transacting with catalogue, inventory, payment terms and multi-tier system
As part of digital transformation and to get more out of existing ERP, 1000s of companies who have implemented leading ERP systems in India are evaluating B2B Commerce between their partners, buyers, suppliers and vendors to reap benefits of revenue growth and operational efficiency by extending ERP software to B2B web platform
Indian Ecommerce – technology trends
Omni-channel and "one-click checkout" for "instant purchase" with a single click
Robots in traditionally people-heavy industries of retail and logistics by using data in the background through AI and ML to increase online and offline store conversions/sales
Technological advances in everything from sensors to augmented reality (AR) that influence how consumers interact and shop using hand gestures and voice control
Larger focus and resource allocation for content, especially video
Integrated marketing automation in Ecommerce platform for higher conversion/revenue
In built advance business intelligence and reporting to gain actionable insights
Checklist and next steps
Wish you a Happy 2018 with B2C driving revenue growth and B2B delivering operation efficiency as key building blocks of your organisation's "Digital Transformation"