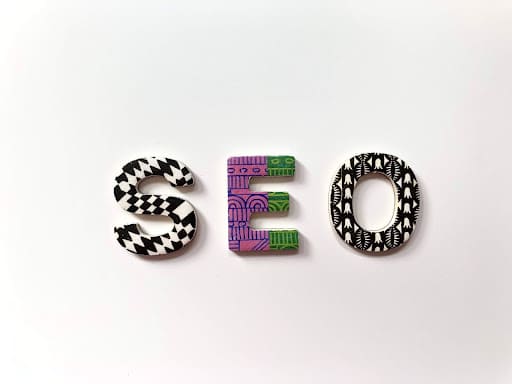 If you own a website or want to plan a digital marketing strategy for your content, this page is meant for you.
To become a good marketer, you need to be thorough with the Google SEO guidelines. But first, you need to know about SEO and how it works.
Before you learn about SEO, think about how you landed on this page. You must have typed SEO and other related things in the search box. Upon hitting the search button, you must have seen many results.
Google has indexed around 23 million pages for SEO and you got your result in less than a second. But you landed on this page out of those millions of results. This is where Google algorithms become functional.
Search Engines use certain tactics to index the pages in their search results. Google has its bots (web crawlers) to identify the quality of a website or any content. If it matches their standards, they give it a higher SEO ranking given the relevance of the content.

SEO stands for search engine optimization. It helps your website to rank higher on search engines and to improve the visibility of your content.
It not only helps the websites to gain more traffic but it also works for a better user experience and providing relevant information to the consumers.
But if you don't know about the tactics of SEO and how it works, you are surely losing potential leads. So take a glance at how SEO works.
How SEO Works?
Search engines have their army of bots, they crawl your website to collect all the necessary information. They check the functionality of your website including page speed, or links. If there are any broken links then it is a bad sign. They look for error pages and so on.

Hundreds of ranking factors are being used in Google algorithms. But mainly there are two types of SEO – On-Page SEO and Off-Page SEO.
On-Page SEO
Strategies including all content and copy on your website come under on-page SEO. This primarily includes the blog content and title tags, image alt tags, internal linking, and also page speed.
Off-Page SEO
Depends entirely on actions taken from outside your website. For instance, backlinks can be a major source for off-page SEO. Social media marketing and guest blogging can also help in off-page SEO.
Now that you know how SEO works, the next step is to understand the SEO guidelines to enter the main game. SEO can be used in many ways other than optimizing your website. There are many other practices in digital marketing that can earn you a great deal of profit.
Here are the top five SEO guidelines to help you build a good digital marketing strategy:
Top Five SEO Guidelines by Google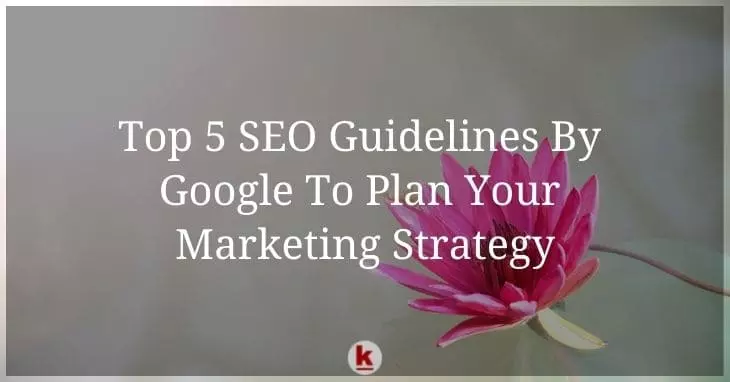 1. Do Keyword Research
Keywords are the words that people type in a search engine to perform the search. Hence keywords become the building block of any copy. If the relevant keywords are not included in the content, they will not be visible to the user.
So, keyword research should be the first step to optimize your content. Now this research should be done constantly to maintain the relevance of your content. This will also help you in understanding the intent of users.
2. Optimize Your Content
While writing content for your website, you need to keep in mind the list of keywords. Make sure to include a few keywords at the beginning of your content. Along with the title tag and first paragraph of your content, you can also use keyword-rich image alt text.
Adding internal links will help Google to crawl more of your pages and help them rank higher.
The meta description tells the user about your page. So, a compelling meta description is also very necessary which can encourage the reader to click on your website.
3. Organize Your Website Architecture
It shows how you structure and plan the information on your website. It is very important for SEO as it decides the usability of your content.

A website should not be disorganized and the users must easily find their way through it. A good site architecture provides its users with a fast loading speed and a safe connection.

The design is diagnosed by Google crawlers. If the crawlers easily identify the keywords you have used and reach through all the links then it will increase your chance of ranking higher.
4. Become Mobile-Friendly
More than 75% of users search the web on their mobile phones. So it is inevitable that your content should be mobile-friendly.

If the loading speed of your site is too slow then Google will bring down your ranking. Usability is yet another factor that is very important to be taken care of.

Google search console will provide you with all the necessary information regarding your page, where you are lagging, and so on.
5. Block Unwanted Crawling
If you don't want Google to check certain pages of your website which users may not find useful. You can block crawling using robots.txt files.
According to Google (SEO Starter Guide: The Basics ), you should avoid your internal search result page to be crawled.
The Takeaway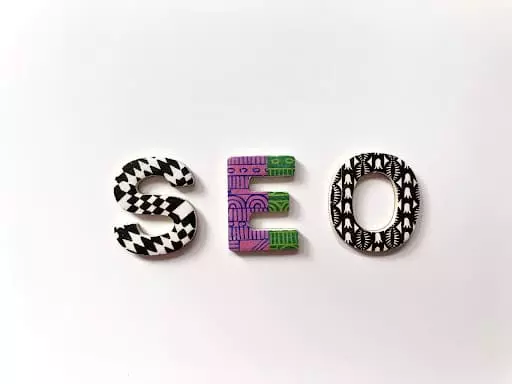 Google always focuses on the usability and relevance of the content it indexes. Keyword research should be your priority and using them in the right places will help in optimizing your content. Websites should be well structured and mobile-friendly. Also don't forget to optimize your website for voice search.
There are complex algorithms that work in the ranking of your page. So while making a marketing strategy for your content you need to make sure to keep Google happy. Or any search engine for that matter.
For more queries regarding SEO guidelines, please feel free to ask them in the comments below.