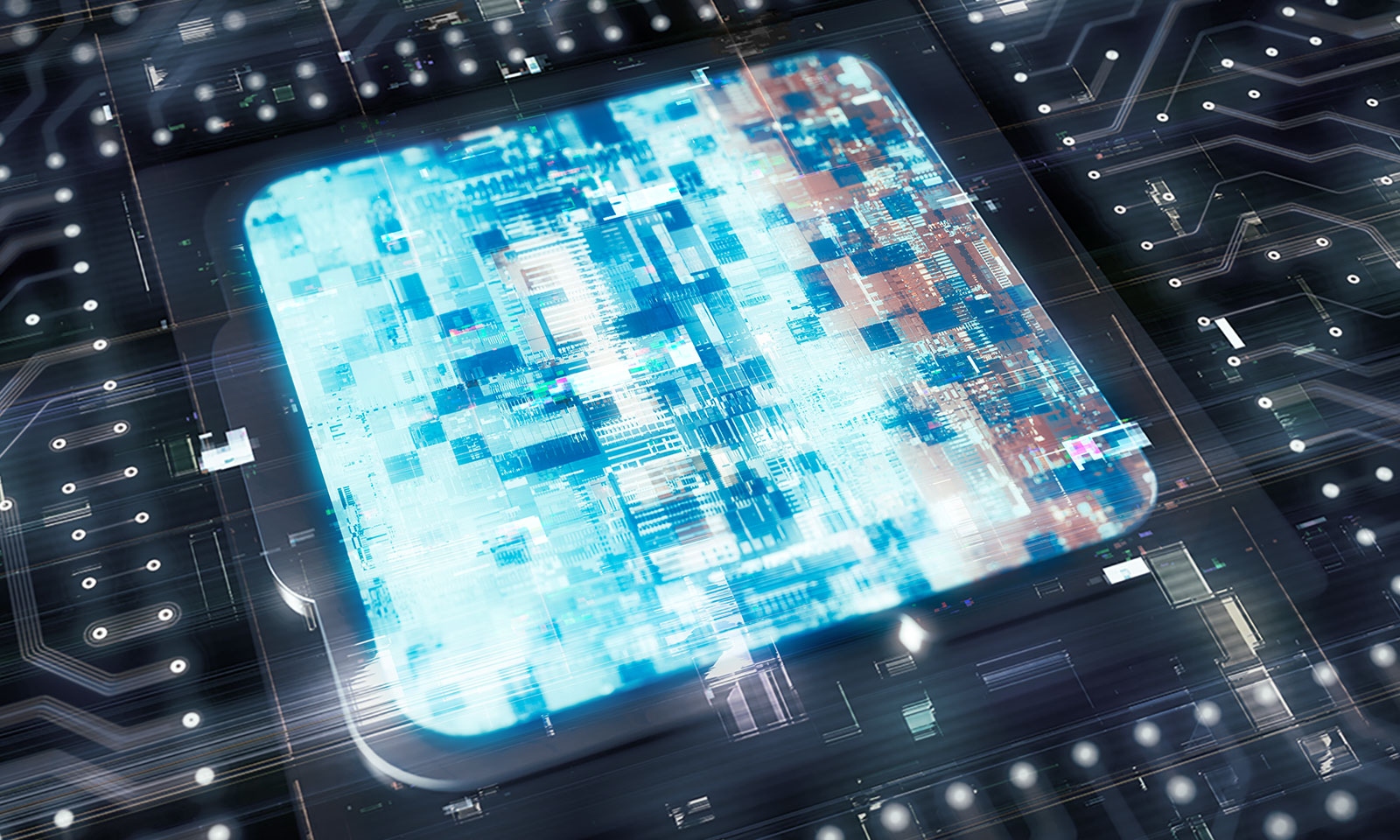 While IoT is an attractive concept for organizations to make their work operations more cohesive and connected, the process of setting up the technology for utilization can be cumbersome.
Turnkey IoT can take away some of the complexities related to installing and implementing IoT systems for your business.
The short-term versus long-term choice while implementing new technology has always been a hot topic for debates among major decision-makers in any organization. Generally, short-term tools or systems may be cheap to buy or license, readily operational and can perform most tasks expected of them competently. At the same time, such tools may exhibit quality issues and may not be completely integrable with the systems already present in an organization.
On the other hand, certain organizations may invest a lot of money to build customized systems that are tailor-made for them and provide high-quality results and integration capabilities. However, as stated earlier, such solutions will be expensive and, at times, take months to get made and become fully operational.
The Internet of Things (IoT) has, for some time now, been used in organizations to make operations automated, more efficient and connected. IoT's usability extends to several areas, such as supply chain management, marketing, telecommunications, schedule management and customer relations. Despite all the amazing applications of the technology, IoT implementation can be challenging for organizations, especially in the initial stages. The incorporation of IoT in your organization involves the arduous process of finding which individual components will work best for your IoT infrastructure, installing sensors and other edge computing devices before completing the implementation process in a scheduled, cost-effective manner. Additionally, money has to be spent to bring in IoT experts who can get all the individual components set up and working together securely.
What is Turnkey IoT?
Generally, the main challenge while implementing IoT in your organization is to find effective solutions for the deployment of all the individual components of IoT in order to achieve higher ROI and other tangible business benefits. The components of an IoT network must analyze digital information taken effectively to perform physical tasks more systematically. Ideally, an IoT solution must combine the collection of customized information from various sources for your business with technology that is commonly found, and therefore, be easily implementable in your organization. Turnkey IoT provides the right amount of customization, affordability, and ease of implementation for your organization by possessing these qualities.
Turnkey IoT applications are operationally ready IoT solutions that are capable of providing the performance, efficiency, and reliability of customized IoT systems. Turnkey IoT offers pre-configured solutions to provide high-quality data capturing, data analytics, hardware components, software applications, data security solutions, and other related services in a single outsourced package. With turnkey IoT, organizations no longer need to waste their time in finding the right hardware components to build their IoT infrastructure from scratch. This means they do not have to invest money or other resources in sourcing scalable software tools and configuring software applications. With the help of turnkey IoT, the process of implementing the technology can be completed in a matter of days or, at most, weeks instead of months.
The Working of Turnkey IoT
While using IoT-based applications, organizations must put into practise the philosophy of Think Big, Start Small, Scale Fast. The same philosophy is used to fully utilize the capabilities of turnkey IoT as well. Turnkey IoT works best with the following steps:
a) Think Big
The first step in the process involves the identification of information requirements within an organization. Organizations need to identify the work operations that require a large amount of real-world information. Unsurprisingly, these operations will use the maximum percentage of the turnkey IoT. The information required in such operations generally is about the condition of specific workplace machinery in the organization, or when repairs or upgrades are needed, the location-related data and timeframes involved in delivering shipments and other such details.
b) Start Small
Timely Data is an instrumental component of all IoT-based operations. The first step involved identifying the operations that require the largest amount of data. Once that detail is clear, organizations can source a small turnkey IoT project that can be used for the specific operation. Such a project must also be known to offer a degree of ROI and other tangible benefits. After the selection of the project, hardware experts and engineers can source standardized technology components such as sensors, RFID tags and other tools to begin working on the operation. Technology components featuring cloud-based platforms are used to speed up the process of implementation. Once operational, such turnkey IoT projects provide the promised returns within weeks.
c) Scale Fast
After 'beginning small', the organization must increase the scale of the IoT project to gain more value out of turnkey IoT. Once the project is performing the data transfer and automation-related tasks in one operation, the organization can increase the scale of the project by involving more business areas, investing some more money and bringing more operations under the umbrella of the selected turnkey IoT project. As we can see, such a project is completely outsourced. So, expenses on hardware and installation can be saved. Also, the quality of IoT operations is comparable with customized IoT solutions. According to Deloitte Consulting Case Studies, turnkey IoT projects can provide tangible returns for organizations. The reduction of inventory requirements for operations is approximately 3 to 5% and the quality and efficiency of outsourced labor increases by approximately 4 to 7%, as per the case study.
Risks Involved in Turnkey IoT
Turnkey IoT allows organizations to scale faster while spending less on hardware and installation. However, turnkey IoT solutions come with their own set of risks. Therefore, organizations using such solutions must consider some of the following issues:
1) Governance and Data Security Risks
As stated earlier, turnkey IoT uses several outsourced technologies and personnel. So, naturally, the issues surrounding data security and user privacy are bound to emerge while using turnkey IoT services. Organizations will be aware of turnkey IoT providers having a degree of access to their confidential user data. If left unchecked, malicious third-party entities will be able to get their hands on this user data. Such a leakage or breach of data can be disastrous for the organization. So, an organization using turnkey IoT must establish strong data privacy, data security and governance policies so that invaluable user data is safely stored and fairly used.
2) Service Continuity Risk
This covers the possibility of an IoT service provider going out of business and, thus, being unable to continue operations. To mitigate the impact of such a situation, organizations receiving the service must sign documents or contracts beforehand through which the continuity of turnkey IoT services can be ensured in case the service provider is acquired by another firm.
3) Product or Service Replication Risks
As stated earlier, outsourcing and external collaboration come with unique issues of their own. One such issue is the possibility of IoT vendors replicating information and developing products with identical or similar capabilities. Additionally, vendors can provide such information to rival companies too. To counter this, organizations must include special clauses on their service contracts to restrict service partners from doing so. Additionally, the clause must state that the vendors engaging in such practices will face legal ramifications for their actions.
Benefits of Turnkey IoT
Turnkey IoT is useful to save monetary investments and time for organizations. As stated in the beginning, setting up and implementing IoT for organizational functioning is a long, tedious, and time-consuming process. For organizations with a lot of time and money to spare, constructing and using customized IoT solutions may make sense. However, as we know, most organizations wish to spend less money and time and get the most out of them. So, using turnkey IoT for operations makes complete sense for such organizations. Moreover, turnkey IoT can be used for long-term and short-term operations.


One of the lesser-known benefits of turnkey IoT is that organizations can use it for testing out a new operation or concept. For carrying out such an operation, they can opt for turnkey IoT services. At first, organizations can keep the scale of the operation small for experimental purposes. This benefit allows organizations to get away with experimental mistakes regarding operation choices without facing massive financial problems if the operation does not yield any positive returns.
For businesses looking to make themselves more data and IoT-driven, turnkey solutions make a lot of financial sense. Using turnkey solutions can allow organizations to conserve their resources before scaling big and enjoying the full set of benefits of the option. Turnkey IoT is especially great for small and medium-sized organizations that may not have the resources or personnel to create their own specialized IoT infrastructure. The involvement of actual experts in the process makes the use of turnkey alluring for organizations everywhere.