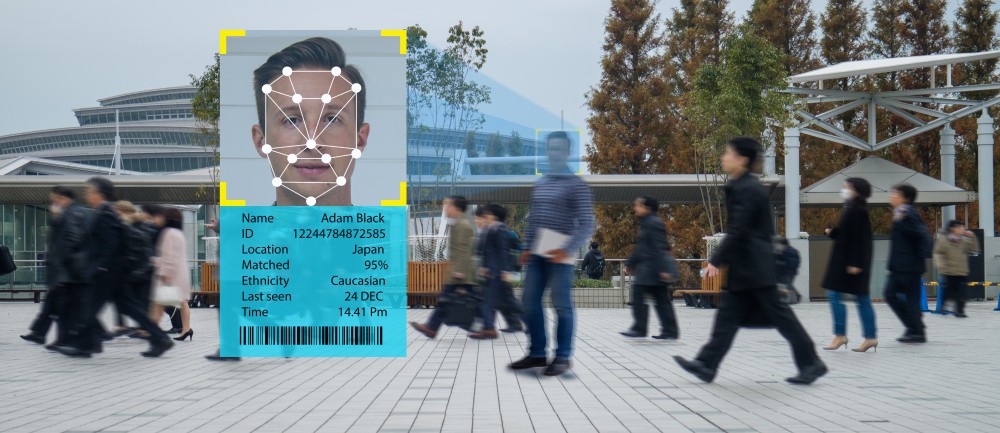 Human resources (HR) teams across several industries are leveraging the internet of things (IoT) to improve the health, safety, productivity, and comfort of every single employee.
HR management is a field where HR managers are responsible for monitoring and enhancing relationships among employees and with the organization right from hiring to relieving. They have to hire suitable talent for their organizations to close the skills gap, ensure employees are safe and comfortable, and offer them the necessary services and benefits. To excel in these tasks, HR managers need to constantly monitor and track employees' work, behavior, activities, and comfort. Traditionally, HR personnel used to monitor employees by observing them, using feedback forms, or by integrating monitoring software in computers. But, such methods of monitoring cannot provide an accurate and objective assessment, which can lead to miscommunication and reduced employee engagement. HR teams can avoid such consequences by shifting towards the use of IoT in HR management, which can provide more precise monitoring of employees' growth, health, productivity, and comfort in an organization.
The Advantages of Implementing IoT in HR Management
Implementing IoT in the HR department can assist HR personnel in almost all their duties and responsibilities, be it recruiting, monitoring, or paying employees.
Improving The Health and Safety of Employees
Employee health and wellbeing is a major concern for employers as a healthy worker provides various benefits to them that lead to increased productivity and revenue. HR teams can utilize connected devices to monitor and track employee health. Wearables can gather various data like food intake, walking distance, and vital readings of employees. Based on the data gathered, HR personnel can pinpoint issues or environmental problems that are causing certain health problems and take appropriate measures to avoid them. IoT devices also have the potential to keep sick building syndrome at bay. Sick building syndrome refers to medical conditions caused by polluted indoor air. It's not just outdoor air, indoor air can be polluted too. Indoor air is polluted due to mold, volatile organic compounds, or higher levels of carbon gasses. Organizations can use IoT to facilitate air ventilation to avoid sick building syndrome. According to a study, just one hour of conference room meeting can make CO2 level reach 1,400 parts per million (ppm), which can impair the cognitive functioning of the human brain. IoT sensors can determine CO2 level and auto-activate air conditioners in a conference room in case threshold levels are reached.
HR teams also have to improve worker safety, and they can use IoT to accomplish that task. They can monitor machines, equipment, and gas pipelines to safeguard their employees. For instance, IoT sensors can monitor the pressure in gas pipelines to avoid any leakage due to higher pressure.
Measuring The Productivity of Employees
Eye-tracking technology uses sensors that detect movement of the eye. With eye-tracking technology, HR teams can identify factors like specific work hours or background noises that distract an employee. It can help HR personnel to gather information on eye movement while performing a task. Let's say that an employee feels asleep during a few hours in the afternoon, and his or her productivity decreases. HR personnel can organize time management or stress management sessions that can help employees to get a sound sleep so that they can feel active during their work hours.
They can also provide career assistance to employees based on the identification of productive tasks with the help of sensors. For instance, a beacon embedded in a keyboard can detect keypresses per minute. Suppose an employee works as a call agent for a telecommunication company, but he is better at typing tasks. HRM's can collaborate with managers to transfer that employee from the calls department to the back-office department for greater productivity and enhanced employee comfort.
Gathering Real-Time Feedback
There are only a few instances where HR personnel will be getting honest feedback. And even that is achieved through a lot of efforts like promoting open communication, paying attention to non-verbal, and asking feedback from multiple employees. Getting honest feedback is very important for HR leaders to take initiatives that improve the entire workplace and workforce. IoT devices can reduce the burden on HR personnel while gathering feedback. Cameras can capture images of an employee after a meeting to achieve real-time feedback. The images can be sent over the internet to the servers where computer vision can detect emotions of the employee and send alerts to HRM's if an employee is not emotionally happy.
Enhancing The Comfort of Employees
Several organizations have open-plan seating arrangements, where employees can have a seat on any table in an organization. They promote it as open-plan seating arrangements provide many benefits like enhanced collaboration, interaction, energy levels, and productivity. But, organizations with open-plan seating arrangements frequently face challenges where employees complain about wastage of time in finding their seats. HRM's can display real-time seat vacancy with the help of IoT. It can reduce the time required to find a seat and enhance employee comfort. When a beacon or other IoT sensors implemented on working tables detect the presence of a person, they can send signals to a connected display. Based on the signals, the connected display can show seats that are already taken to help employees find a vacant seat.
IoT, with the help of AI, also has the power to detect patterns indicative of depression and other mental illnesses in employees. Cameras can click images of employees at certain points in time during the entire day. Computer vision can extract behavioral patterns information from those images and compare them with those of depressed people to determine whether an employee is suffering from anxiety or depression. If computer vision finds that an employee is feeling depressed, then it can send signals to IoT devices that can alert HR personnel. HR personnel can organize counseling sessions for that employee to improve his comfort at work.
Automating payroll processing
HR personnel have to track absenteeism and reporting time of employees to process payroll. They can utilize IoT sensors to track employees' work hours and absenteeism. For instance, they can have RFID tags with sensors attached to their identity cards. RFID tags can contain information about the employee to whom the card belongs, and absenteeism can be simply monitored with the help of that. The sensors, however, can play a more precise role. They can track the total work hours of employees. Identity cards can be embedded with sensors with a very low frequency that can only get activated when close to the system on which employees have to work. Whenever employees leave their work table, sensors get deactivated, thereby allowing HR personnel to track the exact amount of time an employee has delivered for work.
IoT sensors to track absenteeism can be implemented for all jobs, but not to monitor precise work hours. For instance, back-office jobs require employees to sit on their desks for being productive, and hence sensors can be implemented for such jobs. However, field jobs do not require that, and IoT sensors cannot be implemented to track work hours for these types of jobs.
Implementing IoT in HR management provides several advantages to HR personnel, but that benefits come with several cybersecurity threats and legal concerns. Gathering more employee data means increased privacy concerns, and more devices come with greater possibilities of cybersecurity attacks. Before implementing IoT for HR management, businesses have to make sure that their employees' data is not compromised. Organizations also need to build data-centric security to monitor data itself and not just network to minimize cybersecurity threats.