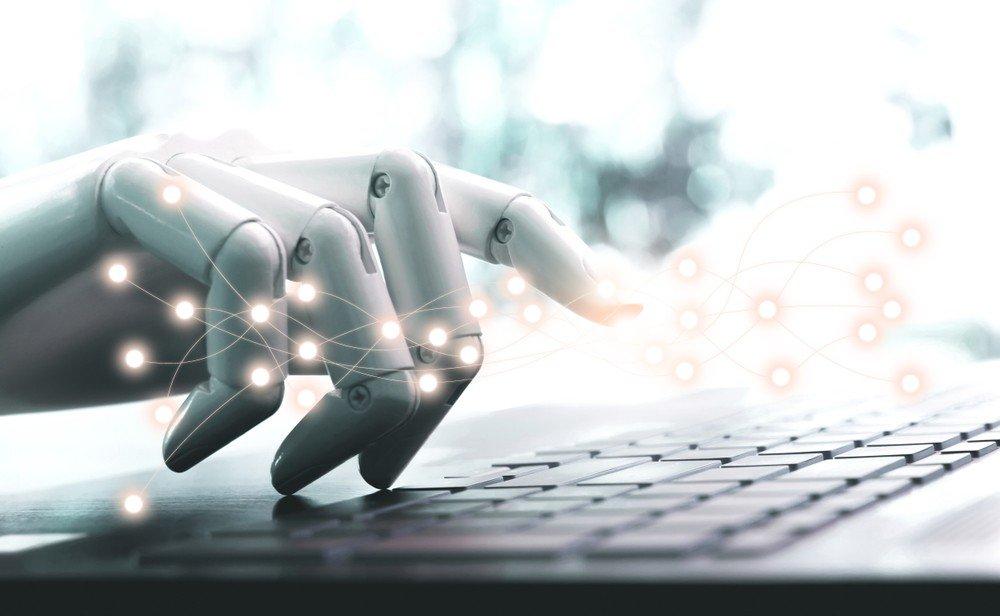 The differing functionalities they provide and the methods they use to give responses determine different types of chatbots.
Chatbots provide many benefits to businesses, some of which are that they are able to provide quick responses, easy to use, and increases customer engagement. As a consequence of these benefits, smartphone applications are being replaced by chatbots. And not only these benefits, but also the diversity of their applications is helping them gain a lot of traction. These diverse applications are a result of the diversity in the methods and techniques of their creation. And if you think that all chatbots are created equally, you are wrong. Chatbots are created for many different functionalities like assistance, transactions, information gathering, and others. To be able to accomplish these functions, chatbots use different methods to give appropriate responses to users' requests. Based on many other parameters, like whether they can or not learn by themselves, work as standalone applications, and others, chatbots can be classified into different types.
Self-Learning and Non-Learning Chatbots
Chatbots can be broadly classified into self-learning chatbots and non-learning chatbots. All self-learning chatbots use machine learning and natural language processing to understand requests and provide appropriate responses. These chatbots store previous conversations with users and learn from those interactions to become better over time in their responses. Non-learning chatbots, on the other hand, answer only a predefined set of questions. They may use machine learning algorithms or can operate without the use of algorithms. Mostly these are used where customers are not supposed to type any questions. Instead, they are asked to select from a list of questions that the bots understand.
Listing Down Five Most Popular Types of Chatbots
Chatbots cannot be classified based on a single parameter. There are various parameters that can be considered before classifying different types of chatbots. Some of the parameters are functions they are meant to serve, how they respond, and methods used to create them.
Scripted Chatbots
Scripted chatbots operate on a predefined database of inputs and corresponding responses. They are mostly created on an if-else rule. The if-else rule means that there is always a predefined set of options given to users. And, further action is taken based on the option chosen by the users. For instance, if option A is chosen, then action A will be initiated. And, if option B is chosen, then action B will be initiated and so on. Since these chatbots have a limited knowledge base, they are easy to create and implement. These chatbots can be used to gather feedback, conduct surveys, and provide automated newsletters.
One of the major drawbacks of scripted chatbots is that they can only respond to questions from their database. If the user asks a question that is out of their database, then they give a standard response such as "Sorry, I don't understand your question." Hence, these chatbots can be best for some simple applications but they cannot be an ideal solution for complex applications.
Voice-Enabled
You might have come across incidents where people talk with their personal assistants in smartphones. These personal assistants are examples of voice-enabled chatbots. Voice-enabled chatbots use machine learning algorithms and natural language processing to understand what the user is saying, find the best response, and respond back verbally. These chatbots also use text-to-speech and voice recognition APIs to function. Voice recognition is used to understand the user's request, and text-to-speech is used to convert the response text into speech. These chatbots are the most preferred option for personal assistants as they can provide the best user-engagement experiences. These are useful to provide hands-free interaction to users. For instance, walking users through a recipe while cooking. One of the most common examples of these chatbots is Apple's Siri.
But, voice-enabled chatbots are not ideal when users need to choose from many options. For instance, in a restaurant, text-chatbots can easily display menu to customers and take their orders for the meal. On the other hand, it could be frustrating for customers to wait for chatbots to read the entire menu for them before placing an order.
Contextual
Understanding the context of a conversation is one of the biggest reasons behind the success of conversational chatbots. And, contextual chatbots are trained with the help of natural language processing, which is one of the most important technologies for chatbots that enables them to understand the context of human interactions. These chatbots, with the help of machine learning algorithms, can also self-learn from their past conversations with users and become better in their responses with time. These abilities of contextual chatbots make them one of the most advanced types of chatbots. Understanding context becomes key for enhancing customer engagement and retaining new and current users. For instance, sending a perfect message at the end, according to the context of the entire conversation, will increase the chances of a user returning to a website.
But, contextual chatbots do have limitations. A tremendous amount of data is required to train contextual chatbots. And, even if they are trained with a lot of data, they cannot completely understand the context of human interactions, as even humans fail to do so sometimes.
Social Media
Social media chatbots are more or less similar to contextual chatbots except that they are only meant to be integrated into social media applications or websites. For instance, Facebook messenger bots. Businesses can leverage the benefits of these chatbots by using them to provide personalized products to social media users. Social media chatbots can store previous purchase history of users, if any, and can also track digital footprints of them on social media to provide them with personalized product recommendations. Enterprises can connect to potential customers, enhance engagement, improve overall customer experience, and perform several other tasks with the help of these chatbots.
Several social media websites allow businesses to develop their social media chatbots and integrate it into their platforms. And, since these chatbots are used only on social media, they are mostly created in a way that they cannot operate as a standalone application.
Transactional
Transactional chatbots are trained from structured data and are created to perform only a limited amount of specialized operations that help to eliminate the need to interact with an expert. These specialized operations mostly involve interaction with other external systems for transactions. For instance, banking financial transactions that require interaction with gateway systems of card merchants. Transactional chatbots are assistive chatbots that act on behalf of users to interact with such other systems and perform transactions like placing an order.