In a Hyperloop system, a single trip between New York and Washington would only take 30 minutes.
This is four times faster than a high-speed train and twice as fast as a commercial jet flight.
The futuristic transport concept involves super high-speed pods inside vacuum tubes carrying passengers.
Hyperloop has tested its first ever journey with passengers travelling from Nevada.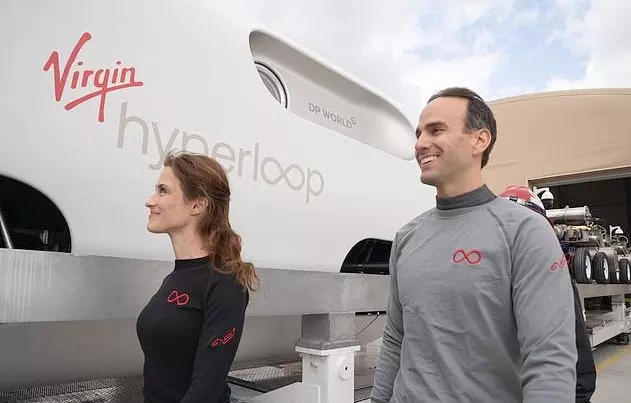 © Virgin Hyperloop

Trial passengers Sara Luchian and Josh Giegel - both work at Virgin Hyperloop.
They have travelled in the Virgin Hyperloop— riding the system's levitating pod through a vacuum tube at speeds of over 100 mph.