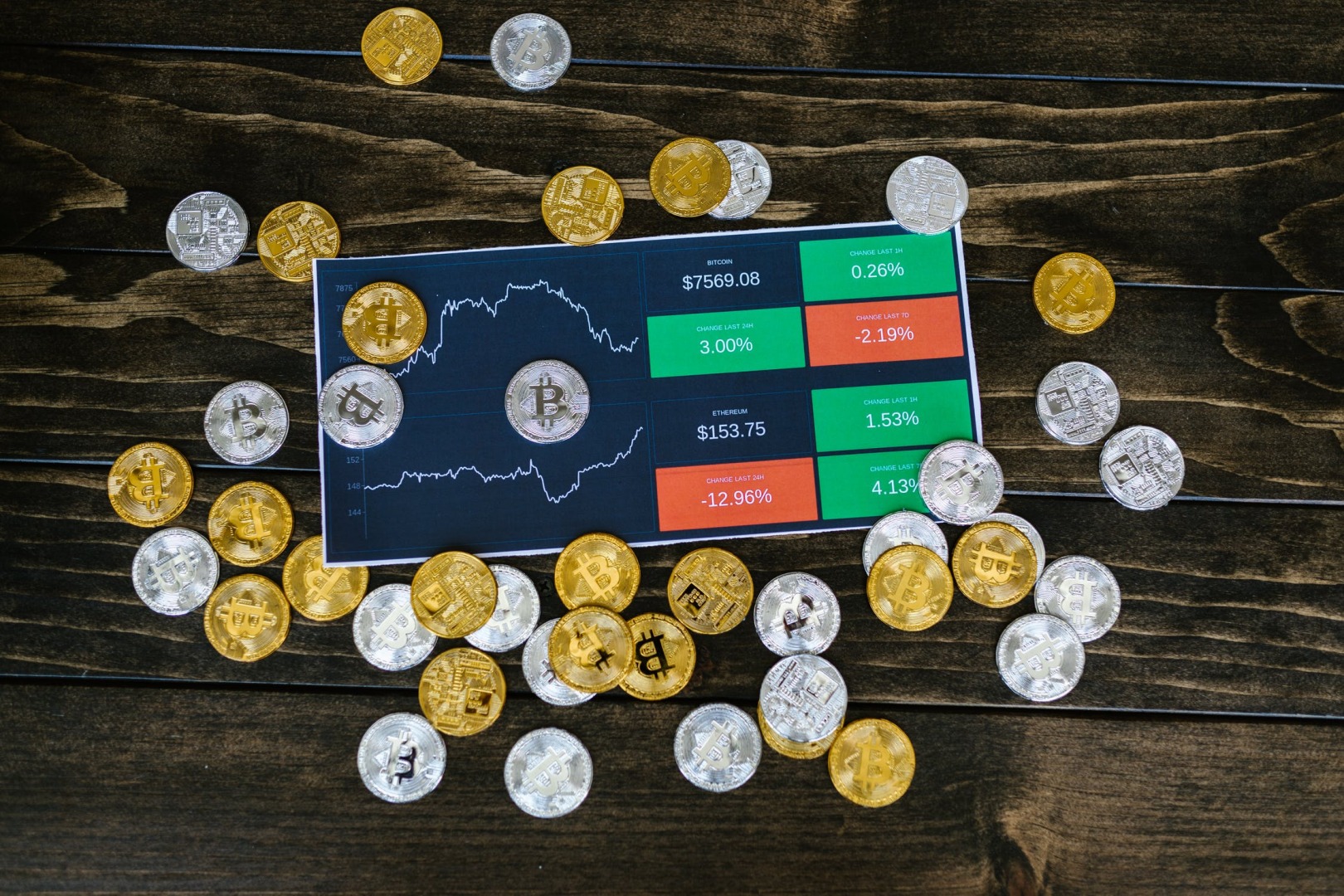 Cryptocurrency, and other applications of blockchain in finance, have the potential to be resourceful for organizations everywhere.
However, certain unresolved issues stop the concept from being used universally for now.
The main barriers towards a mainstream acceptance of cryptocurrencies are as follow:
1. Strong links between cryptocurrency usage and the dark web
2. 51% likelihood of a cyber attack
3. Poor user experience
4. Lack of merchants accepting cryptocurrency payments
5. Scalability Limitations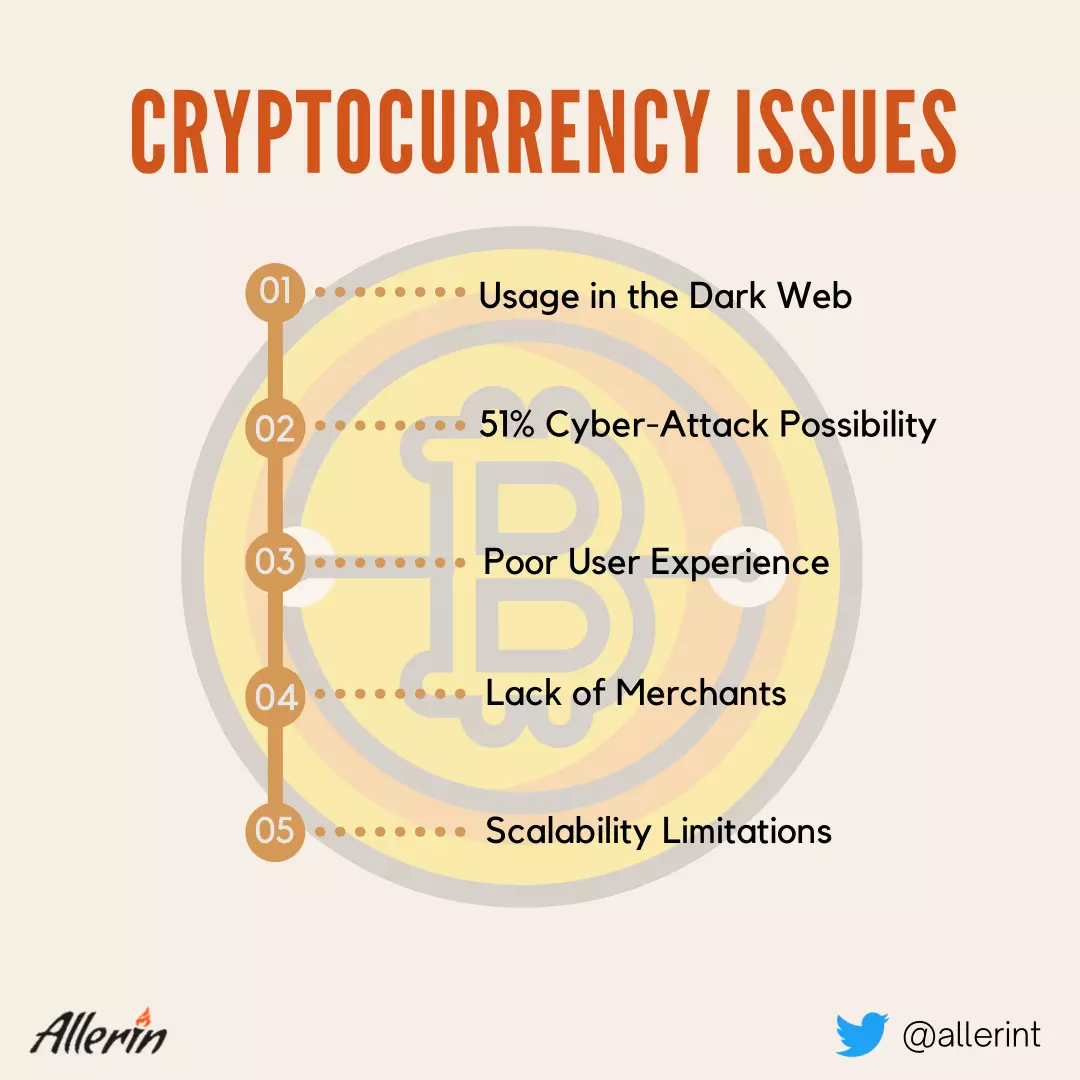 This is a prophecy that you may have commonly heard in technological expos and IT-related presentations or debates over the years. In the actual future, it may even be true, who knows? But, for now, cryptocurrency, the prime application of blockchain in finance, is crippled by a few shortcomings. Some of these shortcomings may have truly nasty consequences while others may simply render the concept of cryptocurrency unfit for widespread usage. Such shortcomings may be related to the technology itself or the process of adopting it for daily use. Ultimately, they are the reason why cryptocurrency is not approved for use by governments around the world. We need to get to the root of some barriers currently standing between cryptocurrency and global adoption. Some of these barriers are:
1. The Links Between the Dark Web and Cryptocurrencies
As we have seen, cryptocurrencies do not have several applications as well as users in the mainstream financial world. However, it is generally used for unsolicited, shady dealings that go on in the dark web. The anonymity and ultradigitized characteristics of any cryptocurrency are two of the main reasons why criminals, terrorists, and other types of shady individuals prefer to use it for transactions in the murky waters of the internet. What's more, there is a unique cryptocurrency type of cyber-attack too. This attack is known as cryptojacking. A comparatively newer threat, cryptojacking involves hackers and cybercriminals setting traps filled with bots and viruses for cryptocurrency owners.
These resources are then used for 'mining' away from the cryptocurrencies of such owners. Unfortunately, such device owners, naïve employees, and network administrators may find it nearly impossible to detect and prevent these types of cyber-attacks. Strong cybersecurity measures need to be taken in order to protect users from cryptojacking attacks. Another example of the dark web's link with cryptocurrencies is the usage of bitcoins to purchase drugs, weapons, and other illegal items on dangerous sites such as the Silk Route, one of the biggest illegal sites on the dark web.
2. The Possibility of a 51% Cyber Attack
A 51% attack is possible if a single user is able to manipulate the data and transactions taking place through a blockchain network. This is possible if such a user somehow gains more computational resources than the other users in a network and uses this added influence to prevent others from viewing data, or to change the verification or approval criteria of transactions as well as other information present in a blockchain. The Ethereum Classic incident is a prime example of cryptocurrency users falling prey to 51% attacks. There are not many solutions to thwart these attacks, in which perpetrators can deviously manipulate a transaction after attaining full control of the majority of a blockchain network's mining hash-rate, and, as a result, no way of even mitigating the losses caused due to them. This is one of the major risks associated with using blockchain in finance for regular transactions.
3. A Less-Than-Ideal User Experience
Bitcoin is one of the most well-known cryptocurrencies that fully adapts the concepts of blockchain in finance. Bitcoin has been accepted in many countries for transaction and possession purposes. Bitcoin provides the blockchain ideal of data and transactional security decentralization as well as user anonymity. Or at least, these are the things it is supposed to guarantee to users possessing or using it to make crypto payments. However, bitcoin does not guarantee real anonymity to its users. Additionally, as we have seen earlier, data security breaches are a scarily real possibility in bitcoins or another blockchain in finance applications. Decentralization is the only quality that bitcoin or other cryptocurrencies can truly guarantee their users. Generally, individuals on the internet, especially older or less technologically savvy people, expect the internet and cryptocurrencies to work in a hassle-free way. However, the presence of complexities and contradictions takes away the ease of use from daily cryptocurrency usage. This tarnishes the user experience greatly.
Moreover, there is also an element of confusion associated with cryptocurrencies. Cryptocurrencies are hugely complex to implement and use on a daily basis. Concepts such as private and public keys, hot and cold user wallets, and other terms need to be properly researched and learned in order to trade in cryptocurrencies. As a result, users may feel that burning their hands in cryptocurrency's complexities is totally not worth it from a financial point of view.
Cryptocurrency-related user issues are still unresolved to a great extent. Concept designers and other people who work in the cryptocurrency business need to hide the complicated stuff in the back end of the process while allowing users to be at ease while navigating the user interface of a bitcoin processing portal. Perhaps with time, this issue will be ironed out and users will be able to attain full satisfaction from their cryptocurrency experience.
4. The Lack of Merchants Accepting Cryptocurrency Payments
As you know, cryptocurrency transactions require buyers and sellers to have certain infrastructural requirements in place to facilitate the entire process smoothly. However, there is a distinct lack of merchants who accept cryptocurrency for transaction purposes on product or service purchases. The relative lack of data security associated with cryptocurrency and a lack of knowledge are the main reasons that keep such merchants away from upgrading their infrastructure to accept the novel payment form. This, in turn, discourages users from possessing bitcoins and other forms of cryptocurrencies thereby stalling its adoption. Additionally, certain users may choose to hold onto their cryptocurrencies rather than spending them as their market value may skyrocket at any instance. Security and volatility issues have caused many merchants to stop dealing with the currency altogether. Common online platforms where users could trade bitcoins smoothly have stopped allowing the usage of the currency for trade citing scaling and safety issues.
5. The Scalability Limitations of Blockchain in Finance
Currently, cryptocurrencies are not particularly scalable. In simpler words, currencies like bitcoin cannot be amped up to conduct several thousand transactions at a given point of time. In contrast, other methods can be 'scaled up' to allow them to carry out more transactions if the situation calls for it. In comparison, bitcoin uses several minutes to create a new block in a transactional blockchain. As a result of its limited reach in scalability, cryptocurrencies can, at times, be exorbitantly priced. Ultimately, bitcoin and other forms of cryptocurrencies find it hard to get any takers. One can hope that, with time, the currency's ability to conduct massive transactions (and several at the same time) can be increased dramatically.
Apart from transactional speed and efficiency, cryptocurrencies also possess size limitations. A block in a blockchain can currently only possess data limited to 10 MB. This limit was placed on a blockchain in order to keep ledgers compact and the time needed to verify them negligible. So, understandably, cryptocurrencies cannot possess larger amounts of data. This shortcoming is responsible for bitcoins and other applications of blockchain in finance to not be preferred for large transactions. If cryptocurrencies are used only for small transactions, then it is not very useful for application in large scale industries and organizations.
Additionally, there are only a limited number of bitcoins in circulation. Similarly, several other forms of cryptocurrencies are limited by production and circulation. So, scalability suffers in these cases and as a result, users, merchants, and even governments around the world would not wish to hold or sell their cryptocurrencies. Due to all these things, highly scalable cryptocurrencies are not openly adopted by all countries, especially the poor ones.
Conclusion
'Blockchain dystopia' is a term loosely used to describe the marriage of the dark web and cryptocurrency. The term is used to describe the sinister uses of cryptocurrencies on the dark web. As stated earlier, the fact that bitcoin and other types of cryptocurrencies (as well as all the applications of blockchain in finance) provide dark web users with a certain cloak of anonymity can allow such individuals to carry out their nasty 'business activities in the purgatory of the internet that is the dark web. Also, there are several types of cryptocurrencies. So, if one of them gets invalidated by law enforcement agencies, malicious entities can use alternative ones for carrying out shady activities.
As we can see, cryptocurrencies have several vices, perhaps even outnumbering their virtues, making it hard for them to be accepted for widespread use everywhere. That is why governments around the world find it easier to ban its possession and circulation than allowing its usage for daily activities.