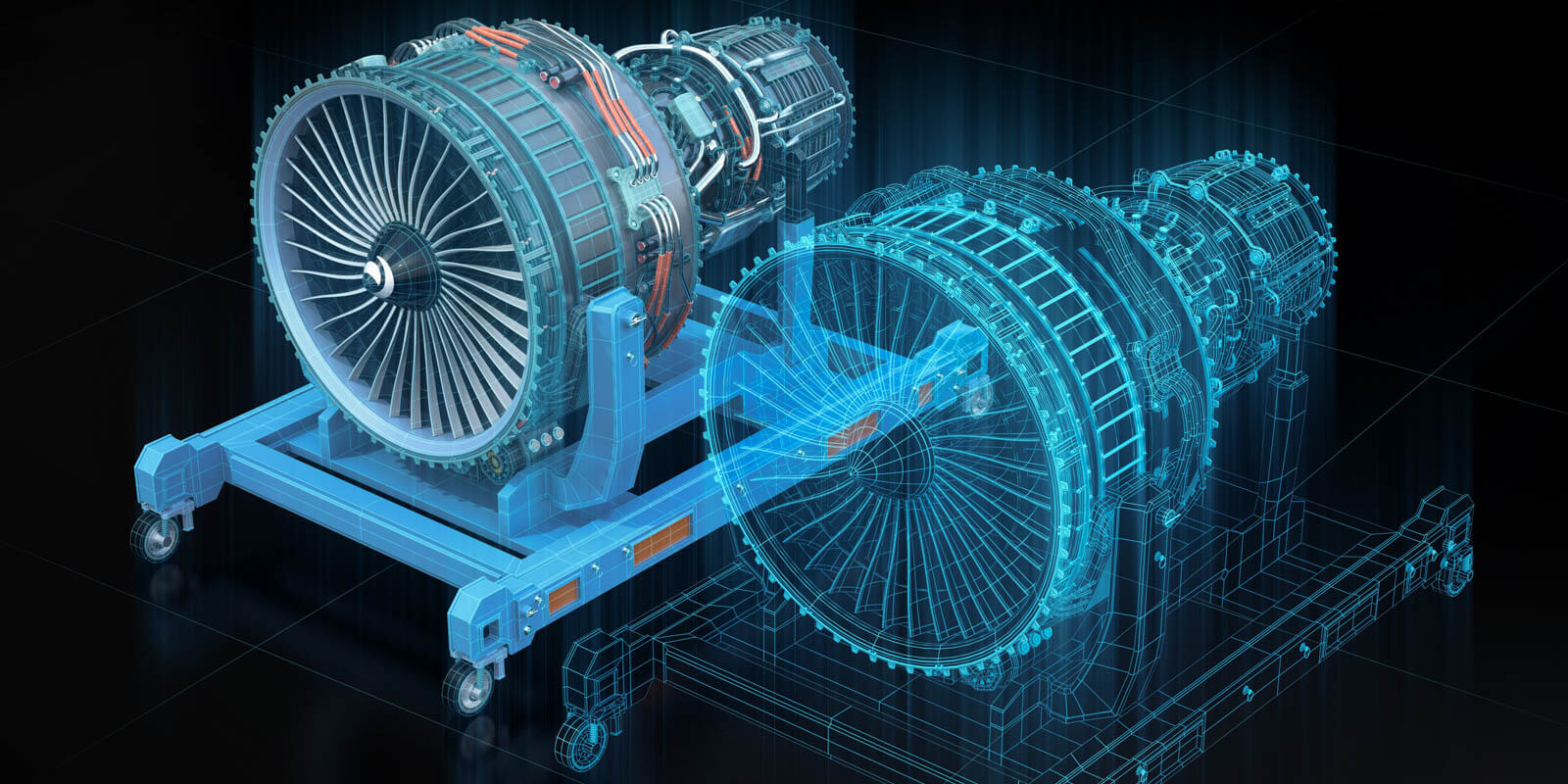 Businesses can test, monitor and validate a product before launch with the help of digital twin technology.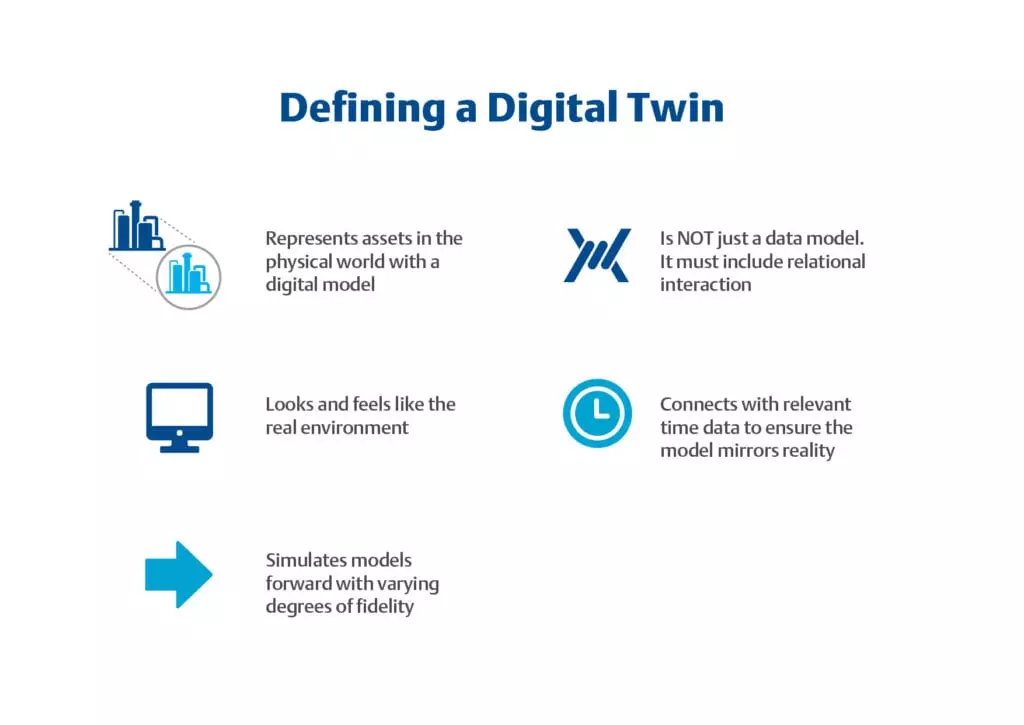 Digital twin enables engineers to identify any process failures before the product goes into production.
Business leaders can develop digital twins that help blur the line between the virtual world and the physical one to offer better products and to enhance customer experience.
Delivering a satisfying customer experience is one of the top priorities for every business. For this purpose, businesses carefully analyze customer journeys and market trends. In the digital era, customer journeys have become even more complex. Right from finding out about a new brand online or through friends and family to posting product reviews on social media, customer journeys can go through multiple stages. Additionally, changing market trends can influence customer experience drastically. Hence, business leaders have to develop complex strategies to enhance customer experience.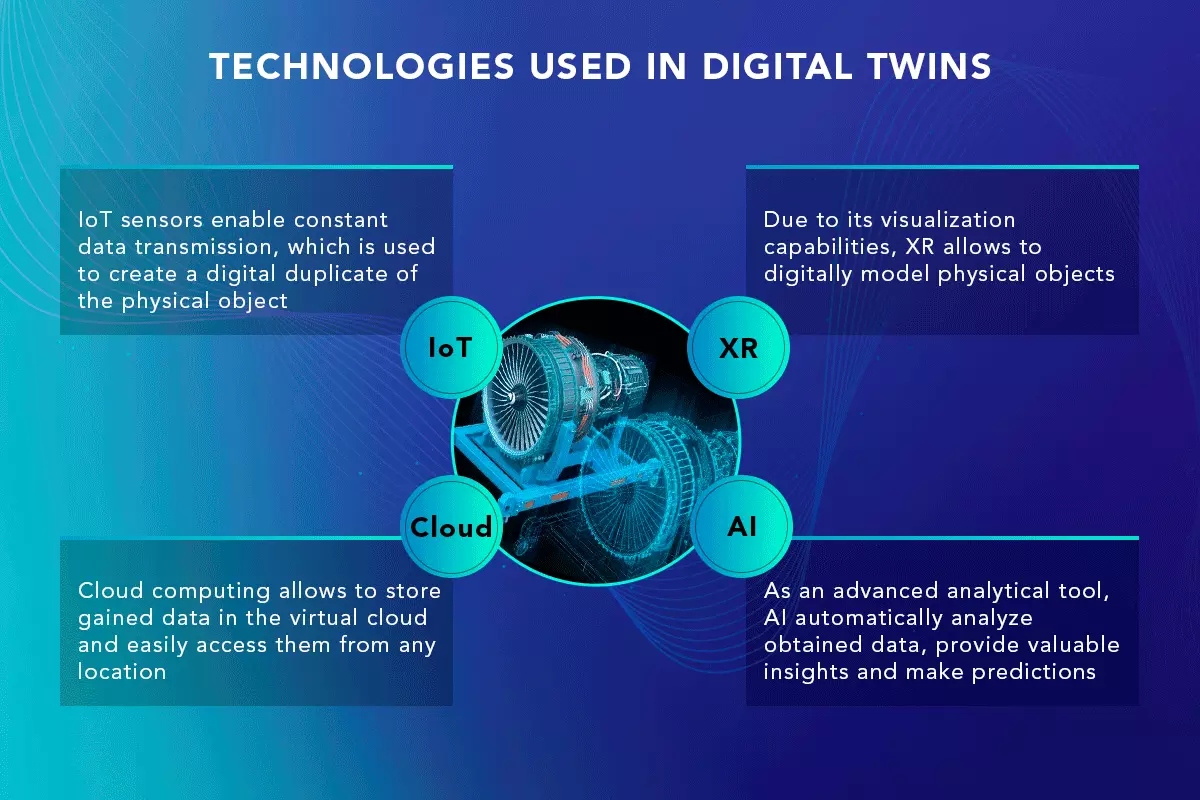 Organizations can develop digital twins to help enhance customer experience. A digital twin is a virtual replica of a product, system, process, or customer that helps businesses visualize various aspects and collect crucial data. Digital twin can be compared to X-ray vision that allows businesses to monitor their products in real-time. Digital twins can be utilized in several industry sectors like retail, healthcare, construction, and manufacturing. Digital twins can be connected to real-world products using IoT sensors to collect vital data. Digital twins can also be generated using customer data to understand behavioral patterns of customers. With the data collected from digital twins of products and customers, business leaders can develop effective strategies to deliver high-quality products and enhance customer experience.
Businesses can adopt digital twin technology to enhance customer experience in the following manner:
1. Advanced Customer Behavioral Analytics
Several businesses collect vital customer data that includes transactional details, social media, purchase history, and personal information. All the obtained customer data can help businesses increase their sales by 85% and gross margin by 25%. Such customer data can be utilized to generate digital twins of different customers. With the help of these digital twins, businesses can gain insights into various customer demographics. By leveraging digital twins, businesses can deliver personalized products and services that cater to specific customer demographics and enhance customer experience.
Organizations can utilize digital twins of customers to predict customer behavior. Digital twins can help analyze purchase patterns of different customers with the help of machine learning, which can be used to offer discounts on certain products. For instance, retailers can track which customers have bought 5 kg packets of sugar and predict when the customers will return for new packets using digital twins. Based on the prediction, retailers can offer discounts on the 5 kg packets to improve their sales. Similarly, digital twins can be used by different industry sectors to increase their sales and enhance customer experience. Also, digital twins can help businesses develop personalized marketing strategies for various customer demographics.
2. Efficient Product Launch Strategy
Launching new products when they are in demand is a necessity for every successful business. Market trends are always changing, which explains why organizations have to launch certain products in a specific time period. An organization has to evaluate its product strategies in case a trending product is launched after the trend has died out. Therefore, business leaders develop effective strategies before launching any product.
Organizations can use digital twins of their customers to identify which products are in high demand and predict market trends. With the help of such digital twins, business leaders can accurately strategize for product launch. Also, organizations can design new products with the help of digital twins. Digital twins can help business leaders understand behavioral patterns and requirements of various customers. For instance, phone manufacturers upgrade their flagship devices every year after analyzing designs and specifications that are trending in the market. Likewise, organizations can design new products after analyzing customer demands and market trends.
3. Enhanced Product Quality
Organizations constantly try to improve the quality of their products to enhance customer experience. Generally, product testing is based on theoretical and historical data. But, the results may not align with the way each customer uses the product. Hence, the traditional approach of product testing may be ineffective in some cases.
Businesses can utilize connected digital twins of products to collect data regarding how a product is being used, its performance in different conditions, components used in production, and maintainability records. All this data can be obtained in real-time using IoT sensors. Using the collected data, designers can develop superior versions of their prototype to deliver better quality and enhance customer experience. Additionally, product testing can include A/B testing, simulations, and what-if analysis based on real-time data rather than theoretical data. With this approach, product testing can generate results that can be compared with real-world conditions.
4. Strong Predictive Analytics
Product or equipment failures can be effectively avoided with the help of digital twins. IoT sensors installed in products can monitor them in real-time. These products are connected to digital twins, helping customer support executives understand whether a product needs proactive maintenance. For example, a connected digital twin of a coffee machine can help the manufacturers track the performance of the machine and identify possible defects. After identifying possible defects, support executives can contact the owner and schedule repairs. Using the collected data, support executives can predict service requirements and lifespan of the product. With this approach, support staff can minimize unplanned downtimes, improve product performance, lower maintenance costs, and increase a product's lifespan. Hence, the utilization of digital twins can enhance customer experience.
Predictive analytics and maintenance can prove to be useful in factories. In this scenario, equipment failures can lead to downtimes and maintenance expenses. Usually, factories conduct regular inspections for their equipment. However, several possible defects may not be visible during inspections. These defects can eventually lead to equipment failures. Alternatively, real-time monitoring with IoT sensors and digital twins can help predict multiple possible equipment defects in their early stages. With this approach, businesses can not only reduce maintenance costs but also ensure safety of their employees.
5. Effective Troubleshooting
In case of faulty machines or customer complaints, product manufacturers usually send technicians to resolve issues. But, scheduling visits can be complicated as technicians have multiple repair tasks lined up or customers may be busy with their own schedule. Such instances lead to delays in the troubleshooting process. Additionally, some technicians may be specialized in troubleshooting certain issues with the product and require further assistance for others. For example, a technician is fixing a laptop and discovers an internal component they are not familiar with. In such scenarios, the technician needs to collaborate with another technician to resolve the issue but such collaboration can be tedious and lead to errors.
Conclusion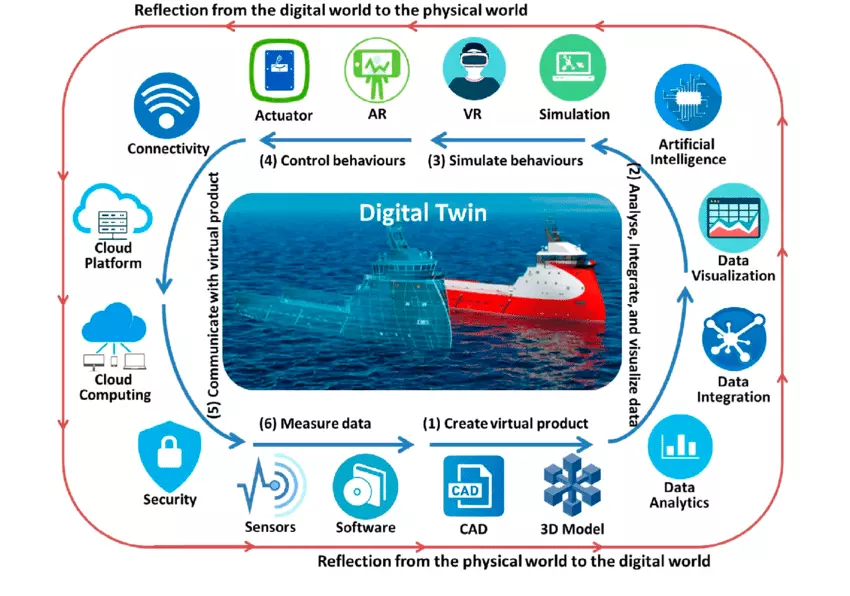 Creating a connected digital twin will help technicians detect faults and interact with products remotely. Technicians can troubleshoot issues on the digital twins and collaborate with customers or on-site technicians to fix them in real-time. With this approach, technicians can reduce delays in the troubleshooting process and deliver necessary assistance without any errors. Also, technicians can detect defective components in advance and carry spare parts for on-site troubleshooting. In this manner, technicians can reduce commute costs that can occur in case a technician has to return with spare parts. Hence, the adoption of connected digital twins can simplify troubleshooting procedures to enhance customer experience. With exponential development of IoT and decreasing cost of sensors, digital twins will be more apparent in several industry sectors. For instance, healthcare institutions can develop digital twins of their patients using wearables to monitor their health and alert them about their medications. Likewise, several organizations can adopt digital twins for different applications that will ensure customer satisfaction and enhance customer experience.