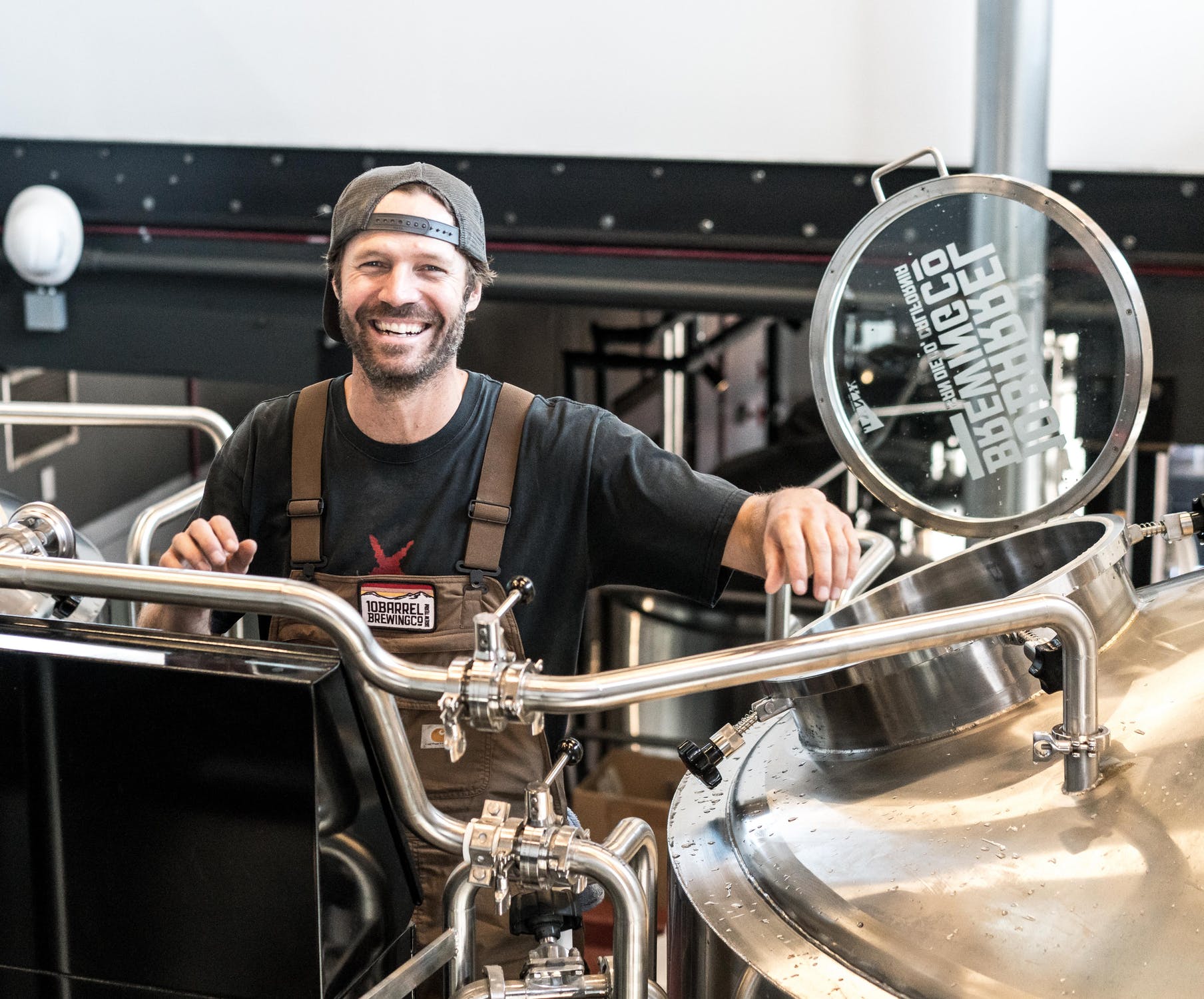 One of the most significant changes in today's work environment is the people or lack-thereof. We've recently looked into whether the modern workplace has a need for an established office. The growth in remote work, the power of personal computers and laptops, plus the growth of SaaS capabilities that expand features and processing power all create a picture that is much more decentralized.
The future of work might be remote when there's no need for direct customer service at a specific location or direct interaction between coworkers. If you're not building something, selling things in a store, or offering direct services like repairs, your workforce can now be global.
That changes how we look at productivity and collaboration. Reach is unparalleled, and our world has gotten a little smaller with the rise of messaging services, productivity tools, task management options, workflows, and project management solutions.
CloudApp's first-ever State of Collaboration Report found that the majority of Millennials and Gen Z "office" workers are actually remote workers each week. And across all office workers, 25% are working from home at least half the time. This changes everything about how we interact with each other and what needs to happen for successful work, growth within a company, and employee satisfaction.
As a follow up to help businesses understand what the change means, CloudApp created the first ever State of Productivity infographic to see what's disrupting the way we work together. Give it a look and then keep scrolling for a deeper dive into a few conclusions we can draw once we know about time wasters and generational preferences.


Productivity Trends: Adapt Based on What Gets in the Way
For the Productivity Trends report, CloudApp asked about what gets in the way most. This Workplace Productivity infographic provides a detailed look at all of our responses and how they differ based on age and gender, but we've got some fascinating threads running through it all.
First and foremost, other people can break us out of our productivity zones, possibly because they interrupt the way we want to collaborate. There are two main ways this occurs: direct interactions in the office and spending time on social media. Together, these make up the biggest time wasters for more than half of your office.
What's interesting is that the thing people view as a timewaster can be what — and I'm very much generalizing here — the generations did not grow up with most. So, Baby Boomers are struggling with social media and the Internet as the interrupting force. Social media and even channels like Slack pull them away from the direct, face-to-face interaction and collaboration that they prefer and used most during their initial working years.
Millennials tend to find chatty coworkers as the biggest interruption. We're familiar with the tech and have used it for extended periods — reaching way back to the days of AOL Instant Messenger, Yahoo Groups, and Live Journal — in ways that allowed us to control how and when we responded.
Messaging-based tech, which the workplace has adopted, still has that element of control, even in your email. The chatty co-worker at the desk or constant pinging within a chat service can break the flow and introduce disruption.
This same thought-approach to tech may also demonstrate why Gen X is nearly 4x more likely to use video conferences to communicate. Technology has been central to their workflows and operations, especially around collaboration, but initially there was a significant need for direct human interaction to operate right alongside that technology. Gen X is our hybrid group because the significant dynamic changes in communication technology were occurring as they were entering the workforce.
Meetings and Productivity Trends: The Need for Smarter Collaboration
We always hear that meetings get in the way of productivity, but looking over our data, there's some nuance there.
Bad meetings are a drain, but good ones don't have to be. In fact, 60% of people prefer to collaborate visually. That stat means that a meeting using tools like video conferencing can be worthwhile when people are truly collaborating and engaging, not just listening to long lists.
If you want to avoid the meeting brain drain — which 25% of men say is the biggest timewaster in the workplace — then you might need to train or restructure so that the majority of meetings are interactive and collaborative.
You don't need to throw out everything, and meetings reviewing policy can be the right place for people to learn about your company and clarify values or requirements. The goal instead is to make the meeting enjoyable and to open it up for people to feel involved.
And, 94% of your office workers say collaboration with their team is a top workplace priority. That includes all the time they spend in meetings!
Think about the best interactions you've had at work. Some might happen in meetings while others occur at a desk, grabbing a cup of coffee, or even on a Slack channel where people are allowed to share hobbies and interests. Work from this list to find the elements you've enjoyed and found engaging and try to structure your meetings with a similar feel.
Workplace Productivity 2020: Treat Employees Like Customers
There's a lot to glean from the report and infographic. An interesting point that stands out is how people's preferences for the way they communicate and how they interact works across most situations.
Generally, our preferences for engaging with a coworker or a company run along the same lines. This means that Millennial and Gen Z preference for live chat and text support is relevant for teams and purchases. Baby Boomers and Gen X want to jump on the phone with support 40% more than younger generations, which also is seen in how they interact with each other.
So, we expect to see workplace productivity 2020 trends to fall in line with customer service 2020 trends. When you learn what your customers want and break it down by demographics you have in the office, you'll likely understand how best to support your teams.
The movement toward online customer support has been slower than expected, and so has online team support in the workplace. People are staying in the workforce longer, and that is extending some of the push for phone and in-person support. Generational shifts may show a slow march to digital solutions, but for now it remains essential to give customers and team members multiple ways to connect.
Building Visual Work
The growth of remote workers and expanding generational differences will cause offices to need to start thinking about work in new ways. An area you may want to focus on initially is how you make your work more visual and visible.
Remote teams can become troublesome to manage when it is unclear how tasks are completed and if a project is ready to move on to next steps. Lean operations and efforts like SCRUM will likely stay in use because they set many clear goals in small steps. Even if the habits are lost over time — such as some organizations moving away from the "sprint" practices — the needs may not be.
Outside of management practices, you'll want the technology that allows for the visualization of projects and progress. This might be more use of messaging that can contain screenshots, such as Slack, or adopting central hubs that combine chat, email, newsletters, and other technology. Luckily, there are endless options to manage remote teams. This article from SnackNation analyses some of the best online collaboration tools to help increase team collaboration and workplace productivity.
There's no guaranteed mix for everyone, and distinct groups within an organization may have their own requirements for different technology. Your stack is about to change, so look for early signs when the need arises.
Using Video to Boost Productivity
There was one startling statistic that stood out to us in our Video Trends Report from earlier this year. Video is playing a much more significant role in both what we do and what gets in our way.
Gen Z was the biggest group to highlight with 40% saying that they watch more than 5 hours of YouTube and other social video content each week, impacting their productivity. About 20% will watch more than 10 hours a week. Some of this is happening during lulls, and other times might be coping mechanisms for people to help deal with a little stress.
At the same time, they're sharing more and communicating via video, with plenty of shorthand. Gen X loves video, too, though it is dominated by video conferencing software like Zoom and BlueJeans.
So, video is a tool that your work audience is willing to engage with, and so it should be something you're leveraging. Your people are eager to create and share videos, use it to collaborate, and keep track of elements in workflows and to-do lists.
More than half of your entire staff would collaborate more and be more productive if they had visual tools. This number climbs to 60% for Gen Z and Millennials, the people who have the most to learn in the average work environment.
Power-up your team with easy video editing tools like CloudApp that integrate with the channels and services your teams use. By working with Zoom and Slack, it's never been easier to share visual communications too.
CloudApp gives you everything you'll need to become more productive by capitalizing on the way people want to communicate and then turning these videos and other elements into training when you're ready to bring on someone new. Make GIFs, annotate images, capture video conferences, and add the right context to everything on screen with a free trial today.‍