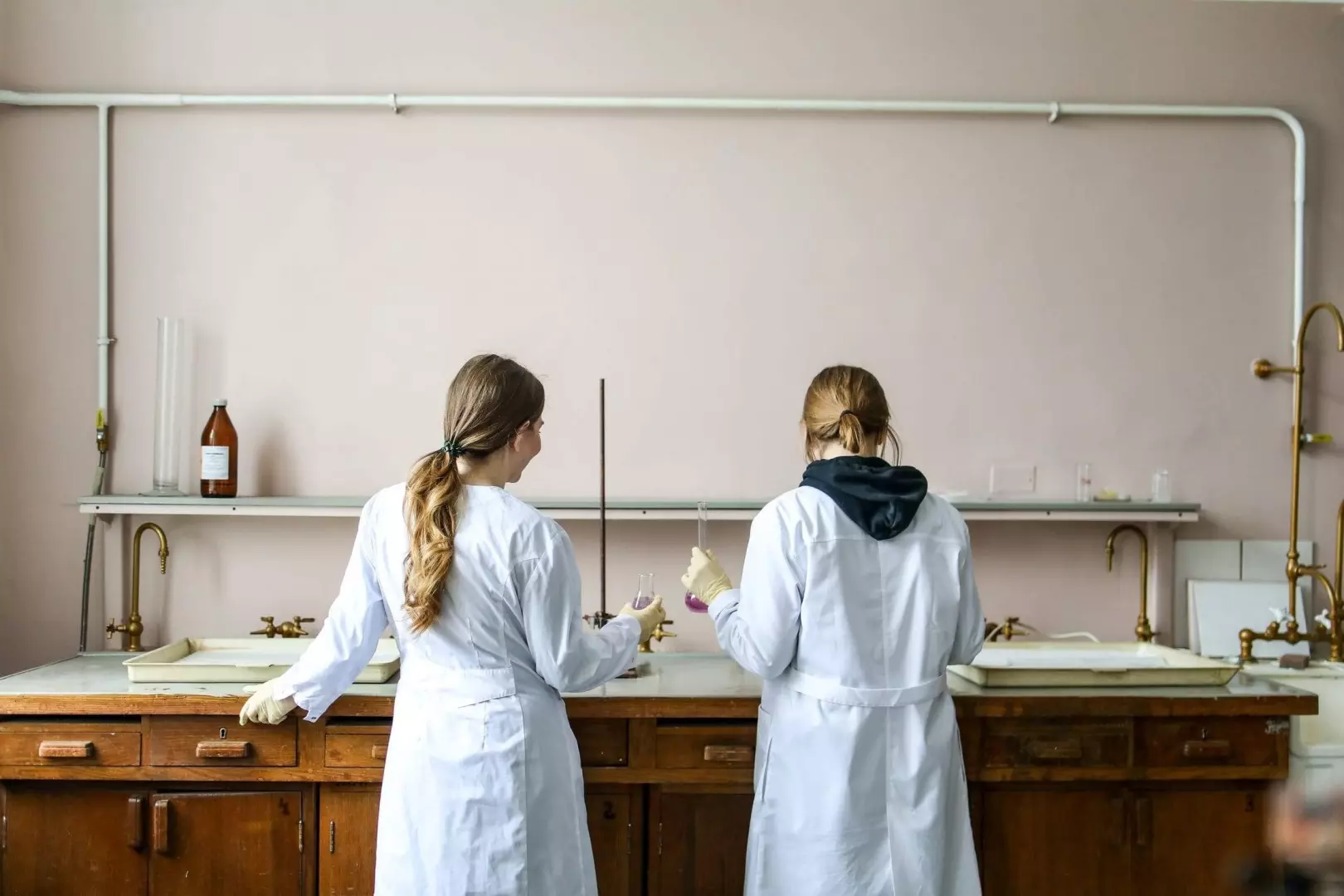 Are you or your clients guilty of 'disinnovation'? It's not a new word, but it is one that is probably not given enough prominence in the quest to drive improvement and progress.
Disinnovation is the act of immediately and prematurely ceasing to innovate after a serious setback. Or, in short: misunderstanding the nature of failure.
Most presently, disinnovation can be found poisoning the well of progress with respect to our handling of our climate change. Potentially workable solutions have been tainted by previous failures. Ideas with promise are permanently compromised by temporary defeats.
When disinnovation occurs, three things are happening. First, there is undue focus on the 'who' of the failure and not the 'why'. We see hand-wringing, pearl-clutching and finger-pointing. Blame is apportioned. Stakeholders demand a response. Action must be taken. Things get political, quickly.
Second, thinking immediately becomes dangerously short-term. There is a total failure to envisage a future life for any innovation or technology beyond its current, yet potentially solvable blockage. Somewhere in an 'Alternative 2021' lives have been transformed by a particular technology because its innovators persevered past failure and into learning.
Third, there is temporary amnesia over the way innovation works. Innovation is fundamentally about failure, which is why Edison purportedly said: "I have not failed. I've just found 10,000 ways that won't work" and Elon Musk said: 'If you're not failing, you're not innovating'.
Reactions to failures are perfectly understandable. Generally speaking, the more serious the failure in the eyes of its observers, the more likely disinnovation is to occur. Matt Ridley in his book How Innovation Works, talks about the most prominent and serious case of disinnovation: Nuclear Power. If you are immediately flinching at its mention, you are in danger of proving his point.
Nuclear Power has long been a dirty word. But its potentially game-changing contribution to any climate solution is mired by high profile failures, most prominently Chernobyl. We've all seen the circling helicopter footage, wending its way around the melted reactor. It is perfectly reasonable to understand why the catastrophic event of 1986 could knock the viability of such a technology. The fallout was both actual and political. Lives were lost, skies were polluted and, ultimately, regimes fell. Furthermore, Hollywood sought to trade on this new cultural shortcut, with films like Superman IV [with its bad guy 'Nuclear Man'] through to Naked Gun 2½ [with its nuclear industry corporate villain] cementing nuclear's reputation as a deadly fuel.
But, as calamitous as the accident was, what followed was a global reaction that misunderstood the nature of technology and innovation. As this TED Talk from environmental activist and self-confessed 'hippie' Michael Shellenberger demonstrates: we're only understanding now that using Chernobyl as a reference point for the viability of nuclear power is like using grainy black and white film of some deadly 19th Century flying contraption as a way into understanding the viability of flying. Iterations of technologies that are either misused and abused, or early and thus dangerous are not representative of its final form, if we are allowed to learn from our mistakes.
Indeed, environmentalists so far to the political left that they've fallen off the planet, like George Monbiot, are vocal advocates for nuclear power on the basis of the burgeoning evidence: that the technology is constantly improving; that nuclear power is safer and more reliable than ever before; that it is now nearing carbon neutrality versus many other solutions. Yet the handbrake applied in the aftermath of Chernobyl put us 25 years behind potential solutions to any nuclear shortcomings, and 25 years behind workable solutions for climate change. Naturally, this is understandable. We would never, ever want another environmental atrocity such as Chernobyl. But to denigrate a technology in the short term, could lead to even more damaging implications in the long term.
But if you're not sold on nuclear, and I totally understand if you are not, then there are many more examples of disinnovation hampering progress towards carbon neutrality. Take The Hindenburg. The iconic photo below captured the moment the airship's highly volatile hydrogen gas fuel erupted into flame. In 1937, the nascent airship industry promised a new, safe, and graceful form of transport, but the incident saw hydrogen's reputation immediately disappear in a giant fireball.
In reality, hydrogen is no more flammable than other fuels yet its rehabilitation has been years in the making. Before the maturation of EVs, hydrogen's use as an alternative to petrol in vehicles was frequently stymied by outdated prejudices, with research showing customers steered clear assuming their family cars would also go the way of The Hindenburg. Now, after 100 years of being much-maligned, we are only just starting to seriously reconsider zeppelins as a form of clean alternative to conventional aircraft. But there's nothing like an iconic image of failure to set a technology back by decades, it seems.
And now to today. Or perhaps, I should say, the danger of disinnovation tomorrow. The new Space Race faces criticism of insane profligacy and irrelevance to everyday citizens, not to mention three deaths at Virgin Galactic in a quest to send a billionaire into space. But again, critics seem to miss the long-game. It starts with billionaires indulging their fantasies, but it ends in the democratising of space as an alternative to Earth. As happened with the aviation industry. And the car industry. And the mobile phone industry. Lab-grown meat may be a future flashpoint, too. Critics may cry 'Franken Foods' and will talk about the extortionate price without perhaps appreciating the move away from over-reliance on meat, and attending globally to the loss of farmable land. And finally, Nuclear Fusion. Potentially, our saviour: abundant, clean energy for all. Yet opposition is already growing because of high-profile failures decades old.
Now, this is not to say that no unspeakable tragedies have occurred in the name of progress. This is not to say that given enough time every technology bends naturally towards the 'good'. This is not to say every innovation will save the world. This is not to say that anything irresponsibly dangerous is worth a shot if we can learn from it.
But it is a lesson in understanding the nature of failure. If a technology or innovation is not given a fair crack of the whip, or ample time to improve and flourish, it is destined to remain in the imagined alternate future timeline where our 'mirror-selves' reap its benefits - yet we, in the real world, do not.
Is disinnovation also relevant to the world of brands? Yes, it is.
In business, to countermand this prevailing orthodoxy, we need to instill the idea that there is nothing wrong with failure. Only the inability to learn anything from it. Often risk averse businesses and brands are not brave enough even to experiment, feeling nervous at the thought of any efforts being seen to fail on 'their watch', let alone introduce a programme of test, learn and iterate. The system seems designed for departments to boast about their achievements in boardrooms, not share their failures. Employee reviews are based on tangible successes, not on gaining knowledge or gathering learnings. This breeds an aversion to risk and a fear of innovation in the truest sense.
There are already many obstacles to innovation - budget and bureaucracy being among the most obvious - but also we must highlight disinnovation. If you want to innovate, you must not only ask: 'what have we never done before?', but more crucially: 'how will we progress past failure when it occurs?'
Innovate. Don't disinnovate. Ask yourself: what will you fail at today?