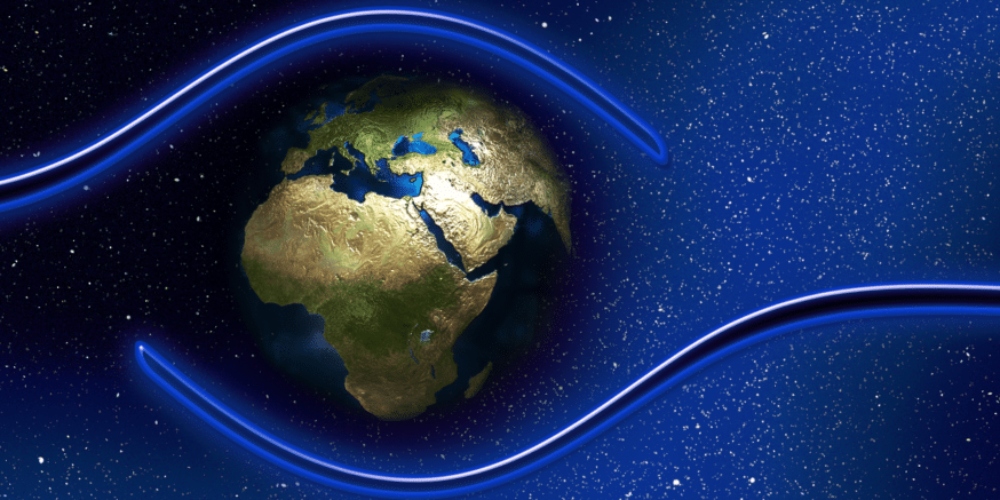 Green blockchain plays a key role in fighting climate change by managing clean energy solutions and enabling enhanced automation.
The use of electricity by bitcoin and other similar blockchain networks has drawn them into a more extensive discussion about sustainability in recent months.
With plans for carbon offsets, green blockchain and cryptocurrencies may hold the key to decreasing the carbon footprint of money and other valuables.
Blockchain and cryptocurrencies have existed for slightly over a decade. One of many cryptocurrencies, bitcoin became a highly sought-after global trading asset during that period. Early adopters have used a lot of energy, both literally and metaphorically, to get to this stage. There are several environment-friendly ways an energy-efficient green blockchain can be used. In comparison to bitcoin, many cryptocurrencies promote their energy efficiency. You may use Terrapass' carbon offsetting schemes to counteract cryptocurrency mining, or you could buy Terrapass Coins to offset carbon via the Ethereum network. New research released by the World Economic Forum and PwC at the Global Climate Action Summit in San Francisco address how blockchain can assist environmental concerns.
How Green Blockchain Plays Its Part in Fending Off Climate Change
It is undeniable that blockchain mining technology consumes enormous quantities of electricity. When comparing the costs of manufacturing and circulating currency, this is very evident. But there are ways we can tackle climate change and other environmental challenges: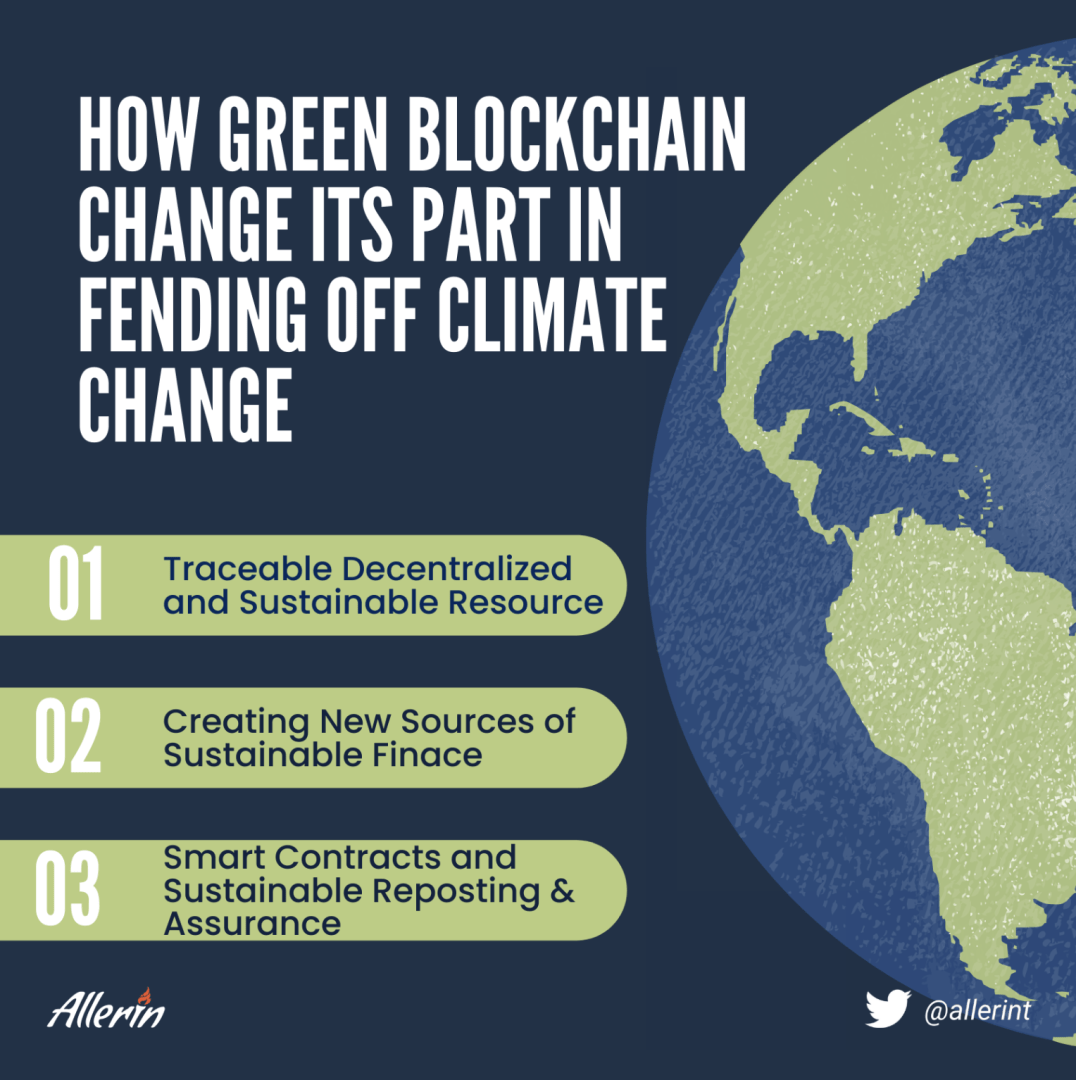 Decentralized and Sustainable Resource Management
Blockchain can support a transition to decentralized, clean and resource-efficient energy at a large scale. Blockchain-enabled systems allow for better informed and even decentralized decisions on managing those resources or the overall design. This could include traceability and certification of renewable energy sources, peer-to-peer trading, dynamic pricing, and improved demand-side balance. Traceability may become a significant instrument to promote the generation of renewable energy as global environmental consciousness grows.
Creating New Sources of Sustainable Finance
Access to financing could be revolutionized by blockchain-enabled finance platforms, which could open up a whole new class of potential investors for projects that solve environmental issues. More broadly, blockchain can help a system migrate from shareholder to stakeholder value, as well as from traditional financial capital accounting to accounting for social, environmental and financial capital.
Smart Contracts
Blockchain has the potential to allow businesses to better monitor, demonstrate and improve their performance while also helping consumers and investors to make smarter judgments, revolutionizing sustainability reporting and assurance. Smart contracts could be used to automate data collection and administration (for example, greenhouse gas emissions) to gain real-time, reliable data and reduce fraud.
Conclusion

While blockchain has the potential to become a powerful foundational technology utilized across a variety of industries to address several challenges, it is still in its early stages. While green blockchain-based solutions have a lot of promise, the technology is also surrounded by hype. It is not necessarily transformational for the environment on its own. When paired with other emerging Fourth Industrial Revolution technologies like AI, IoT, drones, 3D printing, and biotechnologies, the potential of blockchain to assist tackle environmental concerns can be multiplied tenfold.