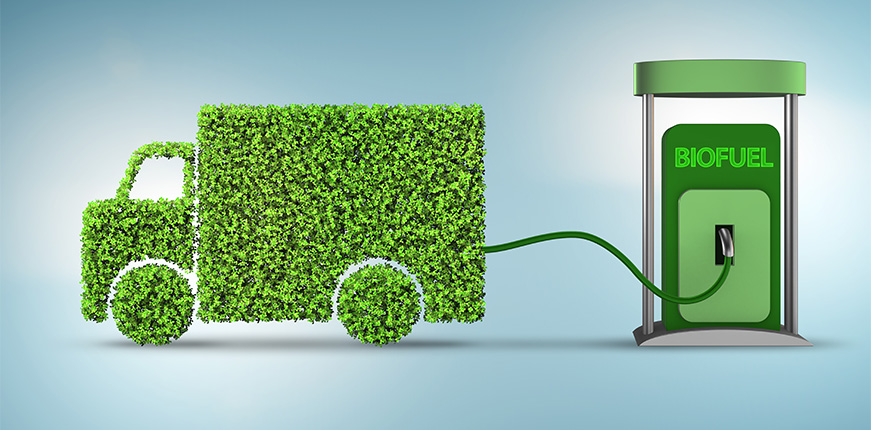 Industry professionals have long been interested in how biofuels for transport could cut carbon emissions.
Recent research has allowed exploration of new methods of biofuel production and sourcing could make it a more feasible and widespread option. But how likely are we to see biofuels as a frequently chosen alternative to fossil fuels?
Researchers Get Promising Results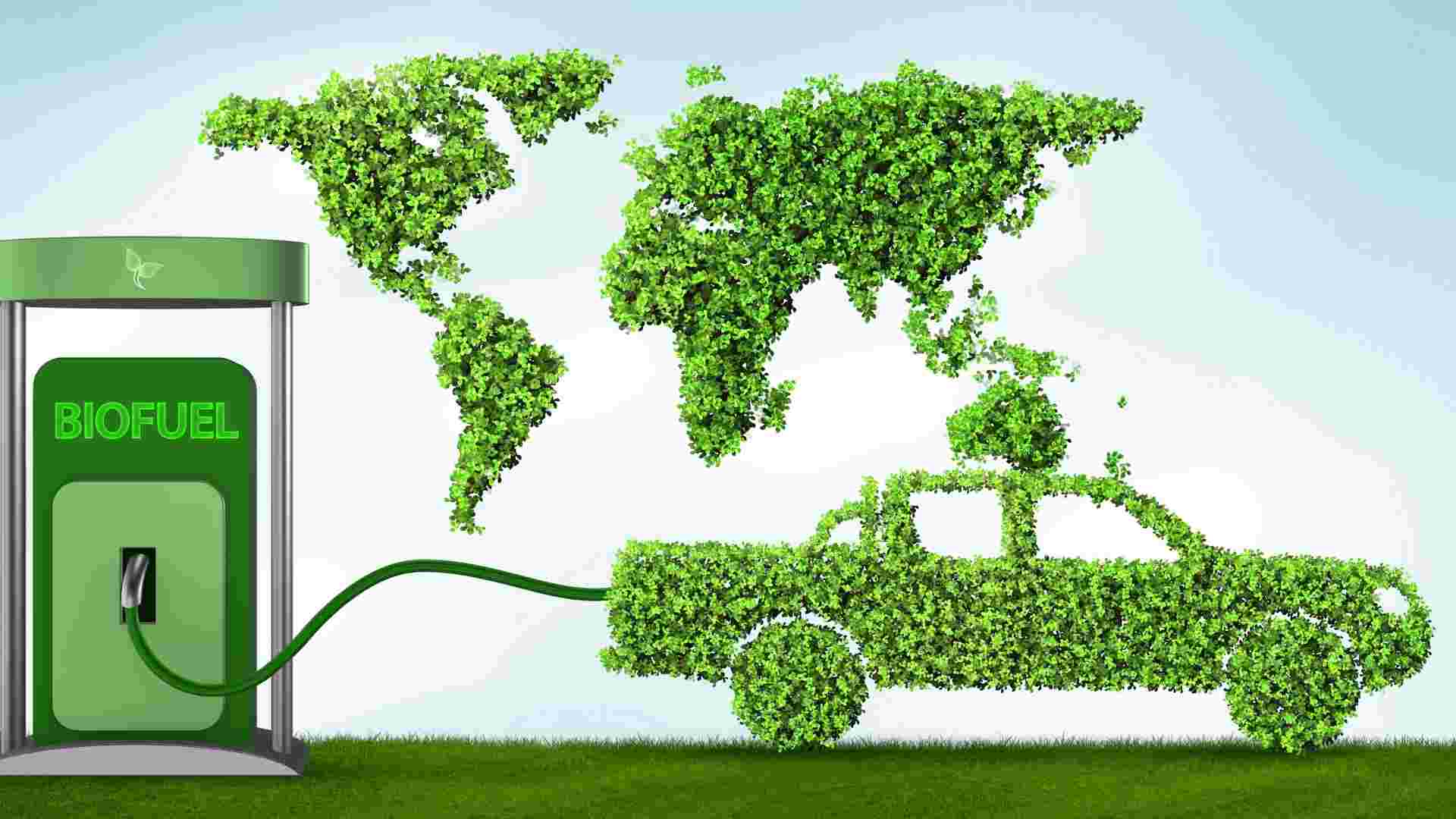 Early evidence of biofuel's potential often gets noticed in scientific labs. While the outcomes achieved in those settings do not always mirror what will happen in the real world, more development can ensure they will.
Examining the Usefulness of Switchgrass
An interdisciplinary team at Colorado State University examined current and future carbon-negative biofuels by studying the carbon flows in biofuel systems and comparing them to those associated with grasslands and forests.
John Field — lead author of the study — admitted that many challenges have arisen regarding making biofuels commercially viable. However, he identified switchgrass as a leading candidate for the sustainable production of the plant materials used for biofuels.
More specifically, Field said approximately 50% of the carbon in switchgrass could become a byproduct used for carbon capture and storage. Moreover, the resulting high-purity carbon dioxide byproduct would not require intensive separation or cleanup processes before people store it underground.
The research also involved three case studies of switchgrass use for cellulosic ethanol production in the U.S. The per-hectare switchgrass mitigation potential was approximately equal to reforestation and several-fold greater than grassland restoration. The team believed it would be particularly helpful in areas where planting more trees is not an option for CO2 mitigation.
Researchers Tackle Cost-Related Problems
Biofuels for transport will only become feasible if people can identify reliable and low-cost ways to produce them. Fortunately, researchers are working hard on the cost-related aspects.
An Ohio State University team worked on a less expensive and more straightforward method of making the so-called "helper molecules" that turn the carbon from cells into energy. They accomplished this feat by creating an electrode of layered nickel and copper. Those involved said this innovation could make it easier to produce biofuels and other bio-based products at more reasonable costs. Then, individuals with the authority to choose these options could find them more appealing.
Lab results suggested this method could halve the costs of butyl alcohol. For now, that's not a common biofuel due to its associated expense.
Another case of efforts to bring down the cost of biofuels came from the U.S. Department of Energy and the Joint BioEnergy Institute (JBEI). The team focused on making plants themselves produce some of the necessary bioproducts during their natural growing processes. Then, energy producers could extract those materials and use them to make fuels.
The group began by searching for bioproducts that are already frequently studied and effectively produced in plants. They then created simulations to determine the processes needed to extract those materials for an ethanol refinery.
The results were surprisingly positive. For example, harvesting 10 metric tons of sorghum biomass from 1 acre of land would only require harvesting about 130 pounds of limonene from it. Researchers clarified that the low target levels required could offset bioproduct recovery costs and make biofuels for transport and other applications more financially feasible. However, they confirmed the need to diversify production options to avoid the market becoming flooded with a single product.
What Are the Possible Downsides of Biofuels for Transport?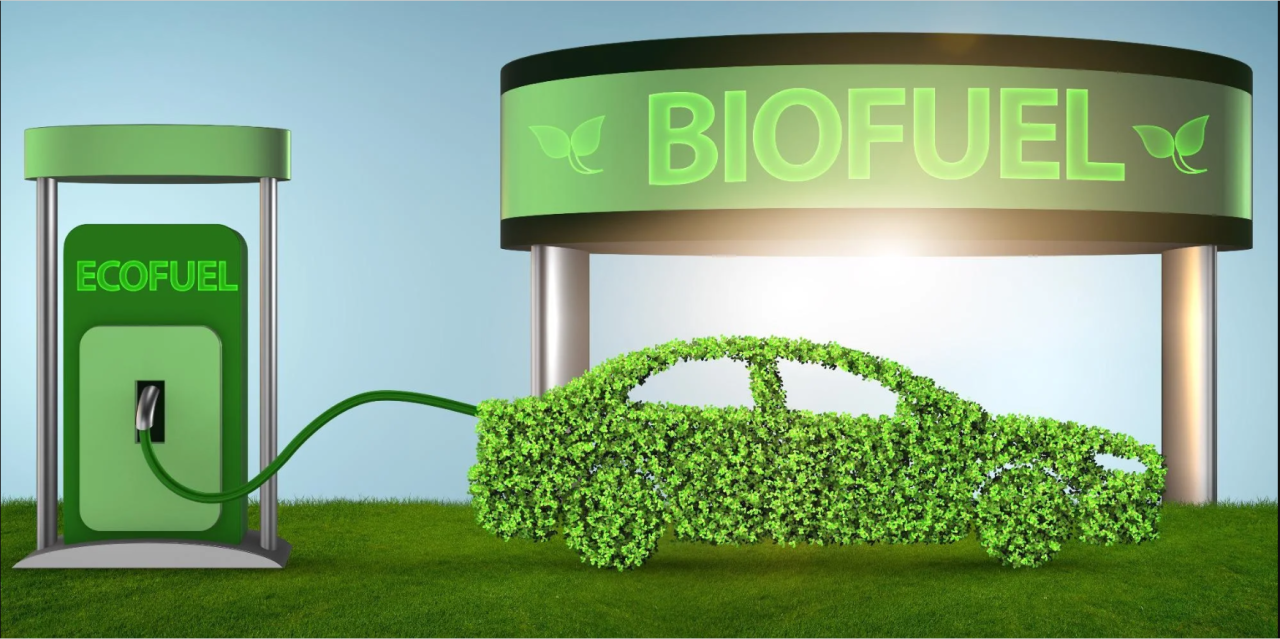 Despite exciting achievements, researchers studying this area recognize that numerous obstacles remain before they can reach widespread commercialization. Increased biofuel utilization could curb resource waste and emissions. However, some people warn of the potential unintended consequences of ramping up biofuel production.
One study suggested the land used for biofuels in Europe could feed 120 million people. Alternatively, if people returned the land to nature, that approach would create carbon sinks that would capture twice the amount of CO2 as the change associated with switching cars to biofuels. Those behind the study argued that using the land for solar farms would be overall more efficient and planet-friendly.
In another case, mining company BHP tested a hydrotreated vegetable oil and diesel blend for heavy equipment at an iron-ore mine. However, James Hopeward, a University of South Australia associate professor, commented on the effort and showed reservations.
He suggested it's not necessarily the best option. That's because renewable diesel production has an environmental footprint 10 times larger than producing the energy on wind or solar farms.
Real-Life Examples of Biofuels for Transport
While exploring applications of biofuels for road and rail transport, people must keep in mind that they probably won't find a single, all-encompassing solution for biofuels and that biofuels are not the sole option for improved sustainability.
For example, more than a dozen U.S. states mandate zero-emission vehicles. Such requirements contribute to a greener planet, too. That said, there are plenty of encouraging trials surrounding the use of biofuels for road and rail transportation.
Truck-Based Biofuels Progress
Ongoing trials suggest the most significant potential for biofuel usage may lie in truck transport. Consider how U.K.-based Eland Cables — which has 50 heavy-goods vehicles — switched them from diesel to a sustainable form of hydrotreated vegetable oil. A representative said that change caused an approximate 90% reduction in CO2 and other harmful emissions.
Elsewhere, a company called ClearFlame Engine Technologies uses heavy-duty compression ignition engine modification that allows customers to change diesel-running vehicles to those powered by numerous plant-based fuels, including ethanol, methanol and ammonia.
The company's first trial centered on using fuel-grade ethanol in a Class 8 truck. The results showed this swap could reduce a fleet manager's total cost of ownership by 30 cents per mile. It would then take less than a year to recoup the cost of the engine changes. Consumers will be more open to the option when they know they'll begin seeing a return on their investments sooner.
In Ireland, parcel service DPD changed its trucks running domestic-line haul routes to biofuel. Executives estimate this change will cause an 87% reduction in line-haul emissions compared to the company's 2020 figures.
Logistics companies and other entities firmly reliant on truck transport are ideal candidates for biofuel tests. They put trucks through regular and ongoing exposure to real-world elements, which will show whether biofuels are worthwhile possibilities.
Biofuel Efforts and Train Operators
Progress is also occurring in rail travel with biofuels for transport. Germany's Deutsche Bahn emerged as a leader in this area by switching 57 of its regional trains to biofuels. The respective filling station used by those trains will eventually have a 1.3-million-liter capacity that other operators can also use.
Representatives expect this change to result in the regional trains showing a 3,700-ton reduction in emitted CO2 across two rail networks, equalling a 90% improvement. They also plan to switch other trains to biofuels to get even more sustainability benefits.
Another European test involved the National Society of Railways of France, which switched 15 regional trains from diesel to rapeseed. The organization then ran the converted trains approximately 3.5 million kilometers to test what happened. The outcomes indicated a 60% drop in CO2 emissions and a halving of nitrogen oxides and particulate matter.
These results caused authorities to decide to keep running biofuel-powered trains on one of the tested lines. They'll also consider the feasibility of expanding the test to other rail lines soon.
In Japan, JR West signaled a major commitment to biofuels by announcing it'd transition all its diesel trains to that energy source by approximately 2030. Company trials are underway to test the fuel's efficiency and other performance aspects during real-life usage. However, the business won't start the switch until fiscal year 2025. Even so, diesel trains comprise 7% of the fleet, which is notable.
Keep an Eye on Biofuels for Transport
While it's still too early to know whether the companies and researchers involved will maintain or increase their biofuel investments, it's hopeful that such real-world trials are happening. If future ones show as much potential as those discussed here, people in positions of power should feel more confident about embracing biofuels and supporting further research into the matter.
However, since so many of the relevant attempts are still in development, people must view biofuel as only part of their environmental sustainability plans. Work that looks great on a small scale could prove too cumbersome or expensive to scale up to the necessary levels for commercial viability.
It's also essential for people to keep an open mind. Even work currently in preliminary stages could become game-changing for the world and its energy usage. The widespread application of biofuels for train and road-vehicle transport is not a short-term goal. Meeting that milestone could take years to achieve. However, as these results show, current progress provides plenty of reasons to stay hopeful.