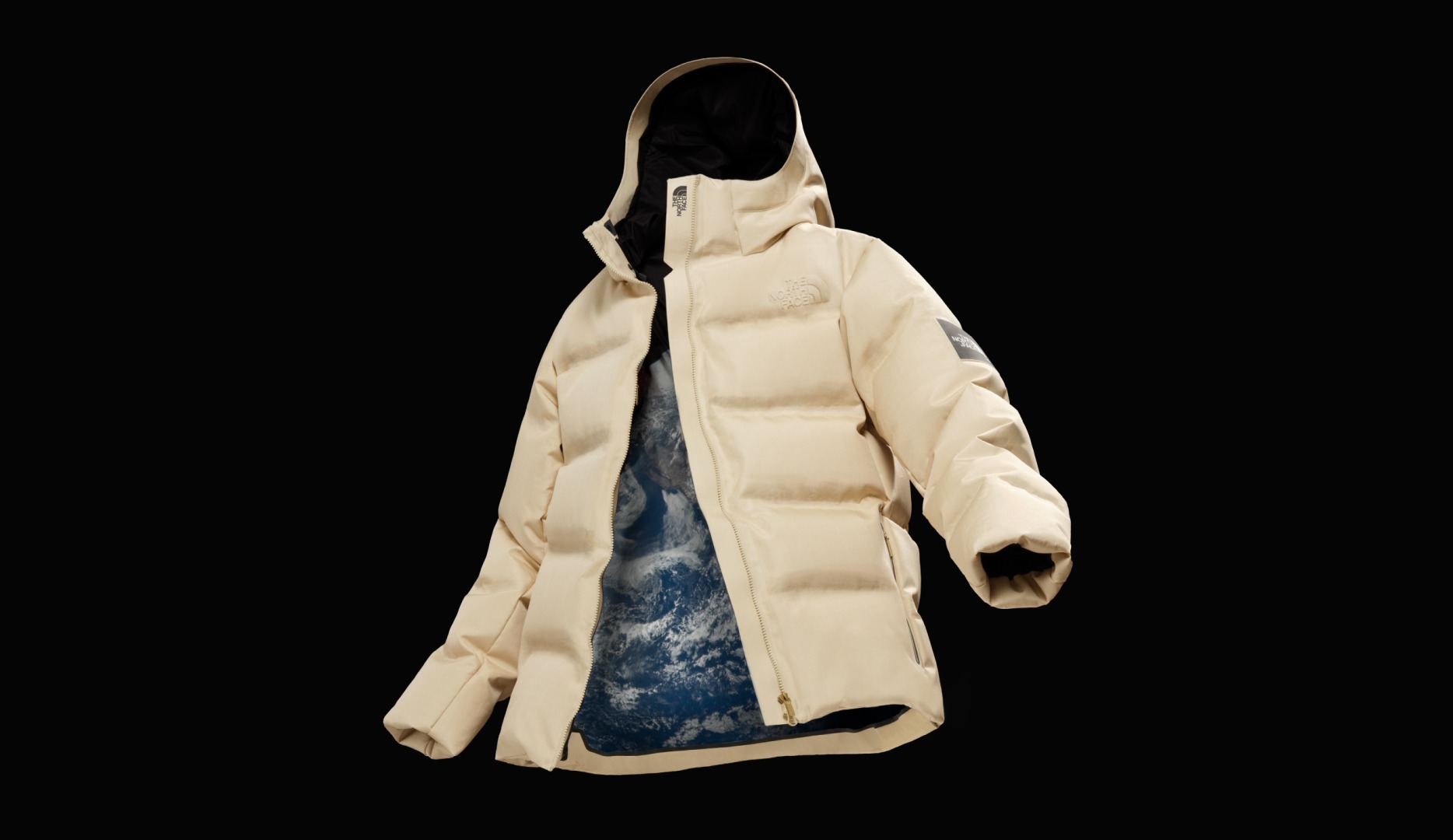 Spiber Inc. is designing innovative products including sustainable alternatives to wool, cashmere and denim.
The company started making a spider silk replica in the lab and has since spun out to create unique clothes.

Spiber has partnered with couturier Yuima Nakazato to create breathtaking garments from microbes. The work pictured below is part of his collection. Spiber's trademarked fiber, Brewed Protein, has been used in limited edition collections with brands including Japanese streetwear label sacai, outdoor apparel specialists The North Face, a VF Company and just recently PANGAIA presented the first biofabricated hoodie.

The biotech company creates webs by spinning liquid protein into silk. Having successfully produced the spider silk alternative, Spiber went on to develop a range of Brewed Protein fabrics by altering the protein sequence. Spiber's fibers are made by fermenting water, sugar and nutrients with specially modified microbes in steel tanks, similar to those used in beer making, to produce protein polymers.

Spiber's biodegradable textiles are predicted to generate just one-fifth of the carbon emissions of animal-based fibers. The company currently uses sugarcane and corn for its fermentation process - crops that use large volumes of land and divert food resources. To resolve this, Spiber is developing a process that will convert discarded garments made from natural materials like cotton into the sugars needed for fermentation.

Spiber has raised around $783 million from investors. This funding will allow the company to expand beyond its pilot plant in Japan - opening a small plant in Thailand later this year, and a larger facility in the US next year in a partnership with food processing multinational ADM.

Spiber isn't the only company taking inspiration from arachnids. In 2016, adidas incorporated AMSilk GmbH's Biosteel fiber in a sneaker and in 2017, California textile innovator Bolt Threads unveiled its spider-silk-inspired thread, Microsilk, in a gold dress designed by Stella McCartney.

The last years have seen a pronounced increase in excitement around biomaterials for the fashion industry. Biomaterials have non-specific biological association and are either

▶️ Biobased materials: including everything from conventional as well as non animal leathers that contain fruit or vegetable waste combined with synthetic polymers.
▶️ Biofabricated ingredients: including microbially produced building blocks for both natural and synthetic polymers, such as silk and nylon - Spiber's Brewed Protein is an example.
▶️ Biosynthetic materials: including the production of chemicals for synthetic polymers, such as precursors for nylon and polyester, obtained via catalytic conversion of biomass or bio fabricated using living microbes in fermentation processes.
▶️ Bio assembled materials: including leathers grown by Mycelium, bacteria or mammalian cells.