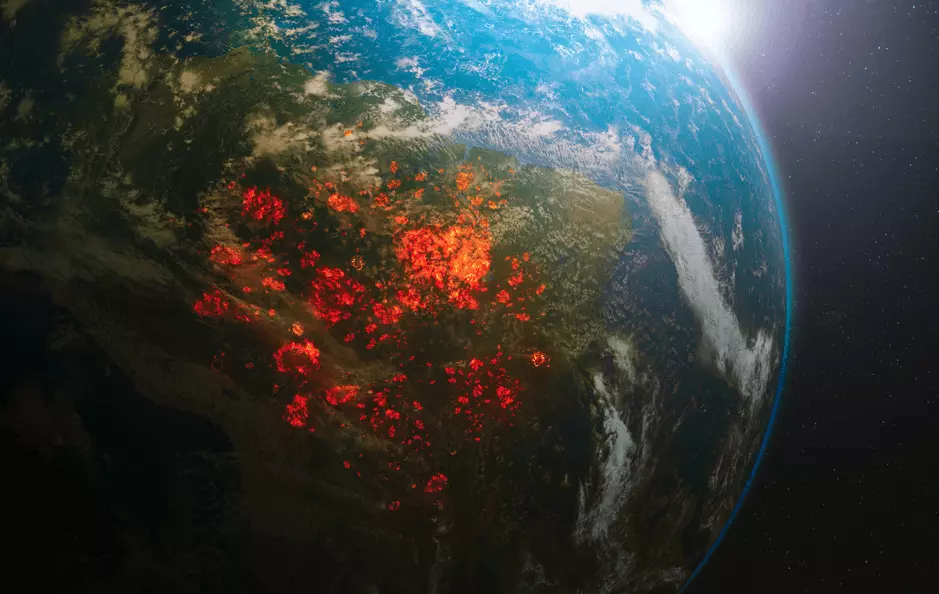 As we emerge, reflect and rebuild from Covid-19, we must renew our attention to another area of significant global impact and concern – that of climate change, as encapsulated in UN Sustainable Development Goal 13.
And as we experienced during the pandemic, technology, trust and collaboration again all have vital roles to play. Despite a shift to renewable energy, rising consumption levels, greenhouse gas (GHG) emissions and significant fossil fuel use remains, alongside issues as diverse as deforestation, ocean bound plastics and e-waste. Bold, urgent and international action is vital to keep the global average temperature rise to below 1.5 degrees and to help us transition towards a sustainably green and carbon net-zero economy.
With developments in ICT increasingly enabling all things sensed, connected and intelligent, ICTs have become a key enabler across all 17 of the UN Sustainable Development Goals (SDGs) – the UN's renewed commitment to creating a better and more equitable world for all by 2030. Emergent technologies can help us assess, mitigate and adapt to climate change and critically, to engineer new solutions. The application and integration of technologies across IoT, IIoT, 5G, Cloud, Sensors, Data Science and Artificial Intelligence afford notable promise. Current innovations typically allow for improved connected insights and always-on remote monitoring of what is happening to inform decision making, for example energy usage and temperature within high consumption, high value locations such as Data Centres.
Global climate change, and it's devastating impact upon our planet, societies and lives, is the reality we face right now, and urgent action is needed to tackle it. I have always believed that digital technologies have a vital role to play in monitoring, mitigating and adapting to climate change, supported by strong policies, regulation and international standards.
ITU Deputy Secretary-General, Malcolm Johnson
Recent research indicates that AI alone can help reduce global emissions by up to 4% against 'business as usual' by 2030 - whilst supporting an increase to global GDP of 4.4% at the same time, creating shared value for the economy and society. Innovating to combat climate change can also enhance individuals to have more trust in technology and big data use, by building confidence in its integrity and reliability and showcasing real-world application for the collective good. So, the time is now to go further, especially regards collaboration, public communication and measurement of climate impact, with cross-sector dialogue and open knowledge sharing critical.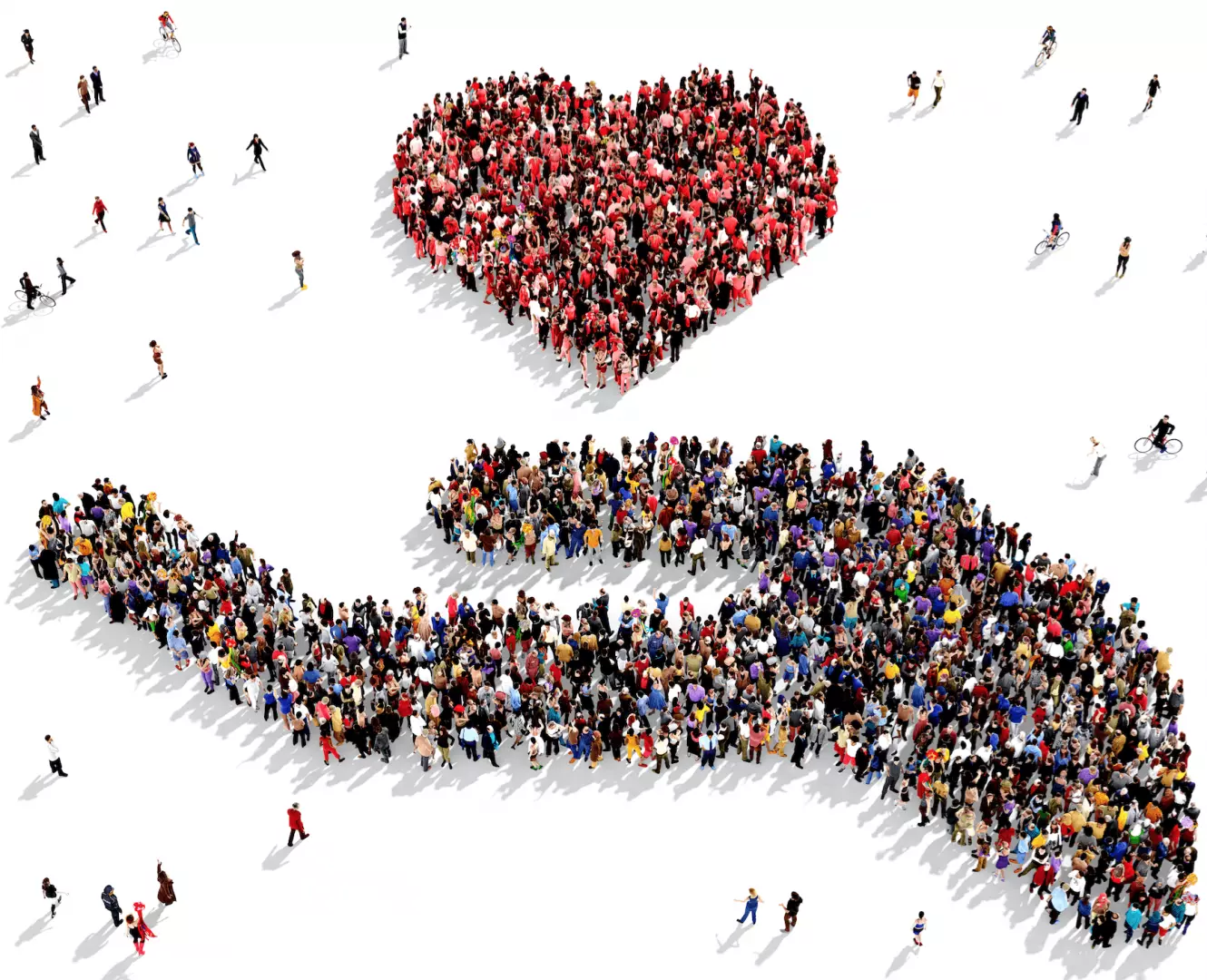 An example of this is the digital event 'Tech for a Better Planet' which brought together leaders in technology and environment, namely Huawei, the Carbon Disclosure Project (CDR), International Union for Conservation of Nature (IUCN), International Telecommunications Union (ITU), Nature Seychelles, Porini Foundation, Rainforest Connection and the National Forestry & Grassland Administration. Impressive! And this very much served to underscore the importance of technology in the environment and opportunities to scale impact through openness and greater coming together.
Dr Grethel Aguilar (IUCN) argued for the need for technology to support Sustainable Action with three key principles to be addressed:
1. Accessibility (by all)
2. Connectivity (bringing people together)
3. Accountability (of decision makers).
Whilst Tao Jingwen outlined Huawei's vision of its contribution to the environment underpinned by four Sustainable Development strategies:
1. Reducing Carbon Emissions
2. Accelerating Renewable Energy
3. Striving towards a Circular Economy
4. Conserving Natural Resources
The event brought into focus two key areas, technology for climate change and technology for nature conservation. Regarding climate, the importance of disclosure and transparency of practices emerged as critical with two initiatives presented by Daniel Turner (CDR) - the 1.5C Degree Campaign asking that companies commit to science based targets for reducing emissions; and RE100, an initiative asking companies to commit to 100% renewable energy. I believe transparent commitment to such initiatives alongside (as standardised as possible) measurement of impact is critical to strengthen awareness and consumer adoption of energy-conscious solutions.
Additionally, Bilel Jamoussi from ITU drew attention to the 2% contribution of the ICT sector to global emissions and the critical role of frontier technologies such as AI, IoT, Cloud, Robotics and 5G to help reduce this impact, alongside the importance of International Standards to provide supporting guidelines. Reflecting on recent research on evolving mobile networks into 'green networks', examples of actualisation to help clean supporting energy infrastructure and greatly reduce power consumption can be found here. Additionally, outside of the event debate, the development of 5G farms to reduce the need for manpower and help protect the environment is also relevant – 5G farms are 200 times more efficient than their traditional counterparts. This also serves as a reminder of the importance of evidenced based communication on advancements and impacts of technology, especially around 5G.
Regards nature, the importance of evolving approaches to funding came to the fore, especially with the likely di-vesting impact of Covid19 - alongside the vital role of technology integration and partnerships to address key areas of vulnerability. Topher White, founder of Rainforest Connection elucidated one such case, the alarming statistic that between 50% and 90% of all rainforest logging is illegal and the continuing issues of animal poaching. Through its partnership with Huawei, the non-profit has been able to develop acoustic sensors to detect the noise of chainsaws up to 3km away, allowing rangers, typically from the local community, to intervene. There is also an added benefit within this dataset regards the profile of sounds captured - providing a rich opportunity to study these important habitats.
'52% of the World's Biodiversity is gone' – World Wildlife Fund

Further examples of this integrative, collaborative and 'eConversation' approach, catalysed by the purposeful application of technology, include drones for safely surveying sites, satellite connected trackers to better protect animals from poachers, and blockchain / distributed ledger technology to authenticate product origin – e.g. that it came from a genuine park or reserve. The monitoring of animal species using Artificial Intelligence can also significantly enhance scientific understanding and provide protection against climate incidents such as fire.
Indeed, wildfires are a priority challenge because of their vast environmental, societal and economic impacts. An estimated 2,345 wildfires affected 13,505 hectares in 2019 alone - impacting forest and vulnerable animal species - whilst also releasing billions of tons of greenhouse gases into the atmosphere. And before the powerful images related to COVID19 in 2020, we were all equally impacted by the emotive images of wildlife destruction across Australia and the Amazon rainforest.
Aerial View from Space of the Ecological Disaster of Fires in the Amazon, South America

Prevention is vital, from minimising damage through effective analysis and monitoring, to active hazard detection alerts to stop fires before they even start. An example of this in action is the partnership between Huawei and Enbo Technology, creating a pervasively intelligent solution harnessing the power of AI with device-edge-cloud collaboration for early smoke detection with speed, precision, and stability.
Reflecting on the discussion and examples, ICTs, especially frontier technologies with the new opportunities they afford, have a critical catalysing role in addressing climate change and nature conservation. This is centred on the development and/or repurposing of technology, the establishment of meaningful partnerships, for example technology providers with NGO's and as observed with Huawei, the application of an integrated portfolio of technologies that provide sensing, connected and intelligent capabilities which can inform, enhance and scale local efforts. These actualisations will also help drive behavioural change for individuals to trust technology more.
Beyond the technology sector, ICTs can be applied to reduce the impact of other sectors on challenges such as greenhouse gas (GHG) emissions and to enable organisations and countries not just monitor, mitigate and adapt to climate change - but more than this - to innovate to advance sustainable development and the transition to a Green Economy. In the UK for example, leaders across business and academia have already proposed the development of a new International Centre for AI, Energy and Climate as part of the UK's green recovery. This is a clarion call to action on all organisations around the world to be able to progressively engage in developing new ways to develop ICT applications and to consistently measure their impact. The time is now to address climate change and conservation, but only if we do so by accelerating digitisation and innovation, data science investment, open cross-sector dialogue, knowledge sharing and collaboration.
About the Author
Prof. Sally Eaves is a highly experienced Chief Technology Officer, Professor in Advanced Technologies and a Global Strategic Advisor on Digital Transformation specialising in the application of emergent technologies, notably AI, FinTech, Blockchain & 5G disciplines, for business transformation and social impact at scale. An international Keynote Speaker and Author, Sally was an inaugural recipient of the Frontier Technology and Social Impact award, presented at the United Nations and has been described as the 'torchbearer for ethical tech' - founding Aspirational Futures to enhance inclusion, diversity and belonging in the technology space and beyond.