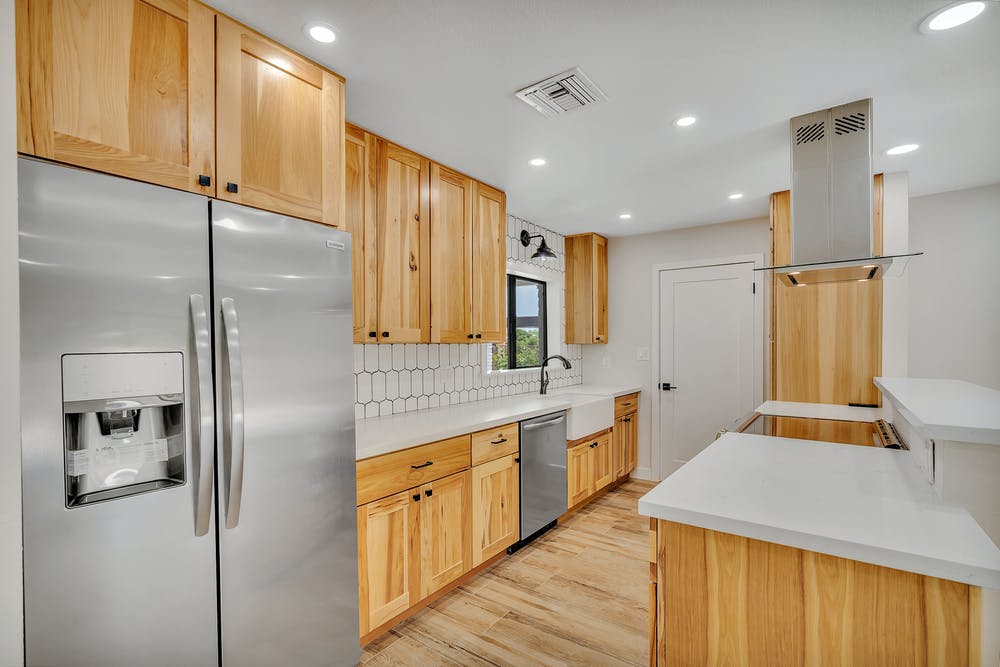 COVID-19 has had devastating and tragic consequences across the world.
With millions dying, millions more have been left without a job. Some of the primary industries to have suffered include tourism, hospitality and commercial real estate.
With remote working forced upon many knowledge workers, the office industry came to an abrupt halt in 2020. As we enter the final quarter of 2021, there is still an air of uncertainty around the entire sector.
Remote working has not had some of the adverse effects that were predicted or assumed would happen pre-COVID. For example, productivity in most cases has increased, and there have been few reported security issues. With these factors in mind, many executives and company owners are re-evaluating their commercial real estate requirements.
On the flip-side, many companies who own their office buildings are likely to want to protect the value of their assets and encourage workers back to their headquarters. With social distancing still in place, this is likely to mean that more office space may be required in some instances.
Accelerated Trends in The Pandemic Era
In some ways, COVID took pre-existing trends and accelerated them. Online shopping saw a considerable increase during the start of the pandemic. Before the pandemic, around 20% of retail was attributed to online sales - this jumped to over 30% within a few weeks of the first lockdown.
Remote work was already gaining significant traction before COVID-19 forced a mass adoption. Pioneering companies such as WordPress have thrived with a 100% remote workforce, powering approximately 40% of all the websites on the internet.
Once a system is in place, it is notoriously difficult to implement significant and systematic operational changes. While high-tech startups may not have a problem with a remote working arrangement, companies that have been using offices as the headquarters for decades never appeared to be interested in remote working before COVID.
COVID may have started the remote working trend, but the question is, can the companies with an investment in bricks and mortar put the remote-working genie back in the lamp once it's safe to return?
Outsourcing has also seen a boom in 2021, with freelancers, agencies and home-office ancillaries such as telephone answering services and virtual office address providers experiencing a sudden increase in demand. IT outsourcing has also experienced a rise; despite a slight drop in 2019, the total IT budget spent on outsourcing increased significantly in 2020 and 2021. The global IT outsourcing market is expected to grow by $98 billion from 2020 to 2024. With enhanced online storage, security and communication methods, outsourcing, in general, had been steadily increasing before COVID. Still, with remote work becoming the norm, the barriers to outsourcing have been virtually wiped out.
What Do Workers Want?
Now that workers have had a taste of remote work, many do not want to go back to the office-based way of working. This lack of enthusiasm for the office is not too surprising. Remote working has many benefits for employees.
The daily stress of a long commute, for example, has been studied dozens of times, with the conclusion being that it is terrible for both physical and mental wellbeing. According to the US Census Bureau, the number of Americans with a commute greater than 90 minutes doubled from 1990 to 2000.
Over a five-year period, one study carried out in Europe even concluded that people who commute at least 45 minutes one way to work, had an increased divorce rate of 40% compared to those who worked closer to home. Less time traveling, also means more time with the family, more time enjoying recreational activities, or even more time getting work done. Another benefit of working from home is the monthly expenditure on transport costs such as train tickets and car-fuel is cut or even eradicated. Some workers can even get rid of their cars all together, when they are able to work remotely. According to move.org, the average annual cost of running a car each year is just over $5,200, while NerdWallet.com states that the average cost of car ownership for those who drive more than 15,000 miles a year is $9,561.
Remote workers can also enjoy more autonomy and greater flexibility in terms of the time and place of work. If a worker wants to get up at 5 am before the children and get 2 hours of work done before getting them ready and dropping them off at school, then he or she can. While this is more about flexible working hours, remote working has made this type of time-management much more common.
It's not all one way in terms of benefits, however. Research shows that staff retention increases dramatically when employers offer remote or hybrid working options for employees. Company owners can also save huge amounts and cut their monthly expenditure if they don't have to pay a monthly lease for an office.
What Will Commercial Real Estate Look Like in 2022?
Who knows what is around the corner, hopefully not another pandemic. One commercial real estate sector that continues to grow whether or not there is a pandemic is industrial warehousing and eCommerce fulfillment centers.
Ecommerce was a growing sector even before 2020, and with the spike in growth that many online retailers experience, many of them are growing their warehousing operations significantly to prevent popular items from ever going out of stock.
Major corporations with thousands of employees, along with Silicon Valley trendsetters such as Facebook are likely to have a pivotal role in the recovery of the real estate industry. If one or two of the largest corporations send all of their employees back to the office, then it is likely that others will follow.
Conclusion
Due to the COVID-19 pandemic, there is still a lot of uncertainty around the commercial real estate sector. While warehousing, life sciences and network infrastructures have enjoyed success, retail and office rentals continue to struggle. It could be possible that many office spaces will be reinvented as industrial real estate operations or converted into residential buildings.
With America's biggest cities experiencing the largest population declines during the pandemic, it seems that many workers are committed to the remote working lifestyle for the foreseeable future. If employers continue their drive to recruit top talent, they will either need to offer remote working or utilize outsourcing overseas.
With people committed enough to move to the suburbs, it seems difficult to imagine that employers will be able to entice many of them back to offices located in the city centers they have just left behind. Will commercial real estate adapt and overcome? Only time will tell!