Germany leapfrogged the United Kingdom to become the most active European commercial property market in 2016 with transactions totalling €59 billion. Although investment volumes declined 14% year on year, the country has still managed to become Europe's number one real estate investment market.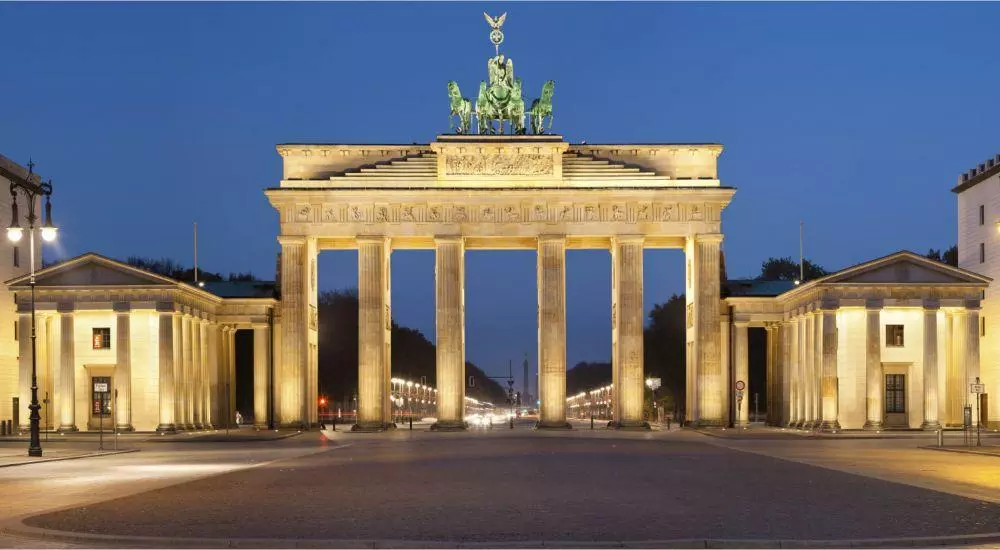 Europe's Safest Property Haven
The German economy witnessed a strong growth in the last 12 months, powered by falling unemployment, low inflation, and record amounts of monetary stimulus from the European Central Bank. Germany has slowly been established as Europe's safest property market amid a fierce competition with the United Kingdom. This is mainly due to its robust economy, relative political stability and diverse property markets.More than half of Germal real estate transactions were spread across the country's seven key cities: Berlin, Frankfurt, Hamburg, Munich, Cologne, Dusseldorf and Stuttgart.
Over 60% of investment transactions of the last year happen between German buyers as the competitiveness of the country's pricing has started to price out overseas investors. A survey of 4,000 consumers' financial obligations conducted by Reuters has revealed that tenants and home buyers in Germany are now paying more than their counterparts in France and the Netherlands. Indeed, the average residential property purchase price across all metropolitan regions stands at between EUR 3,500 and 4,000/sqm, whereas the average property price in the Netherlands is between EUR 2,900 and 3,600/sqm.
Soaring Property Prices
Berlin's history plays a role in its becoming a real estate anomaly. The Cold War division of the city, subsidies for West Berlin, Communism in East Berlin and the lack of industry skewed the market. Renting and buying in Germany have long been much cheaper than in most other major cities. Where else could you find an 80m² apartment in the city center for 300 or 400 euros a month, like in Berlin in the early 2000s?
Since the economic downturn in 2008, many ordinary investors have sought safer places to keep their money. Record-low interest rates made savings accounts unattractive. Bricks and mortar seemed more stable than shares.
Germany is a safe harbor for investment. We have a stable economy and government – something that is not to be taken for granted.
Reiner Braun, director of the research institute Empirica.
Official statistics show that Mr Braun is right. Since 2004, German property prices have risen by 115%. Berlin's population has exploded and now tops 3.67 million. In the last five years, the city added 243,000 residents. Last year alone over 60,000 people moved in, many of whom want to live by themselves. It is noteworthy to state that Berlin lacks housing for all its new residents even with the displacement of poorer established tenants from the inner city in favor of expensive luxury apartments.
A Strong Demand for Office Space
A big part of Berlin's success is its emergence as one of Europe's creative hubs, which led to a lot of office space being taken up over the last three years. This trend made a compelling case for investors, leading to a total of €5.7 billion spent in the city during 2016. Germany's economic outlook remains strong, as it continues to lead the recovery in mainland Europe, although with a national election in September some investors may adopt a more cautious stance in the short term. According to Joachim von Radecke, head of the German Desk of European Capital Markets at Knight Frank, many property investors are attracted by the diversity in the German market.
It is important to bear in mind that Frankfurt has Europe's leading financial centre and home to 230 national and international banking institutions. Last year, the city also saw its highest level of leasing activity since the global financial crisis in 2007 with 530,000 square meters let. Munich, another one of the big seven, is Germany's second largest employment hub with around 30,000 jobs created every year. A total of 780,000 square meters of office space was let in 2016, one of the highest totals ever recorded, and was the second most popular German destination among investors, with transactions totalling €5.5 billion. The following underpins a very strong demand for office space.
Germany is one of the premier advanced economies in which to invest, and it emerged as the leading destination for real estate capital in Europe in 2016.
James Roberts, chief economist at Knight Frank.