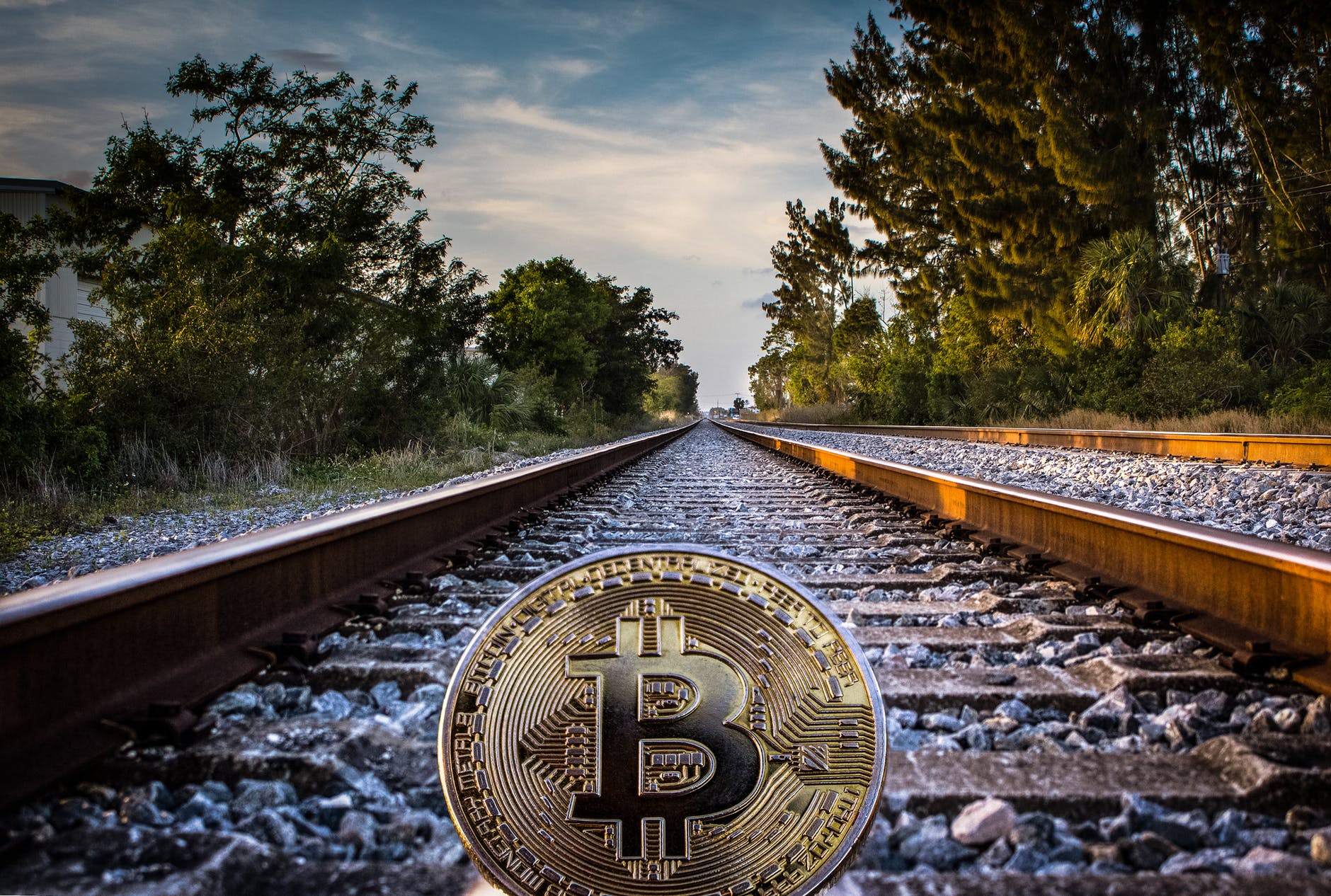 In the fifth month of the fourteenth year of the Shang dynasty, Emperor Lu Shou was busy fending off threats to his land coming from the restive western reaches of his vast empire, that stretched from the Mongolian steppes all the way to the eastern coast of China.
But that wasn't the only challenge facing the Jade Emperor (as he was known), a poor harvest, often seen as a celestial rebuke of the Emperor's leadership ,as well as the failure to produce a male heir to the throne from his Empress were all complicating matters within the Shang court.
Against this backdrop, the one thing that the Jade Emperor could rely on was the backing of a capable cadre of eunuchs and generals.
Unlike other Chinese rulers of the time, the Jade Emperor saw great value in appointing the capable as opposed to the connected, to high office, nor did he suffer sycophants lightly in his court.
So when it was time to deal with a restive militia force on the empire's western flanks, he dispatched his top general, Dong Xun, to deal with the matter, with one simple directive,
"The Emperor forges the direction, but it is the generals who select the targets, the time and the weapons."
History is replete with examples of great leaders buoyed by the strength of their teams, and the presidency of Joseph R. Biden Junior should be a study in that philosophy.
With much speculation surrounding who will hold key appointments in the Biden cabinet, investors are also starting to take note of how such personalities will affect the path of Bitcoin during the Biden administration.
Brainard's Bitcoin
Considered by analysts from Wall Street to Washington, to be a leading contender for the position of Treasury Secretary in Biden's cabinet is current U.S. Federal Reserve Governor Lael Brainard.
Brainard, considered an "Obama Moderate" has a keen understanding of blockchain and cryptocurrencies and first addressed the Fed's role in exploring distributed ledger technology some five years ago.
Since then, Brainard has long been considered the Fed's go-to person on matters involving cryptocurrencies, blockchain, stablecoins and central bank-issued digital currencies.
If appointed to the role of Treasury Secretary, Brainard will the first woman ever to hold the office and her views on cryptocurrencies, could shape the Treasury Department's approach to the nascent asset class.
In 2016, in a speech at the Institute of International Finance Annual Meeting Panel on Blockchain, in Washington, D.C., Brainard highlighted how the Fed was "paying close attention to distributed ledger technology, or blockchain, recognizing this may represent the most significant development in many years in payments, clearing and settlement."
As Treasury Secretary, Brainard would serve as the principal advisor to the President and the Cabinet on economic issues and oversee many important functions, including paying the nation's bills, collecting taxes and most importantly, printing money.
Brainard is considered by many to be centrist, who favors keeping rates low and creating economic stimulus to promote job growth instead of being unduly worried about inflation, and if appointed, her views could see inflation reappear and fuel the narrative for Bitcoin.
Brainard has also favored increasing capital requirements for banks, a vote that aligns her with the Biden administration's likely interest in more closely regulating the finance industry, which may slow down institutional forays into uncharted territory such as Bitcoin and cryptocurrencies.
If appointed to head up the Treasury Department, Brainard, who has long viewed a massive stimulus package as essential to helping the economy recover, would be a boon for Bitcoin maximalists.
While Brainard may be a frontrunner for the position of Treasury Secretary, she's not alone in the field.
According to Politico, Brainard's main competitors include Atlanta Fed President and CEO Raphael Bostic, former Fed Governor Sarah Raskin, TIAA-CREF CEO and former Fed Vice Chair Roger Ferguson, Ariel Investments co-CEO Mellody Hobson, and progressive choice Democratic Senator Elizabeth Warren.


While the rest of the field have not publicly displayed their thorough understanding of cryptocurrencies and blockchain technology, they represent various degrees on the progressive spectrum, almost all of whom believe in bigger government spending, which bodes well for Bitcoin.
Brainard has criticized Bitcoin before for not having lived up to its stated goal of becoming a "new kind of digital money that would address frictions in payments as well as serve as a unit of account and store of value without the need for centralized governance."
In a speech on "The Future of Money in the Digital Age," Brainard suggested that ultimately,
"Bitcoin and some other early iterations of cryptocurrencies have exhibited extreme volatility, limited throughput capacity, unpredictable transaction costs, limited or no governance, and limited transparency, which have limited their utility as a means of payment and unit of account."
But while Brainard may not see Bitcoin as ultimately replacing the dollar, she has demonstrated a willingness to consider a digital version of the dollar.
In a recent speech entitled "An Update on Digital Currencies," at the Federal Reserve Board and Federal Reserve Bank of San Francisco's Innovation Office Hours, San Francisco, California, Brainard noted the value of a central bank-issued digital currency, particularly in disbursing funds in a timely manner in the midst of a pandemic, to people who need it the most.


If appointed, Brainard is no stranger to cryptocurrencies and blockchain technology, and would have the knowledge to know how cryptocurrencies could be regulated — through the centralized "fail points" such as cryptocurrency exchanges, fiat currency onramps and financial institutions looking to participate in the sector.
And that could be a welcome change in an industry that has long suffered from being lawless and ungovernable.
Because Brainard understands the industry, she'd be best equipped to propose legislation that would help provide regulatory certainty and perhaps increase investor confidence and fuel more widespread adoption of cryptocurrencies.
So Brainard as Treasury Secretary in Biden's administration would bode well for Bitcoin, both from a fiscal policy perspective, as well as from a regulatory perspective.
Game on for Gary Gensler
Another potential Biden confidante is Gary Gensler, whom the Wall Street Journal expects will advise Biden on oversight of Wall Street.
Gensler is a tough regulator, and under the Obama administration, spearheaded the overhaul of derivatives markets mandated by the 2010 Dodd-Frank Act and the prosecution of big investment banks for manipulating the London Interbank Offered Rate, the benchmark for trillions of dollars in lending globally.
As head of the Commodity Futures Trading Commission from 2009 to 2014, Gensler developed a reputation for his relentless drive to create a regulatory framework for derivatives.
As a Professor of the Practice at Massachusetts Institute of Technology's Sloan School, Gensler also serves as a Special Advisor to the MIT Digital Currency Initiative and is well versed in blockchain and cryptocurrency.
At a Business of Blockchain Conference at MIT in 2018, Gensler criticized the lack of a public policy framework for initial coin offerings (ICOs), noting,
"More than US$10 billion has been raised via ICOs, a blockchain-based fund-raising method. But a significant fraction of these are fraudulent, and many were launched in a way that is not compliant with U.S. securities laws established in the 1930s."
"We're not in very good shape right now."
Gensler was also against Facebook's Libra cryptocurrency project.
At a House Financial Services Committee Hearing on Facebook's proposed Libra cryptocurrency project in 2019, Gensler highlighted the importance of trust in financial services and highlighted that the U.S. public couldn't trust and feel comfortable with either Facebook or Libra to protect data or to store digital currencies.
Highlighting the numerous risks that Facebook's Libra would bring, including a lack of investor protection, privacy, systemic risk and an inability to guard against illicit activity, including money laundering, Gensler testified that Libra represented serious threats to the financial ecosystem.
And recently, Gensler engaged in a National Crisis Simulation (NCS), entitled "Cryptocurrency and National Insecurity," which explored how other countries may damage American financial prestige through central bank-issued digital currencies that have the potential to undermine national security.
Held at Harvard's Business School, the NCS mapped out the national security threat of a digital yuan which could be used to obfuscate payments by North Korea towards amassing nuclear weapons.
Gensler is tipped to oversee a team of volunteers focused on banking and market regulators, including the Federal Reserve and the Securities and Exchange Commission, as part of an inter-agency task force that reviews processes that occur with every presidential transition.
And with banks and other financial institutions taking tentative steps into cryptocurrencies, Gensler is well-equipped to spearhead more comprehensive regulation to govern the sector.
As a lecturer on blockchain technology and cryptocurrencies at MIT's Sloan School of Management, Gensler is no stranger to the digital asset industry and while he is bullish on blockchain, his views on cryptocurrencies are less sanguine.
Having made himself available to both Republicans and Democrats as a resource for information on cryptocurrencies, earlier this month he testified before a House committee full of members who worked with him during the financial crisis under the Obama administration.
Gensler's views on what happened during the financial crisis are illuminating.
In an interview with the Wall Street Journal, Gensler remarked,
"In the late '90s, I was part of the broad consensus saying certain things, like derivatives markets, wouldn't undermine financial stability."
"But guess what, it did. Eventually we addressed that as a nation and brought it into the public policy envelope."
Given Gensler's already express views on cryptocurrencies, in particular ICOs, it wouldn't come as a surprise that just as banks and financial institutions start entering the cryptocurrency space, Gensler will be on hand to encourage greater regulation.


For Bitcoin proponents and other participants in the cryptocurrency space, Gensler should be a welcome figure.
While greater regulation may be anathema to the ethos of the blockchain, which is built on the foundation of a trustless, decentralized network of independent actors, it could provide the push needed for institutional investors still hesitant about the nascent asset class.
Gensler could also help to accelerate some of the other aspects where blockchain technology could dramatically improve efficiency, such as trade credit, commodities and stock trading, as well as payment systems.
In this regard, Gensler may favor the issuance of a digital dollar, to ensure that the greenback and the U.S. financial system continues to be the center of the global financial universe and to ensure that U.S. sanctions continue to have bite.
Biden has already embraced a proposal to offer banking services through the post office, to better serve the unbanked, and to create a government-run credit reporting company to prevent potential discrimination in credit reports.
By extension, a digital wallet and digital dollar could become the backbone of such a system because it is far more cost effective and easier to access and roll out.
Biden Your Bitcoin
Overall, the Biden presidency, should be seen as a positive step for the development of Bitcoin and cryptocurrencies.
While there may be more regulation, wider adoption of cryptocurrencies and blockchain technology may be better served by more comprehensive and certain legal frameworks.
Given the generals that Biden may appoint to his court, to carry out his direction, the next few years for Bitcoin and Biden will be very interesting to say the least.