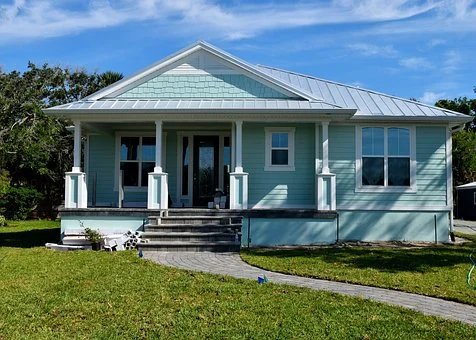 The covid-19 pandemic has come as a bad dream for the people across the country.

It has not only claimed precious lives but also negatively impacted the economy of the nation. People have lost their jobs, and businesses have shut down in diverse industries. The situation is no different in real estate, with buyers and sellers experiencing many difficulties in achieving their goals. People are still buying and selling homes though there are many new challenges for homeowners when they decide to sell their homes. It is natural for anyone to feel worried about contracting this dreaded virus when showing his home to a stranger interested in buying the property. There are many more challenges, apart from considerations of personal safety. Let us understand how Covid-19 has changed the home selling experience in Florida.
Can You Still Sell Your Home in Florida at a Good Price?
Coronavirus may have affected the lives of millions of people and rendered them jobless. But the good news for homeowners is that prices of homes that took a beating in the first few months of Coronavirus have rebounded. Florida's real estate market is booming like always, and homeowners are getting their asking prices and receiving multiple offers. Yes, selling your home may have become a little more challenging because of safety considerations, but there is nothing to be afraid of and postpone your plans. You can still sell your house at a high price to book a profit.
Selling It To a Cash House Buyer
You are not the only homeowner facing the challenges of staying safe while trying to sell your home in Florida. It is intimidating for homeowners to allow strangers to step inside their homes in these times when Coronavirus is at its peak. You are not sure about the antecedents of potential customers showing interest in your house, do you? How can you feel safe that the visitors will not bring this dreaded virus into your home during the open house and later during the showing? The only, and also the best, way to sell your house with utmost safety is to sell it to a cash house buyer.
Advantages of Selling Your Florida Home to a Cash Buyer
Cash house buyers in Florida understand the safety worries of homeowners in these times when Coronavirus has claimed so many lives in the last few months. They have adapted to the situation very nicely. You can forget all your worries about the dreaded virus and still sell your house fast in Florida through a safe and secure process almost similar to contactless delivery done by many companies these days. Imagine a buyer not even visiting your home to check its condition before paying you the money. They do it to make sure you remain safe and healthy during the purchase process. Cash home buyers follow the safety guidelines issued by the CDC and also the rules of social distancing.
Cash buyers do not pay a visit to your home and complete the process safely and comfortably for you. The intention here is to make you feel safe and secure while selling the property.
Cash house buyer is flush with funds and ready to close the deal as quickly as you want him to. You remain in total control of the sale process, and closing is in your hands. You may not believe it, but our Title company can close the deal without requiring your presence on the day of closing.
Cash house buyers are ready to buy the home in as-is condition. It means you need not worry about carrying out expensive repairs to create a good impression on potential buyers.
You just take pictures of the interiors and mail them to the cash buyer. If you permit, the buyer can arrange to take photographs of the interiors to evaluate the house's condition. You can rest assured that our employee will not touch a thing inside the house to ensure the safety of all the members of your family.
You need to choose a cash home buyer who has an excellent reputation and an impeccable track record of serving Florida residents.

Would you still try to sell your Florida home the traditional way, full of uncertainties and risk in these times of Covid-19 pandemic? Take a look at these points that tell you about the challenges you have to face during the traditional sale endeavor.
Buyers Want the Property Properly Cleaned and Disinfected
You have to keep in mind not just your own but also the safety of your potential customers. It is not only you who are petrified because of Coronavirus. It means your work as a seller has increased considerably. You have to carry out the necessary repairs, improve the curb appeal, and clean and disinfect the property to make it ready for sale. You simply cannot take chances with the safety aspect during the sale of your house in Florida. If you do, you can pay a hefty price in terms of all the trouble and financial cost you have to pay for Coronavirus's treatment.
Organizing Open House Can Be a Nightmarish Experience
It is a fact that homes are still selling at a brisk pace in Florida. However, very few realtors are taking the risk of organizing open houses because of the fear of Covid-19. Yes, every realtor wants to maximize the chances of selling the property of the client. But open houses have become too risky in present times. Why take the unnecessary risk of allowing strangers to come inside your home just for the sake of finding a buyer for your home? You cannot ask everyone who comes inside not to touch a thing during the open house. In fact, without tea and snacks, it is foolish to organize a successful open house. It is a better idea to schedule an online open house where your realtor shows the home to potential buyers through a video tour.
Arrange All the Safety Gear and Supplies
You cannot turn down the request of a potential customer who appears to be a serious buyer, can you? If such a customer asks you to show the house from inside, you have to arrange safety gear and supplies such as masks, disinfectant, and sanitizer at the property's front door. Do not forget to buy disposable gloves and shoes for the visitors to ensure safety from Coronavirus. You can politely ask your visitors to refrain from touching any surface while they are taking a tour of the home. Once you know about the visit's schedule, you must turn on the lights, open the windows, and keep the doors of the bathrooms and kitchen ajar so that the visitors have no chance of touching doorknobs, handles, and blinds. It is an unpleasant experience that a seller has to go through if he desires to sell his house in present times.
Coronavirus Has Caused Delays in Home Sales
If you ask the realtors, they will put up a brave front saying they have adapted to the challenges posed by Covid-19. But the fact of the matter is that despite an increase in the sale prices, the total numbers of sales have gone down considerably this year compared with the same period last year. Properties are spending a longer time on the market because buyers are taking their time in deciding on the house they want to move in. If you face a financial problem and desire to sell your Florida home quickly, the Florida real estate market's present condition may not be favorable to you. The pandemic has made home selling a slower process than it was a year ago. If you do not have the time to wait for a long time as you need the money as soon as possible, why go through the traditional route of hiring the services of a realtor and listing your Florida home on the market?
You Need To Be Tech-Savvy To Carry Out Virtual Selling of Your Home
Much of the activities during a home selling process are taking place online these days to avoid the spread of the dreaded Coronavirus. From showing the house to potential clients virtually through a video tour to the signing of documents and even conducting negotiations through teleconferencing, a home sale is mostly an affair on the web. You need to know all the techniques and tools to handle the online sale of your Florida house. If you are not very tech-savvy, you have to remain dependent upon your realtor to complete all the transactions and meetings on your behalf. All the essential steps involved in the sale of your house in Florida, including inspection, appraisal, and closing, are done virtually through teleconferencing these days. Selling your Florida home to a cash house buyer is a good idea if you think you cannot handle the online part of the home sale.
It Can Be a Pretty Stressful Experience
Selling a house in the country has not been a very smooth process. It has become even more stressful and a very bumpy ride for homeowners in Florida after Covid-19. Doing everything that is required to facilitate the sale of your Florida home and following the norms of social distancing can prove too harsh at times. Do not think even for a moment that you can save money on staging as potential customers will not step inside for a showing. Your customers will pick up every little detail through the eyes of the camera that your realtor uses to provide a virtual video tour to them. Your agent will ask for permission to conduct Facebook live torus for potential clients. It means you have to make efforts to keep the house neat and clean all the time.
Show a Little Bit More Interest in Buyers
If you are a homeowner who believes his property does all the talking, selling your Florida home during Coronavirus may be a challenging task for you. In the absence of personal meetings with sellers, buyers need a little more effort to communicate with them. In the present selling landscape where private sessions are few and far between, homeowners need to stay in touch and frequently communicate with serious buyers. In a way, Coronavirus had brought back the old times when landline telephone was the only source of communication, and some homeowners did not even have that facility to contact their potential clients.
Place Signs Everywhere Asking Visitors To Wash Their Hands
It is natural for you as a seller to have fears of contracting the dreaded virus. Don't worry, as your visitors are equally terrified of contracting Coronavirus. Experts say that washing your hands is the most effective way to avoid Coronavirus of course, you and your visitors are wearing masks and also using sanitizers. But it is a good idea to place small stickers with a polite request to wash hands for your visitors. You can identify these stickers everywhere in the kitchen, bathroom, living room, and even the porch to catch the attention of your visitors.
Disinfect Surfaces, Furniture Items, and Surfaces Before and After the Visit
You have made sure visitors do not touch anything inside the home. You have also provided them with masks, gloves, and sanitizers. But never forget to disinfect the surfaces, the doorknobs, handles, cabinets, and everything else that you believe was touched by the visitor. It may be a tiring and time-consuming exercise, but you don't have a choice if you want to protect your family members from the Coronavirus.
In the end, it would suffice to say that you can still sell your Florida house at a high asking price if you are a little patient and alert. If you are in a hurry or do not have the money to undertake costly repairs, it is a prudent idea to approach a cash house buyer and sell the house to him. This way, you can save your time and effort and prevent any chances of contracting the dreaded Coronavirus.