Snap Inc. aims to reach the next upper echelon by evolving from a messaging platform into a content and media powerhouse that could one day eclipse its $25 billion initial public offering valuation in 2017. Evan Spiegel, the company's 26-year-old founder, is expected to figure prominently in conversations with investors during the marketing process, known as a roadshow, claiming that they are the next Facebook, not the next Twitter.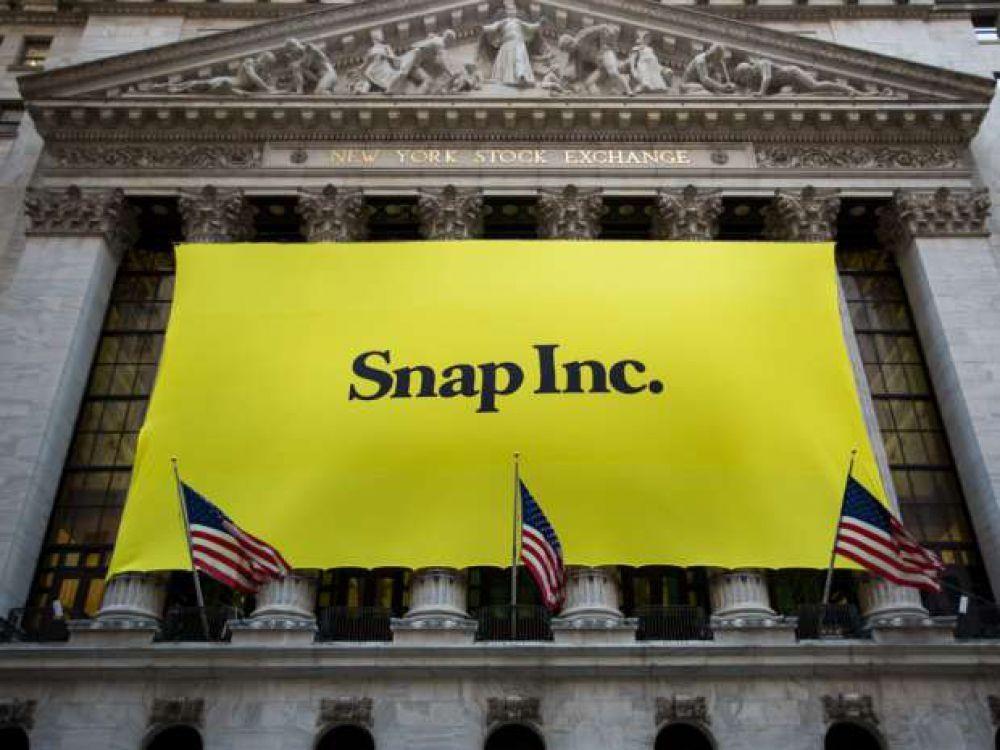 The main idea behind the initial public offering is to be part of the same class as Apple, whose shares are up sharply in recent years, while differentiating it from Twitter Inc., which has languished since its 2013 IPO. When Snap Inc. goes on the road next year to market its initial public offering, it will be touting more than its popular virtual-messaging service: Snapchat.
According to Reuters, Snap will generate roughly $940 million in advertising revenues in 2017 thanks to high market capitalisation. Wall Street analysts are cautious into this IPO, fearing that the company may follow in the footsteps of Twitter, which is currently trading around 36% below its initial public offering price after an unsuccessful sale process earlier this year. In order to reassure investors, Snap will focus on improving the time spent on its disappearing-message app, and its share of the highly coveted 18-to-34 demographic.
More than 150 million persons use Snapchat, spending roughly 25 to 30 minutes a day sending pictures and messages, more than Twitter's daily active users. However, it has far less than Facebook's 1.18 billion daily active users. To avoid encountering the same pricing issues that plagued Mark Zuckerberg's firm in its early days as a public company, Snap's executives plan to be conservative in pricing the deal. It is important to bear in mind that Facebook's stock price quickly fell below its offering price and only moved above it more than a year later.
Snap is likely to sell a relatively standard portion of the company, roughly 10% to 20%. The recent scarcity of tech offerings is likely to work in the company's favour. If it proceeds as planned, Snap's debut would come after the slowest year for U.S. tech IPOs since 2009. Effectively, 26 U.S. listed tech companies raised $4.3 billion in IPOs in 2016, down from $9.9 billion raised by 31 tech companies in 2015. On a positive note, shares of this year's class of tech initial public offerings performed well compared to last year. Snap wants to create a cult-like following to keep growing. To reach this objective, the company's IPO team plans to create innovative features and put over its loyal customer base in order to increase its valuation and attract more investors.
While, Facebook generated $3.7 billion revenues before its initial public offering in May 2012, Snap is expected to exceed expectations with estimated revenues of over $1 billion in 2017. This could definitely be the breakthrough year of the company, continuing to draw parallels between Evan Spiegel and Mark Zuckerberg. Indeed, both founders started their companies as undergraduates at Stanford University and Harvard University, having the same goals, changing the landscape of social media platforms. Ironically, in 2013, Spiegel turned down a $3 billion cash offer from Zuckerberg to sell his company and now Snap Inc. is valued $25 billion.