Ukraine is also a major producer of sunflower oil, leading to the costs of alternatives also climbing.
People are putting less in their baskets, switching to budget ranges and are worried about the future.
The euro and sterling fell on Wednesday as investors turned to the safe haven dollar as part of a move away from riskier assets which also saw a stock market rally fizzle out, and after data showed British consumer price inflation hit a new 40-year high.
According to Chancellor Rishi Sunak, the UK government is using all the tools at their disposal to bring inflation down and combat rising prices.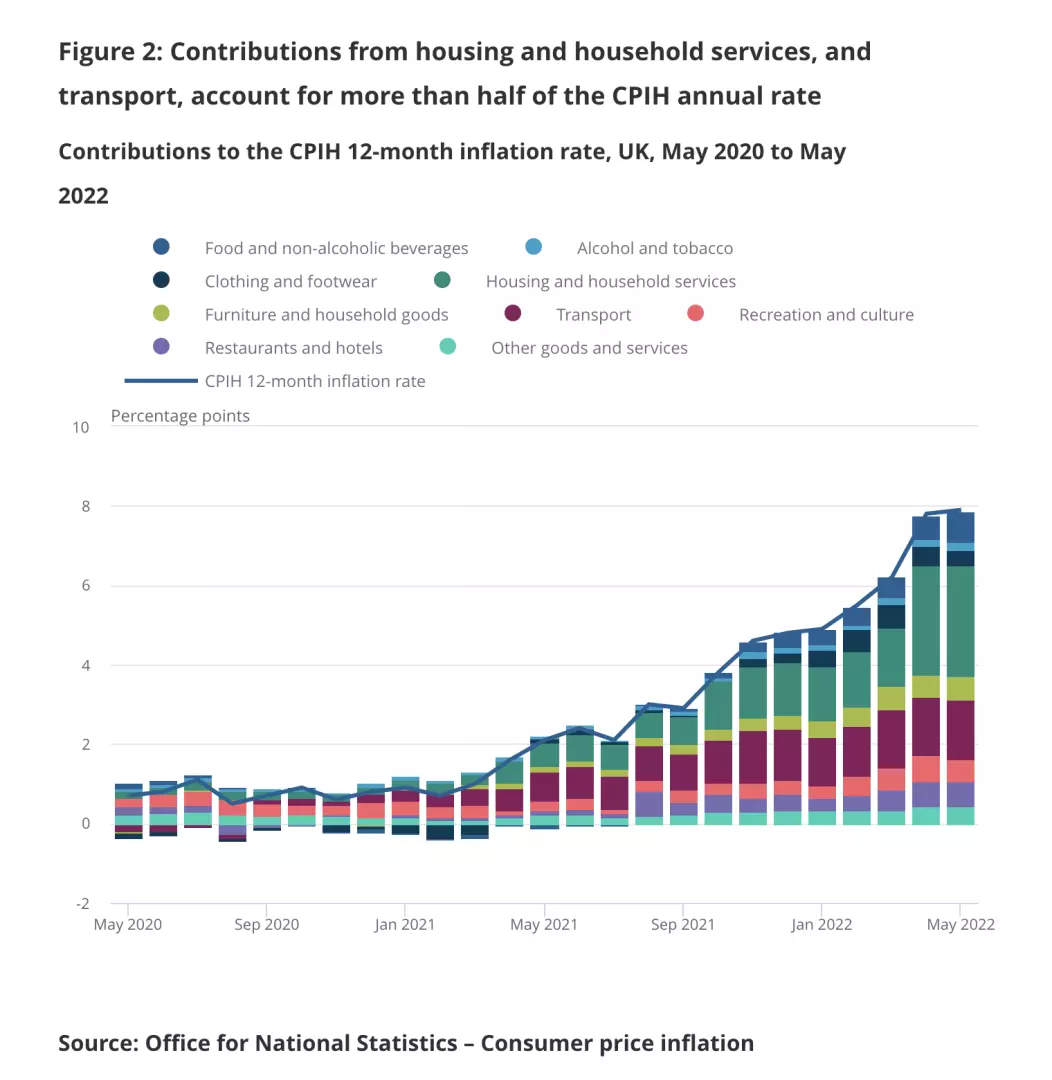 One way to try to control how fast prices are rising is to raise interest rates. This increases the cost of borrowing and encourages people to borrow and spend less, and save more.
Meanwhile, Network Rail and the UK government are at loggerheads with rail unions in a bitter dispute over pay and conditions. This is the biggest train strikes since the 1980s. Rail workers have been offered a pay rise of just 2%.
The UK might be stuck with searing inflation for years because of Brexit, cost of living crisis and the war in Ukraine.