In COP 22, Morocco's voice will be strongly heard as 2016 is turning into the hottest year on record with global temperature at least 1C above the long-term average.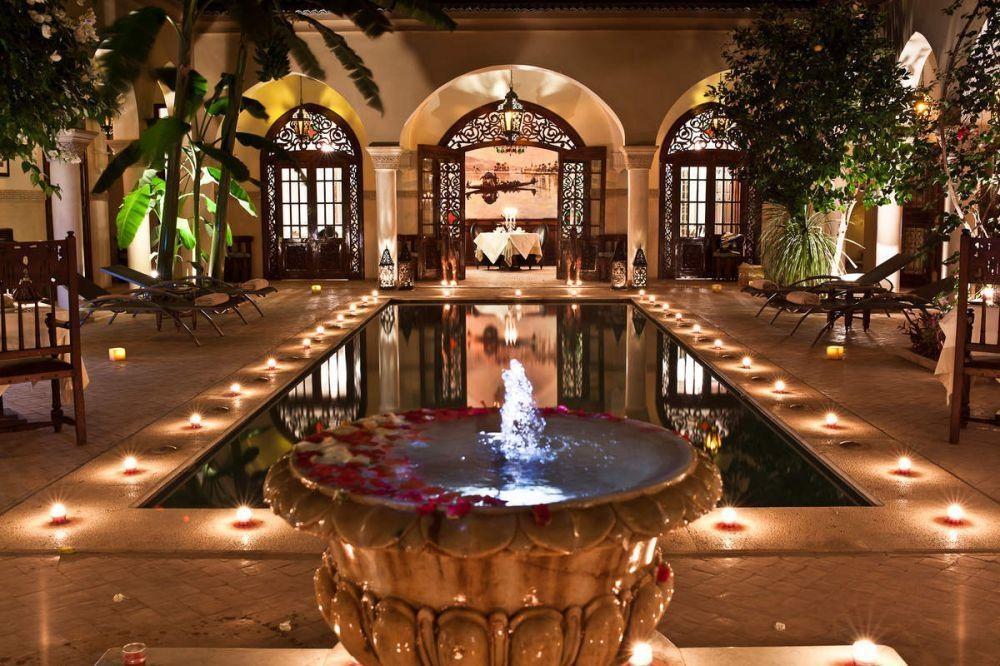 COP 22 has the potential to raise even further environmental awareness © BBN
Climate change is gathering pace and so is the global drive to fight it. As the hottest year on record draws to an end, Marrakesh will host the first UN climate conference since Paris. During this event, countries from all around the globe will gather in Morocco from the 7th to the 18th November for the 22nd Conference of the Parties (COP 22). Under a new executive secretary, negotiators will attempt to chart forwards towards meeting ambitious objectives. What are the main burning issues and how can Marrakesh speed up the Paris Agreement? The COP 22 meeting has the potential to raise even further environmental awareness.
Making History
Recent climate change successes, including the first climate deal involving the international civil aviation industry and a global agreement to phase out hydrofluorocarbons (HFCs) — potent greenhouse gases used in air conditioning and refrigeration — changed the landscape of climate change meetings. Marrakesh aims to maintain this momentum by mapping out in detail an achievable route to the goal of limiting global warming to less than 1.5°C in the years ahead, which is above pre industrial levels. During the COP 22, serious issues are at stake. Indeed, 135 million people are at risk of displacement due to land degradation and tens of millions risk being impoverished as their livelihoods are threatened.
Indeed, Obama and the other world leaders need to address the gaps in legal protection for "climate migrants" to exacerbate displacement around the globe. A prominent scenario, which will be discussed this year is the reviewed "loss and damage" mechanism. In order to make history, Marrakesh's main objective will be to lay down a moral imperative for developed countries to provide the necessary funds to help developing countries deal better with rising sea levels and temperatures. However, climate change institutions, which are keen on implementing the loss and damage mechanism and its newly established displacement task force, remain under-resourced. Hence, the COP 22 discussions will be key to find funding solutions to reduce the impacts of global warming.
Increasing Ambition
The mood among experts and organisations fighting climate change is better than the grim scientific statistics would suggest. They are cheered by progress on the political and diplomatic front. Most importantly, the UN climate accord, agreed in Paris last year, has been ratified much more quickly than expected and will come into force next week. In Marrakesh, governments will launch ambitious new efforts such as the Energy Access transformation and the Global Program for Renewable Energy, building on and expanding the progress made by the Africa Renewable Energy Initiative, which has so far attracted $10 billion in pledges.
If the negotiations on implementing the Paris Agreement hit a roadblock, negotiators will shift gear and put a strong emphasis on green energy to convince climate change skeptics to put pen to paper. Morocco's main asset will be the ''Noor power solar station'', which has the potential for both reducing emissions and improving energy access to the country's poor-provided electricity regions. Other developing countries may surely follow Morocco's lead by launching in more green projects. The immediate action on climate change would be far less costly and much more likely to succeed than acting after decades of delay.
Dealing with Climate Reality
Despite the positive promises of COP 21, funding negotiations could stall this year with potential funding disagreements . It is noteworthy to state that multilateral development banks, such as the Asian Infrastructure Bank and Inter-American Development Bank, have not yet been mobilized properly for the important role they will play. Another critical issue in Marrakesh is how the world can find solutions to settle the climate finance debate. Indeed, developed countries released a "roadmap" to the $100 billion per year, which they have committed to find by 2020. Civil society groups and developing countries have already severely criticised the roadmap for exaggerating the rate at which public money can leverage private funds.
Marrakech fears that the concerns about the new "roadmap" will provide no scope for increased financing from developed countries and multilateral financial institutions over the $4 trillion pledges made in the last year. If countries are likely to implement the Paris Agreement successfully, developed countries' negotiators will have to review their expectations to make the Marrakesh meeting a significant event. Perhaps, this event could be Morocco's occasion to showcase to the world, that the country is no longer an afterthought, and could be a potential main event player if major efforts are made. COP 22 has the potential to exceed expectations, with Marrakesh shining brighter than ever.