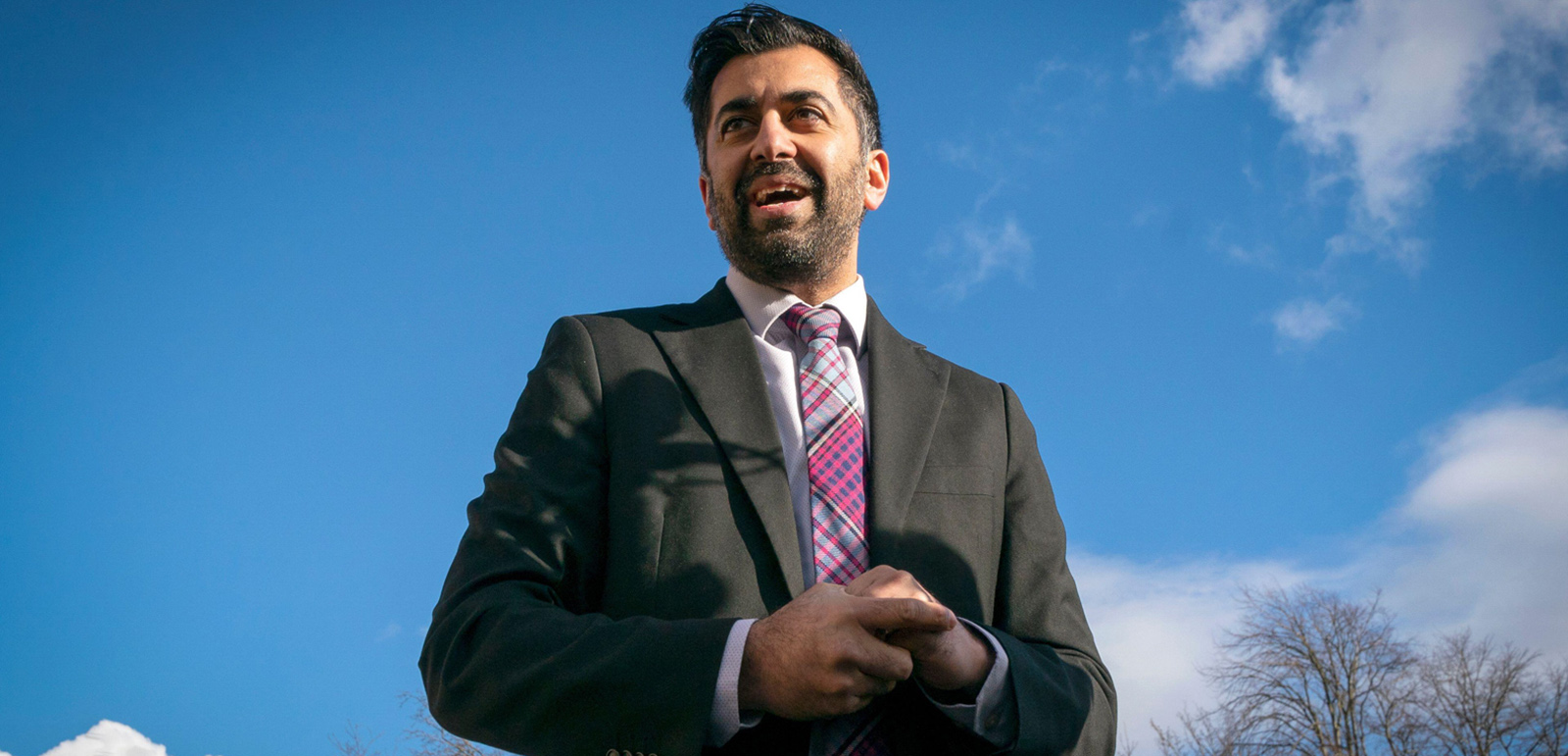 Humza Yousaf has been elected as the new leader of the Scottish National Party (SNP) and will succeed Nicola Sturgeon as Scotland's next First Minister.
Yousaf is the most experienced of the three leadership candidates, having served in various government roles, including justice secretary and transport minister. He is seen as the continuity candidate, endorsed by far more SNP MPs and MSPs than his rivals, and is a close ally of Sturgeon.
Humza Yousaf is the first Muslim leader of a major UK party and the first ethnic minority leader of a devolved government. He has faced criticism from his opponents for his handling of various government portfolios, including as health secretary, where he oversaw record high waiting times.
Yousaf, who was born and raised in Glasgow to Punjabi immigrant parents, pursued politics at the University of Glasgow before working as a parliamentary assistant for Bashir Ahmad. After Ahmad's death, Yousaf continued to work as a parliamentary assistant for Alex Salmond and Nicola Sturgeon. He worked as a communication officer for the SNP's HQ before being elected to parliament in 2011.
The SNP leader served as a junior minister under Salmond and was later appointed as Europe minister and then as minister for transport and the islands. In 2018, he was promoted to cabinet as the justice secretary, where he introduced the controversial hate crime bill and oversaw a decline in crime rates.
In 2021, he was appointed as the health secretary, responsible for the NHS' recovery and the mass roll out of the vaccination programme. With Sturgeon's decision to step down as SNP leader and First Minister, Yousaf announced his candidacy for the 2023 leadership election and subsequently won the internal party contest on 27 March 2023. His policies and initiatives as the First Minister of Scotland will likely shape the country's future direction and impact the lives of its citizens.